All the ways to Butterfly a BUTTERFLY BOOK! – with James
G'day Friends!
So, I've been struggling to become a 'planner'… No surprises there! But I still LOVE using the Butterfly Effect books, so I've been using it more as another art journal to play in. There's something about starting a different sized journal that sparks new creative thinking, even though what I'm showing today is the most OBVIOUS thing to put in a butterfly book…
                                                        BUTTERFLIES!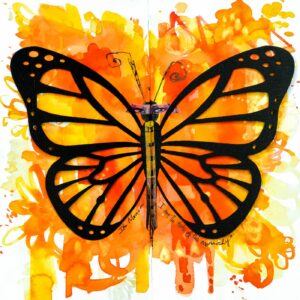 I'll be the first to admit I don't know much about butterflies (or bugs in general), but they're a wonderfully easy way to add whimsy to your work! So I ran with that idea and came up with some fun and simple ways to use these winged beauties.
I've got a bunch of different butterfly-related ideas to spark your creative thinking
Abstract watercolour 'Monica the Monarch Butterfly'
Swatch-er-flies and fun ways to incorporate them for planners and those who like to write
Bianca the VERY VERY VERY hungry CAT-erpillar and lettering practice
The Abstract Butterfly Museum, with wing tabs
Geometric Thread Butterfly
Decorating with wings
Butterflies resting in the binding (my favourite and most simple trick!)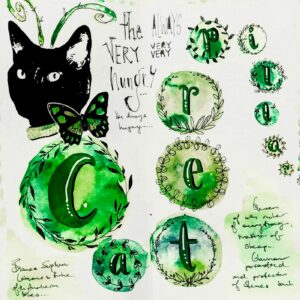 Enjoy the video and make sure to share what you liked, were inspired by and create yourself so I can enjoy your gorgeous work!
–  James