I worked with Peerless to create 5 custom colours for the 'Jane Davenport Peerless Artist Edition'!
You can get them within the full 'Artist  Edition of 6o glorious colours, or the exclusive set on their own.
Each of the custom colours is exclusive to the Jane Davenport sets:
LarkSpur: A deep storm-is-coming teal .
Jane's Grey: Imagine steely Paynes grey with a touch more deep indigo.
Makeup: A warm neutral that makes a fabulous base for many skin tones.
Contour: A peachy pink that is perfect for rosie cheeks and natural lips.
Nectar: This reddish pink is a beautiful lip colour that adds life!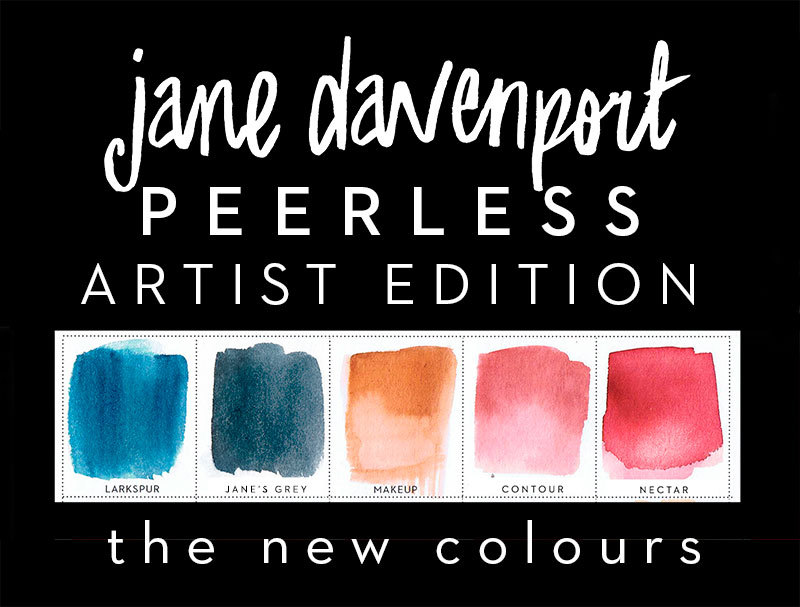 When teamed up with my Inkbrushes, they allow you to add instant colour to a travel sketch or journal page!