Being an artrepreneur, I have to wear many hats… I'm the buyer, product designer, newsletter creator and sender-outerer and webmaster for my online store, this-here-blog writer, classroom builder for the online courses, teacher and somewhere in amongst all of that fun stuff, I squeeze in artist and interviewee.
Interviews are always interesting because they make me stop and take stock of what I do…something I'm usually way to busy to contemplate.
this is an interview I did on ABC Radio:
ABC radio interview – Oct 2011 – Part 1
ABC radio interview – Oct 2011 – Part 2
……………………………………………………………
From the Age:
Getting insects onside for pest-free garden
by Michael Green
……………………………………………………………
I was also on the back cover of our local paper
and
and had a feature book review in Landscope magazine!
I'm feeling alot of pressure ( self induced) to get "I HEART drawing" all perfect pants for my students. I had to build a whole new online school, because of the phenomenal success of Supplies Me, which continues on growing every day.
The greatest success of Supplies Me is that of my students… What they have achieved so far. So many have finished all their homework! This is really, really unusual for online classes. Life gets in the way of our intentions to become more creative,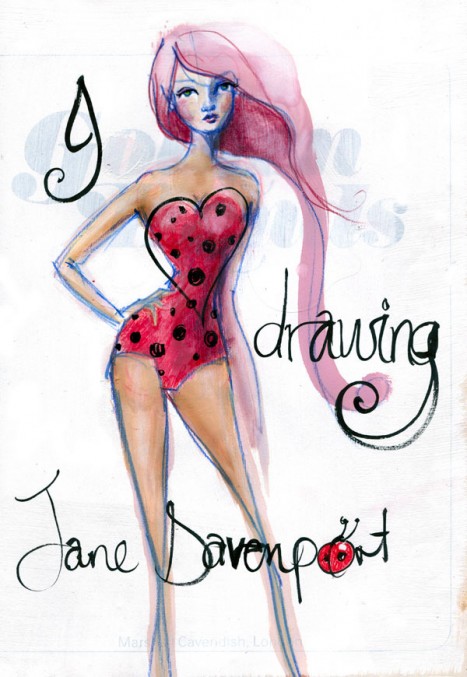 And I have emails every day from cutie students ( I just want to hug them all!) apologizing if they are 'falling behind' IMPOSSIBLE I say! You do the best you can with what you have! That's why I made my classes open ended… Plenty of time to just take art and creativity at your own pace. I'm not going anywhere…well maybe Bali, Seattle & Paris in 2012… But you know what I mean! I'm dedicated to helping people find and develop their personal style. And if I convert lots of people to the joys of Journaling, well then that's awesome!
Now I just have to stop here and let those words sink in to my own brain…. Relax…. Creativity takes its time… No need to rush…trust the mess…aaaaah…I'll go to the beach first thing tomorrow, and chill for a bit with the doggies I think…. And tackle my massive to-do list tomorrow with a fresh new take… and just remind myself how lucky I am to be doing, what I LOVE!
choose happiness y'all!
x
Jane