Hello Davenpeeps!
I hope this quick little tutorial finds you well! This is such an instant gratification way of making some beautiful visual elements for the pages of your journals or even just tip ins! I love how every floral no matter how hard you try will be completely different and unique!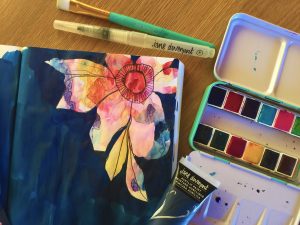 With not much effort but a tonne of fun this is one of my go to things when I feel creatively stuck for what to do! I hope it helps you when you feel in a creative rut!
Items Used
Jane Davenport Watercolour Palette – Brights
Jane Davenport  Acrylic Paint
Inkredible Pen (waterproof ink inside is best)
Waterbrush
Pencil and Eraser if you want to sketch it first
Paintbrush for acrylic paint
Journal page or a Tip in!
Jane Davenport Gesso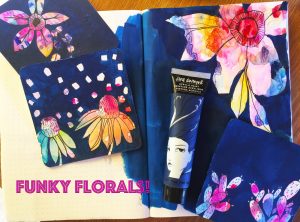 Have fun guys! I can't wait to see what everyone does with this technique!
x Courtney Diaz