I needed a break from all this website building – it's just me in my eagle's eerie squirelling away at this stuff…( hmmm using squirrel and eagle in the same sentence made me nervous for the furry little guy…).
And what makes makes me forget about time and transports me to another place is painting. I chose a very large 1m x 1.5m canvas to have some fun with and selected the colours that really called to me in the moment… turquoises, cobolt, raw umber, gold…. I put some cute music on (Asteroid Galaxy Tour and Lykke Li) and painted as I danced… lots of texture and impasto (thickly applied paint) went on the canvas!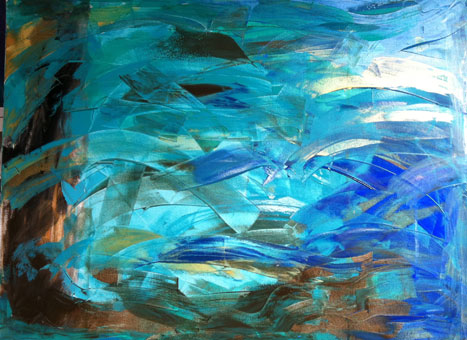 And feeling refreshed, I let my colours dry. The next day I just felt like painting circles…and so I did! I moved the canvas to a different part of the studio, and when I did I saw Marie Antoinette's hair…a windswept concoction!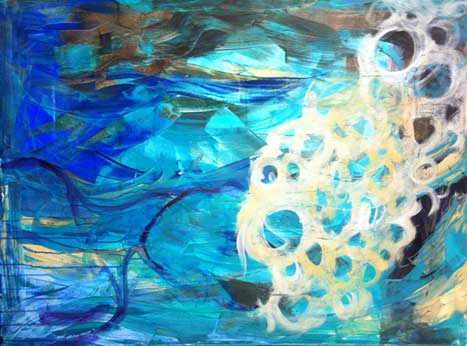 And my Blue Antoinette continued to appear in gold, and rich dark chocolate, moody blues and purples…paint and ink…shimmery glazes…layer after layer…and I became more and more graceful with my strokes, more thoughtful.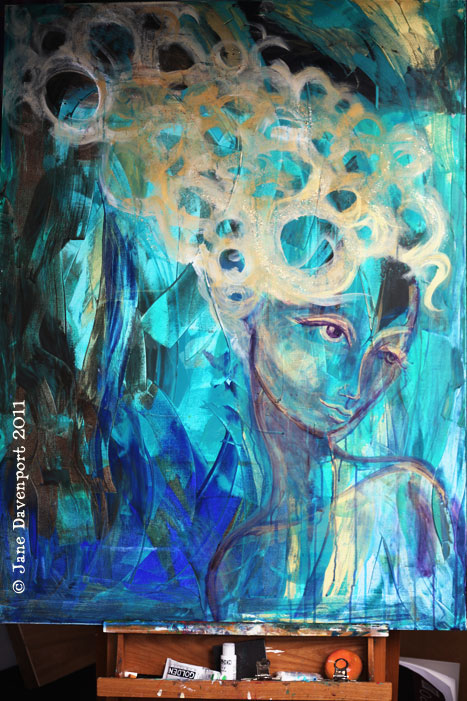 I love looking at all those delicious blues.
I like having visitors in my studio and to see wich of the works they are drawn to. At any one time I have as many as 20 different works in various stages all around. I had passionate response to my big blue painting! She was called a mermaid by some and two people asked me which godess she was… So I called her Deep Blue.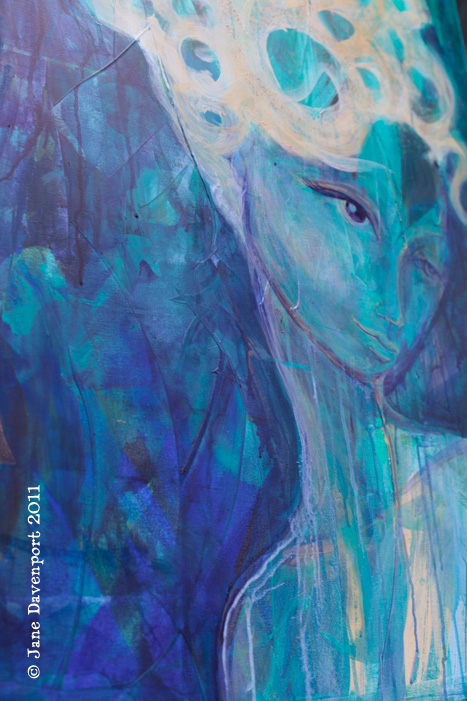 Here she is this morning….gold mica in her hair…drips everywhere….she is nearly finished.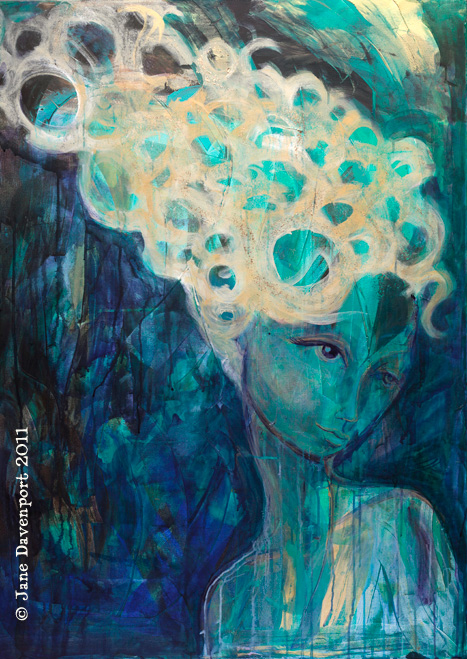 Deep Blue has been placed in my Gallery now in a commanding position. I know she was once Royal, and I fancy I can see the way she rules over everyone that steps into her space.
Thank you for visiting my studio,
Choose happiness,
Jane
………………………………………………………………………………………………………………
I have  just placed her in my on-line store as a print- click here