Huge sale event on 'Jane Davenport Mixed Media' art supplies!
Hi Davenpeeps,
Black Friday sales and Cyber Monday are upon us! It's unheard of to have a 'sale' at Jane Davenport.com, so this is going to be AMAZING!

30% off all Jane Davenport Mixed Media items
I have some amazing art supplies and planners created with American Crafts!
Some highlights:
Petite Palette Watercolors, AquaPastels,
Magic Wands,
Art Journals, Acrylic Paint sets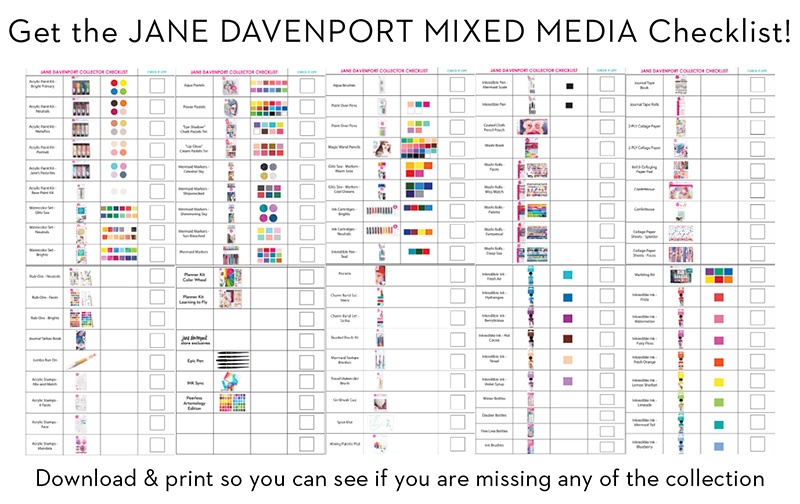 These items  from the collections below are not included in the sale, but you may like having the checklist for reference.
1. Making Faces
Some Highlights: Palette Pastels, Ultimate Pen, Velvet Pastels, DramaSticks, ColorSticks
click here: making-faces-checklist

2. Artomology
Created with Spellbinders.
Some Highlights: Stencils, Stamps, Dies, Deep Sea Die cutter, Smooth Markers

click here: artomology-checklist