Hey Y'all!!!
When I first started playing with Jane's Mermaid Markers, I was so intrigued with how they reacted to each other AND to water. I started to experiment with different ways I could layer the ink and I just LOVE this marbled background look!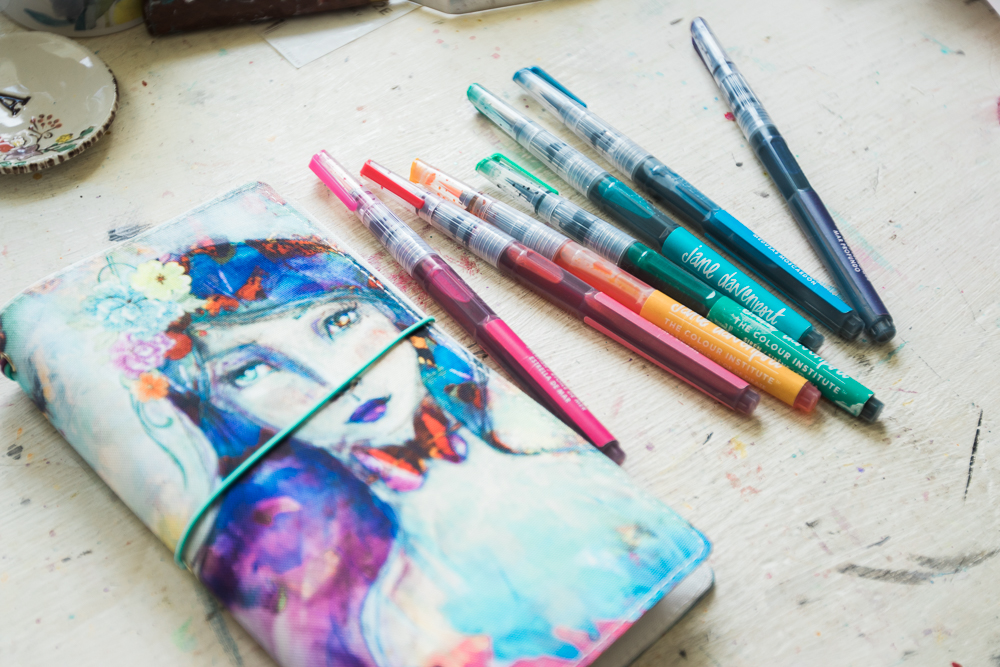 I am using the watercolor insert from my beautiful Butterfly Book today and Mermaid Markers in the colors Starfish, Pirate's Gold and Coral. I'm also using a non-stick craft mat for this technique.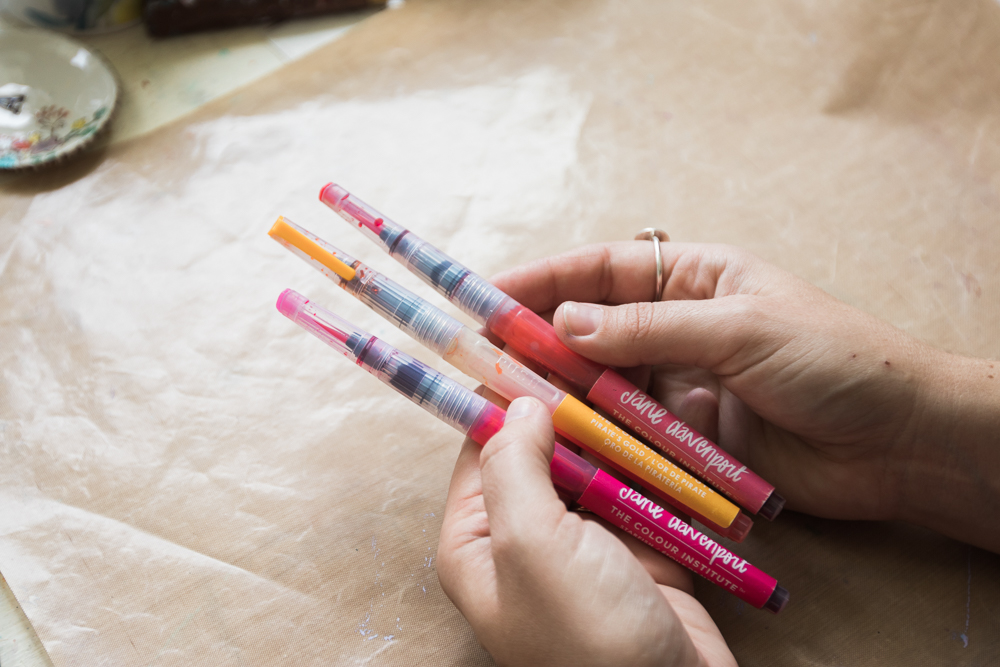 Start by putting some Mermaid ink on your mat.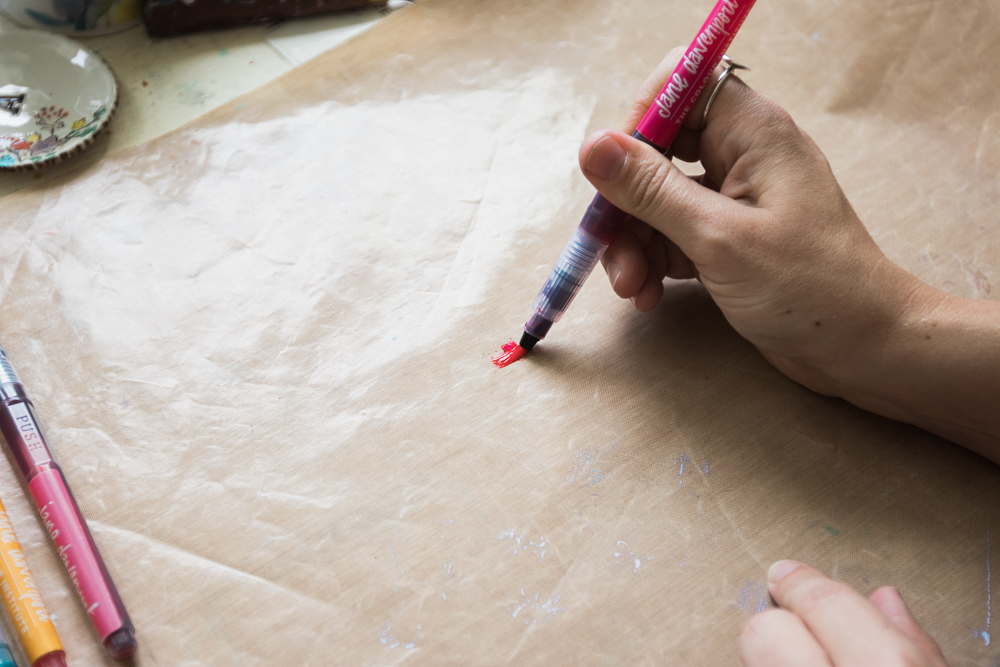 Apply it randomly in small doses. I used all three colors here. You can do this with cool toned colors too!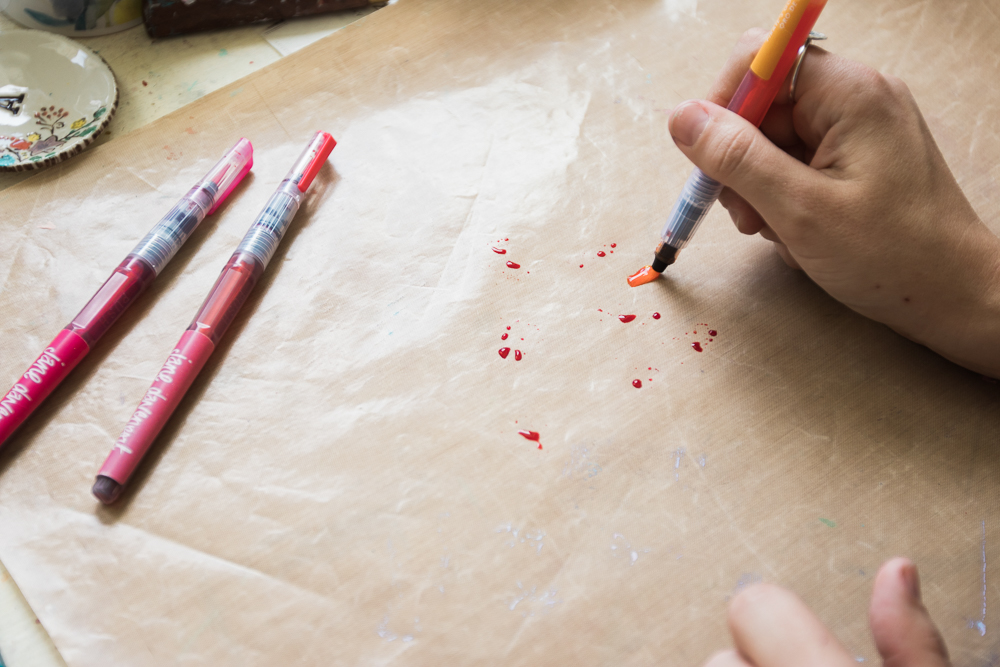 After making my dots on the mat, I take a water spray-bottle and spray my inks on the mat.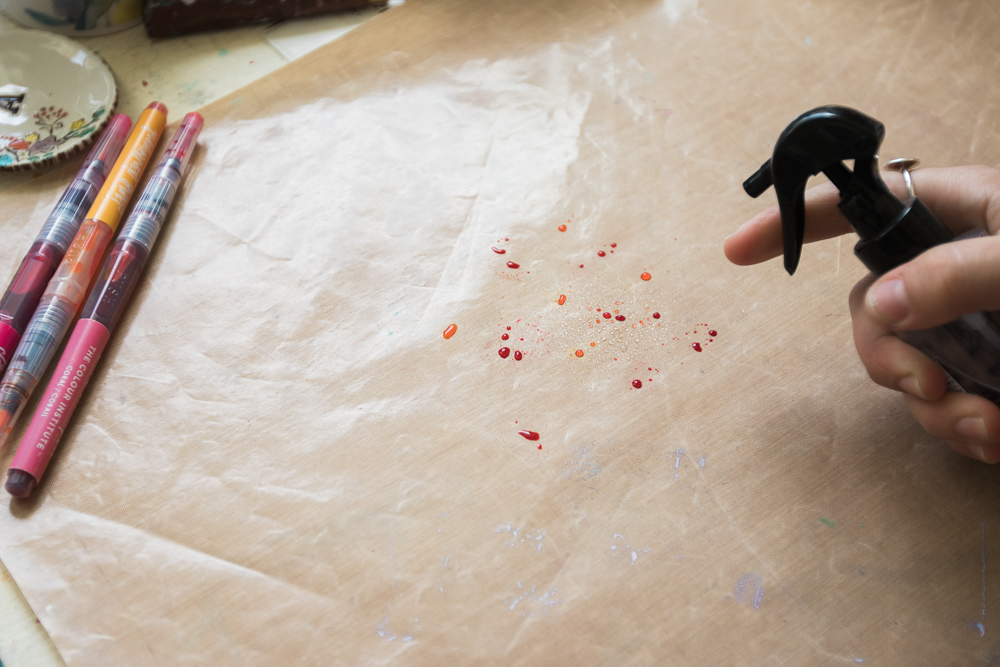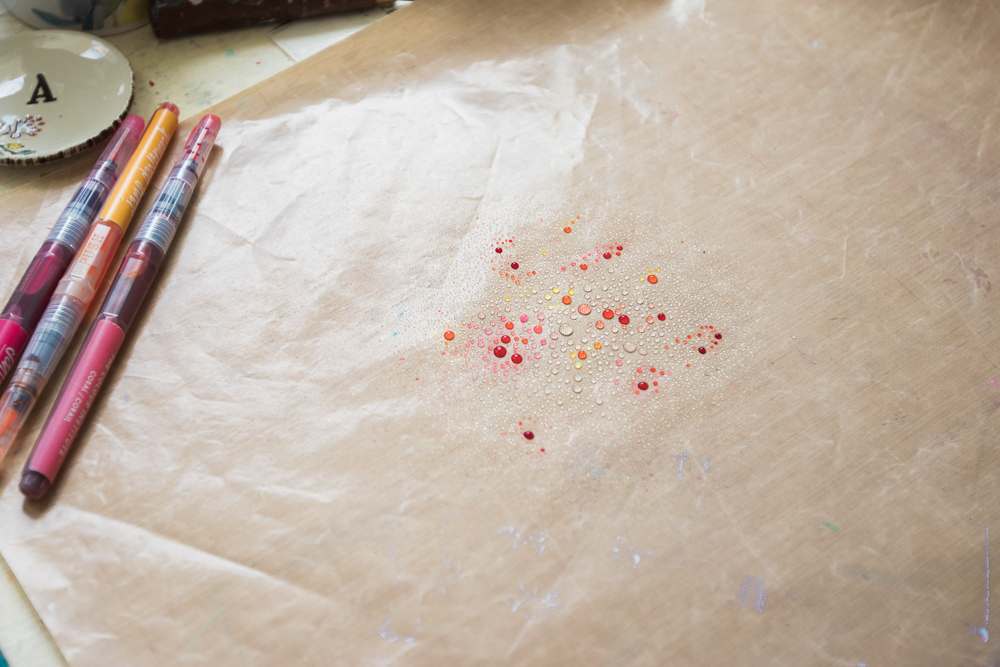 Now, take your paper or journal…I'm using the watercolor insert in my Butterfly Book…and smoosh the paper onto your diluted inks.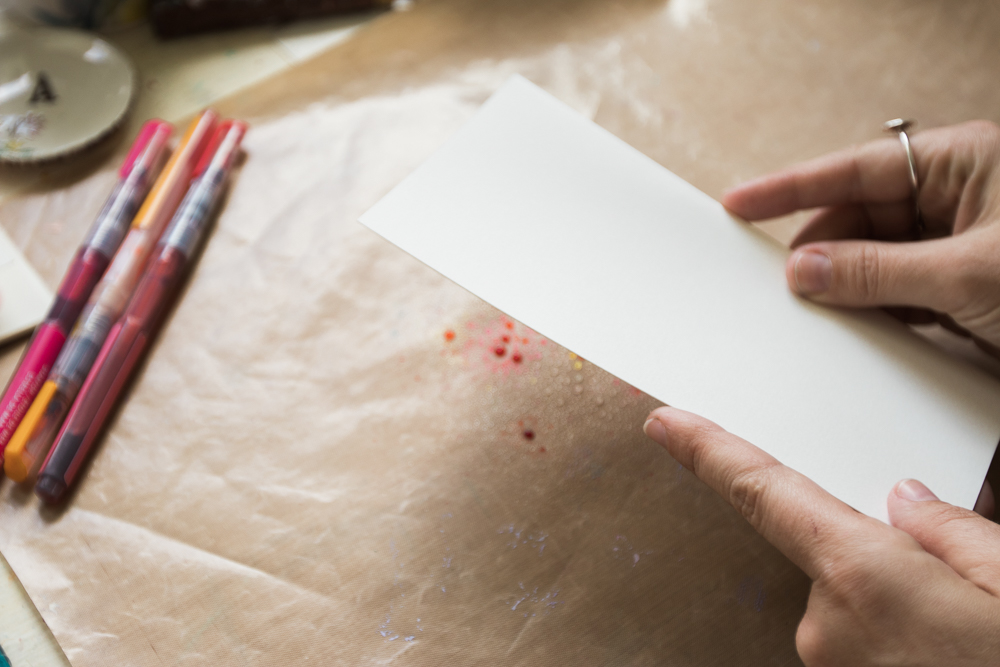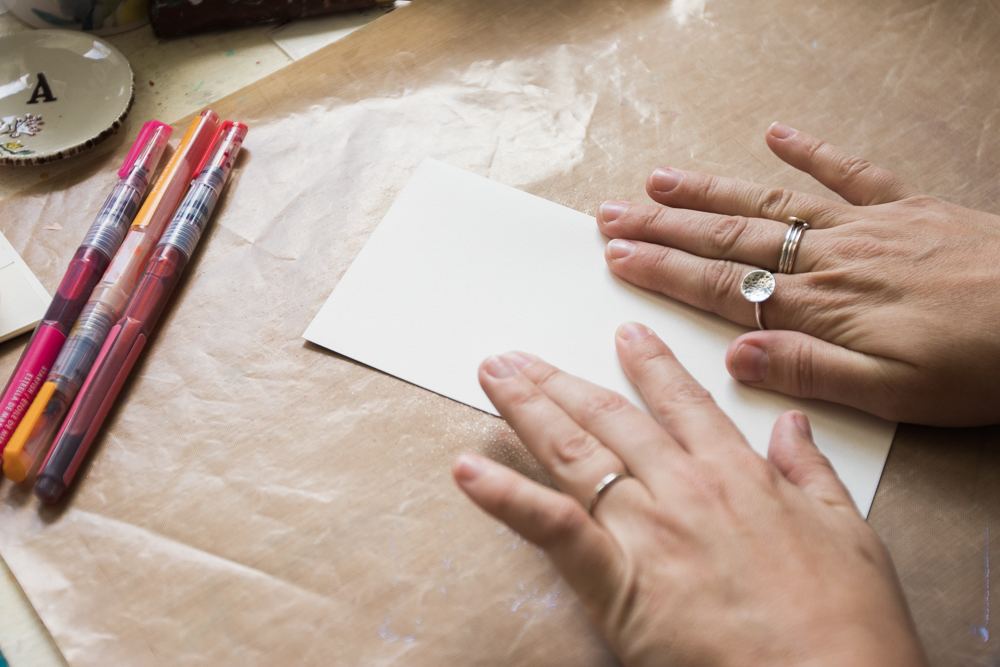 *GASP* Isn't it glorious?!?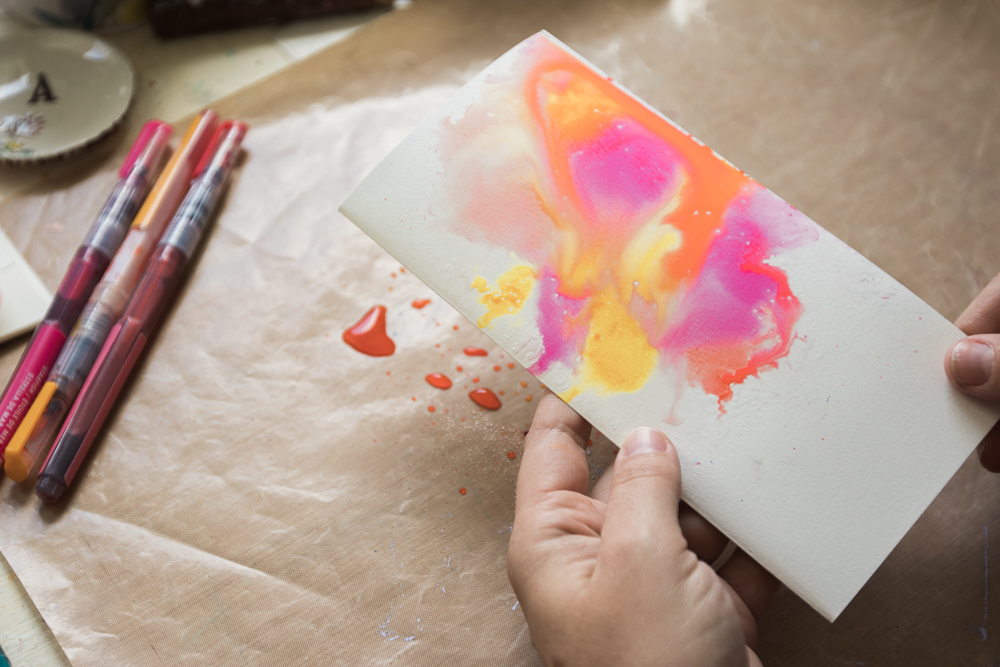 I'm now using a heat gun because I want to create LOTS of layers…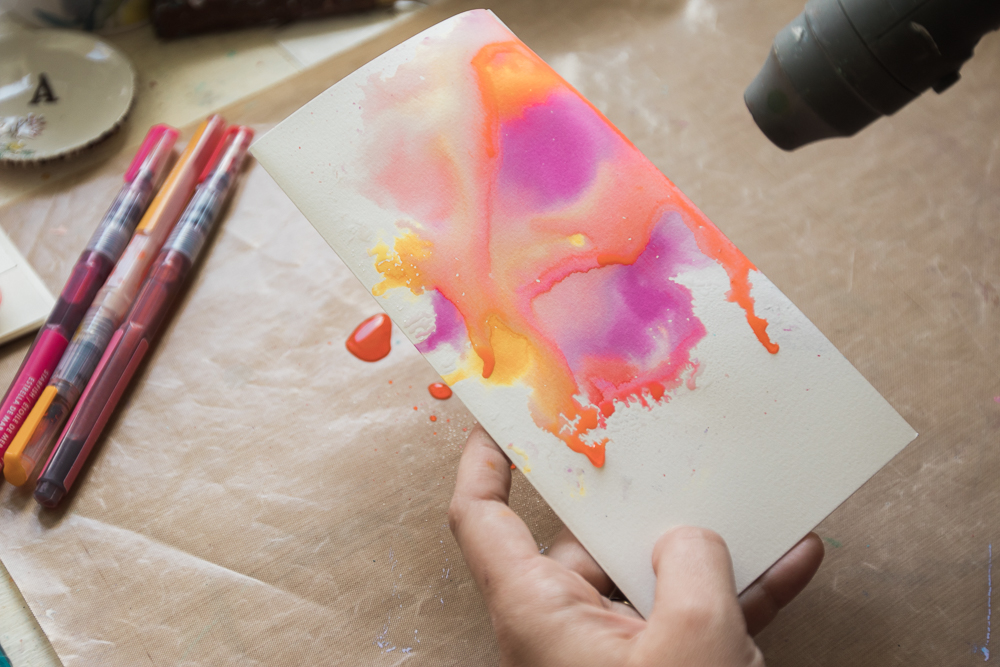 Here's the second smoosh…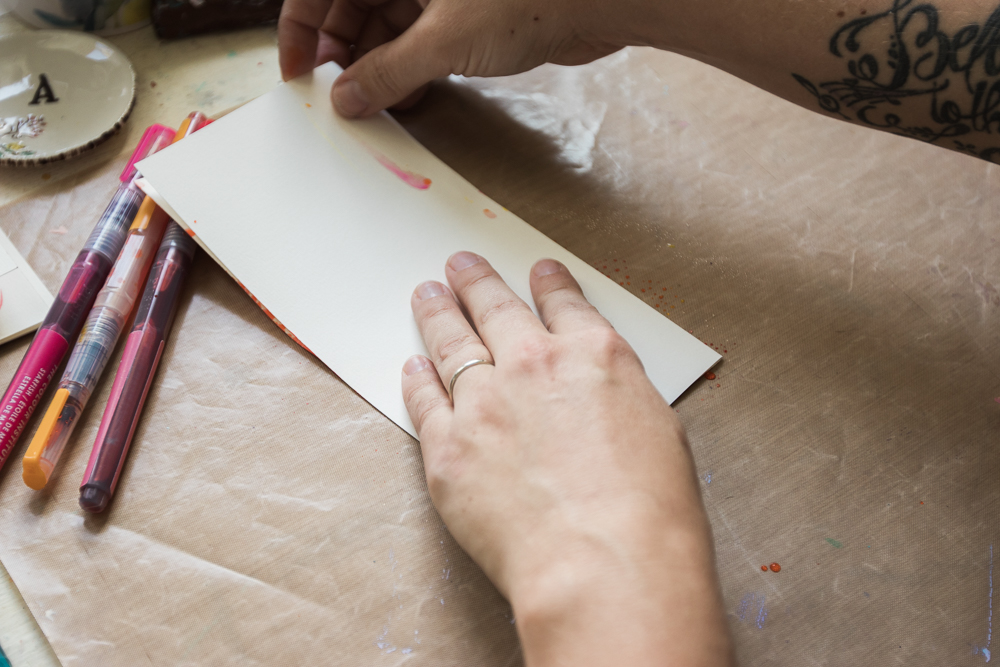 YES! Just YES!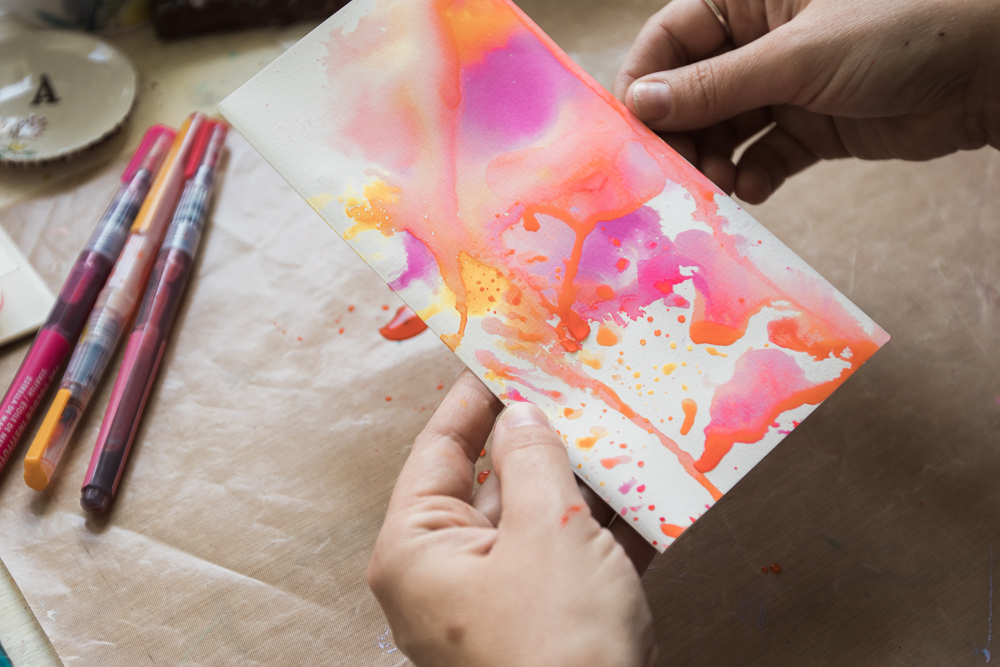 And here's after thoroughly drying the second layer and adding a third smoosh…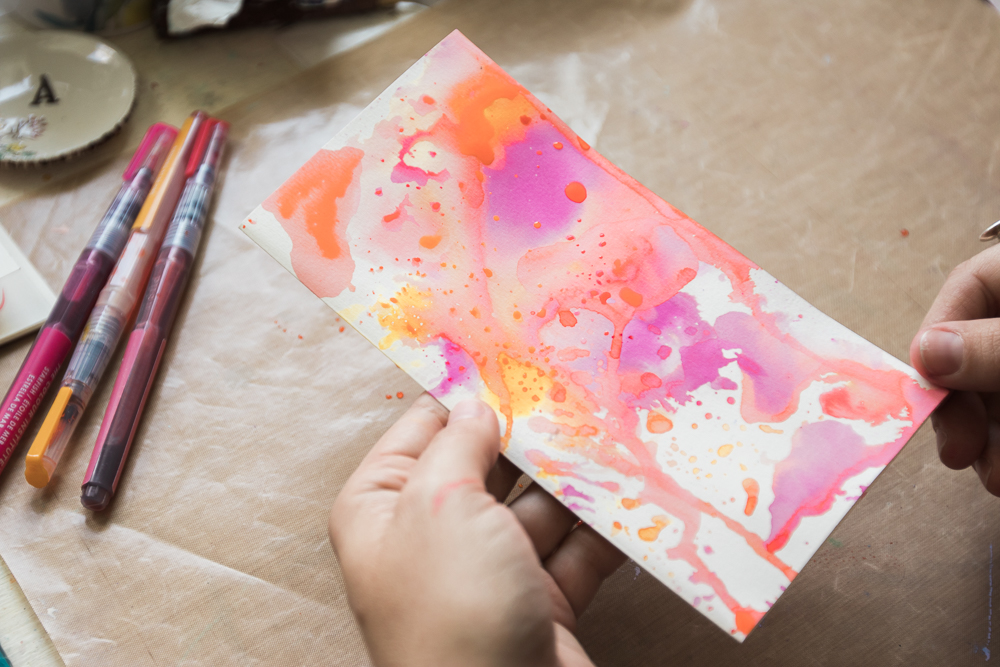 Can we just enter all the heart eyes here? ——>
So I wanted to spray just some water on this background because I LOVE how the inks react and move away from the water splatters.
You can see on this final image, all the tiny little water sprays of water on the mermaid inks.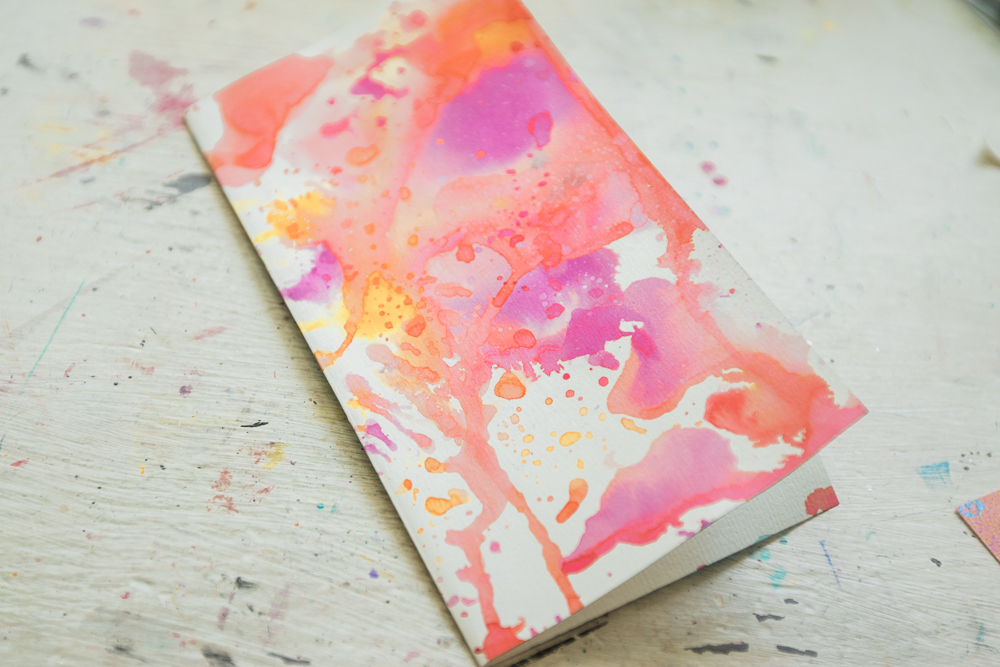 I love the adventurous nature of this technique in that you don't really know how the colors are all going to turn out. I think it's a great way to let go and have fun! I hope you enjoyed this tutorial and will try it out in your journals and projects!
xoxo