Fabulous Figures Workshop
Fabulous Figures is my brand new book, and just as I did with my last book 'Beautiful Faces', I am supporting it with a fun and creative-confidence-buiding workshop! Learn to draw whimsical figures from tip to toe with ease.
More details are here: click
Register today!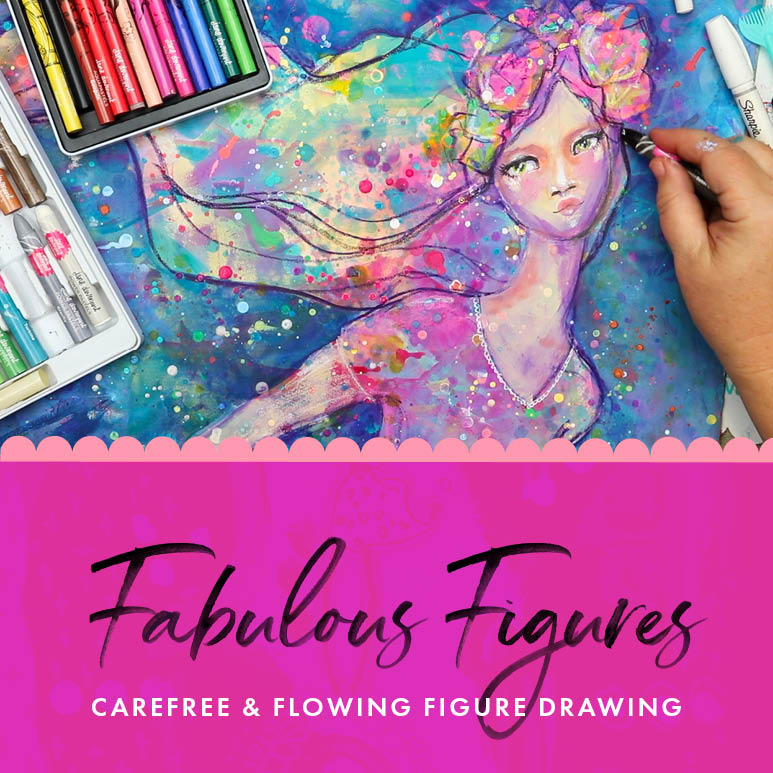 Folkloric traditions exists across all cultures around the world. Folklore treasures tradition and the heartbeat of people. Modern life has pushed it to one side and as artists, we are the poorer for that because it is full of nourishing inspiration and cultural appreciation for us to listen to, notice and draw from. This workshop looks at a rich and various vein in which we can celebrate color, movement, costume and glorious life!
The workshop's foundations are the fun lessons from my best-selling book 'Fabulous Figures'.
Taking the lessons in the book, we build them into our art and let our imaginations free. Each lesson comprises of multiple videos and elements to assist your artistic growth and creative confidence.
So come along on a new adventure with me as we create free-flowing and fabulous figures in a folkloric style!
As with all my workshops, there is lifetime Access and a Private Facebook Group for you to share your work, ask questions and have some light social interaction with creative people all around the world.
'I Heart Drawing' my first figure drawing workshops, will be an confidence-growing advantage for you going into this new adventure, but it definitely isn't a prerequisite.
So what will the course include? To find out, click here ❤️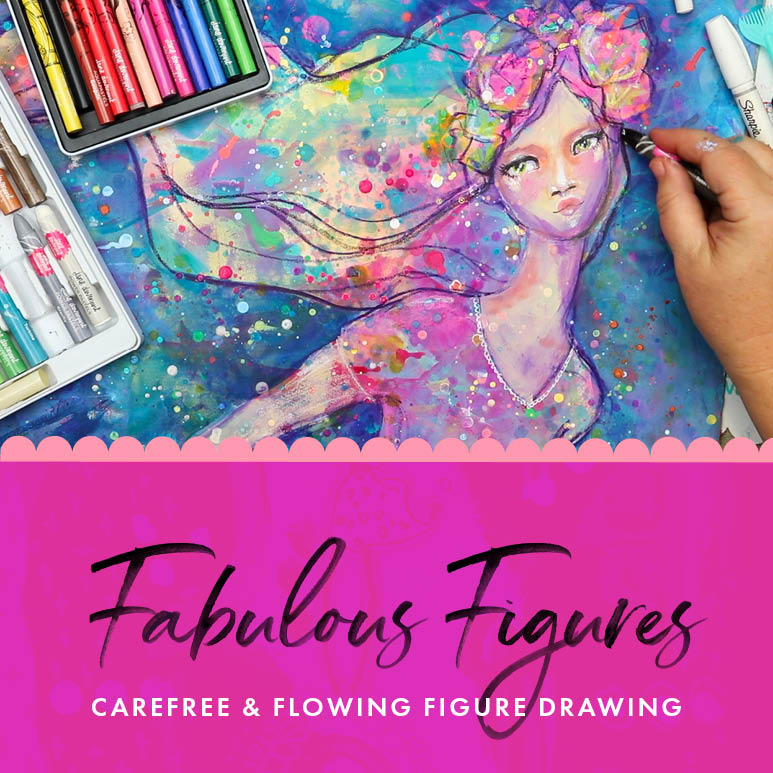 What you might like to know
You really will need a copy of the 'Fabulous Figures' book to participate: click here.
We have signed versions on this site.