Description
THE DETAILS
The 'Making Faces' workshop is an online art class. This means you can tune in when convenient, enjoy the lessons at your own pace , rewind as needed and learn in your pyjamas if that's what suits you!
You have forever access to re-watch, learn and enjoy as you want!
Supplies:
You don't need all of the 'Making Faces' collection to enjoy the workshop and learn from the techniques. However if you do have some of the items, you will be delighted to learn how to get the most from them!
I suggest this as an ideal Starter Kit.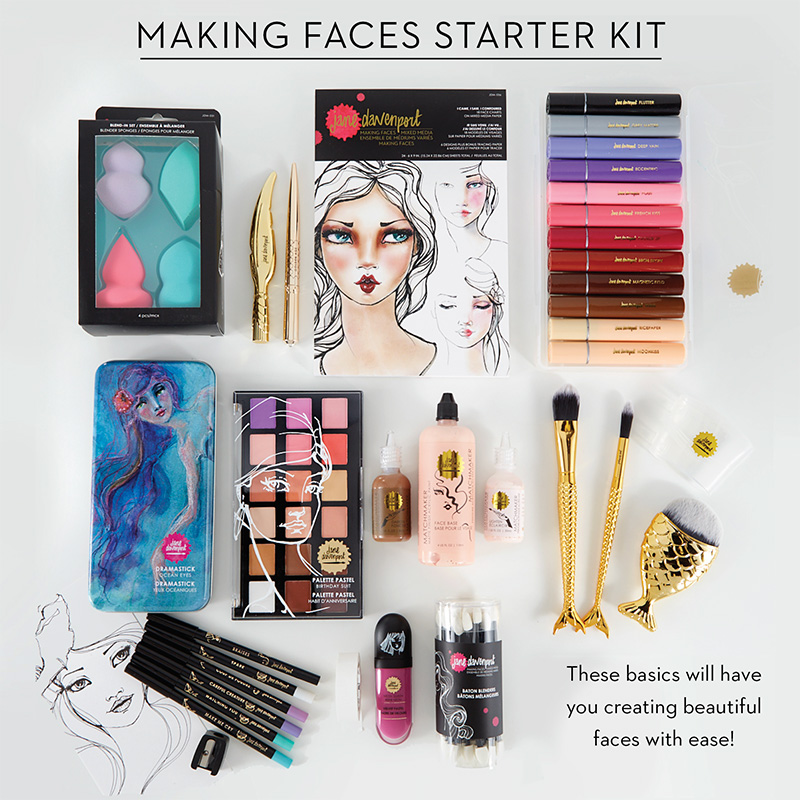 You can see all the Making Faces collection here: click
Making Faces is a unique collection of Art Supplies from the mind of Jane Davenport! In this free workshop we celebrate the global launch of the collection, we have gathered all of Jane's videos and info for each element of the collection in this one spot to make a valuable reference and resource!
You can see all the Making Faces collection here: click