Description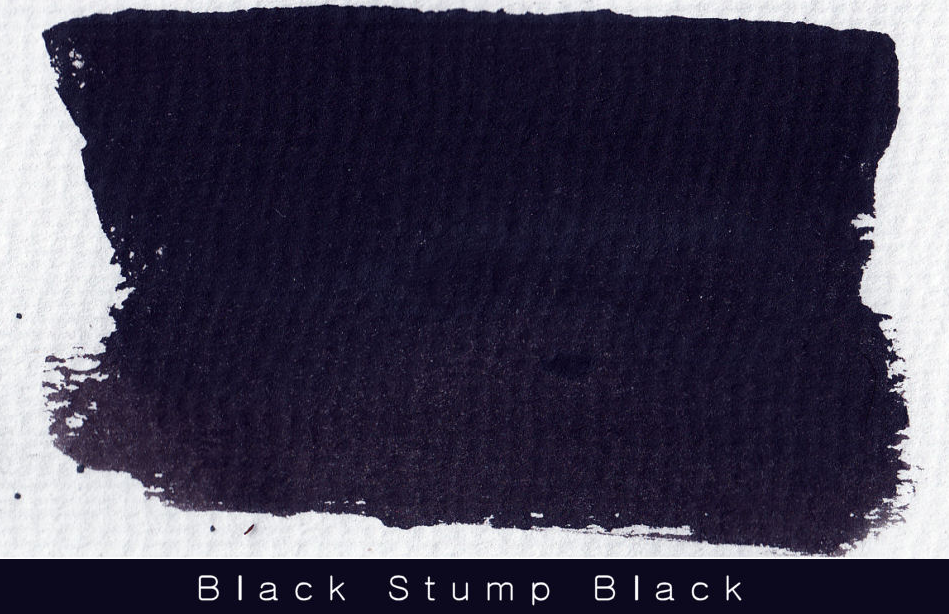 Blackstone Black Stump Black fountain pen ink is a dark, purple black ink inspired by the Australian expression 'Beyond the Black Stump'. The Black Stump is an imaginary point beyond which the country was considered remote or uncivilised and came about as a result of early settlers using fire to clear land for grazing and farming.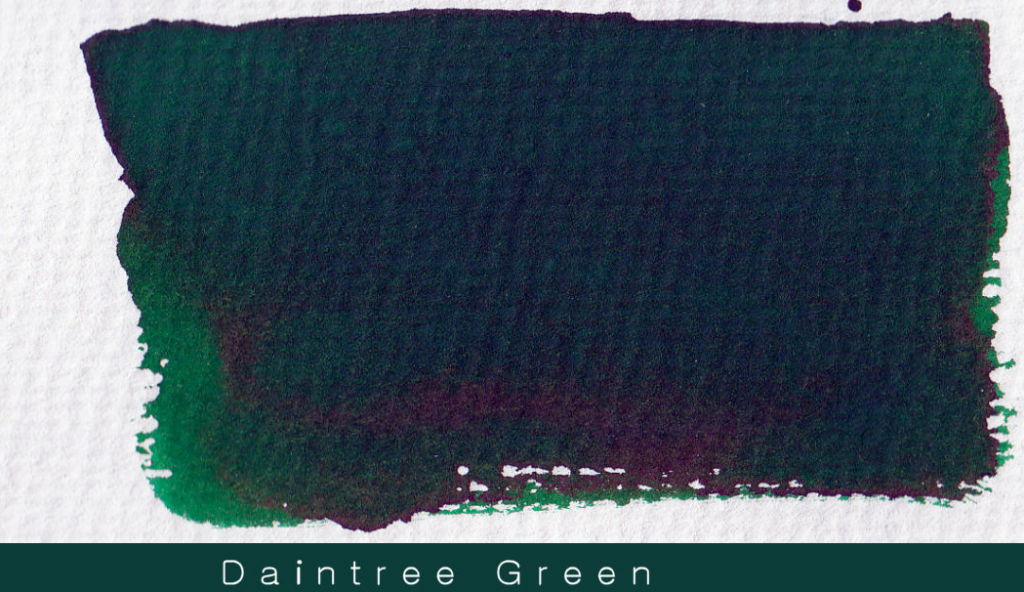 Blackstone Daintree Green fountain pen ink is a deep, rich green ink inspired by the deep, rich greens of the Daintree Rainforest in north east Australia. Covering 12,000 sq km, the Daintree Rainforest is the largest, contiguous area of tropical rainforest in Australia.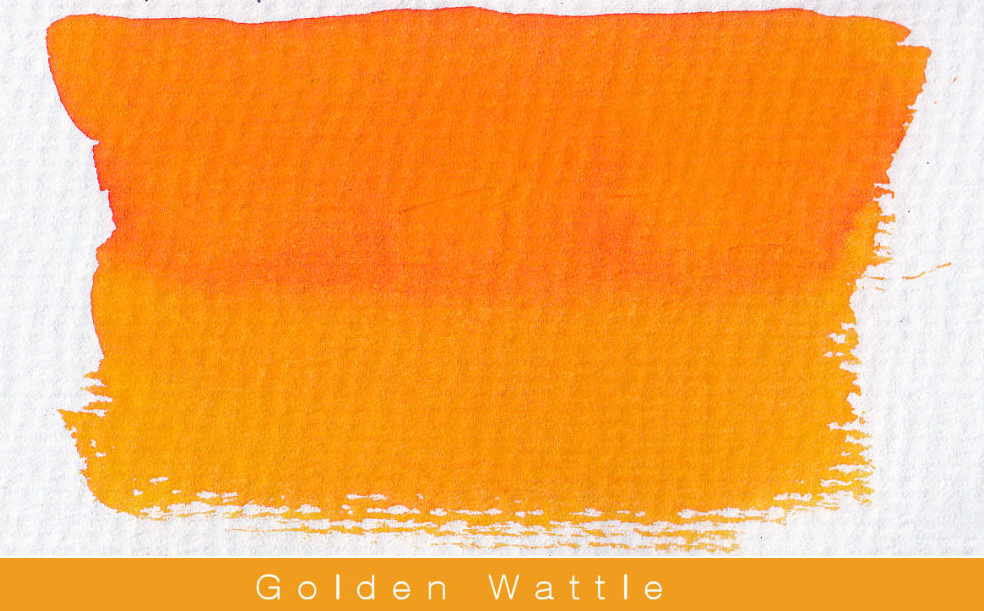 Blackstone Golden Wattle is a golden yellow ink inspired by the flowers of the Golden Wattle (Acacia Pycnantha). The golden wattle is  Australia's Floral Emblem and is an Australian native tree that grows to about 8m in height.  From late winter to early summer the trees are completely covered with their bright golden yellow flowers. It's well behaved ink and on some papers with broad nibs or a wet pen it will show interesting dark orange halo effects but like many yellow inks it may crystallize on some nibs. This is completely harmless and can be wiped off easily.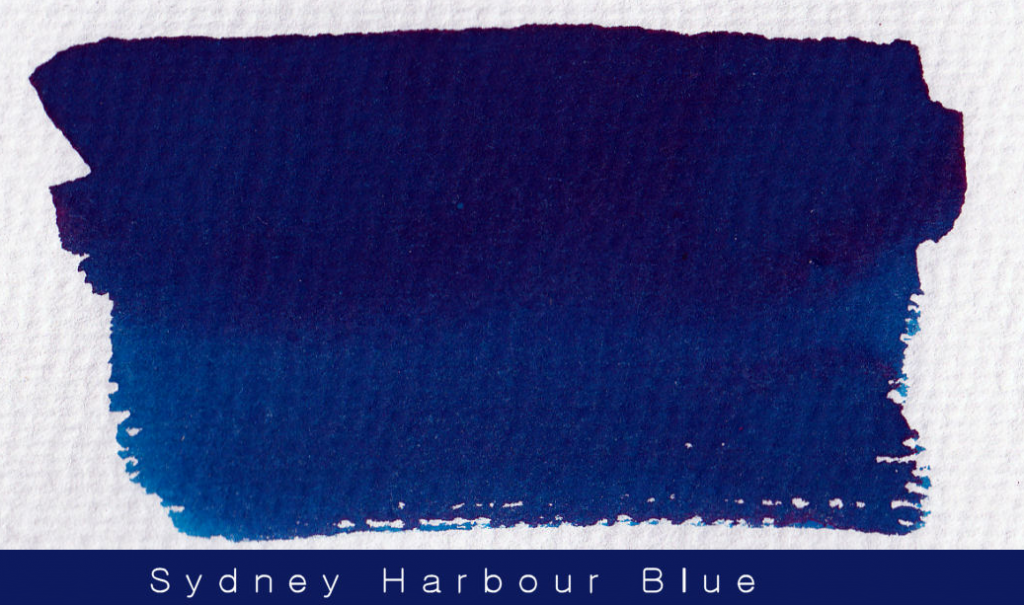 Blackstone Sydney Harbour Blue fountain pen ink is a dark grayish blue ink inspired by the grey blue waters of Sydney Harbour when the sky is overcast on a rainy day down on the harbour.
………
Blackstone fountain pen ink is packaged in reusable Polypropylene bottles. Polypropylene is one of the toughest plastics in existence and these bottles are practically indestructible. These bottle can be re-purposed as ink carry or storage bottles and Polypropylene is completely recyclable.
Fountain pen ink is traditionally packaged in glass bottles which are expensive to manufacture, heavy to ship and break easily.
Barrier Reef Blue is one of the five inks initially released in our Colours of Australia series.
Ink Type: Washable
Feathering: None
Saturation: Medium
Shading: Minimal
Show Through: Medium
Bleed Through: None
Container: Reusable polypropylene bottle.
Quantity: 30ml
Cost per ml: 0.265 ml
Suitable for all types of fountain pen, dip pens, brushes and stylus. Ideal for writing, calligraphy, drawing, washes, painting, and airbrushing.
Made in Australia by Blackstone Ink.