Description
Seriously fabulous ink for mixed media – equally at home on paper and fabric.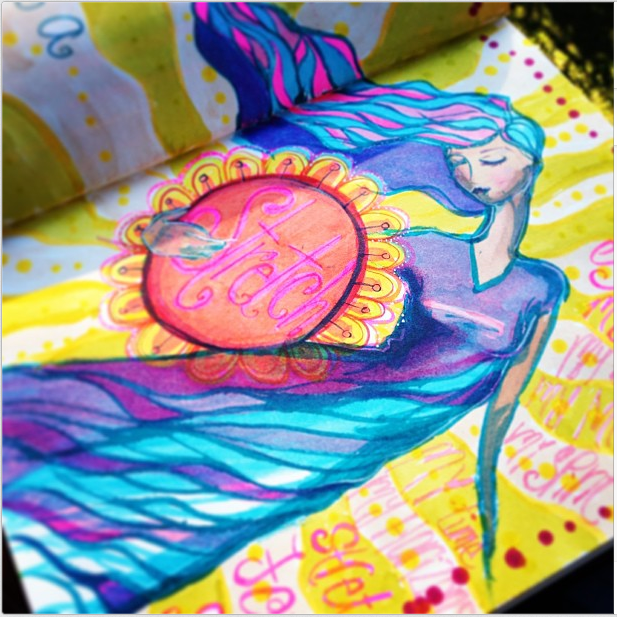 I love painting in my journals with it. I load them into an Waterbrush. This is the rainbow of DNF living in my pencil case!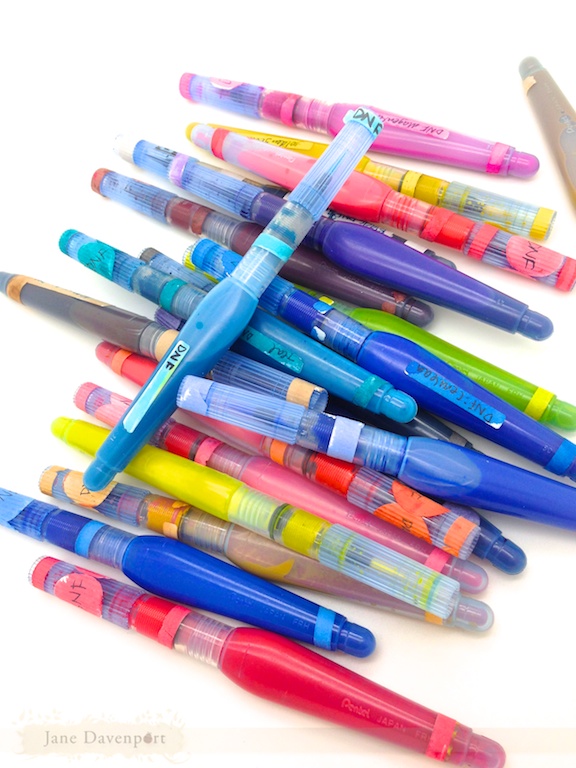 I love mixing my own colours in the Ink Brush.
For example: a 'shading grey' by mixing black 1/3 with distilled water 2/3.
a Payne's Grey by mixing midnight with a touch of black and a little distilled water.
This is a video of them in action:
………….
There is also this Exciter Set that has 8 colours:
Contents: 801 Sun Yellow, 802 Golden Yellow, 803 Bright Orange, 805 Scarlet,
809 Magenta, 811 Violet, 812 Periwinkle, 813 Turquoise and 818 Chartreuse.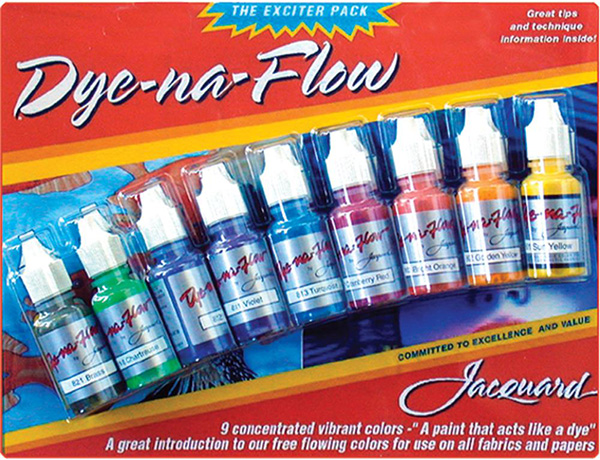 ………
What Jaquard Say about Dye-na-Flow:
"A free flowing, concentrated liquid color for use on any untreated fabric.
It will spread on fabric until it is thoroughly absorbed and even.
Every fabric has a different flow and spread.
It is magical on silk, but works on any type of fiber
-natural and synthetic.
Incredibly versatile, perfect for silk painting, spritzing through stencils,
sponge painting and simplified batik or wax resist effects. Requires heat fixing by ironing or being placed in a clothes dryer.
A semi transparent paint which is colourfast with heat.
Soft and easy to apply, it does not change the hand of the fabric."