Description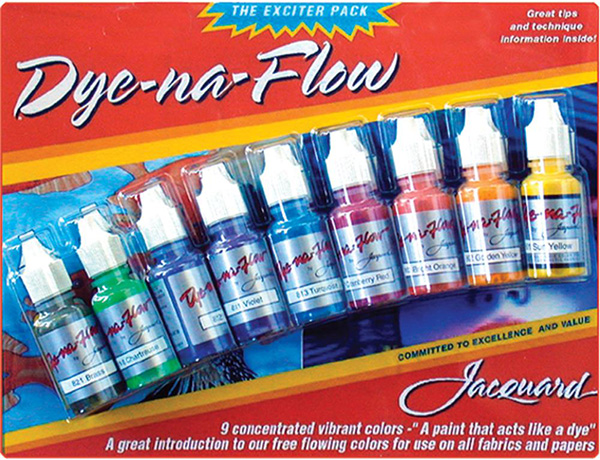 color swatches for all Dye-na-flow colours:

I love painting in my journals with Dyenaflow.
I load them into an aquash waterbrush…
This is the rainbow of DNF living in my pencil case!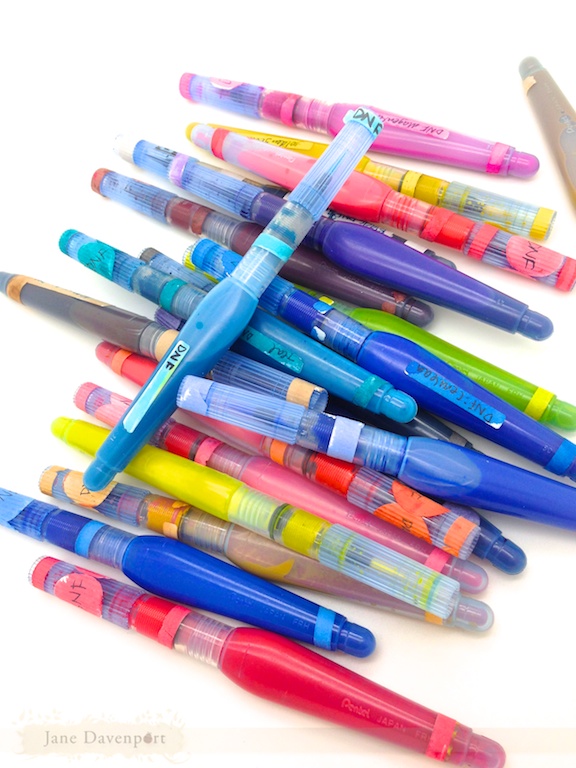 ………
What Jaquard Say about Dye-na-Flow:
"A free flowing, concentrated liquid color for use on any untreated fabric.
It will spread on fabric until it is thoroughly absorbed and even.
Every fabric has a different flow and spread.
It is magical on silk, but works on any type of fiber
-natural and synthetic.
Incredibly versatile, perfect for silk painting, spritzing through stencils,
sponge painting and simplified batik or wax resist effects. Requires heat fixing by ironing or being placed in a clothes dryer.
A semi transparent paint which is colourfast with heat.
Soft and easy to apply, it does not change the hand of the fabric."