Description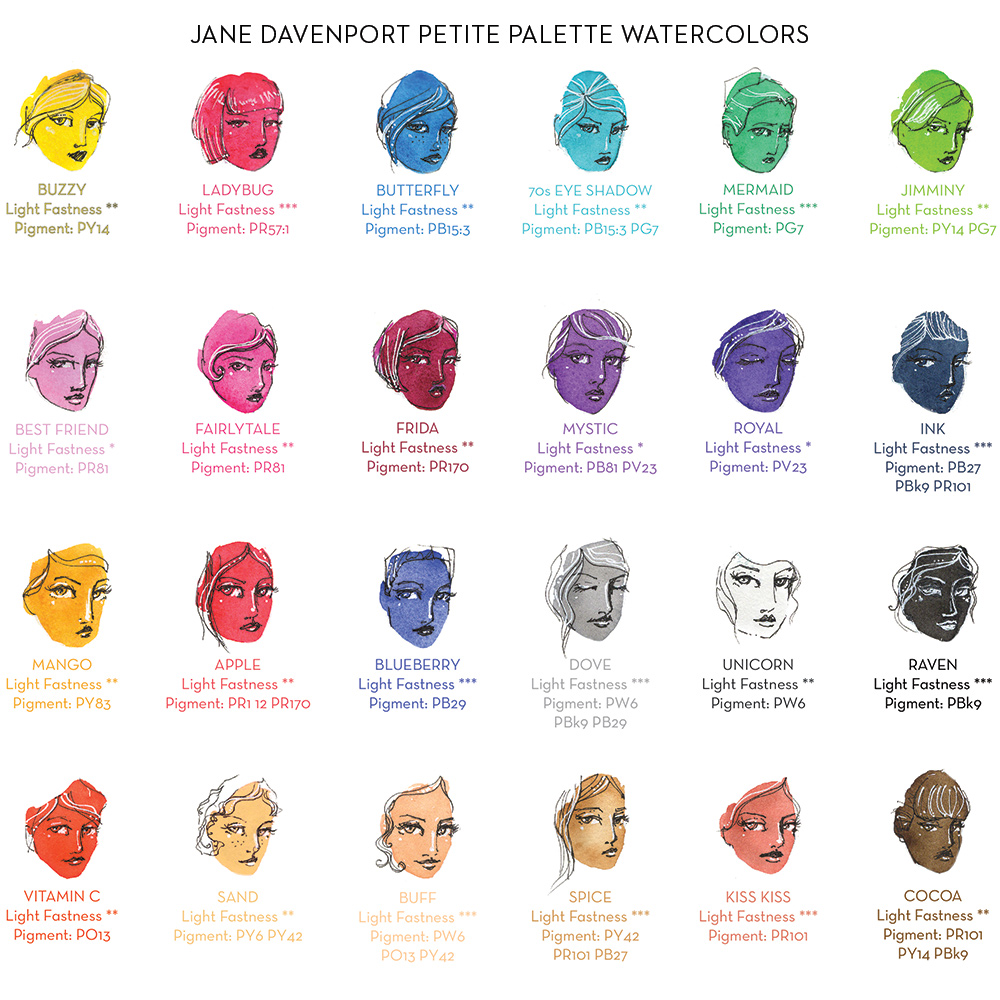 Paint your Art Journal, canvas, and papers  with this petite palette by Jane Davenport. These bright watercolors are perfect to personalize your handmade cards, gift bags and other papercraft projects. They come in a convenient metal case for easy storage.
Includes:
Petite Palette Watercolors Bright set – 12 half pan watercolours
Petite Palette Watercolors Neutral Set – 12 half pan watercolours
2 Aqua Brushes – Fine and Broad
2 sample cards
Conforms to ASTM D-4236
Learn tips and techniques on using them in the Jane D MM workshop
Easily activate with water on a brush or water brush!
Occasionally pan texture may look rough due to tiny air bubbles which can occur during production, which does not affect their quality.