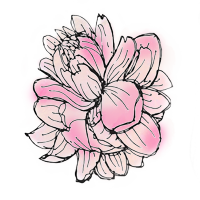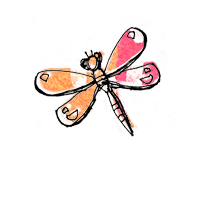 Create delicate stencilled effects.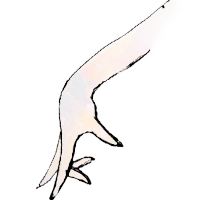 Handmade laces and crochets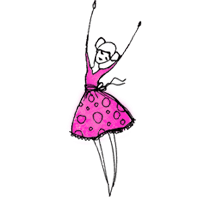 Use these gorgeous hand-crafted lace doilies as stencils to create beautiful effects!
What you might like to know
Each set has variation within. The colours, designs and sizes of the laces are will change from the images because of the handcrafted nature of each one!
Double Sun Set
The largest doily is so pretty with s a double centre.
There is also a adorable mid-size crochet heart and two small flowers.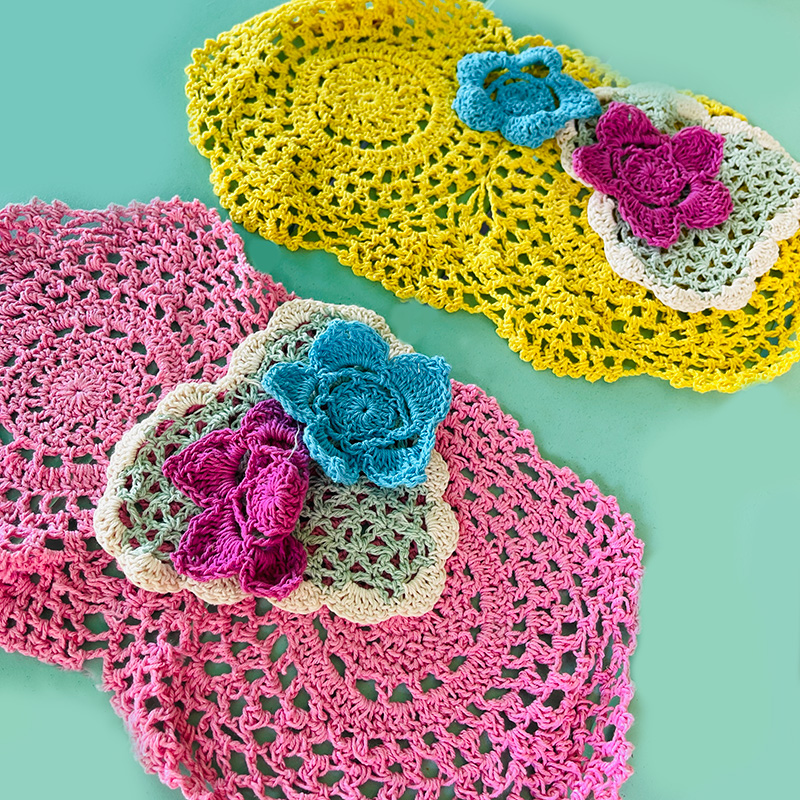 FreeFolk Set
 A set of various circle doilies to create with,
plus two pretty flowers for variety!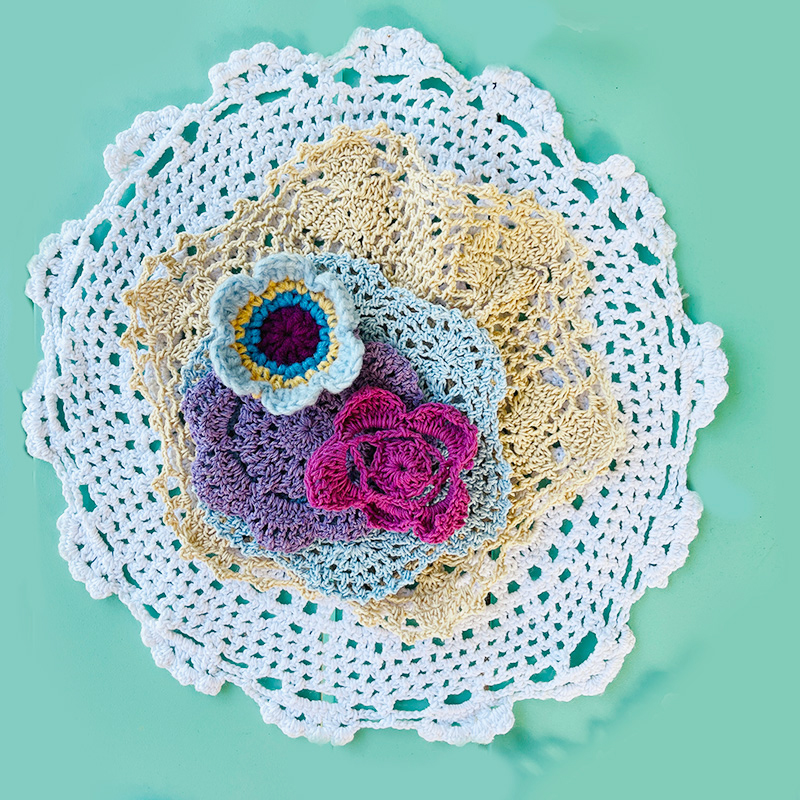 Yolk Folk Set
A giant double yolked doily with different designs in each!
Plus two teacup doilies, a crochet heart and flower.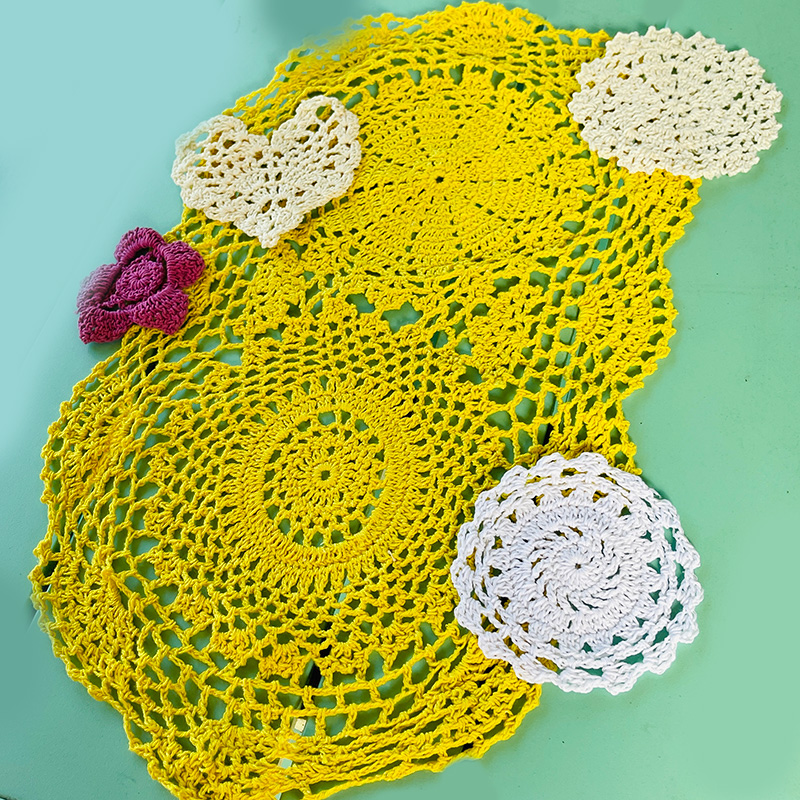 Double Sun
The largest doily has a double centre, mid size crochet heart and two small flowers
Folkloric Set
This set has a fab variety of sizes and shapes for art fun!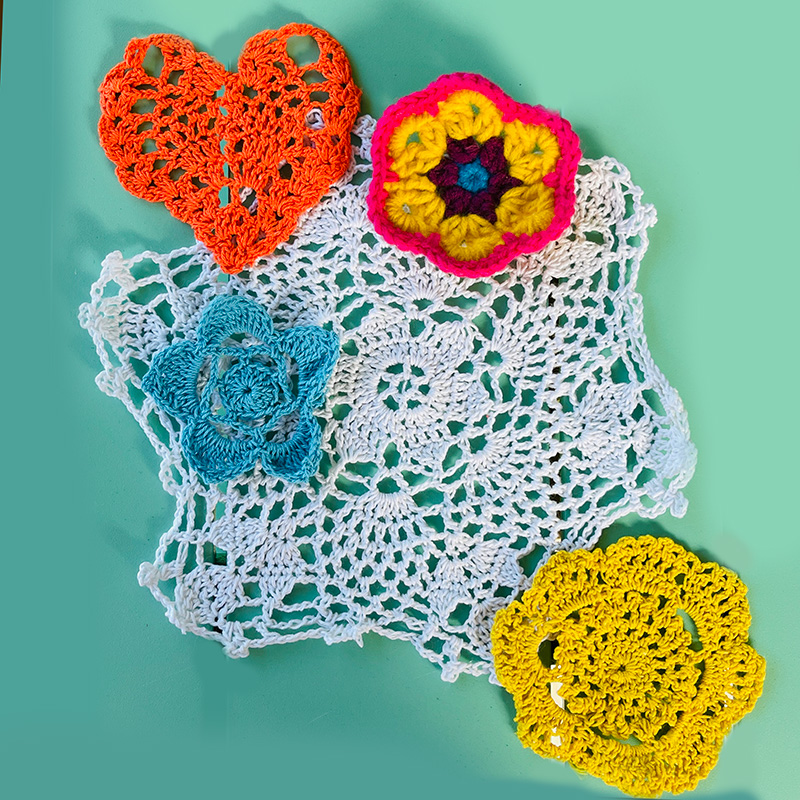 Painted Wagon Set
A collection of small doilies!
Two tea-cup circles in different designs, an adorable knitted flower, crochet heart and mini flower.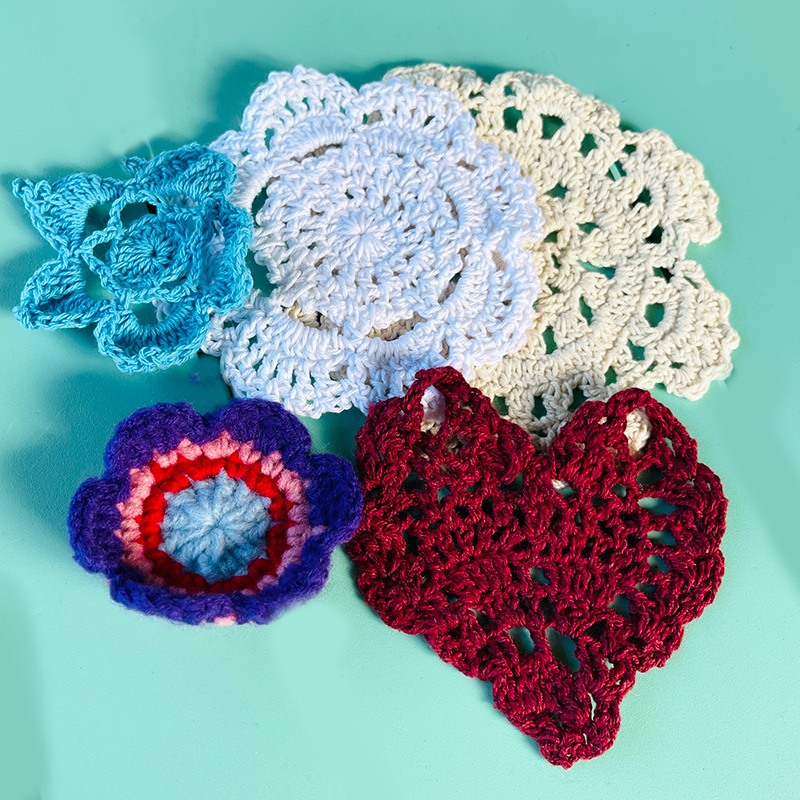 Big Hearted Set
This huge doily has  dimensional flowers within a beauitiful love heart design
that you may find too divine to spray over…
but you must!
The set also includes  a cute heart, flower and teacup doily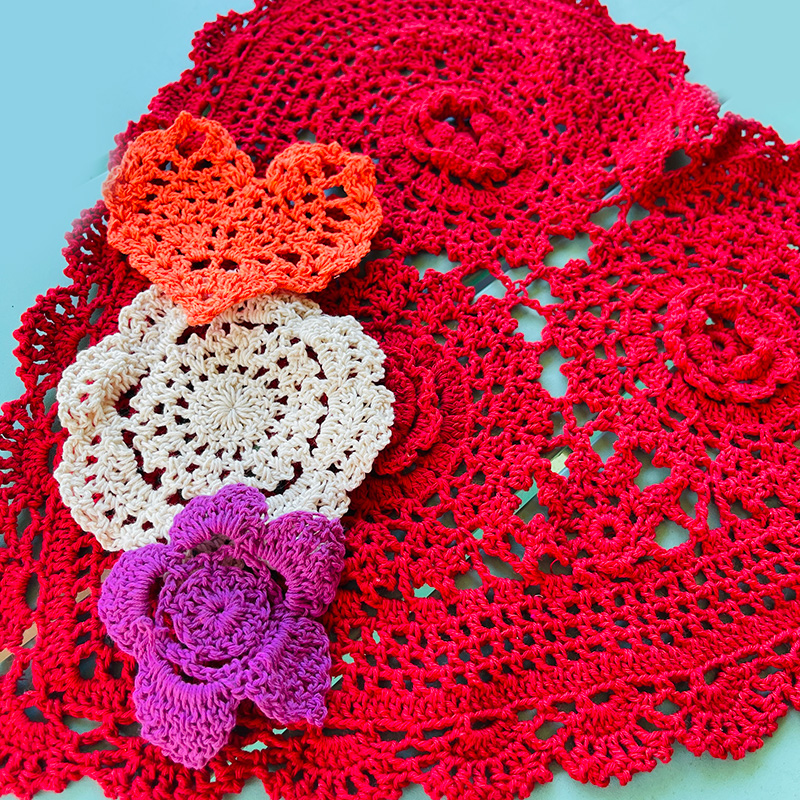 Two Hearts Set
This is our budget friendly set.
Both the lovely heart designs, teacup doily and a mini flower!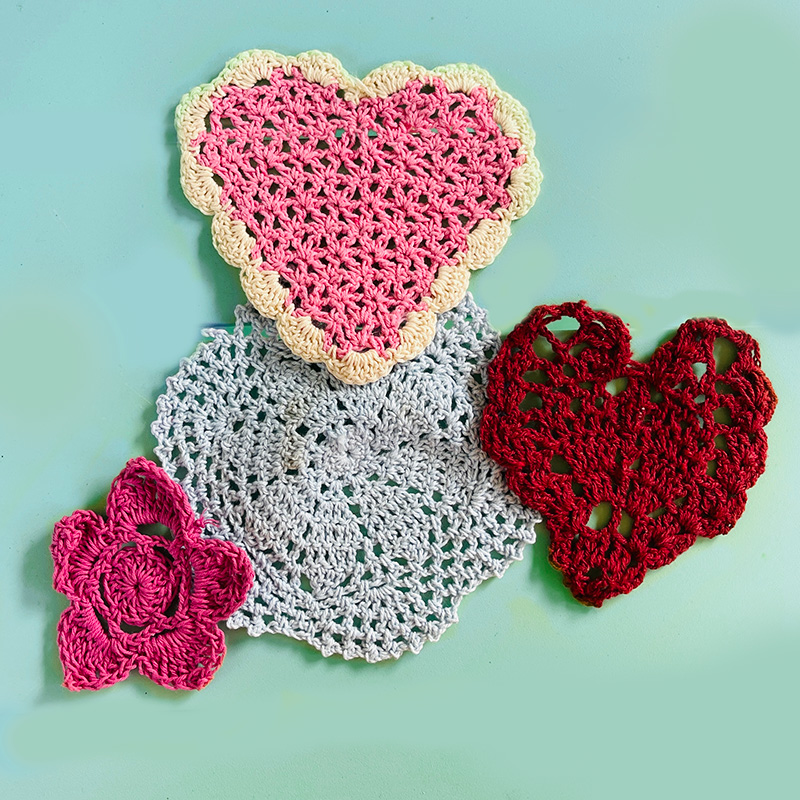 | | |
| --- | --- |
| Weight | 0.10 kg |
| Dimensions | 6 × 6 × 1 cm |
| Lace Set: | DoubleSun, YolkFolk, Painted Wagon, Folkloric, BigHearted, Two Hearts, FreeFolk |