Storytime fluid acrylic Inks!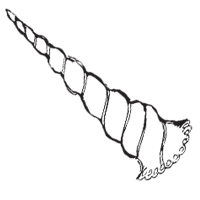 Create your own Pinpoint Paint pens!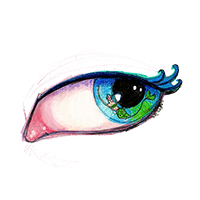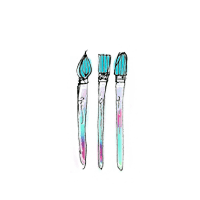 Use as a fluid acrylic paint!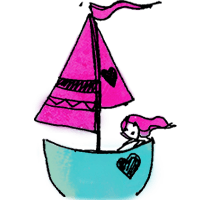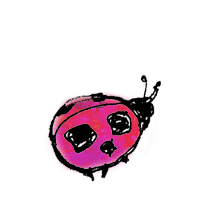 Skin safe & exclusive to us!

Storytime ink is a highly pigmented acrylic ink that dries quickly to produce a very durable opaque finish on almost all surfaces!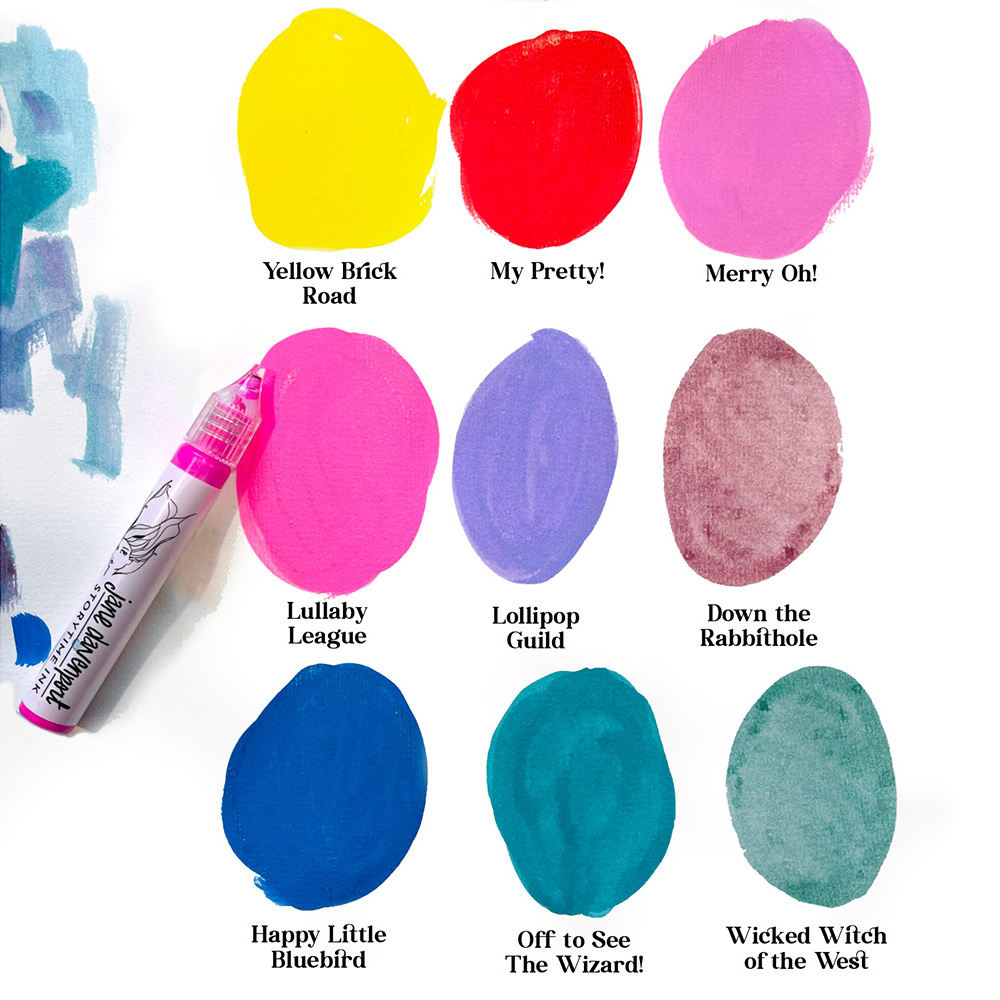 Each 20ml bottle has a 'Unicorn' tip, which means small quantities can be precisely poured.
Enjoy creating art projects on a variety of surfaces like:

paper, acrylic paint, rocks, stone, metal, pottery, treated smooth wood, plastic, cardboard, canvas, fabric, polymer clay, card stock, glass and more!
Create watercolour like effects by adding more water.
Shake well to mix the pigment and binder before use.
Store horizontally for easy mixing.
The  StoryTime Inks come in two formulas. Most are opaque, but the darkest shadow colours are sheer which means they can be used as glazes. If you have read my book, "Drawing & Painting Beautiful Faces' you may remember the chapter where I demonstrate how to build subtle shading with glazes and they can be used to add dimension over the delicious opacity of the other colours!
These are our Glaze Storytime colours!
Down the Rabbit hole – a muted purple
BroomStick – a dark umber brown
Wicked Witch of the West – dark teal
Storytime ink can be used on its own, or to fill the PinPoint Paint Pen!
This set contains all you need to make three customised paint pens!

HOW TO MAKE  YOUR OWN PAINT PEN!
add the mixing ball to the pen barrel
shake the Storytime ink to mix the paint well and pour your inks inside the barrel. Only fill up to 50 to 75% as you need to leave some air so the ink can mix.
Place the spring valve into the barrel
Insert the small white nib into the spring valve – the pointy end is the drawing tip.
Screw the nib holder on to hold the pieces in place.
To get the ink flowing, prime the nib as you would a normal paint pen.
Draw!
When finished add the cap and store horizontally.
TIP: Don't forget to label your ink mix!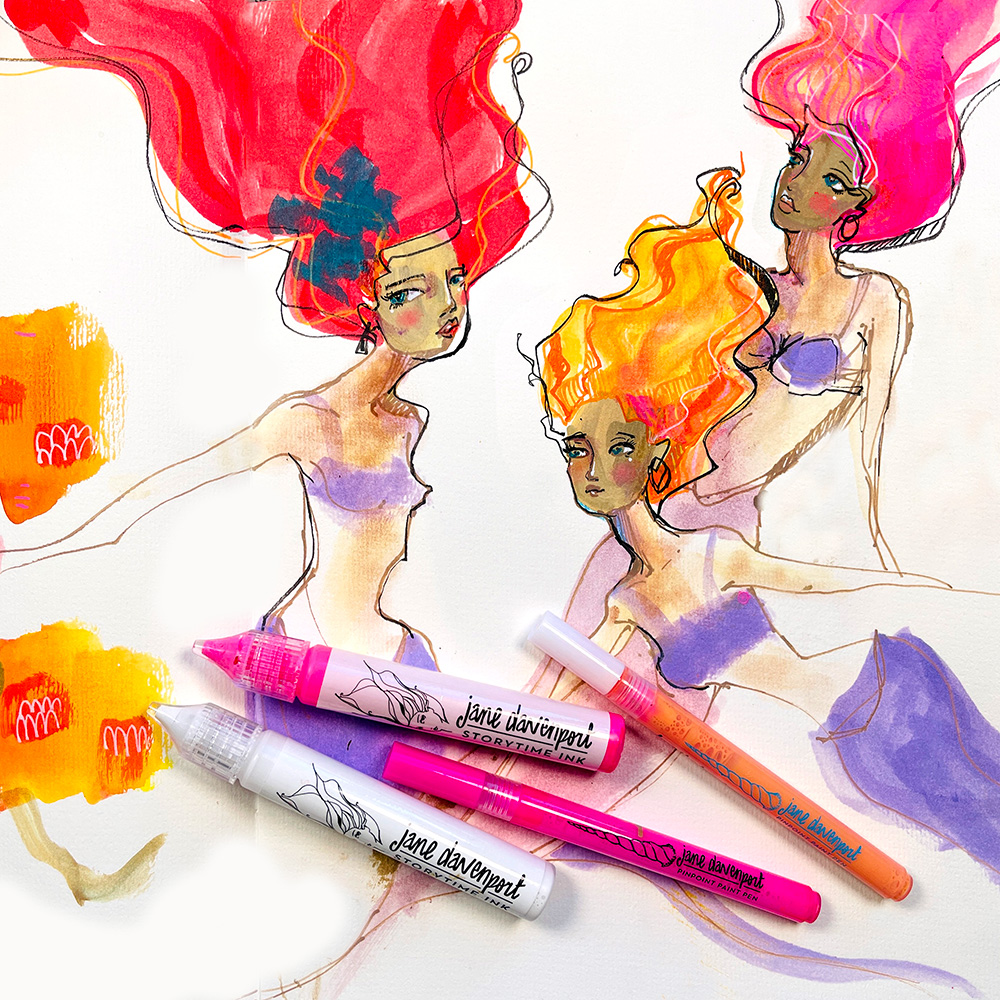 What you might like to know
| | |
| --- | --- |
| Weight | .05 kg |
| Dimensions | 8 × 5 × 2 cm |
| Ink Colour: | Snow White: opaque white, Evil Queen: black, BroomStick: Opaque Rich Brown, DoorMouse: opaque dark beige, DustBowl: Opaque beige, Aunty M: opaque ochre, Hair of Alice: opaque rich cream, Yellow Brick Road: Opaque yellow, Heigh Ho: Opaque Beige, My Pretty: opaque red, Lullaby League: Opaque Hot Pink, Merry Oh!: Opaque candy pink, Lollipop Guild: opaque lilac, Down the Rabbithole: Sheer muted lilac, Happy Little Bluebird: opaque blue, Off to see the Wizard!: opaque cyan, Wicked Witch of the West: sheer teal, 13 StoryTime ink set!, DIY Pinpoint set of 3 |