Mermaid Take-a-Dip Glass Pen | Create the finest lines
Dip into any ink to create with!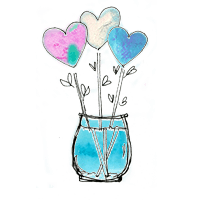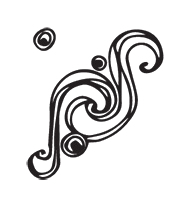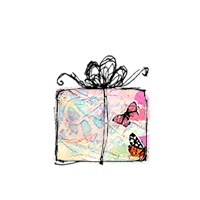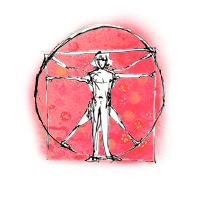 Every Take-a-Dip pen is individually hand crafted in Dichroic glass that sparkles magically in the light.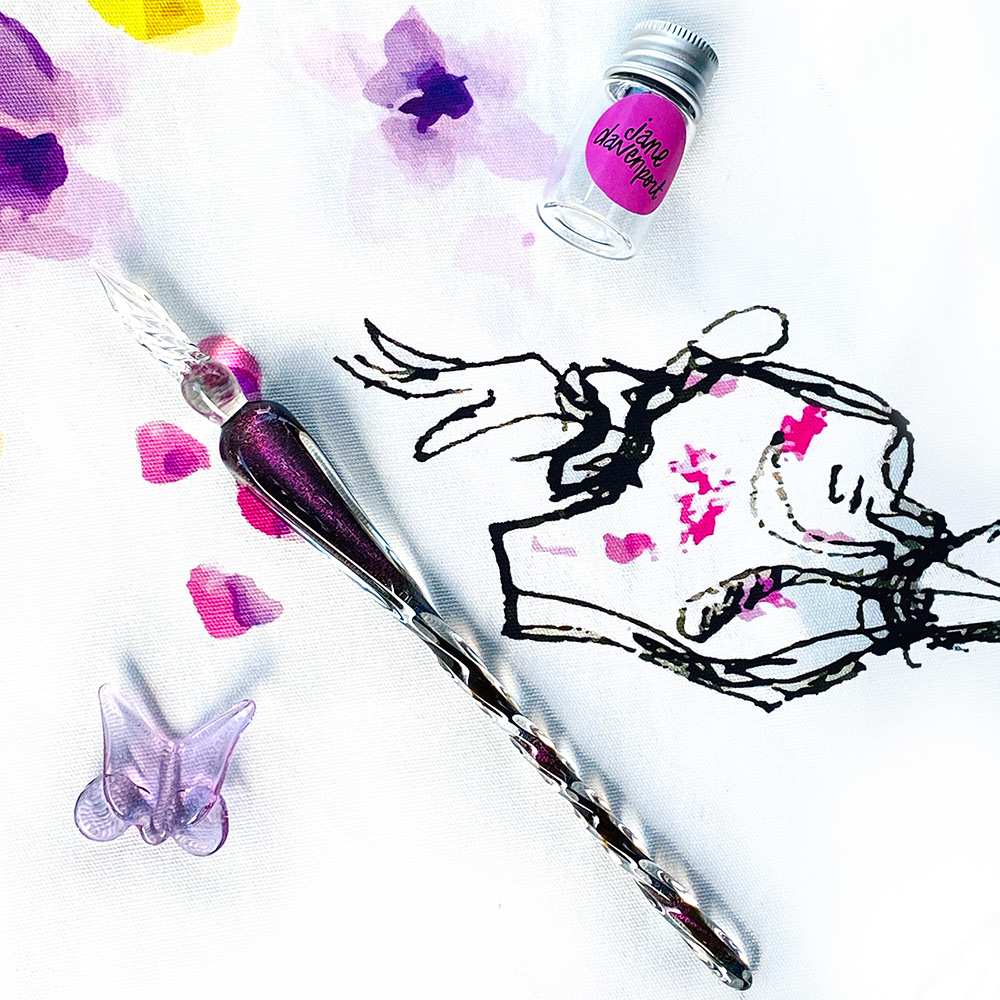 They can create the most delicate and fine lines.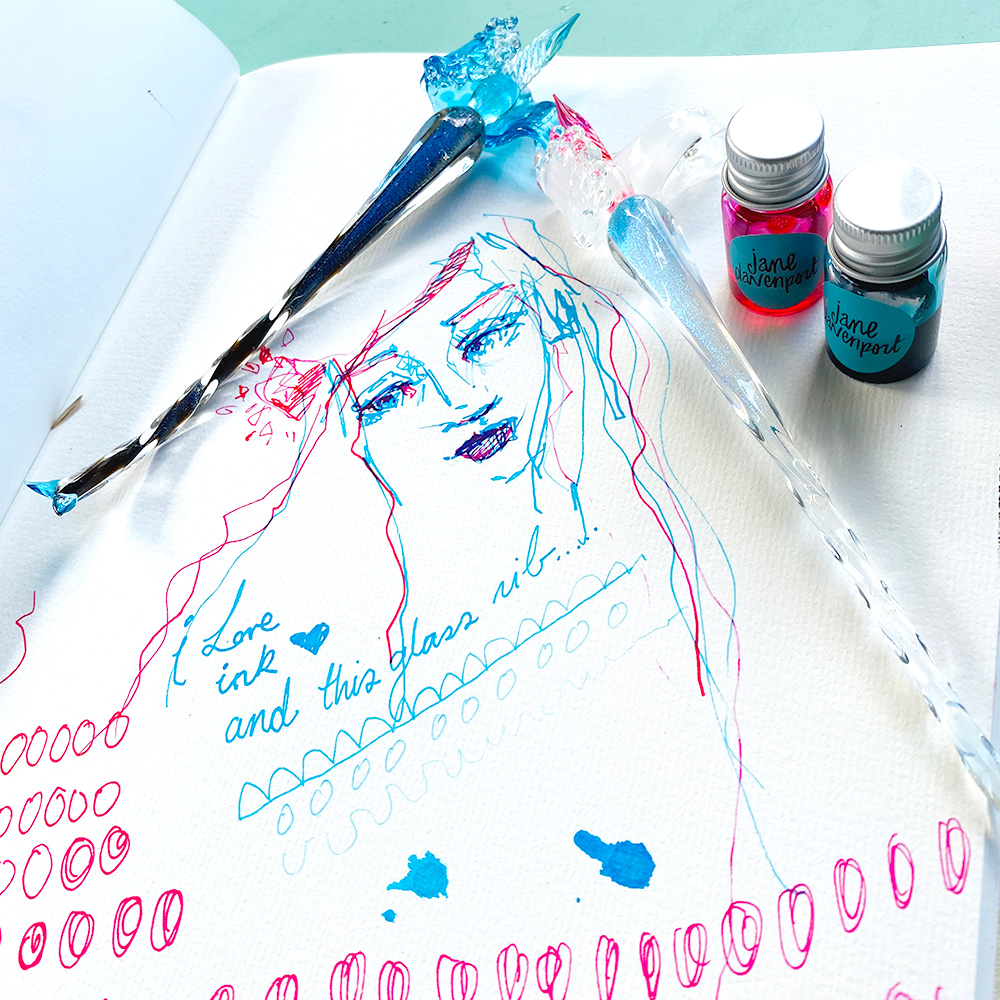 The whole pen is hand-made from glass, and to preserve the fine tip simply take care when handling the pen as it can easily be damaged with rough or unmindful use.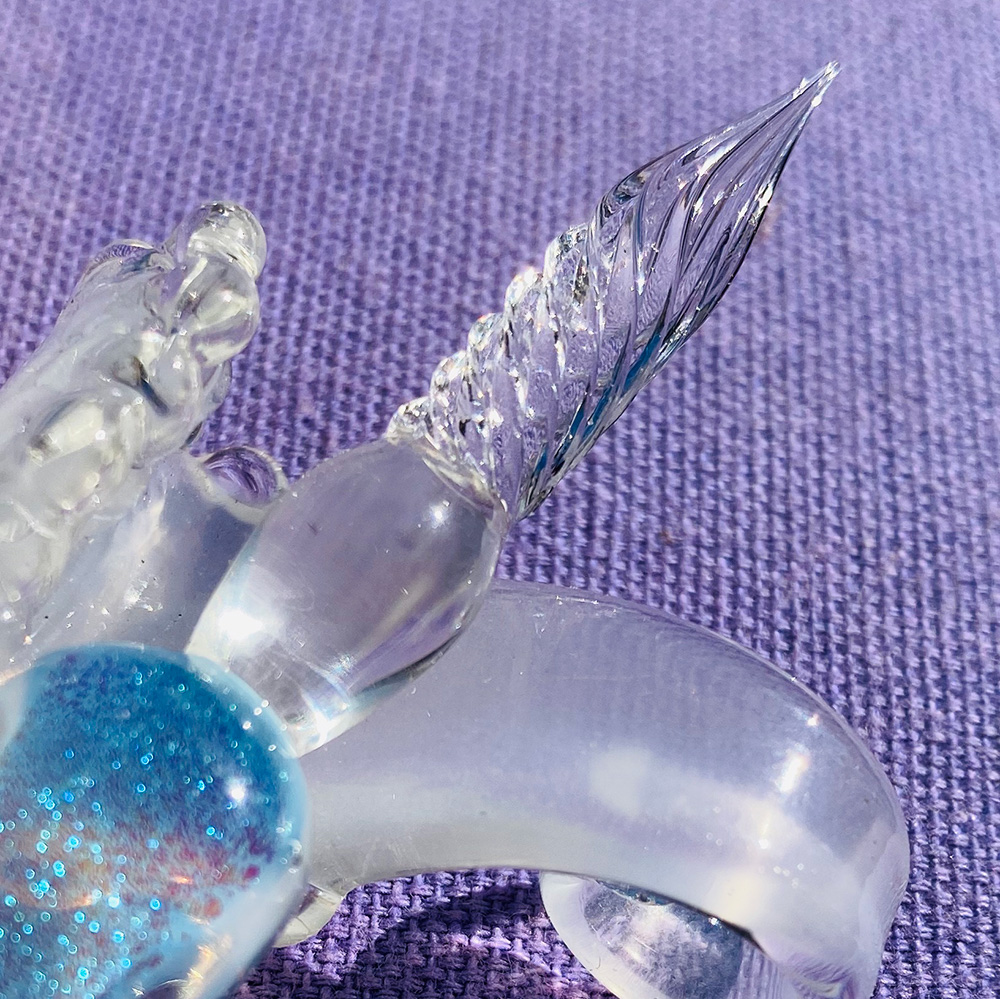 There are four designs:
Mermaid Splash is resplendent in beautiful blues and has a little mermaid fin tail!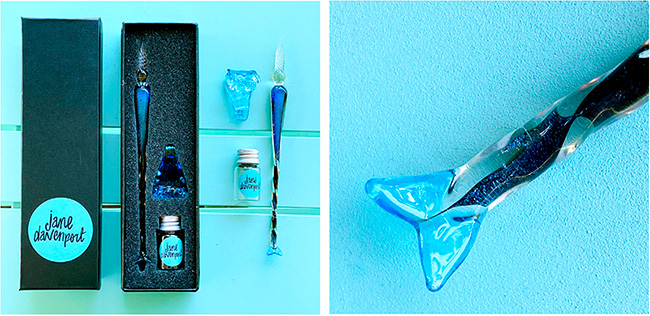 Rainbow Wave is beautifully multi-hued in the pen and in the opalescent wave pen rest!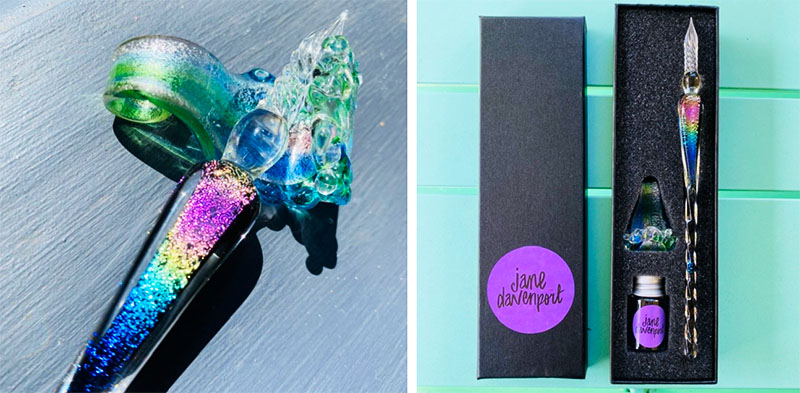 Pink Butterfly has a sparkly body and a Butterfly rest to keep your pen safe.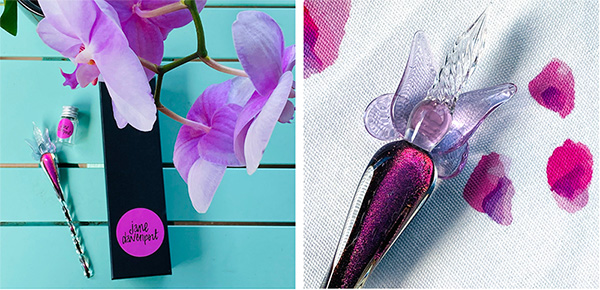 Each set also comes with a small empty ink bottle for you to add your own ink mixes to.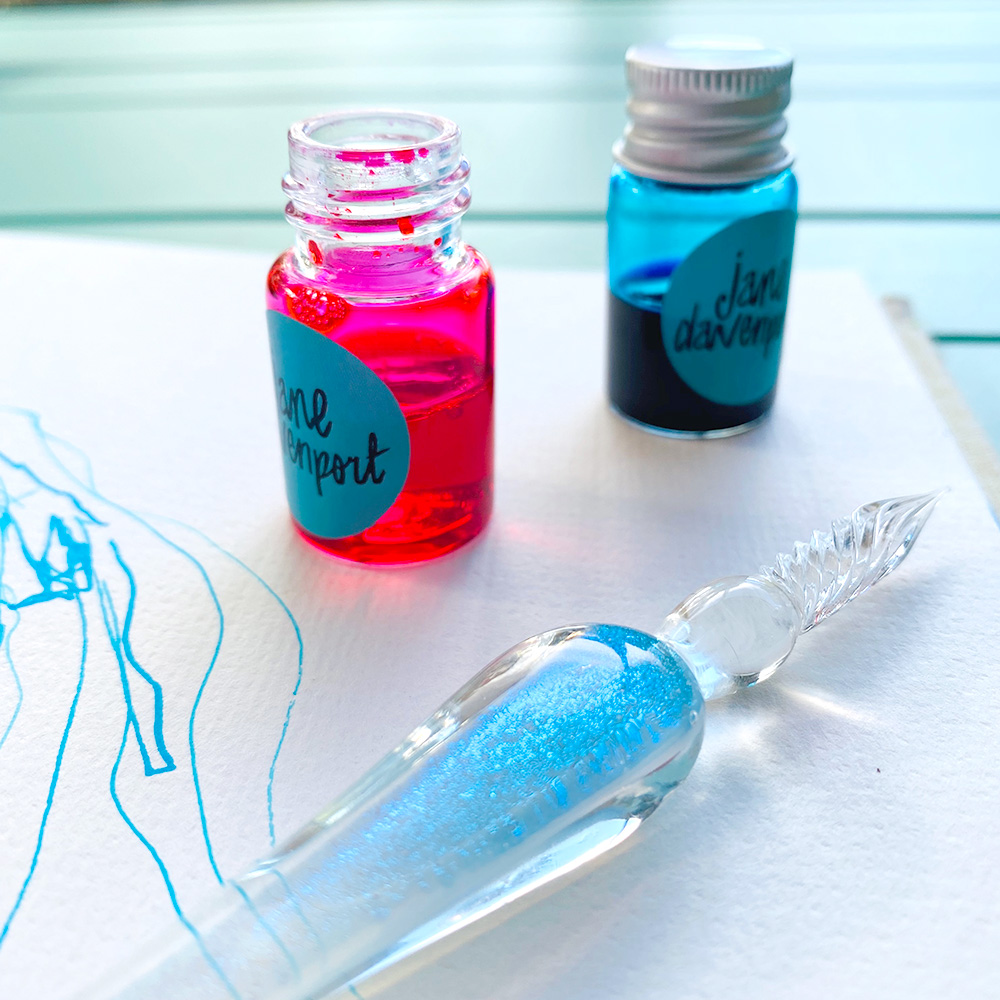 Each 'Take a Dip ' glass pen, pen rest and ink bottle is packed safely into a foam-lined and handmade presentation box. It makes for a beautiful gift!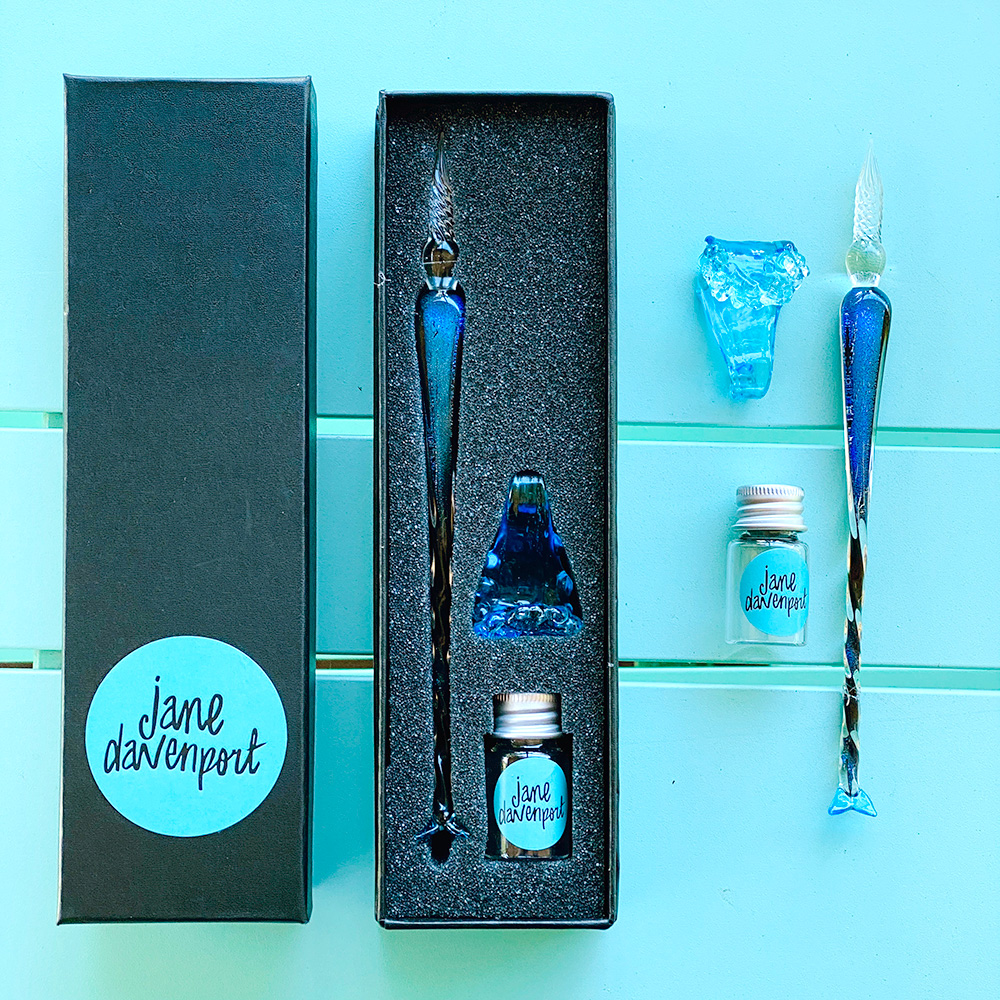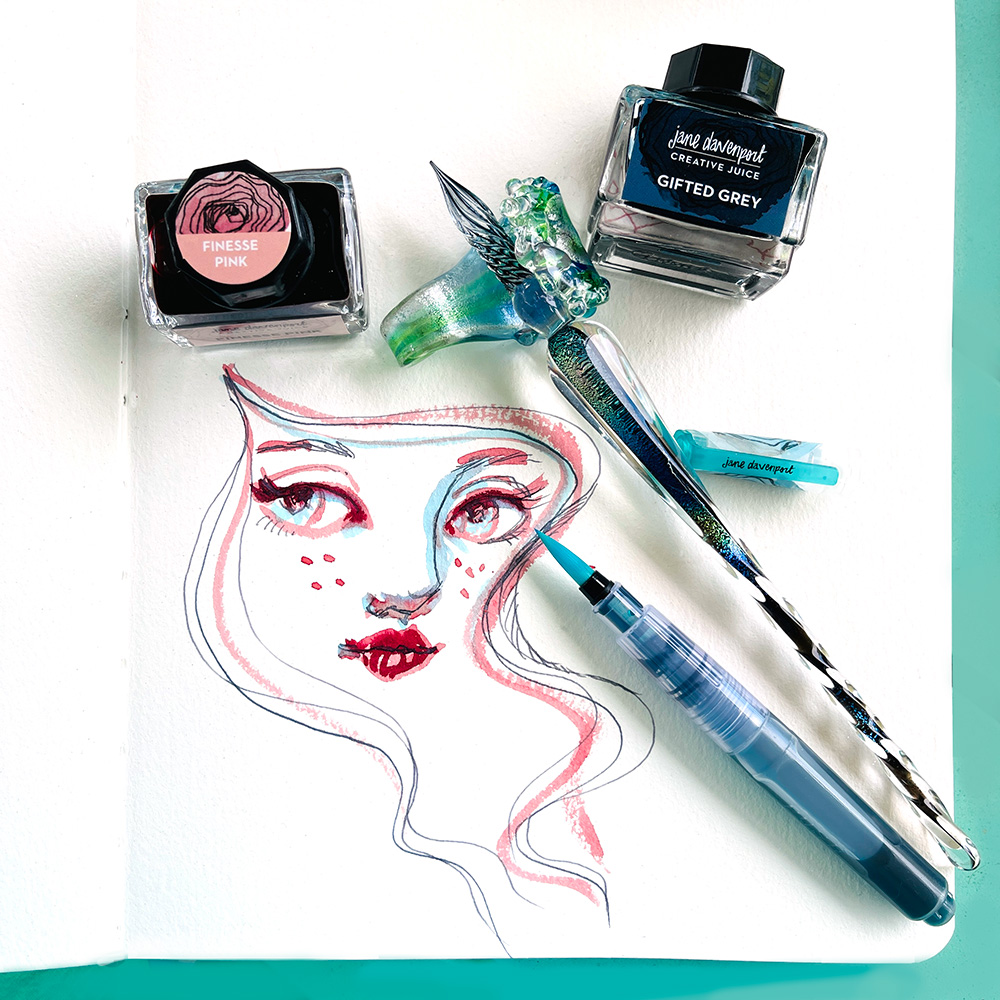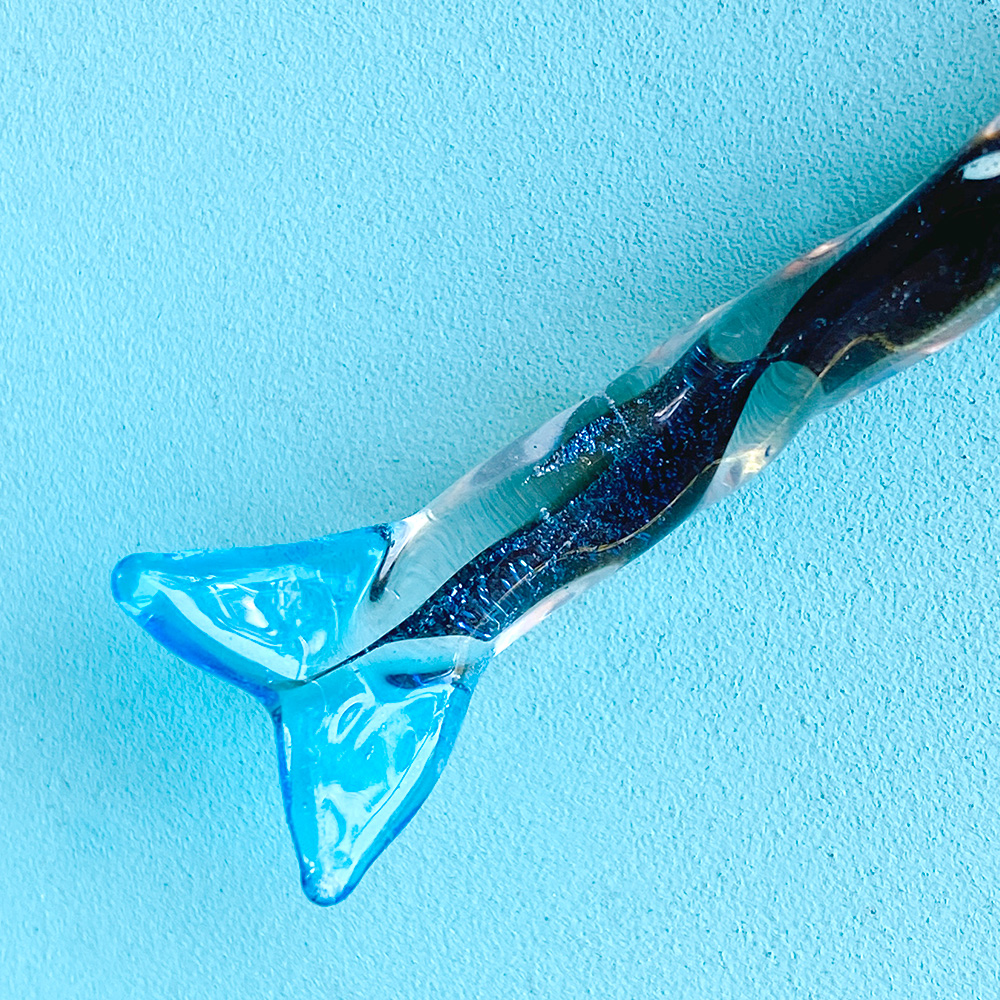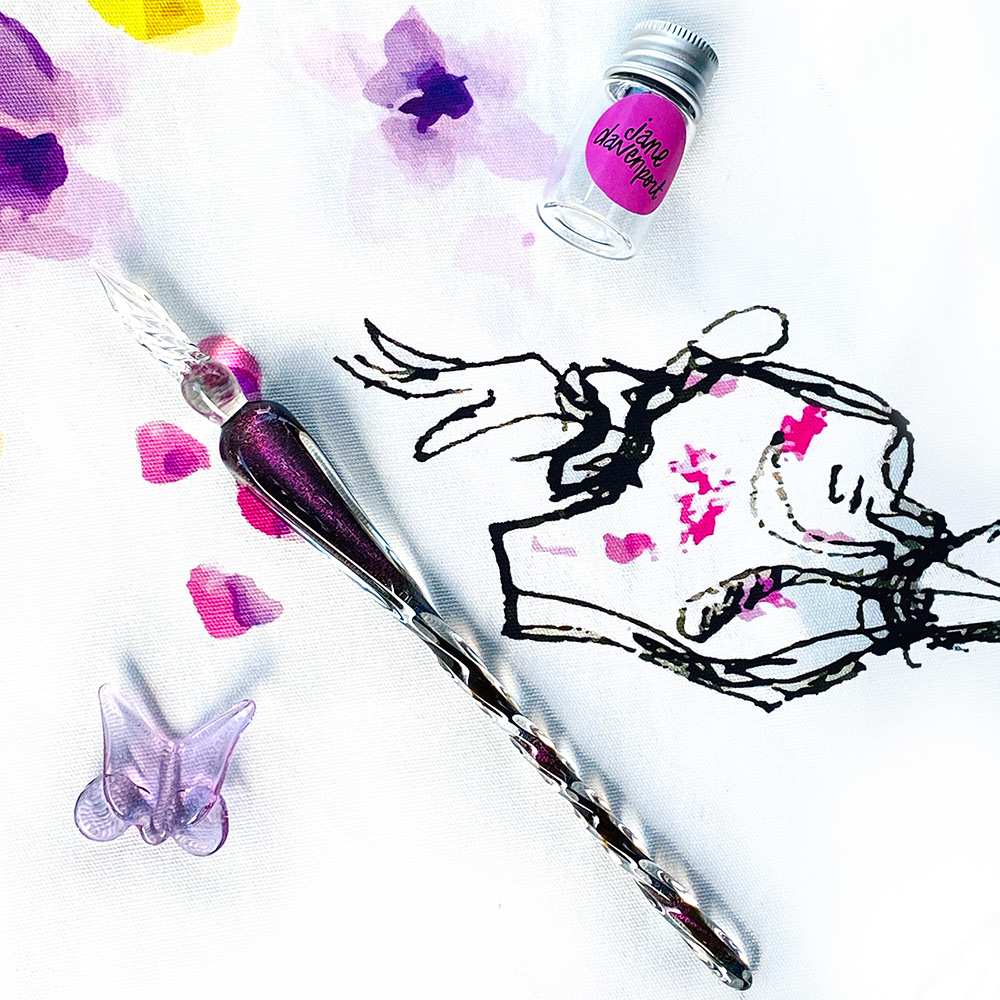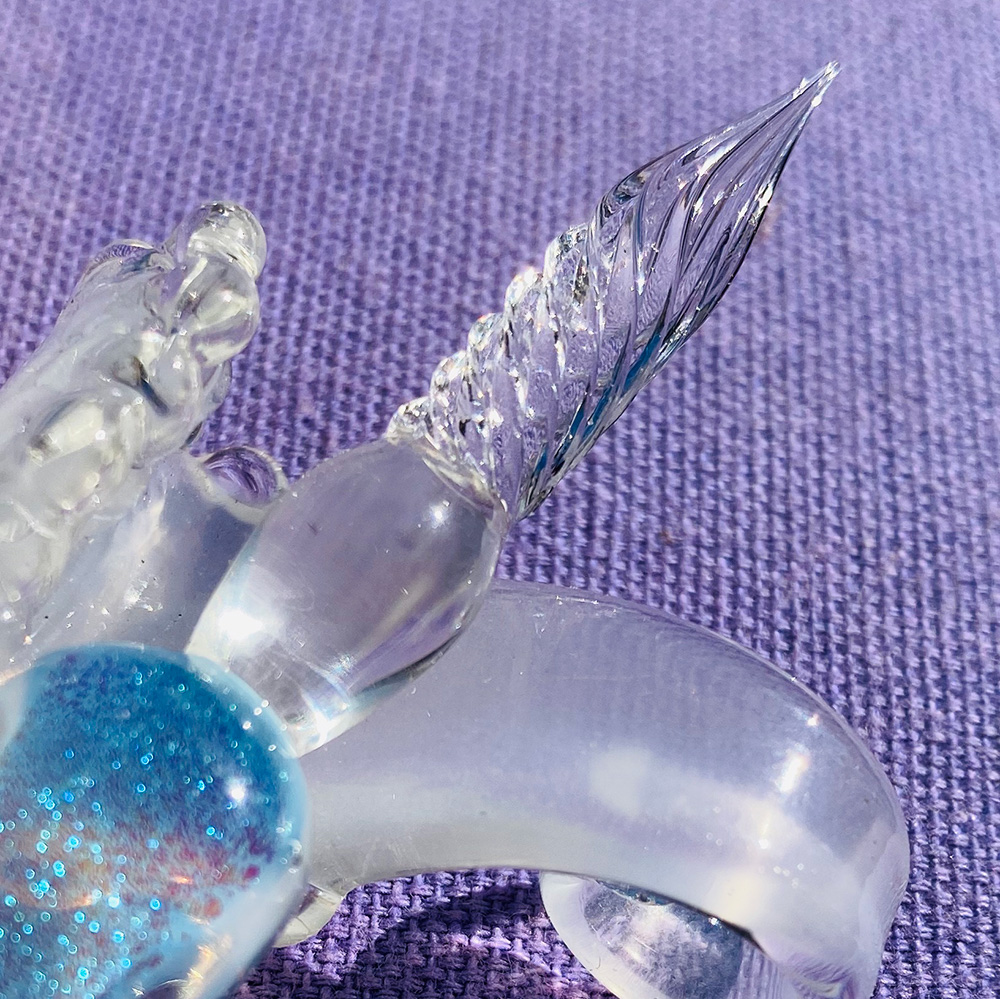 Your INKredible inks are a perfect match, but any ink will work with a dip pen. Just make sure to rinse your pen after use.
Our recommended INKredible inks are here: Original scented or New unscented.
I love using them with INKredible inks and mixing in a touch of Fairy Dust Pigment!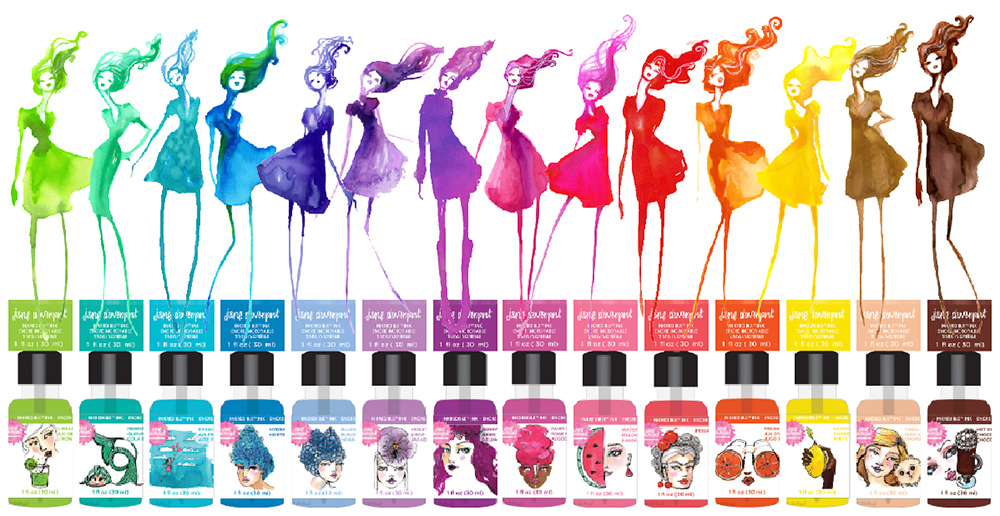 What you might like to know

| | |
| --- | --- |
| Weight | .25 kg |
| Dimensions | 20 × 6 × 4 cm |
| Colour | Mermaid Splash, Moonlit Mermaid, Rainbow Waves, Pink Butterfly |