Description
Introducing the world's thinnest eraser!
Comes in two versions and refills are available.
The rectangular: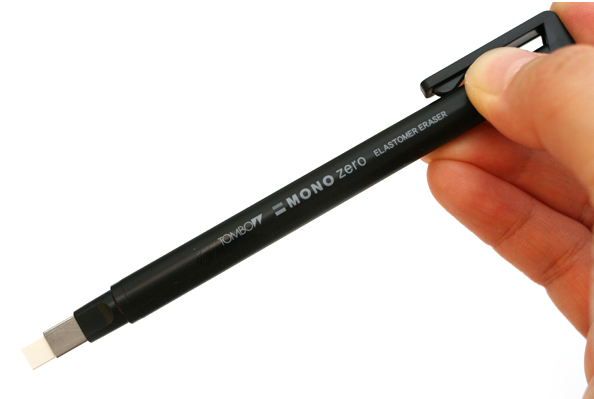 and the round: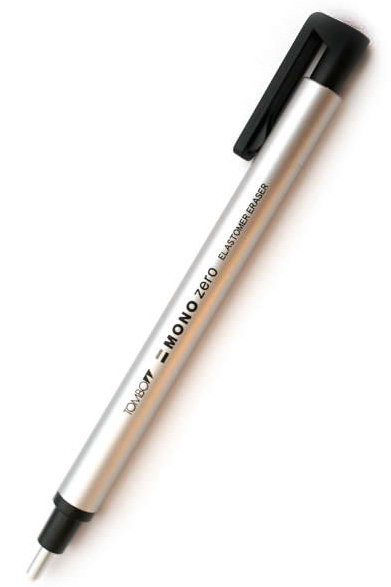 Tombow has created (according to their research) the thinnest and most agile eraser line on the market!
Tombow Mono erasers exist in a few formats, and are all lovely and soft, but these thin pen-like erasers are the pinnacle of the eraser world.
Two shapes are available, a 2.3 mm round shape and a 2.5 mm x 5 mm rectangular shape.
The eraser can be advanced forward with a push of the top. The body features a metal holder at the end to withstand hard pressure. The design of the holder facilitates precise movements and includes a clip for easy carrying. The eraser is refillable, and is the same high quality eraser that Tombow is famous for.
Perfect for artists, designers, architects and cartoonists…. anyone who likes to draw basically!
We also have the refills as a separate item! 2 are included in each packet.