Description
This Video is from my 'Draw Happy' workshop, and it shows my stencils in action!
I created my 6 x 6′ Stencil designs to help my students work through some facial proportion lessons as a teaching aid that could help decipher the landmarks of the face and really bring learning along much quicker. In particular, three-quarter turned faces and profiles cause a bit of angst for people not confident with drawing them ( I have a stencil dedicated to each of those scenarios in each of my 'Jane Girls' series).
But my stencils are also superb for straight out creative experimentation and fun! With a stencil you get to 'Audition' your ideas before you commit… It all helps keep that sense of play with your artwork. I believe the longer I can stay 'unattached' to my artwork in its formative stages, the more life it will have because I am free to take risks, try things without fear of 'ruining' anything. So I use my stencil set to get ideas generating quickly, adding complexity and layers.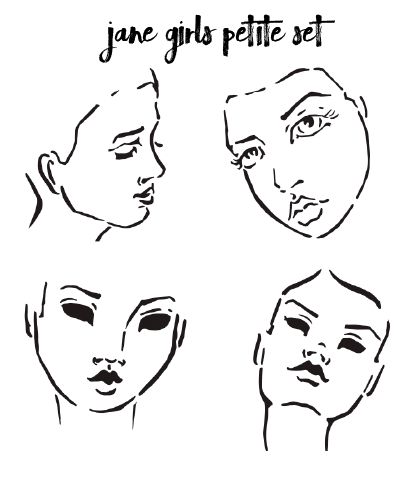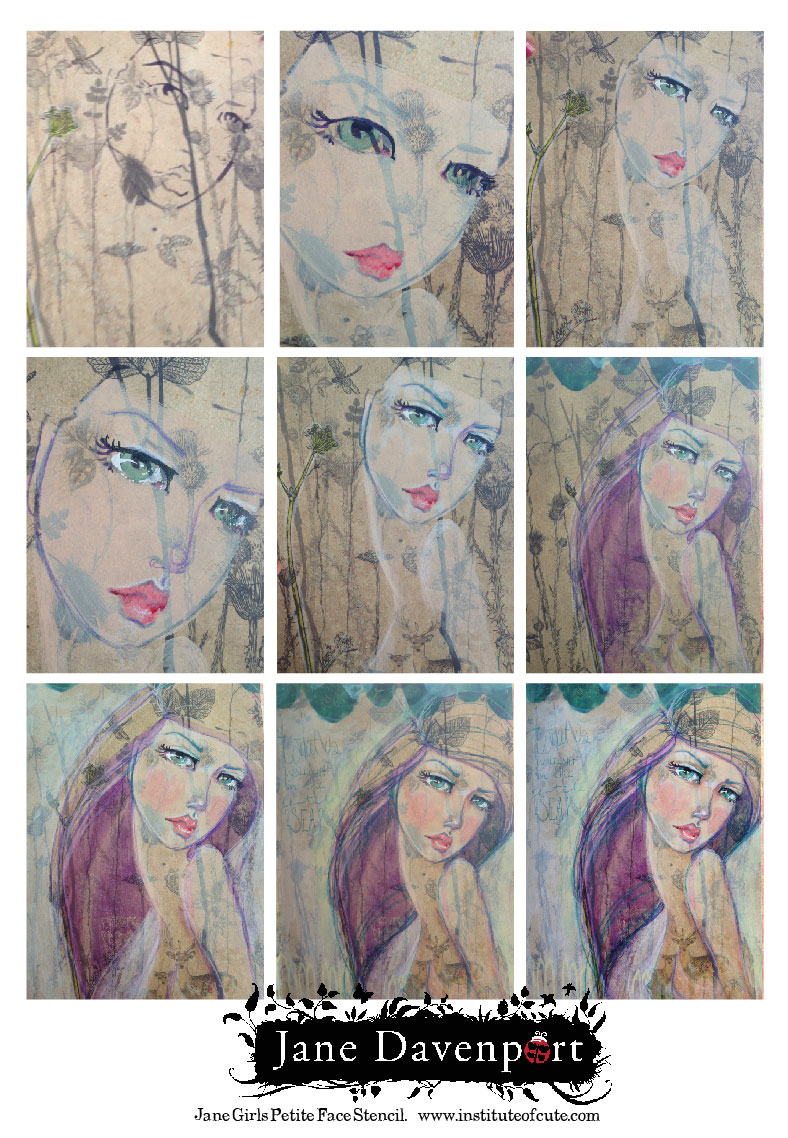 The face shapes have my trademark 'whimsically real' proportions, but they are entirely customizable. They allow the users own artistic style to shine on through and act as idea prompts. The eyes stencil is designed so it can be used to just place a 'window to the soul' randomly in an artwork, or can be flipped to form a pair of eyes and start a face.
……….