Artfully Organised Bundle | perfect storage!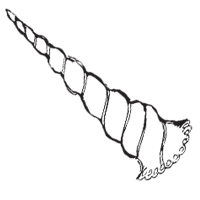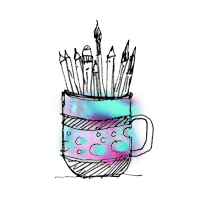 Fabulous space for all sorts of supplies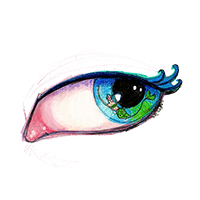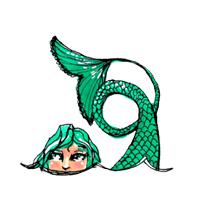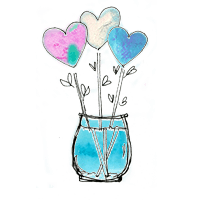 gel feet for extra stability
This bundle will get you artfully organised!
Cute Cubes set  2: 2 cubes – Large and  X small
Draw and Store trays – perfect for ink bottles and pens
Early Riser box and riser set: sized to fit the LayerCake palettes
Grand Stand ink storage: 6 levels for your sprays, inks and supplies!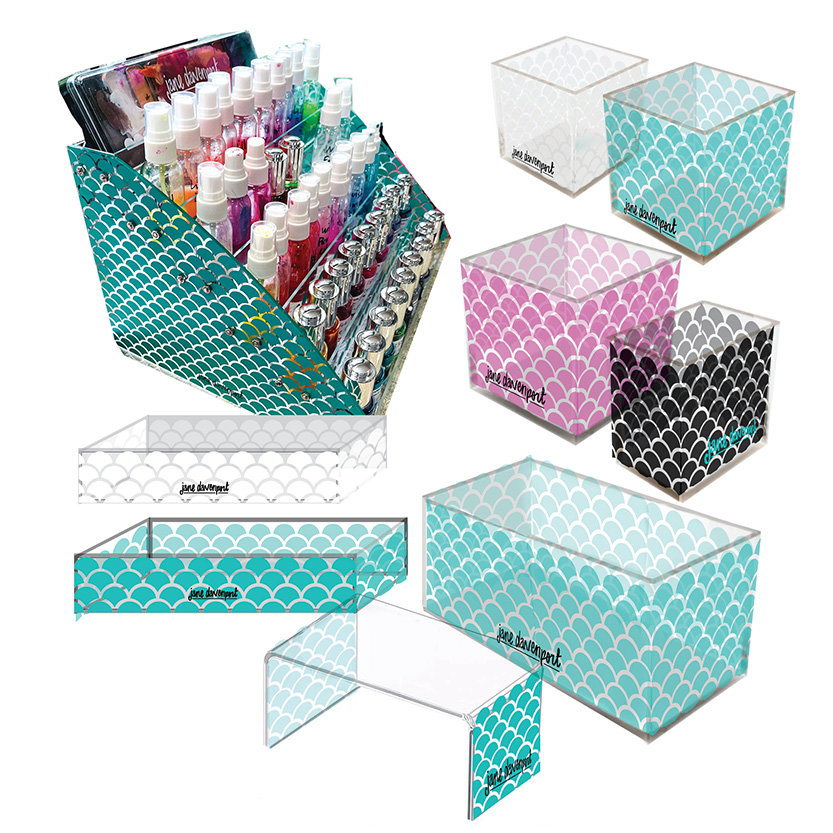 Please note that the Cute Cube set 1 is not included in this bundle as they are sold out.
❤️ The Hug Space ❤️
What a lovely feeling it is to sit in your art zone – no matter how roomy or compact- and to have your rainbow of supplies at your fingertips. I call this the Hug Space!
I find that supplies that are not snuggled around me are easily forgotten and neglected. So when I design art supplies, I always think of how they will be stored in my Hug Space so I get full use and maximum joy.
Earlier this year, I started an artful storage journey with the 'Cute Cubes', and they were met with such delight that I had to add more pieces.  So let me show you some of my Hug Space storage options!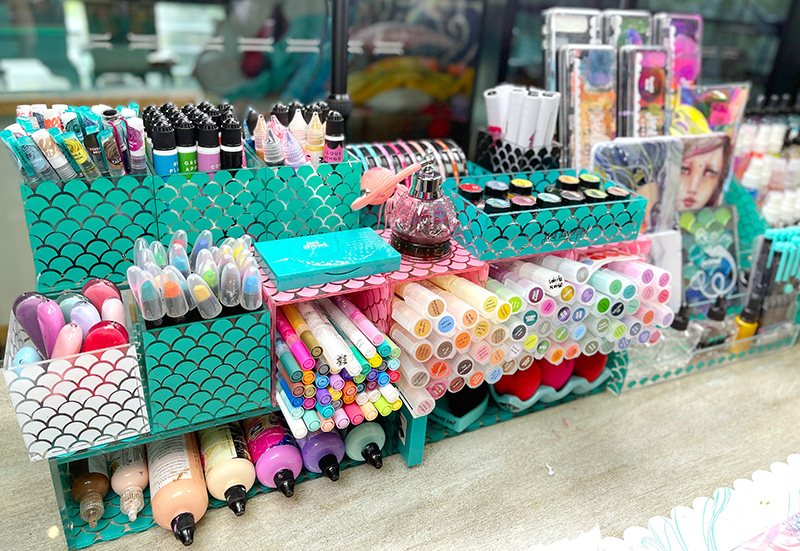 Our busy daily lives plus the events of the world make it more and more important to find a little happy place for yourself to re-gather and create.
The Grand Stand
Let's start with the most useful storage facility ever! has 6 shelves that can hold a plethora of art supplies, ready to use! I have four  GrandStands on my art table, two are stacked with inks and misters sprays ( you can fit 60 misters in each!).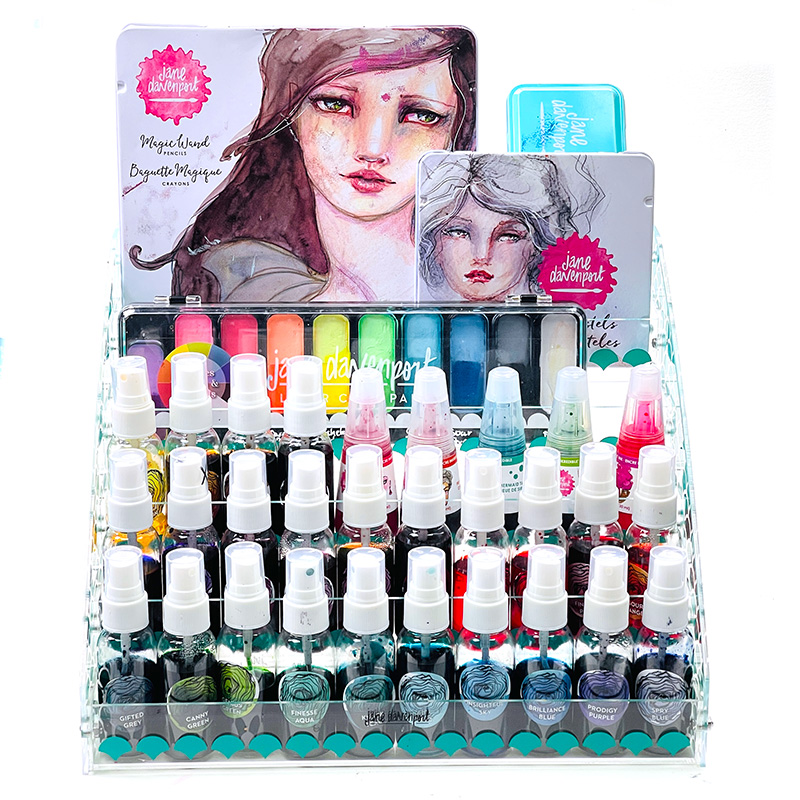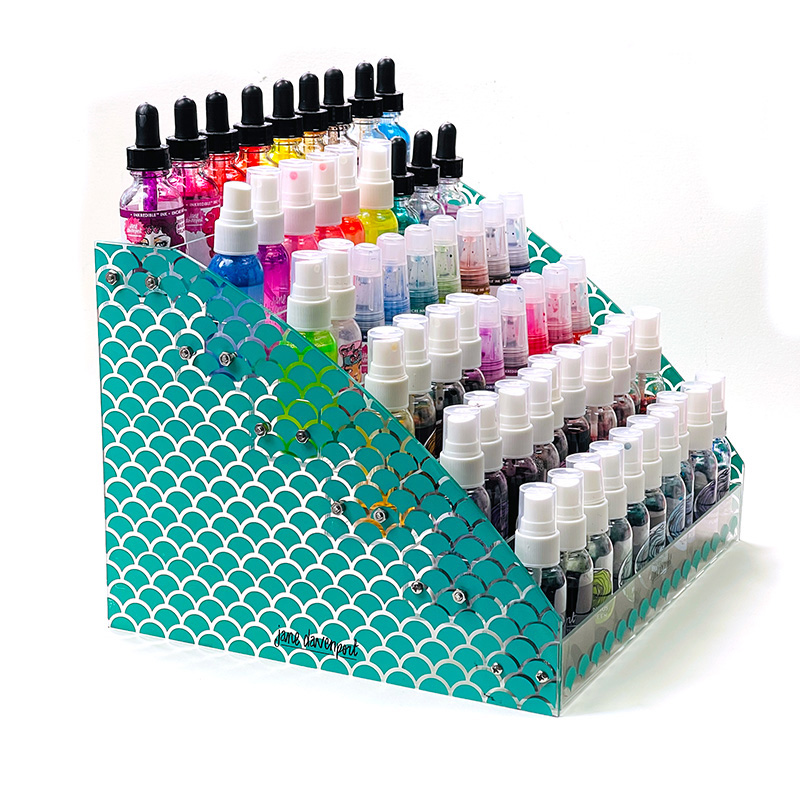 The Third and fourth Grand Stands have  Magic Wand pencils, AquaPastel watercolour Crayons, Pantastic palettes, Art time watercolours, Power Pastels, Finishing Lines pens, Book Binding kit and other essentials. These are some of my most used supplies, and it's wonderful to have them, right in front of me, ready to go and easy to put away!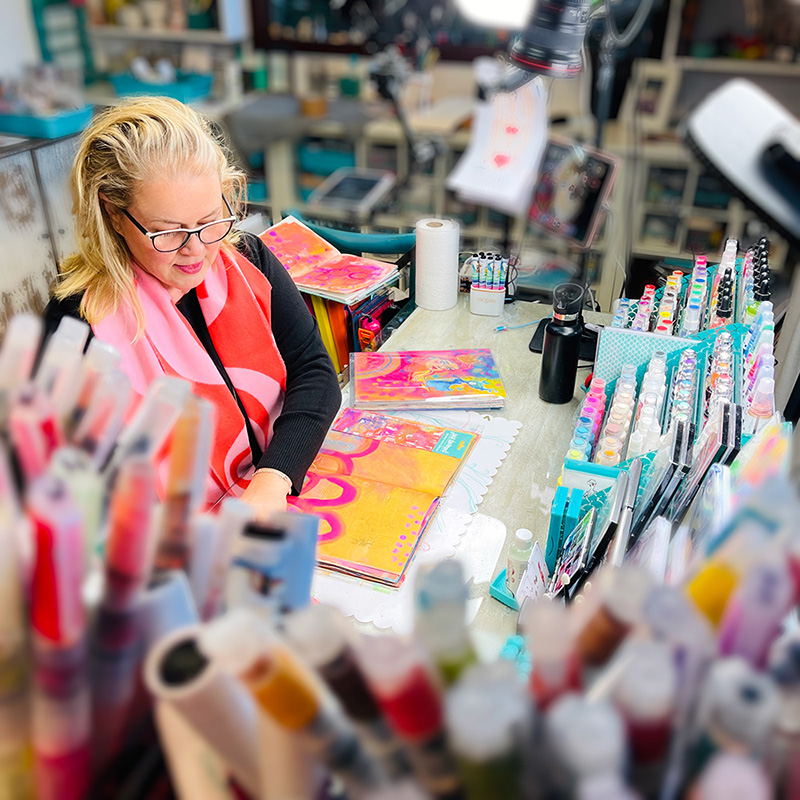 All my pens, pencils, markers and waterbrushes are at my fingertips in one great wall of delight at my side. The different sizes of Cute Cubes make it so easy to organise!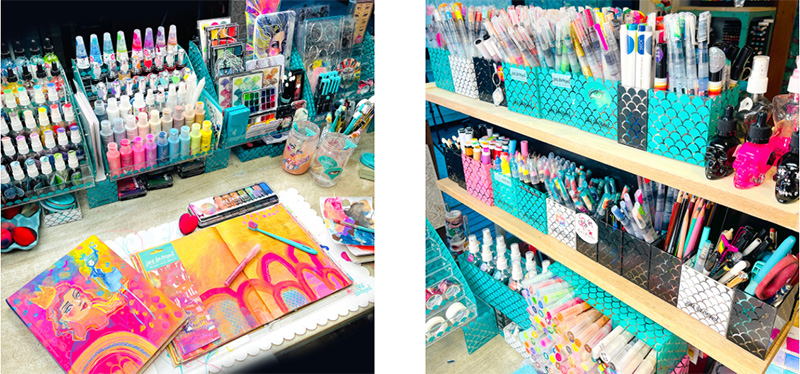 I have 3  'Grandstands' on my desk as I find these so helpful in neatly keeping my supplies in view. I have them on top of the 'Early Riser' platforms so that I can slide other supplies in the 'Draw & Store' set under there.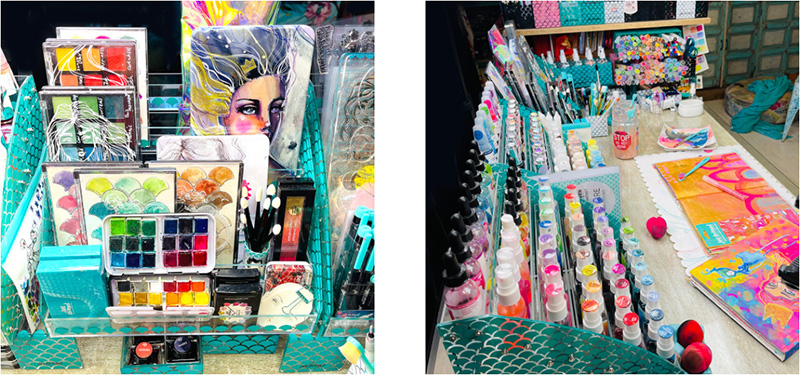 I have gaps in between the Grandstands to hold my stencils and wipes. Feeling organised brings me much appreciated ease and happiness. I created my artful storage pieces to satisfy my own needs, but also knowing that many others adore the creative spaces as much as I do!
What you might like to know
You don't need a huge space for creativity to run wild, you just need a hug space, because your arms can only stretch so far!  It's this simple distance that has to fit your most treasured, useful and beloved creative tools.
For some inspiration, this mermesmerizing art space was created by Michelle Boo using her Clear Thinking pieces and her ingenuity! Imagine walking into this space to sit and create. It's serene, inviting, a place for everything and a complete reflection of the beautiful artist who enjoys it.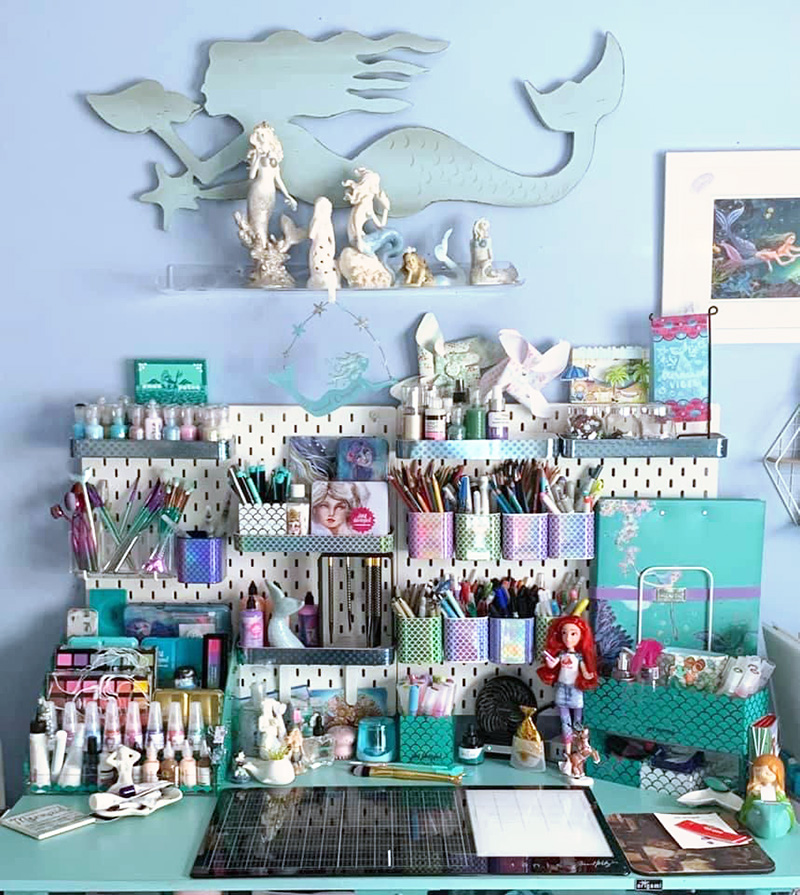 Please note: This item is one of our heavier ones, and doesn't count towards the free Shipping offer.
| | |
| --- | --- |
| Weight | .5 kg |
| Dimensions | 20 × 20 × 18 cm |