Product Description
Neptune– Synthetic squirrel short handle brushes.
Princeton's softest and thirstiest synthetic ever!
Princeton has done it again. Almost 20 years ago, Princeton gave artists a synthetic version of sable that was almost the equal of fine Kolinsky and is still the standard for performance for its rivals. When we set out to create a synthetic version of squirrel we developed a brush that may actually outperform the natural version. Neptune is our thirstiest brush ever delivering oceans of color to the sheet.
Experts in natural hair have been incredulous that this is actually synthetic.
Neptune: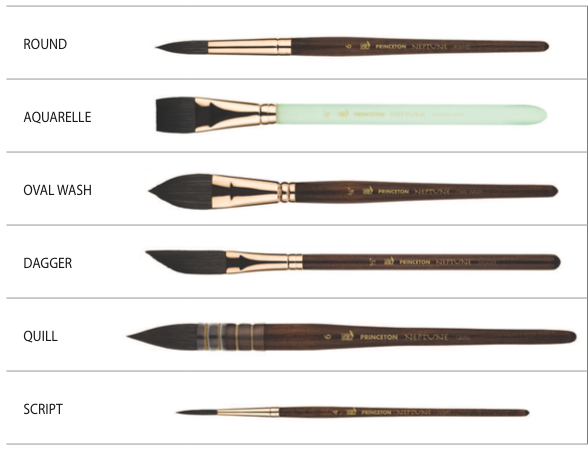 Select Range:
Princeton Select brushes go above and beyond basic brush shapes and sizes. Princeton Selects are high quality, short handled brushes that are made to last. With their robin's egg blue colored handles, these brushes will be a beautiful addition to your existing brush collection They can be used with acrylics, oils and watercolors.
From top to Bottom
Flat Wash 1/2″, 3/3″, 1″