Description
Barrister Blue is a stoichiometrically optimized ferro tannate ink similar to Lamy and Montblanc blue/black inks. These types of inks are sometimes referred to as surrogate iron gall inks because they share a similar chemical constituency but they have none of the problems associated with traditional iron gall inks.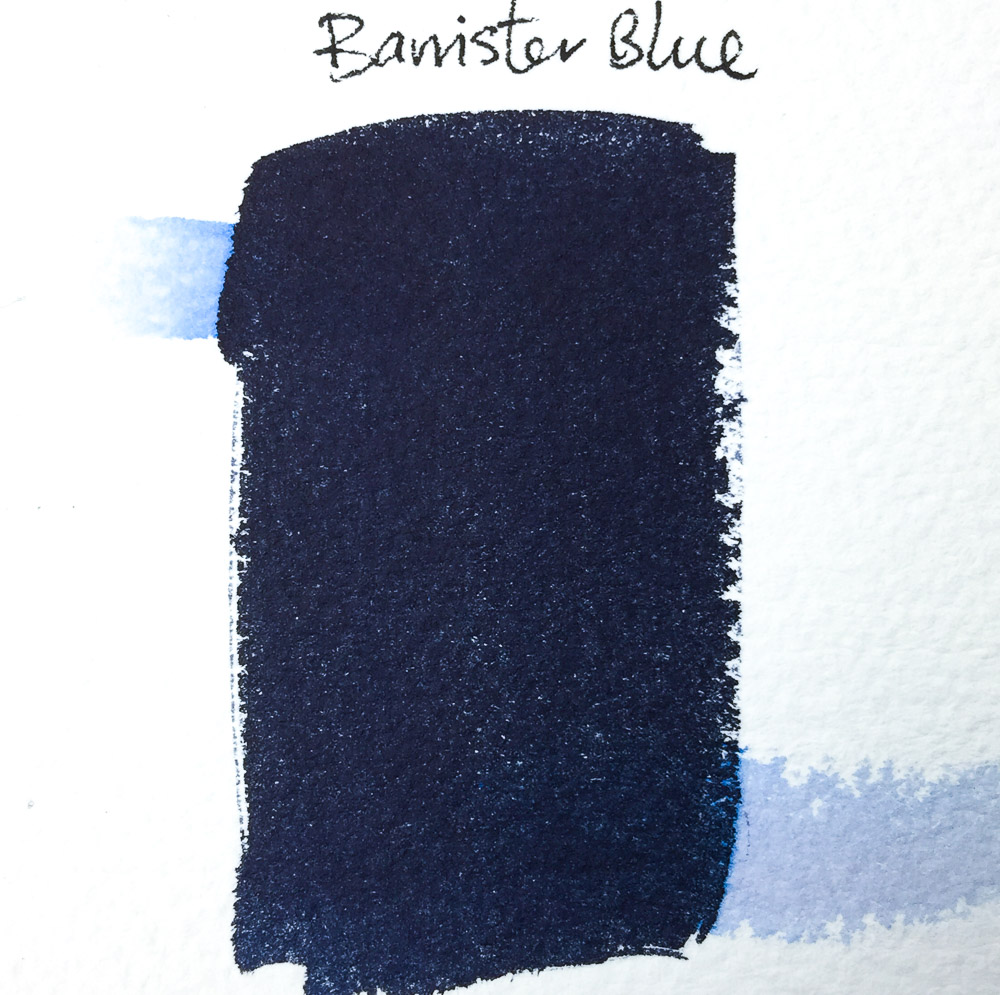 The ratio of each ingredient has been carefully optimised to ensure as far as possible that all of the chemicals used are fully consumed in the reactions that result in the ferro tannate which is the final product left on the paper after exposure to oxygen in the air. This means there is much less chance of precipitation of unused iron compounds in the bottle and consequently less chance of blockages in the pen and results in a less acidic ink than traditional iron gall inks.
Blackstone fountain pen ink is packaged in reusable Polypropylene bottles. Polypropylene is one of the toughest plastics in existence and these bottles are practically indestructible. These bottle can be re-purposed as ink carry or storage bottles and Polypropylene is completely recyclable.
Barrister Blue is the second ink in our 'Serious Ink' series joining Barrister Black.
Ink Type:  Waterproof. Permanent.
Feathering: None
Saturation: High
Shading: None
Show Through: None
Bleed Through: None
Container: Reusable polypropylene  bottle.
Quantity: 30ml
Cost per ml: 0.466 ml
Suitable for all types of fountain pen, dip pens, brushes and stylus. Ideal for writing, calligraphy, drawing, washes, painting, and airbrushing.
Caution: This ink has been designed for use in fountain pens and is perfectly safe, however due to the waterproof and permanent nature of the ink, it can be difficult to remove from pens if allowed to dry out in the pen. It may also permanently stain some types of plastic pens, particularly transparent plastic pens.
Made in Australia by Blackstone Ink.
See a review of Barrister Blue on the Fountain Pen network:  Click HERE.