Description
Phthalo Sapphire, Transparent Orange, Indian Red Deep Red, Gold Brown, Yellow Titanate and Dark Brown are 6 brand new
Limited Edition colours
now available in our Professional Water Colour range.
Inspired by deserts around the world, from the Sahara, to the Australian outback and the American southwest, the new colours are vibrant and lightfast; everything you would expect from Winsor & Newton Professional Water Colour.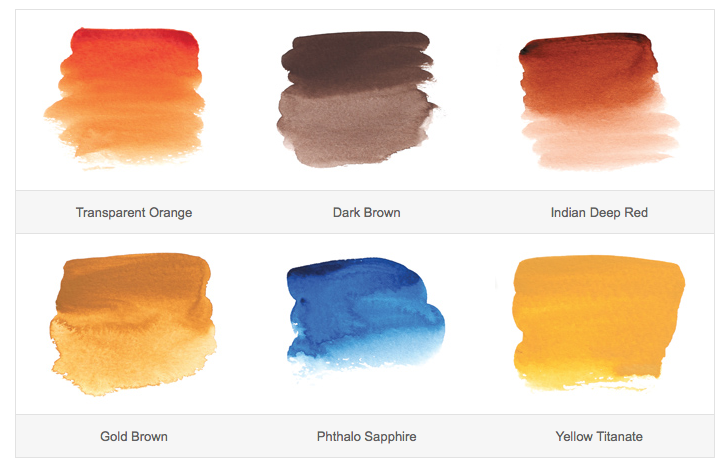 Hand-picked by artists for their rich colours. To create this collection, our chemists researched a range of new pigments, looking for the purest and brightest colours. Tested by artists around the world, our desert-inspired colours were born from their favourites.
Representing the latest in colour technology, these pigments and colours are new to Winsor & Newton and are not widely used in artist colours. Containing organic and inorganic pigments, these are the first colours to be introduced to the Professional Water Colour range since 2007. Beautiful on their own, they are also the perfect addition to your current palette.
Yellow Titanate (PBr24): Opaque, granulating and staining, permanence AA (Extremely Permanent)
Transparent Orange (PO107): Transparent, non granulating or staining, permanence A (Permanent)
Indian Red Deep (PBr25): Transparent, non granulating or staining, permanence A
Gold Brown (PBk12): Opaque, staining, non granulating, permanence AA
Dark Brown (PY164): Opaque, staining and non granulating, permanence AA
Phthalo Sapphire (PB15:6): Transparent, not granulating or staining, permanence A