I love animals and live my fantasy of being able to talk to, befriend and understand them through my art. In the new 'Whimsical & Wild' book I created a world of equals as I explored feminine spirits interacting with all manner of wild creatures.
In the workshop I will delightfully delve into creating such artwork! You will be shown and encouraged how to capture your own response to the animal kingdom, as well as whimsical women, and draw the connections between them. We will also be adding colour, volume shading and backgrounds.
I hope you join today, as this is going to be a wonderful arty party and celebration of life and art!
The Online Course starts on November 4th.
Lessons in drawing and painting whimsical girls and their animal friends will be added over 4 weeks from the start date. You will then have Lifetime access to the workshop to revisit as you need.
Join today: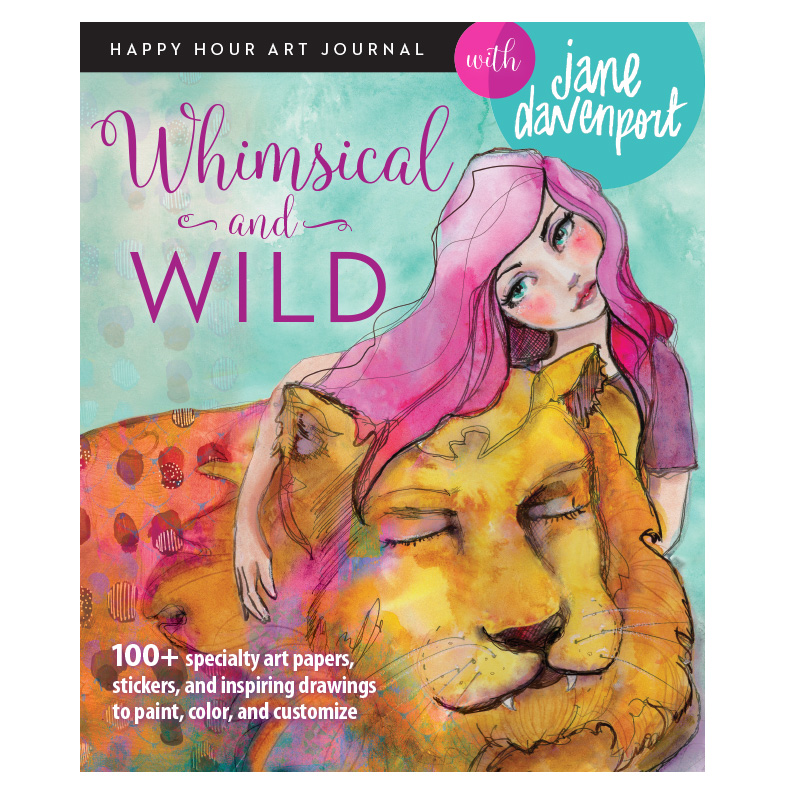 "Make more time for creativity!
In the follow-up to her popular Whimsical Girls, internationally known artist Jane Davenport once again offers her signature fanciful female figures, now accompanied by a menagerie of animal friends: cuddly koalas, noble lions, exotic birds, and more. Inspirational prompts and Jane's stunning illustrations accompany the journal pages, which are printed on a variety of fine-art papers, including coloring paper, marker paper, and watercolor paper, all perforated for easy display. Colorful collage papers and bonus stickers with even more original art and quotations round out this gorgeous package."