Oh Hello, here we go!
I adore creating art because it makes me feel happy. The reason I teach is because I want this for everyone. Whether you want to make art as a pastime or as your profession makes no difference. As long as you enjoy the process rather than being fixated on the end result, you will keep at it. Growing and glowing! I would love to help you create the art of your dreams.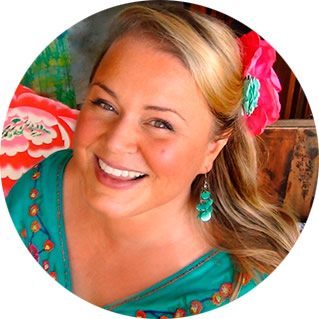 There is something really special about taking a class with Jane Davenport. It transports you to a place that you never thought you could go--- drawing faces, bodies and using your imagination to put your own twist on your drawings. I swore I couldn't draw much less a person/mermaid but here i am in the middle of Vitamin Sea drawing and painting and finding a new me, a me that can draw, paint, and loves it. There is something about Jane that will show you there is a you inside yourself you didn't even know existed!

I can not express the joy I have had taking your class. You are the first on-line class that I have taken that all I want to do is draw, draw, draw. You have held my attention through the whole course. The only thing that I want to do at this point is to take another class. I think I am going to sign up for the Beautiful Faces next! Thanks Jane, for being you.

Jane, I have now completed my third workshop with you (Supplies Me, Beautiful Faces and I Heart Drawing) and I just can't thank you enough for teaching me to draw faces and bodies. You have the most wonderful teaching techniques along with making it fun with your delightful personality. Thanks again for being my teacher and sparking a desire in me to draw and create.