Art workshops
to awaken your

Ready to be guided back to your art?
I believe that you don't have to be a naturally talented artist in order to ENJOY art.
Drawing is something that every child loves. But by the time we're about 7 we start to think that unless we're the best in the class, we should give up. Or if we do keep it up, oftentimes imposter syndrome and self-doubt holds us back from experiencing true creative freedom.
Respark your Art!
Can you relate to feeling disconnected from art and creativity yet feel a yearning inside to reconnect with it? Or a desire to supercharge your creative practice with the power of rainbowitis?
You may be surprised at how nourishing feeding your creativity is and just how easily it fits into your life! That's because your art is meant to be there.
Get started on your creative journey!
Online workshops fit in with your schedule and creative rythyms. They are convenient and incredibly cost effective. I have created a full range of art courses that harness the strengths of online learning and allow you to supercharge your skills and creative confidence.

Learn more about Jane's Workshops!

Discover which category best describes you below!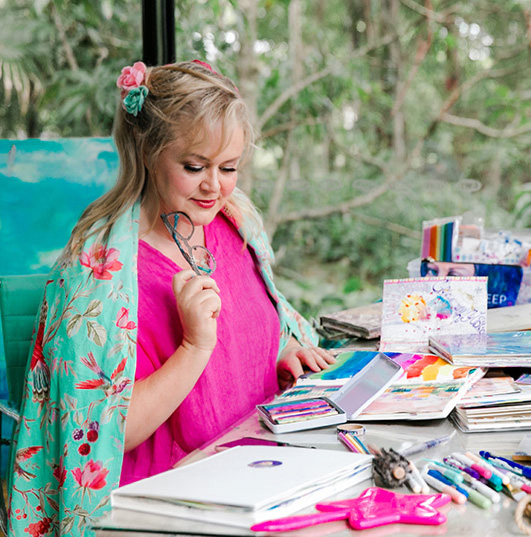 You have the urge to draw, but something's holding you back! Maybe it's fear of 'failure' or disparaging words about your art still ringing in your ears from childhood? You may not have picked up a pencil or paintbrush in years but drawing is calling to you! You feel stuck in your own self imposed creative gravity and maybe even confused by all the art supply options out there.
You're an arty person who has skills and techniques under your belt, but you feel the need for inspiration! You have lots of art supplies that sit there, untouched, making you feel guilty. You can't seem to find the time or energy to create. Sometimes you may even feel a bit creativity lost and stagnant. You want to stop randomly dabbling and start consistently creating so your own style appears.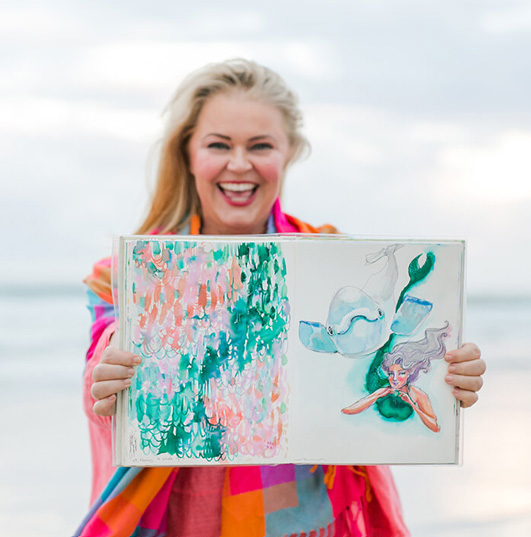 You love creating with confidence, but still don't feel like a capital A artist. You know the power of art workshops and want to deepen your skills ever further. You've progressed through the beginner and intermediate workshops and are ready to draw more complex figures from your imagination. You are developing your own style and want to keep moving along your creative path.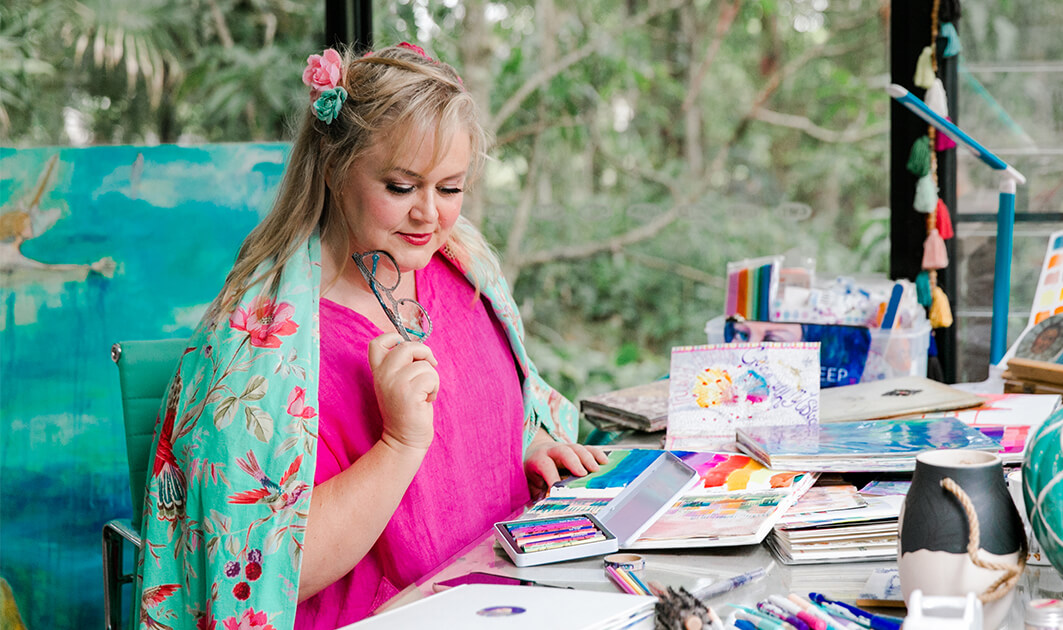 Help me find my
creative feet
Does this sound like you?
Something in your soul longs to create, but up until now, you haven't let yourself. It might have been years since you tried to draw anything other than doodling mindlessly while you were on the phone. Your intuition is telling you you'd love to create if only you could just take the plunge and get started… But you keep procrastinating. Maybe it's the little voice in the back of your head telling you a story about how you can't draw or you aren't creative enough. Well, let's rewrite that story! You dream of diving into your own world of colours and letting your soul speak. You want to use your art supplies with confidence and go into any art store knowing what you need to create the look you're after.
The perfect workshops for you are: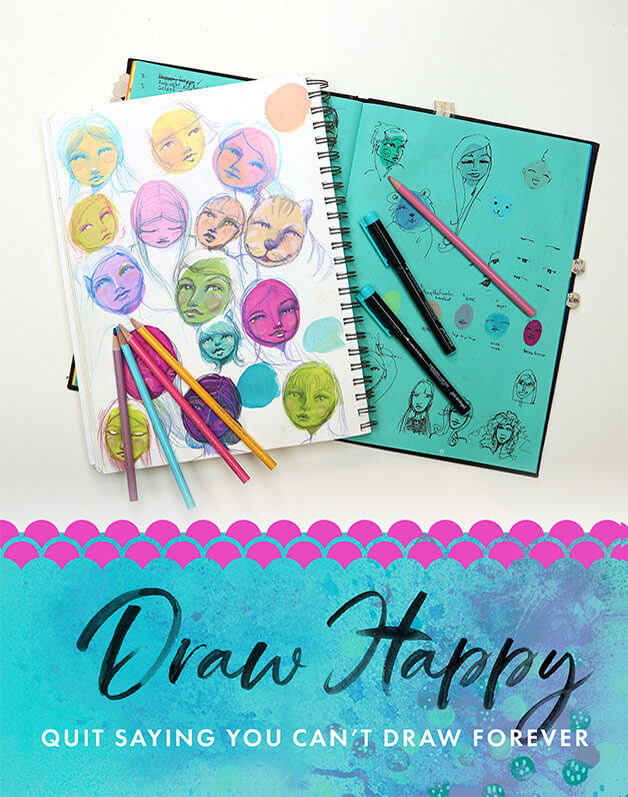 Do you say "I can't Draw"?
Draw Happy is a gentle place to invite creativity back into your life. This is a mini-workshop with five impactful lessons. Think of it as a Creativity Pill that will send you off on an intense but fast moving adventure!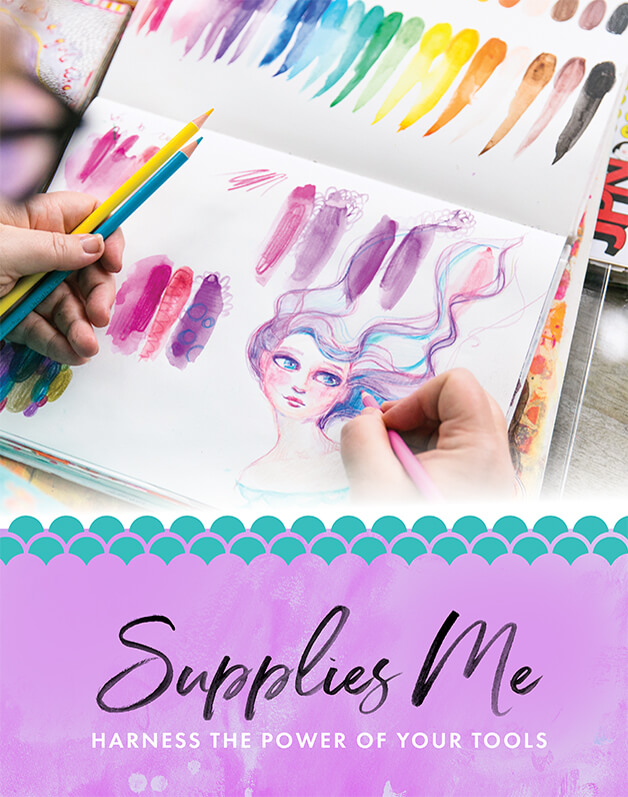 LOVE art supplies? You are in good company…
Supplies Me shows you just how awesome your art supplies really are. Lots of drawing skills and mixed media goodness abound, from the basics of drawing a whimsical face and figure drawing.
I'm ready to respark
my inspiration
Does this sound like you?
You're an arty person who has been taught some skills and techniques at this stage. You're not afraid to get started, but your art life feels stagnant. You've lost a bit of the inspiration you once felt. You dream about growing as an artist, but it seems like no matter how much time you spend on your art you're not progressing the way you desire. Instead, you feel like you're in mixed media wilderness…blindly going from Youtube clip to clip without achieving much. You can't always create what you envisage which can be frustrating! You dream about becoming a better and happier artist. You want to feel creatively inspired. To feel like your creative cup is full. You want to proudly say that you are an Artist, you can draw and you are creative.
The perfect workshops for you are: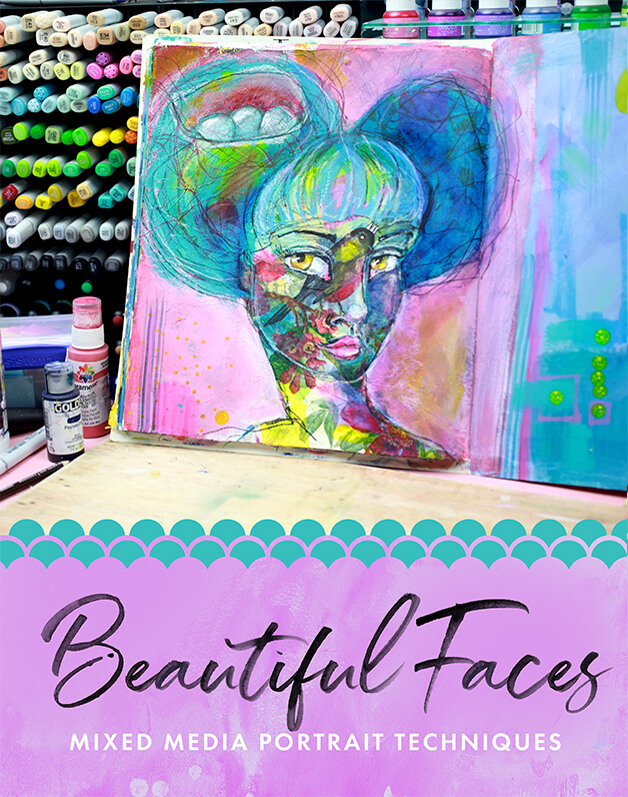 Can you draw a face as well as you would like?
"Drawing and Painting Beautiful Faces' is an inspiring, mixed media workbook on how to create enchanting, fashion illustration–style portraits. This Online Workshop brings the book to life!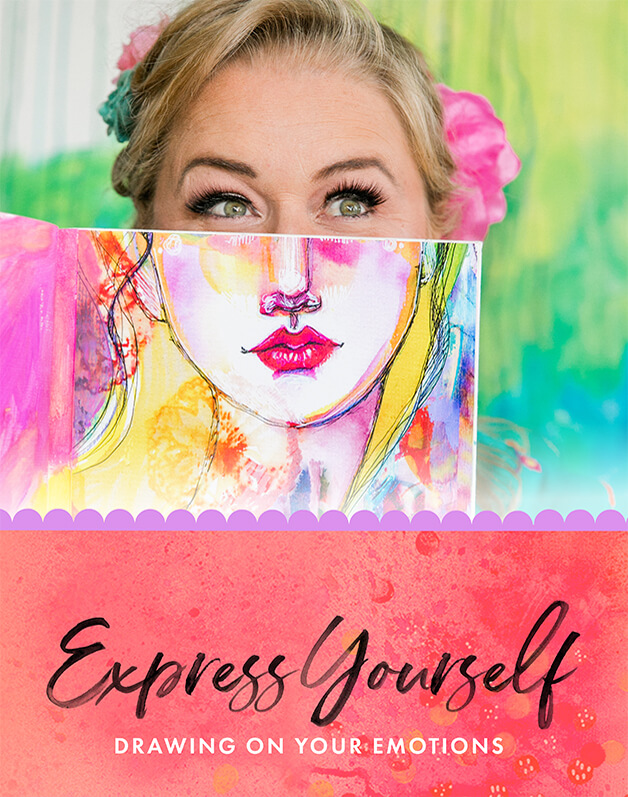 Want to create more expression in your artwork?
Express Yourself is an in-depth online Workshop that explores how to successfully convey a whole range of human emotion into your mixed media portraits. In this class I show my secrets for creating beautiful and expressive faces, full of feeling!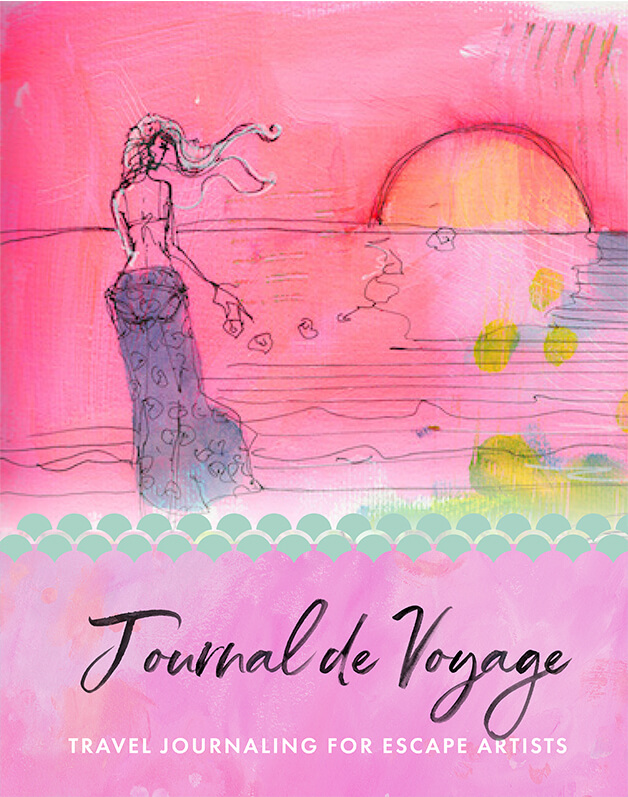 The Art of travel!
Whether you are traveling across the room or around the world, documenting your journey allows you to bring your creativity with you!Transit time becomes precious. Senses heighten. You notice more.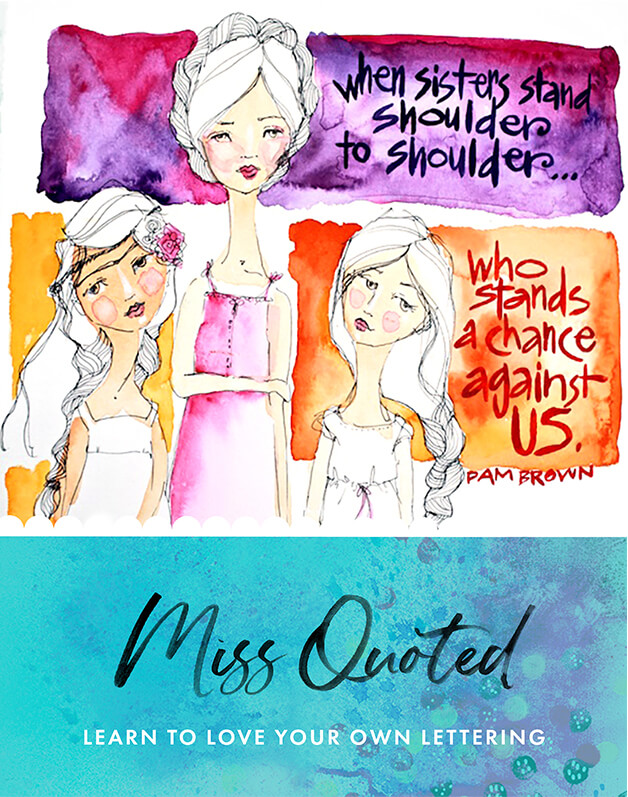 Want to learn to love your lettering?
Best Selling authors Joanne Sharpe and Jane Davenport have teamed up to create a rollicking and cheeky workshop full of techniques and ideas to enliven your expressive art journaling!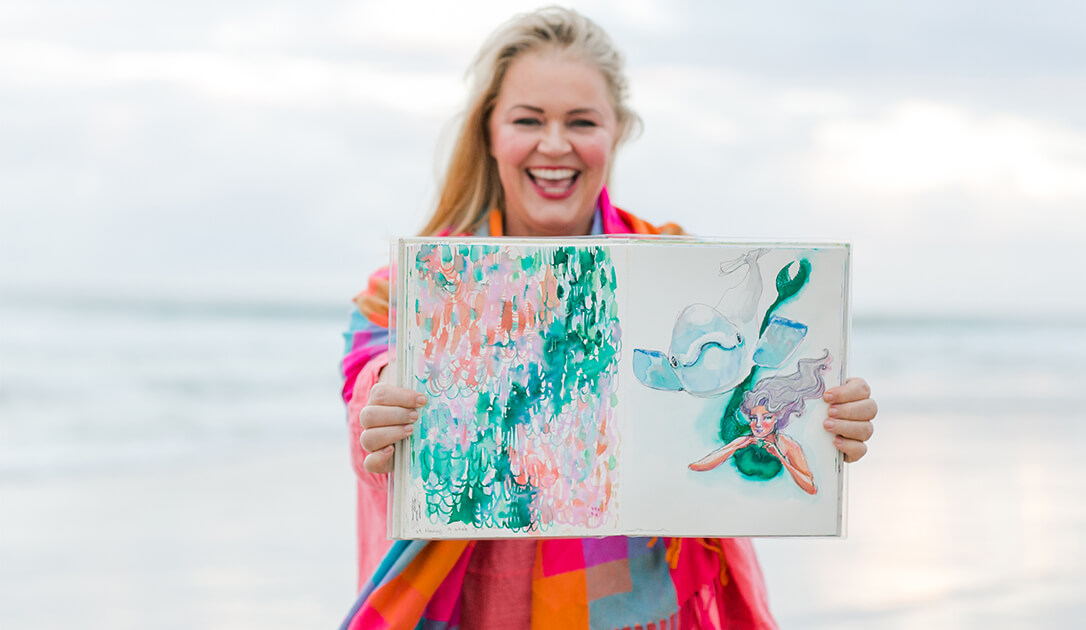 I want to feel like an
Artist with a capital A
Does this sound like you?
You want to fast-track your artistic ability. You know you LOVE creating art and are totally hooked, but you're still not feeling like a proper, legitimate artist deep down inside. You may relate to feeling like you've failed because your work still reflects your teacher more so than your own style. You want to develop your own unique style that you can call your own now. You've loved the classes you've taken so far, but you have the urge to create fictional characters from your imagination. You don't just want any old art supplies anymore. You want your dream collection!
The perfect workshops for you are: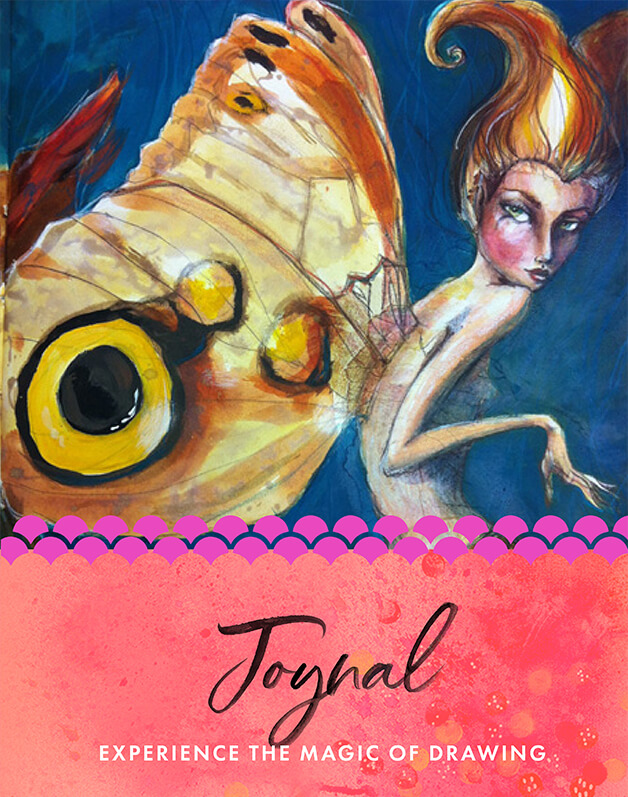 Do you love drawing from your imagination?
JOYnal will take your creative skills forward in a dramatic leap into the realms of fairyland. Our subjects are fairytale heroines, mysterious fey creatures, cute garden fairies and their cohorts, mermaids, pixies, elves and unicorns.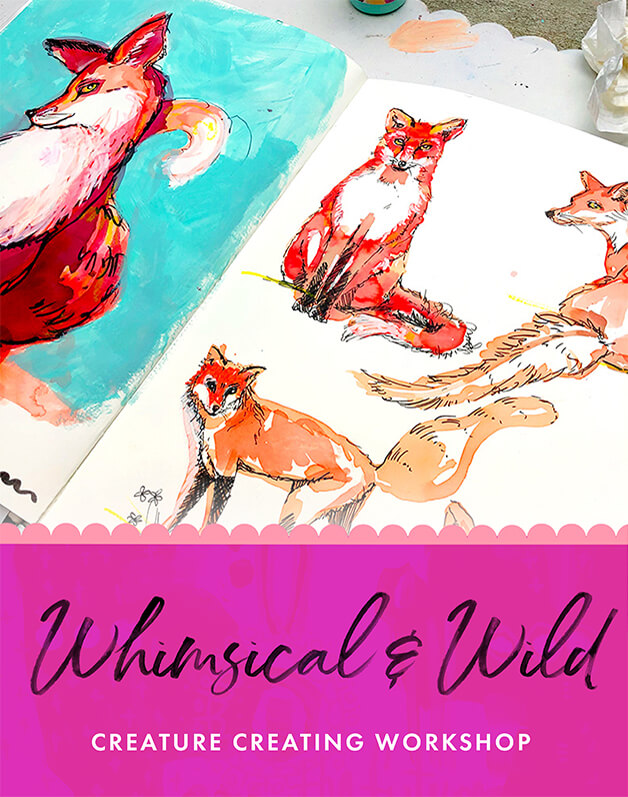 Want to add more LIFE to your art?
In the 'Whimsical & Wild' book I created a world of equals as I explored feminine spirits interacting with all manner of wild creatures. In this workshop I want to show you how I did it, and how you can draw the girls and creatures of your dreams too!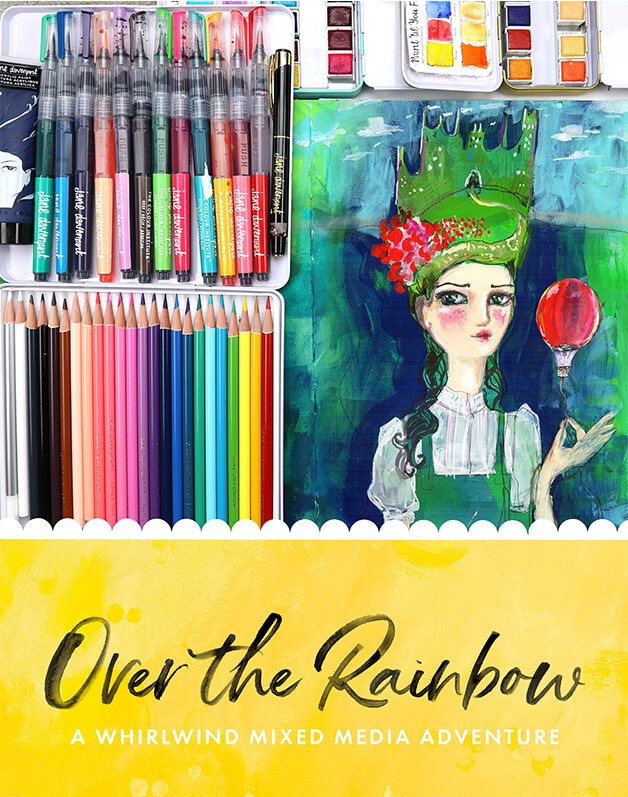 Where happy little bluebirds fly (and turquoise and magenta and lilac ones too!).
Want to leap into the creative storm with wicked witches and the occasional flying house to land in Mixed-Media-Munchkin Land with me?! Creating beautiful faces and figures in a non-stop whimsical adventure somewhere over the rainbow!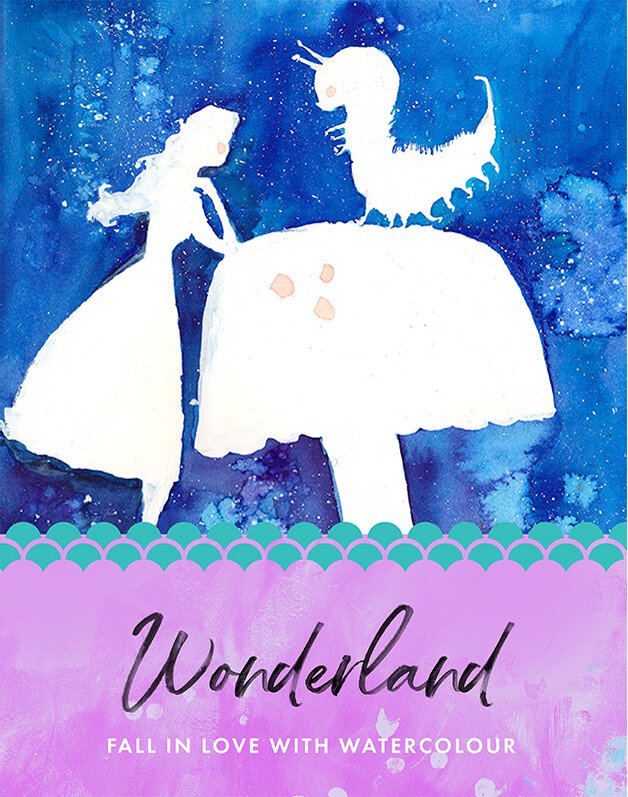 Always wanted to explore watercolours but not sure where to start?
Jane loves to mix her favourite things together to create something new! In 'Wonderland' she takes the Alice universe and swishes it up with lashings of watercolour and lessons and techniques!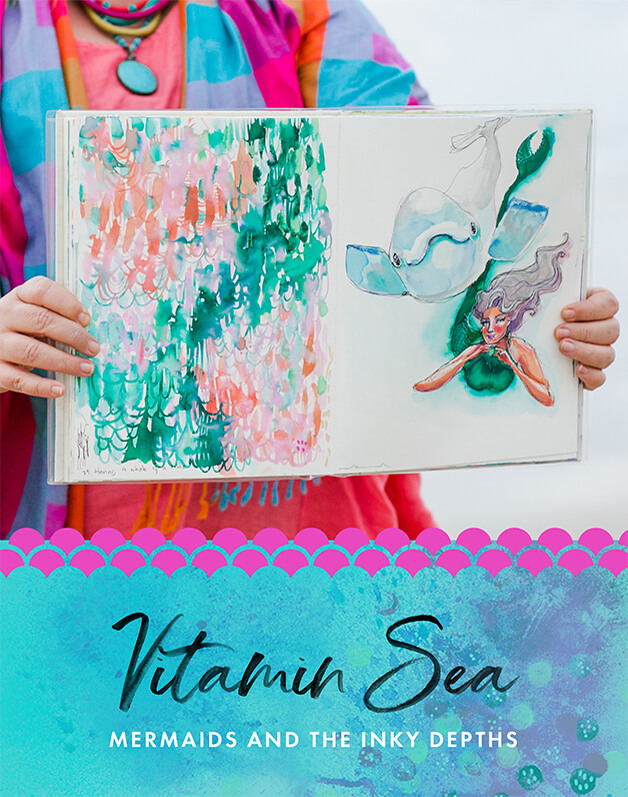 Mermaids and watercolour sound like you? Seas the day!
Dive into watercolour with mermaids and Jane as your FINstructor.I want you to be endlessly inspired to create your own expressive, meaningful art! I like to think of Watercolours as a collaboration where you each suggest ideas and then run with it.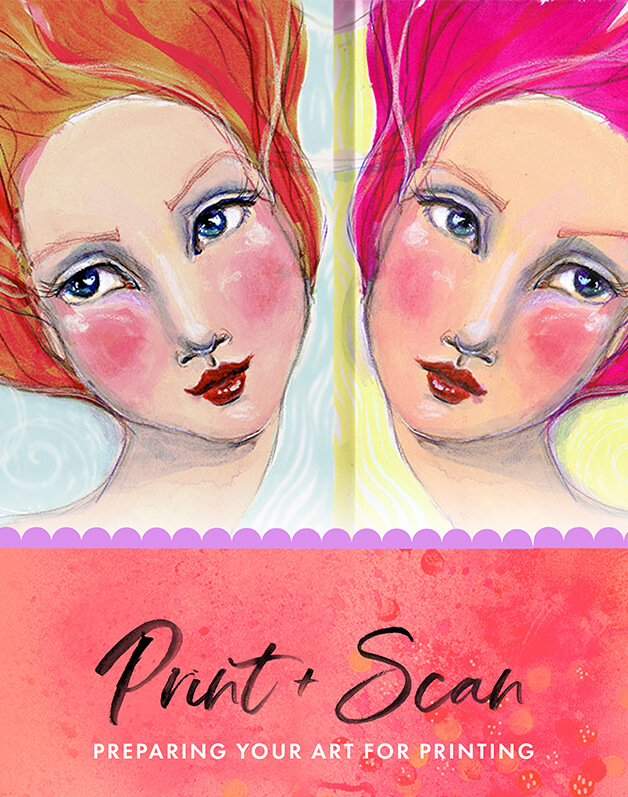 Ready to share your artwork with a bigger audience?
Making art is fun and deeply rewarding . Have you dreamed of getting your artwork out of the journal and Off the canvas and out into the world on walls, in hands and into hearts? It's easily do-able and in Print & Scan I show you how!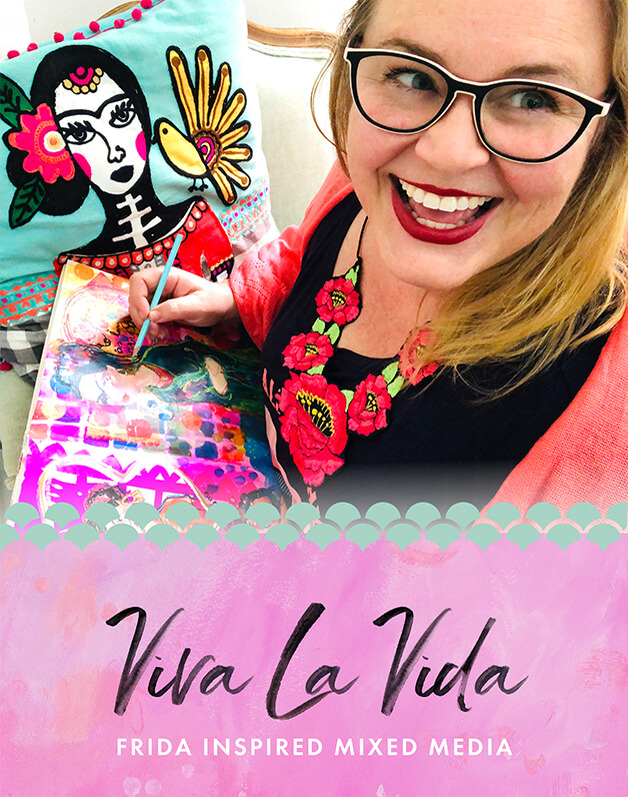 Celebrate an icon, celebrate your art!
In this workshop we take inspiration from the life of Frida Kahlo. Using her iconic image I show you my secrets to mixing a beautiful variety of skin tones and drawing a wide mix of faces with varying proportions and placements. Let's expand conventional beauty.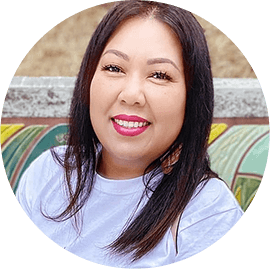 Before Jane
Before chancing upon JD, my art was very stagnant. My interest waned during middle & high school even though I was in art classes. When I was in college, I wanted to get back into art, but didn't know how.
After Jane
Discovering JD really helped spark my creativity again! I found JD art to be very inspiring and not like anything I've seen before when it comes to art and tutorials. It was just what I needed to get back into art after years of producing stuff I didn't really feel proud of.
Krystal, USA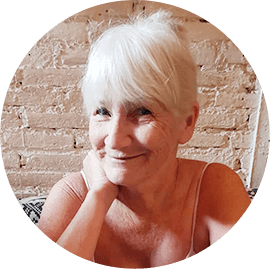 Before Jane
I had a breakdown I never thought I would recover from after being bullied working as a Nurse and my marriage falling apart…betrayal kills your soul..BUT I have recovered.
After Jane
I just love Jane's love & enthusiasm for her Art & life..she makes me laugh, cry, sigh & jump for joy. Instilling the love of Art in my Grandson through her videos has made my heart so very happy…I makes cards and give to friends .. all because I get the confidence from just watching & listening to Jane….
Pattie, Australia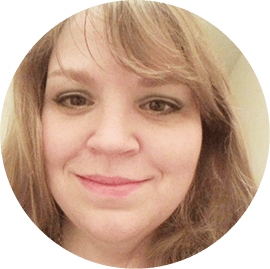 Before Jane
Before I discovered Jane I was living my life like Dorothy at the beginning of The Wizard Of Oz, black and white and lacking color. I wasn't particularly happy.
After Jane
In the few short years since then I have purchased nearly all of Jane's art supplies and taken many of her online workshops. Not only can I draw faces, I can draw full bodies. I especially love to draw mermaids! Now my life is filled with color and joy and lots of art!
Samantha, USA