Carefree and
Flowing Figures
The online workshop for my #1 Bestselling book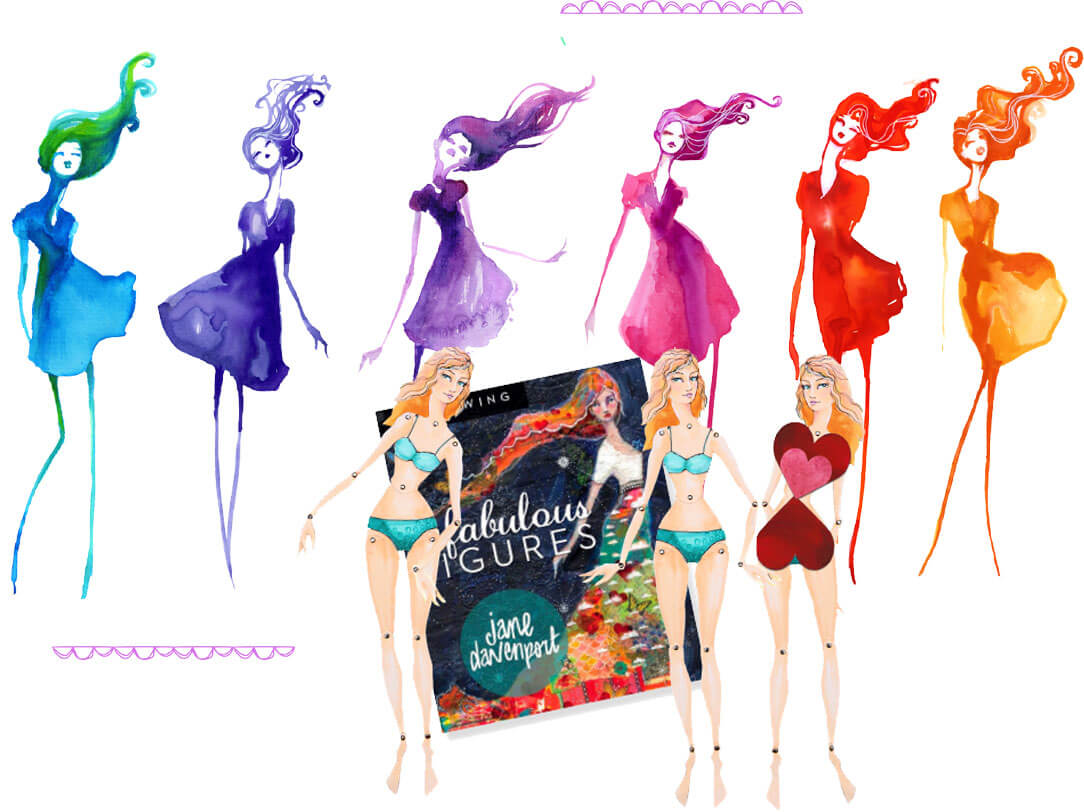 Ready to go from thinking "I can't draw a stick figure" to producing gorgeous, well-proportioned illustrations?
My first job was as a Fashion Illustrator, and over the years I devised my own methods for drawing beautiful, in-proportion figures. We start with the concepts in my book 'Fabulous Figures' and then develop them further!
The workshop includes my signature "Heartlines" method which uses hearts to help you construct your figures! When you realise how much easier this is to draw fabulous figures you will be writing me a little love letter!!
You'll learn how to create different proportions such as whimsical proportions, children, juicy or bigger figures, fashion figures and more! This way you'll be able to widen your skillset and draw more people!

Learn more about the
workshop
You'll get instant access!


With over 30 videos in the workshop, each lesson has a multitude of emotions to explore!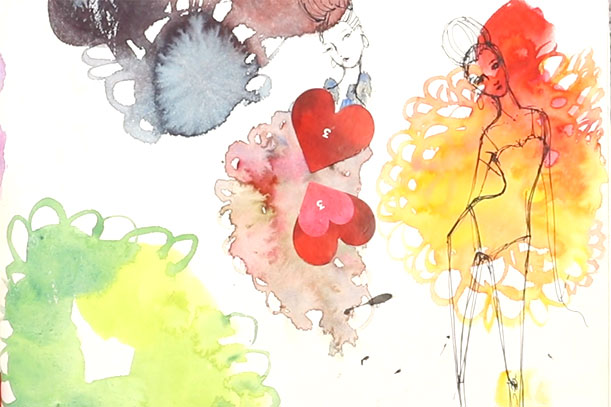 My fun and easy body drawing method. Heart Line really work, but they are training wheels.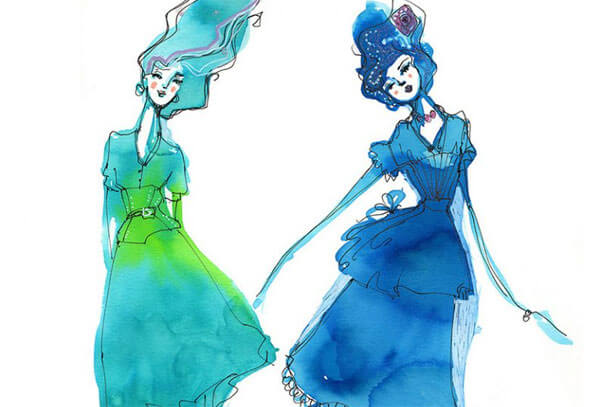 A fun watercolour technique to practice what we have learned about proportions so far.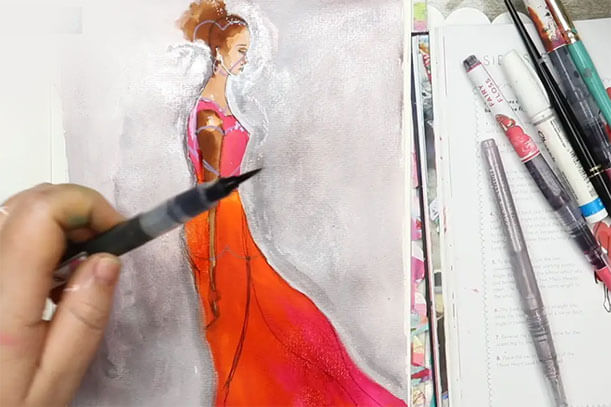 In this lesson I show you the basic technique from Fabulous Figures on drawing the side facing figure.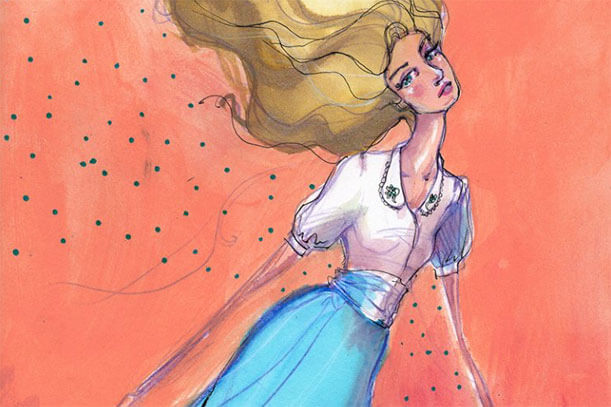 Let's really lean into some dynamic poses!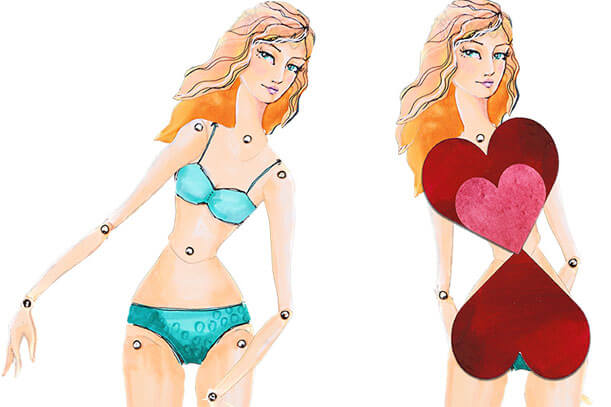 In this lesson you are going to create a paper doll using Heart Lines! You can use the moveable doll to give you ideas for poses.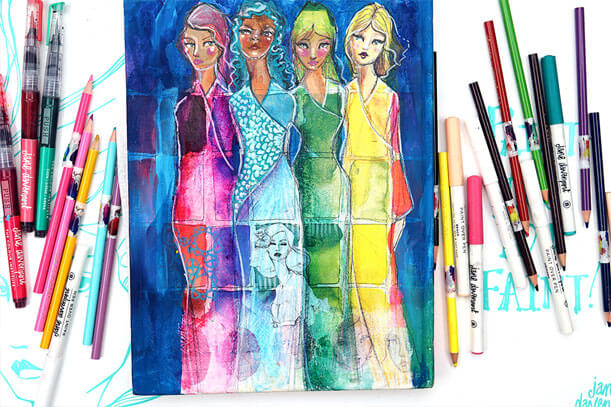 Lets draw a bunch of figures together – the more the merrier!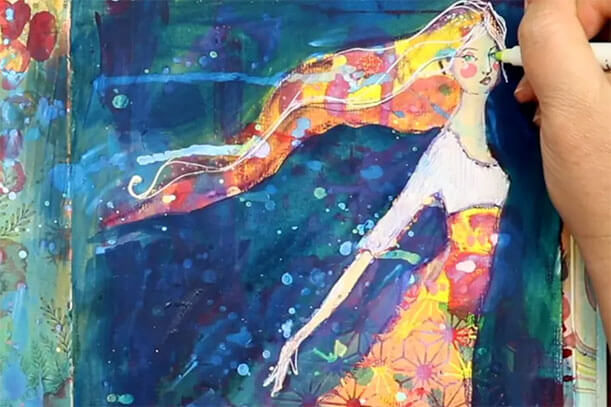 Dresses with bright backgrounds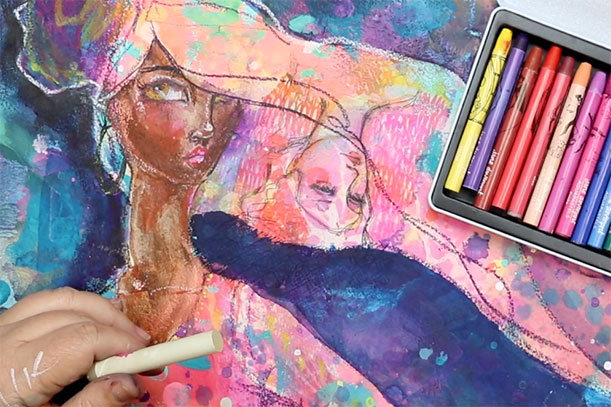 Drawing long and flowing locks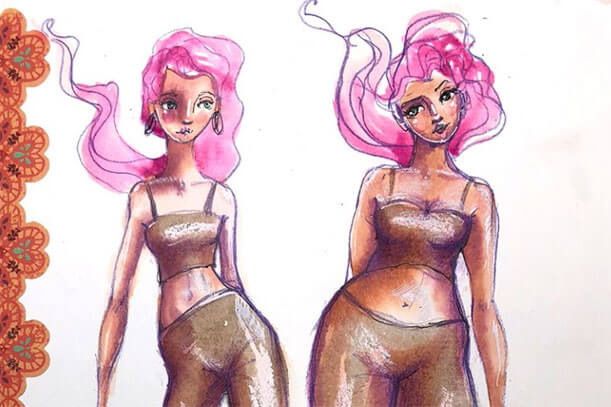 To add volume to our figures, we need to add highlights and shade. In the videos we are going to use Heart Lines to construct a dynamic pose for a Fashionised figure and a Juicy figure.
You'll get instant access!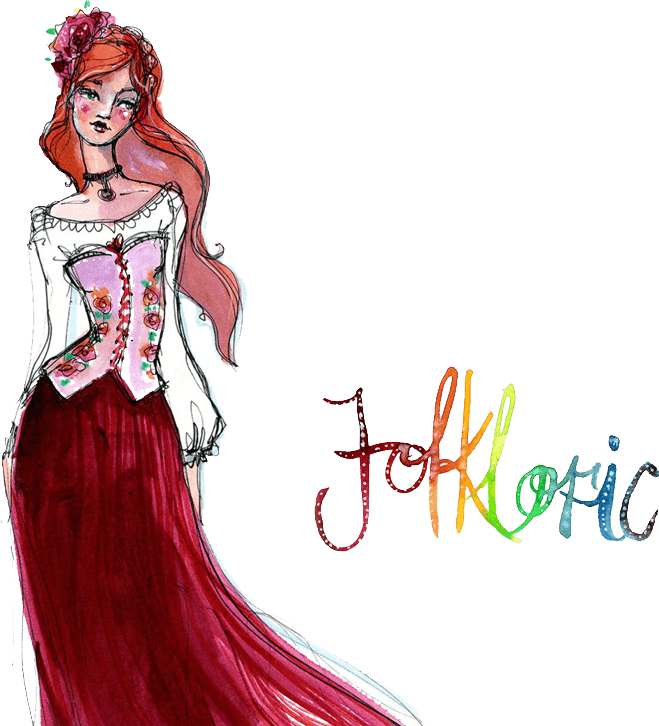 I think as my style of girls as 'Folkloric' and this workshop draws on the rich and various vein in which we can celebrate color, movement, costume and glorious life! Folkloric traditions exists across all cultures around the world and Folklore treasures tradition and the heartbeat of people. Modern life has pushed it to one side and as artists, we are the poorer for that because it is full of nourishing inspiration.
In 'Fabulous Figures' we embrace folkloric elements to enrich our art and creativity!
This is an intermediate level class designed for people who are already comfortable drawing. If you have done my Supplies Me Workhop, this is the next step …you are ready for Fabulous Figures!
Who is it not suited for?
If you're just getting started with your art, either the Draw Happy workshop or Supplies Me workshop would be a great starting place. If you want to draw realistic figures from life, this workshop may not be for you, however it's perfect if you want to draw expressive figures from your imagination!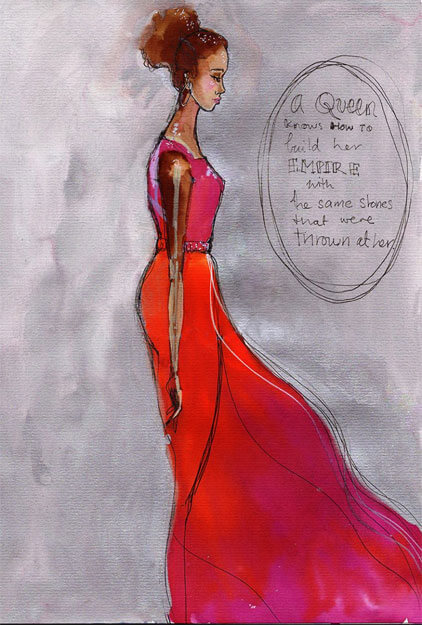 How the Workshop is Delivered

Pause, rewind and review each lesson as often as you like.
Private Community to meet with other artists!
Log into a private area of the JD website to access your workshop!
I have created this class so you can take all the time you need and let the magic happen!
All sessions for the Self-guided study classes are up when you arrive. This means there's no waiting for projects to be posted and you can take the course at whatever pace works for you.
You can revisit, rewatch, recharge and remind yourself of all the art supplies, all the drawing lessons, all the mixed media inspiration whenever you want.
You need never feel embarrassed about not 'clicking' with a new skill straightaway. It's a terrible feeling when you feel left behind, or that you dont 'get it' and everyone else does in a learning situation! But you will NEVER feel that way in my classroom because you can pause and rewind, and ask questions.
Full instructions are on the site if this is your first online class experience. You are in safe hands!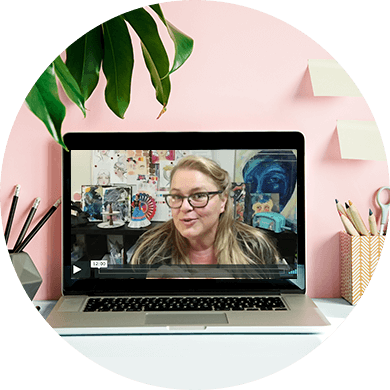 The classes are video based and typically between 7 and 20 minutes long each. Intense creative nuggets! I talk you through each of the art supplies, what they do and show you how to use them through a variety of drawing projects and exercises.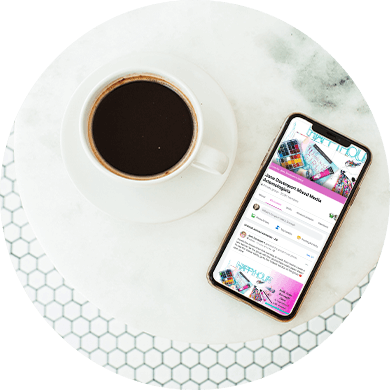 I will ask you to upload your drawings and experiments into our private Facebook Group. It may be nerve-wracking the first time you do it, but trust that you and your creative soul will benefit exponentially by being courageous and sharing your work!
You'll get instant access!

What you'll need for the workshop
Let me just emphasise that you don't need all the art supplies in the universe to complete your Homework. You can use whatever art tools you have. You will learn new ways of using what you do have, and be able to pinpoint what you may like to add to your creative life in the future without expensive trial and error.
You will need a copy of 'Fabulous Figures'
A fast computer & high-speed internet service to process & watch the videos will be vital as well as enough technical know-how to navigate the site.
You will need to be over 15 to access the Jane Davenport Art School
Bring a healthy ARTitude!
Or grab my Fabulous Figures Book Bundle!
The bundle includes:
A copy of my 'Fabulous Figures' book
JD MM Collage Paper
'The Details' pop-open travel brush
INKredible Pen – Turquoise Edition
Your choice of three INKredible® Inks ArtEssentials
+ the Fabulous Figures workshop!
GET IT HERE NOW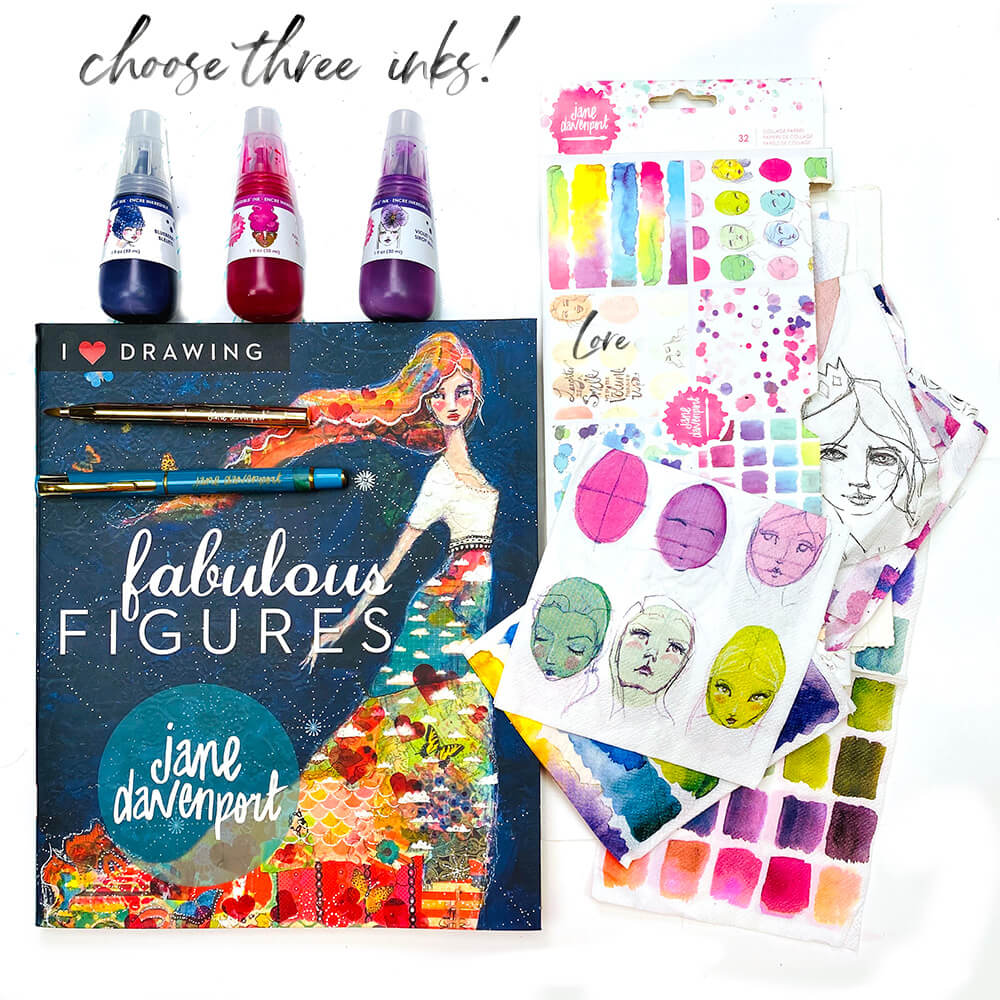 full of creative-minded spirits where you can feel free to be your arty self.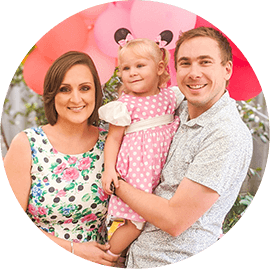 "I drew this girl using what I've learned so far in this class and I also looked at the book for some guidance (and a few reference images online). One month ago I literally could not draw a person and thanks to Jane I could actually do this."
Ronelia, South Africa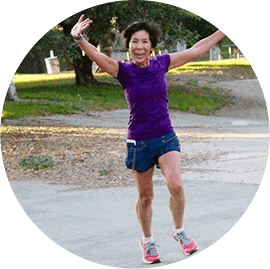 "I was amazed about how great everyone's warmup lessons were coming out. I thought that maybe most of the ladies already knew how to draw. I followed the lesson and now it looks like I know how to draw, haha! That was a FABULOUS, NO FAIL tutorial! Jane, you are a great teacher!"
Joni, USA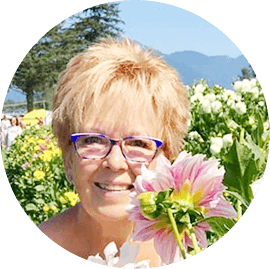 "Oh, Jane Davenport! Your instructional videos are SO easy to follow, you make me look like an artist. Watching Jane gives me so much confidence!"
Lynn,British Columbia