Jane's expressive figure drawing secrets!
My Super Power is teaching you to draw beautiful faces, but my secret weapon is  figure drawing.  In this  workshop I share my secret methods and inventions for drawing figures from your imagination.!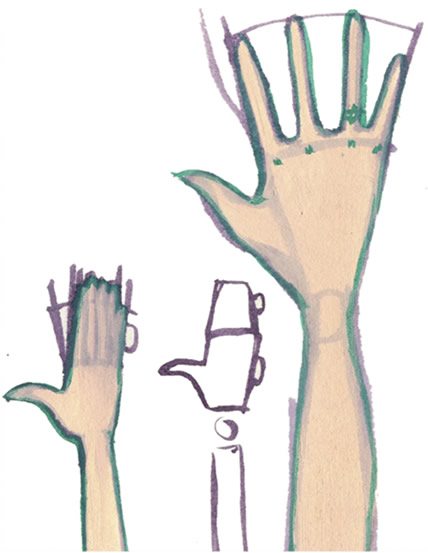 Drawing beautiful, in-proportion figures
My first job was as a Fashion Illustrator, and over the years I devised my own methods for drawing beautiful, in-proportion figures. I will show you, in step-by-step detail, my various methods of drawing the figure, including my Secret Heart Technique in this self guided workshop.

So as you are experimenting with your art supplies in different ways, you will also be learning:

The Fashion Face
Small Faces
Jane's Secret ♡ Technique
Dressing Figures
Hands and Feet, Arms & Legs
Torso and Cleavage
Backs and bottoms
Profiles and much, much more!

I so want you to be part of this arty adventure.

These are the main topics in the workshop:
 Lesson 1 – Head Start & Small Faces
We start at the top with tips on drawing the fashion face.
Lesson 2 – Unstumpification
We start figure drawing with a tracing technique I developed during my training in Paris!
Lesson 3 – Secret Sweethearts
I want you to be able to construct a figure with no references, and it's easy with my Secret Heart technique!
Lesson 4 – Move Your Heart
Learn to draw a moving figure from your imagination.
Lesson 5 – Dress You Up in My Love
The easiest ( and most fun) clothing to draw is the dress.
Lesson 6 – Hands and feet
Create a library to develop your drawing muscle memory and build your confidence!
Lesson 7 – Arms & Legs
I share my techniques for drawing both simple and more complex arms and legs, so your figures can really strut their stuff!
Lesson 8 – Backs and Bottoms
Let's get cheeky! I can't wait to show you why the derriere is the most fun to draw!
Lesson 9 – Laughing
Everyone loves a happy ending!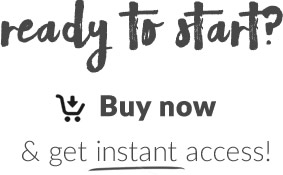 A few more details…
I have created this class so you can take all the time you need and let the magic happen!

All sessions for the Self-guided study classes are up when you arrive. This means there's no waiting for projects to be posted and you can take the course at whatever pace works for you.

You can revisit, rewatch, recharge and remind yourself of all the art supplies, all the drawing lessons, all the mixed media inspiration whenever you want.

You need never feel embarrassed about not 'clicking' with a new skill straightaway. It's a terrible feeling when you feel left behind, or that you dont 'get it' and everyone else does in a learning situation! But you will NEVER feel that way in my classroom because you can pause and rewind, and ask questions.

In 'I Heart Drawing' We deal with hands, feet, legs, arms and profiles in detail. The results my students have achieved have been fantastic! I have seen "I can't draw a stick figure" people build up to gorgeous illustrations.
You have permission to…?
Make less than perfect drawings and share them anyway.
Use whatever drawing tools you have access to.
Work at your own pace. There is no time limit and you have unlimited access to the videos .
Let go of the technical know-how and just draw.
Have fun!
Let's escape the crazy world and refocus energy on the beautiful things in life that are available to us right now. It's time to reward yourself with creative confidence!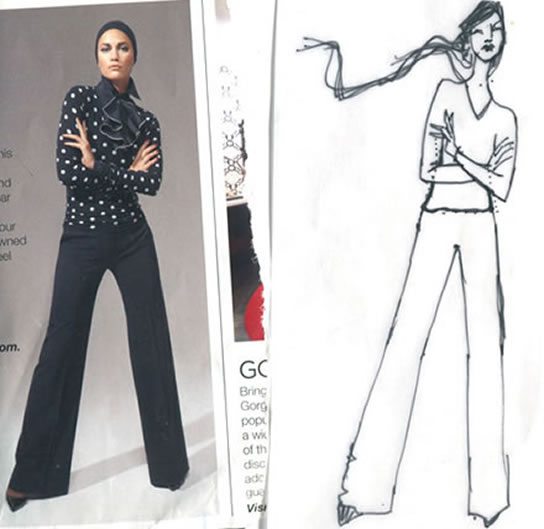 What do you get?
The classes are video based. I talk you through each of the art supplies, what they do and show you how to use them through a variety of drawing projects and exercises. The videos are clear, fun and high quality.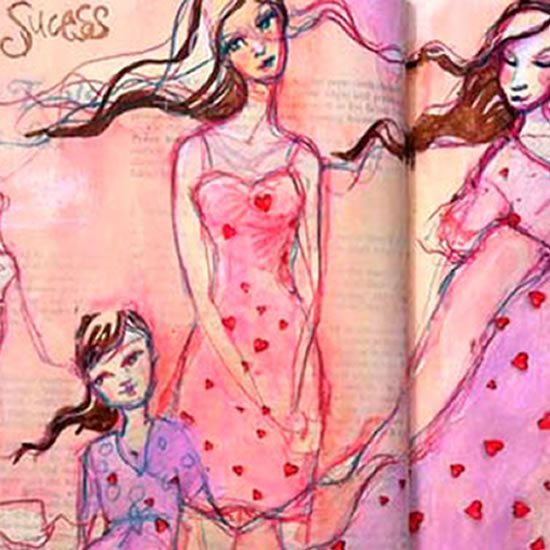 If you have done my Supplies Me Workhop, this is the next step …you are ready for I Heart Drawing!
You are in safe hands!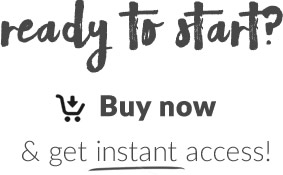 What do you need?
Let me just emphasise that you don't need all the art supplies in the universe to complete your Homework. You can use whatever art tools you have. You will learn new ways of using what you do have, and be able to pinpoint what you may like to add to your creative life in the future without expensive trial and error.
I suggest these as essentials for my classes:
Gesso– Liquitex: The peerfect balance of matte-ness and texture. click here
Matte Medium– Liquitex is what I use : click here
A book to Alter: full details are in the classroom.
White Sharpie pant pen: click here
Matte skin tone acrylic Paint – Ceramcoat is recommended: click here
A fast computer & high-speed internet service to process & watch the videos will be vital as well as enough technical know-how to navigate the  site.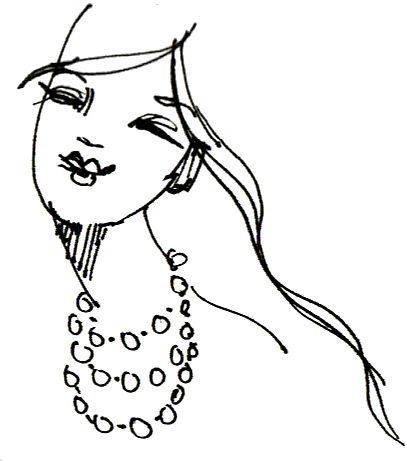 I am amazed at how far I have come in such a short amount of time. My favourite ones were to draw the lady's walking the runway and learning how to twist the body with volume. Thanks Jane for all your great videos and the feedback you gave me.

Brilliant class!!! I have watched all the videos once and done some practice. Now going back and doing the lessons in detail. The amount of information in this class is incredible... and I can look at it forever! I could not draw a body before starting the class and now I am sketching them in meetings, during conference calls, whenever I have a moment. I cannot possibly say enough good things about the class and your teaching (and artistic) ability. You are an amazing artist, but also an absolutely incredible teacher. Your book, Miss Quoted and now this class have brought joy to my life!

I can not express the joy I have had taking your class. You are the first on-line class that I have taken that all I want to do is draw, draw, draw. You have held my attention through the whole course. The only thing that I want to do at this point is to take another class. I think I am going to sign up for the Beautiful Faces next! Thanks Jane, for being you.
Student gallery You learn, have fun and save $!!