 A gentle place to invite creativity back into your life.
Quit saying "I can't draw", forever!
Let me help you end to this self-limiting belief once and for all.
In Draw Happy I break things down into manageable, memorable steps to get you drawing simple faces right away.  I'll start you down the path to accessing your innate drawing style (yes, you do have one!)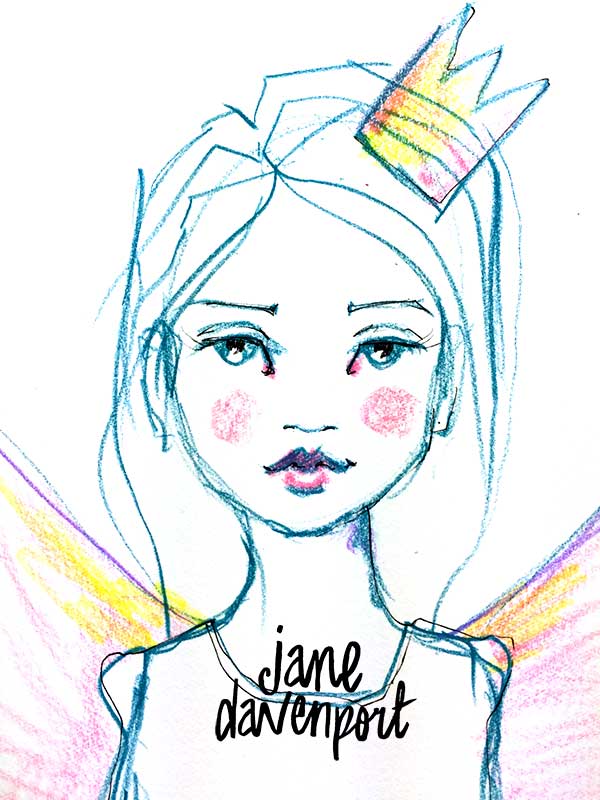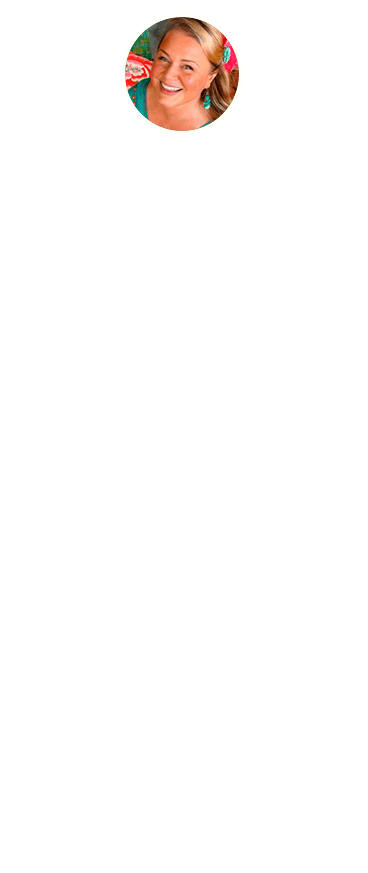 1000's of happy students
Thousands of delightful peeps have enjoyed this mini workshop and the feedback has been overwhelming from the start! 'Draw Happy' is a gentle place to invite creativity back into your life.

This is a mini-workshop with five impactful lessons. Think of it as a Creativity Pill that will send you off on an intense but fast moving adventure! I introduce you to 'Art Journaling', and start you on your drawing path. It's fun and delightful!

This mini-workshop has been created specifically for adult women who would love to start drawing , and with confidence. If you already enjoy drawing, this class is not intended for you. Start with 'Supplies Me' instead.


Joy, Journals and Gesso!
Lesson 1 – Start an Art Journal!
An Art journal is a space for you to unwind be your authentic artistic self. It can be light and happy or deep and meaningful – and everything in between. It's a creative place for you to run free!
Lesson 2 – Finding your 'Draw Happy' Tools
A big part of the drawing experience is finding the art supply that make you feel at ease and creative. No need for anything fancy, let's start with what you have!
Lesson 3 – If you can doodle, you can draw
Doodling, scribbling, scrawling… it's all drawing and an ideal place to restart your art journey.
Lesson 4 – Draw Happy' Faces
I have some shortcuts for you that will have you drawing simple, expressive faces in minutes!
Lesson 5 – Putting it all together!
It's all going to come together far more quickly and easily than you thought!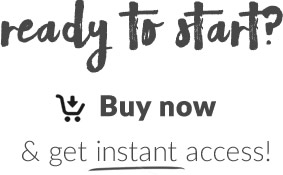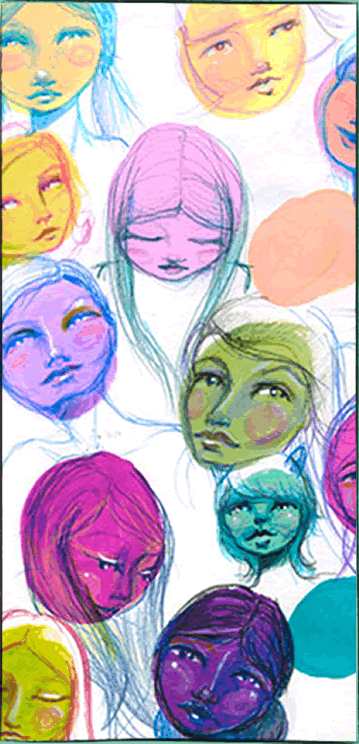 A few more details…
I have created this class so you can take all the time you need and let the magic happen!

All sessions for the Self-guided study classes are up when you arrive. This means there's no waiting for projects to be posted and you can take the course at whatever pace works for you.

You can revisit, rewatch, recharge and remind yourself of all the art supplies, all the drawing lessons, all the mixed media inspiration whenever you want.

You need never feel embarrassed about not 'clicking' with a new skill straightaway. It's a terrible feeling when you feel left behind, or that you dont 'get it' and everyone else does in a learning situation!

But you will NEVER feel that way in my classroom because you can pause and rewind, and ask questions.

What do you get?
The classes are video based. I introduce you to Art Journaling, drawing supplies, what they do and show you how to use them to draw some 'Draw Happy' Faces through a variety of drawing projects and exercises.
Colorful PDF's to help you along on your new creative journey.
Videos will be typically between 7 and 20 minutes long each. Intense creative nuggets!
 I will ask you to upload your drawings and experiments into our private forums. It may be nerve-wracking the first time you do it, but trust that you and your creative soul will benefit exponentially by being courageous and sharing your work!
Full instructions are on the site if this is your first online class experience. You are in safe hands!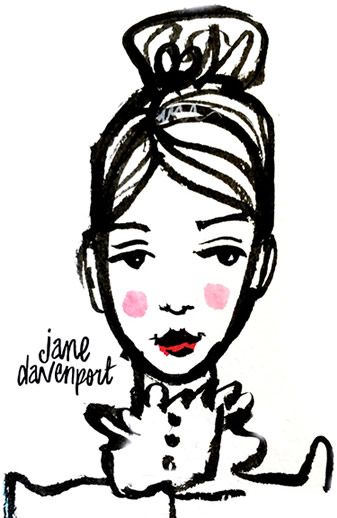 What do you need?
All you need is an internet connection, sketchbook,  pencil, internet access and a healthy ARTitude.  If you want to get set up with a few more art essentials have a look at the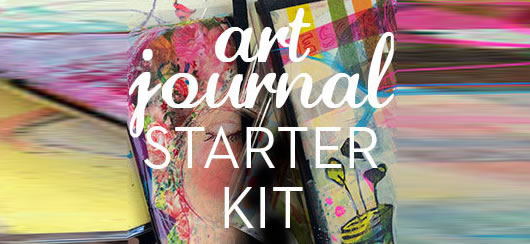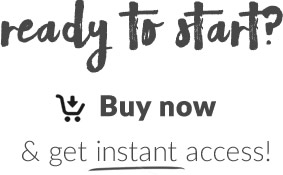 "You have really got me reaching into that art bag of mine and bringing out pens, pencils and paints like they were new. Can you hear them all squealing with delight that they have my attention at last and have been freed to strut their stuff??" THANK YOU for stretching me and enabling me to justify my stash!! This classroom is such a hub of activity – and will continue to call back and visit often to feast my eyes on all the talent you have unleashed in your workshop."

"Our Dear Jane, you're so translucent, your enthusiasm is contagious, every word that you speak or write shows us exactly who you are"

"Jane! I loved the videos!! You kept it FUN and that's what drawing and art should be!!! Your keeping the videos fun relaxed me and made me feel like I can draw — and Draw Happy! Thank you for sharing so much of yourself and your work and your secrets! As a beginner (as in this is my very first drawing class!), this really gave me the inspiration and "confidence" I needed to know that with practice I too will be able to draw!"
Student gallery


'Draw Happy' is not about drawing happy things. It is about you feeling joy as you draw!
Let's escape the crazy world and refocus energy on the beautiful things in life that are available to us right now. It's time to reward yourself with creative confidence in your art supplies, loosen up and let your style out! You learn, have fun and save $!!