 Luscious Backgrounds
Workshop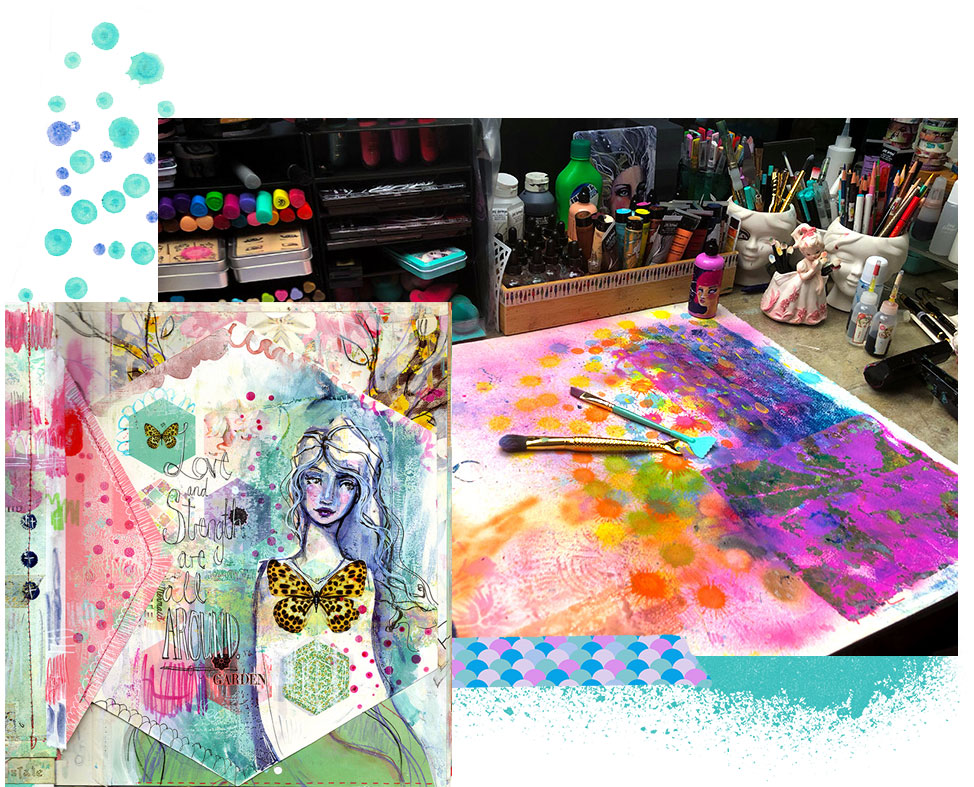 Want to 'loosen up' and feel more creatively free?
If you're trying to build up your creative confidence and feel perfectionitis gets in the way of your creativity a lot, Layer Cake is a fantastic workshop for you.
It will allow you to experience child-like play again and create JOYFUL, COLOURFUL work without being wrapped up in the final outcome. You'll be creating abstract artworks that don't need to look like anything. There is no right and wrong. It's all about following your intuition and letting yourself loosen up and let your style out!
This online art class teaches you how to create sumptuous, multilayered backgrounds for your mixed media artwork! I have been experimenting with colour for eons and have plenty to share on how to create delicious and complex looking backgrounds for your art escapades.

DESIGNED TO FREE YOU FROM THE FEAR & ANXIETY OF ART MAKING
Learn more about the
workshop
You'll get instant access!

Do you love playing with colour like me?
Don't you just love the process of making art and layering colours and different art supplies? In and of itself, it's an uplifting experience.
The process and result are so yummy I think of it as a layer cake stacked with celebratory goodness! Sometimes I leave my color-full layer cake as is or use it as collage material, but usually I use it as a background for more artwork.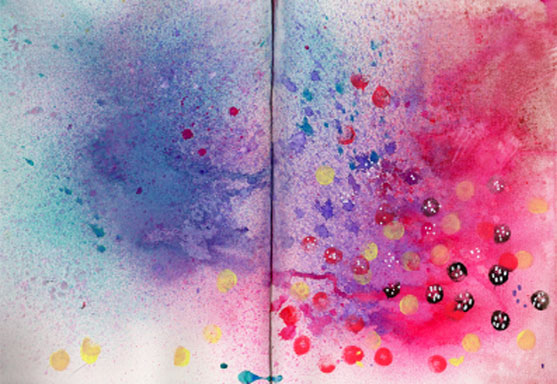 In this example I take a random 'spill session' page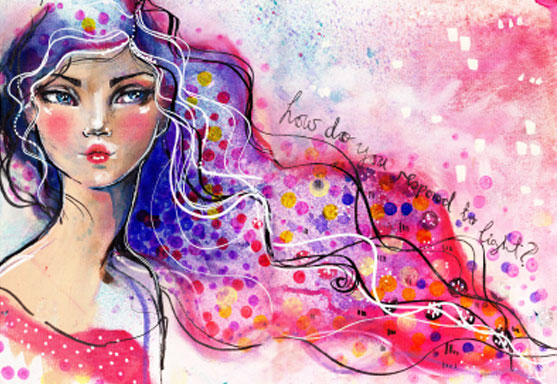 and morph it into a finished art journal spread

I have some wonderful techniques that I personally use to get a page started that I will share with you in each lesson. From humble beginnings, we keep adding layers to build up a rich art concoction!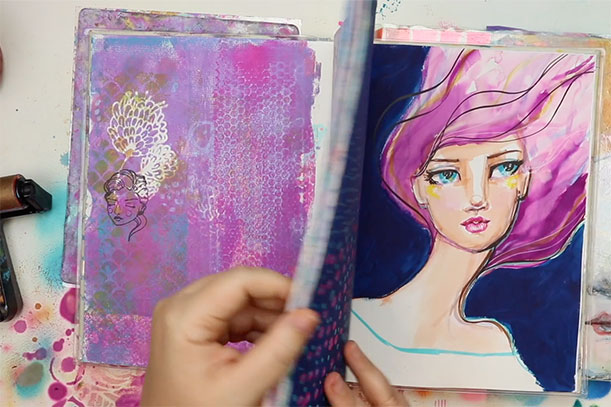 leftovers, thrills and spills!
So many of my journal pages have begun life as a little accident! Let me show you how to help humble beginnings flourish into full artworks.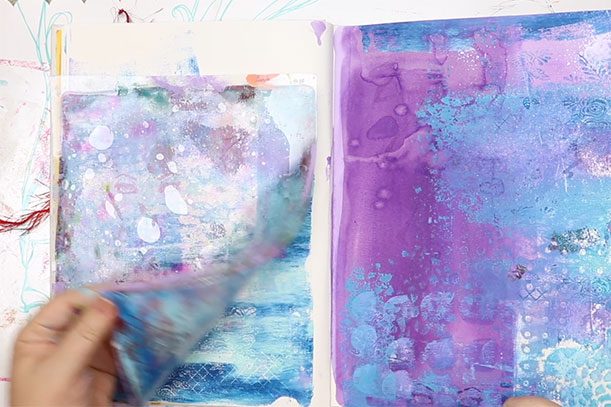 Gelli Arts made a wonderful tool that we can use for easy mono-printing. The results are magical! I will be using my Jane Davenport x Gelli Arts printing plates of course!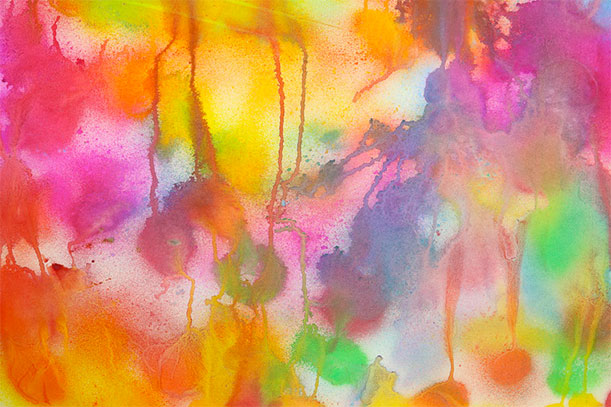 Dripping with deliciousness!
See a blank page instantly turn from an open expanse of white to an ocean of puddling and swirling colour lifts the spirits. I will be sharing my techniques on keeping colours clear and building dense, complex color swatches.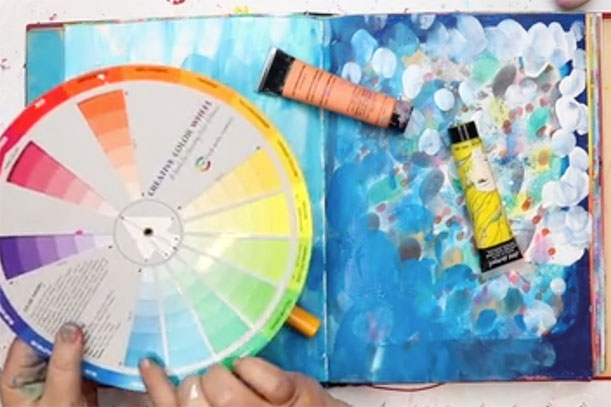 Another wonderful method of building artwork is to work in acrylic 'batches'. Colour play and variety of brushstrokes are the keys!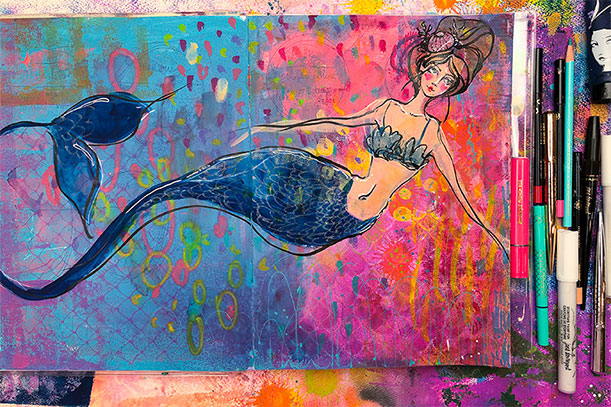 Having your layer cake & eating it too!
Building a library of backgrounds is a fabulous pastime, but they can bring so much extra joy! I will show you how I use my color experiments, including binding them into a 120-year-old Victorian Era scrapbook cover!
You'll get instant access!

Some supplies we'll play with
Mixed media is all about layering! You'll learn how to play with lots of supplies to created different techniques.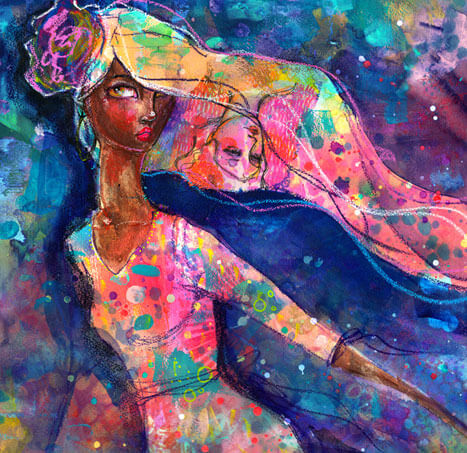 This is a great workshop for anyone who loves colour and is suitable for any level of artist from brand-new art beginner to an experienced professional who wants to step in a fun new direction!
f you have art supplies that sit unused, get them out and ready to play.
How the Workshop is Delivered

Pause, rewind and review each lesson as often as you like.
Private Community to meet with other artists!
Log into a private area of the JD website to access your workshop!
I have created this class so you can take all the time you need and let the magic happen!
All sessions for the Self-guided study classes are up when you arrive. This means there's no waiting for projects to be posted and you can take the course at whatever pace works for you.
You can revisit, rewatch, recharge and remind yourself of all the art supplies, all the drawing lessons, all the mixed media inspiration whenever you want.
You need never feel embarrassed about not 'clicking' with a new skill straightaway. It's a terrible feeling when you feel left behind, or that you dont 'get it' and everyone else does in a learning situation! But you will NEVER feel that way in my classroom because you can pause and rewind, and ask questions.
Full instructions are on the site if this is your first online class experience. You are in safe hands!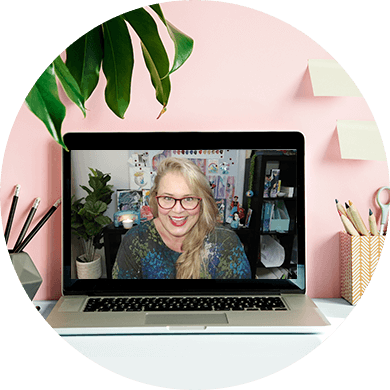 The classes are video based and typically between 7 and 20 minutes long each. Intense creative nuggets! talk you through each of the art supplies, what they do and show you how to use them through a variety of drawing projects and exercises.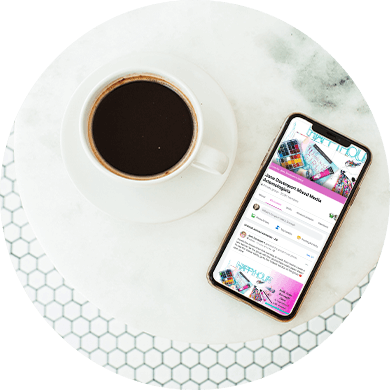 I will ask you to upload your drawings and experiments into our private Facebook Group. It may be nerve-wracking the first time you do it, but trust that you and your creative soul will benefit exponentially by being courageous and sharing your work!
You'll get instant access!

What you need for the workshop
For materials to create with:
I want you to use whatever colour art supplies you have!
If you do want to get some supplies to make your experience extra yummy, I have a bundle created especially for this course which has some wonderful background making tools including acrylics, watercolours, inks, pastels, pencils, pens. Get it here!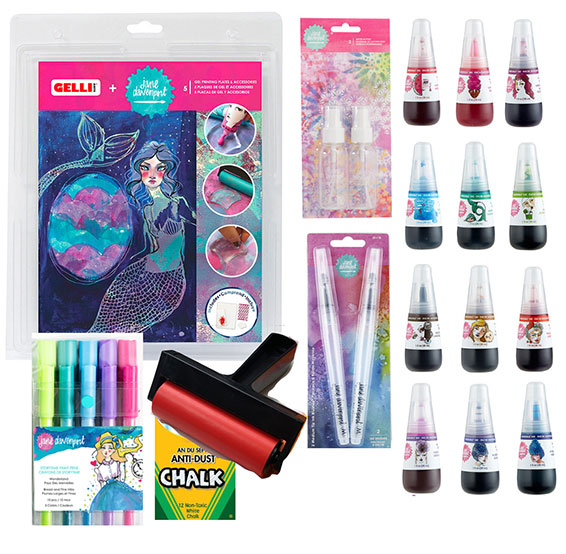 For materials to create on:
I want you to use whatever colour art supplies you have!
But if you don't have anything suitable, grab the following:
Watercolor Paper:
At least 4 sheets (usually called Imperial or Full sheets) of different types of watercolor paper will be great! 150gsm or heavier. Look for Hot press (has smooth texture), Cold press (has some texture) or Rough press (lots of texture).
Book Binding items if you want to make your own journal: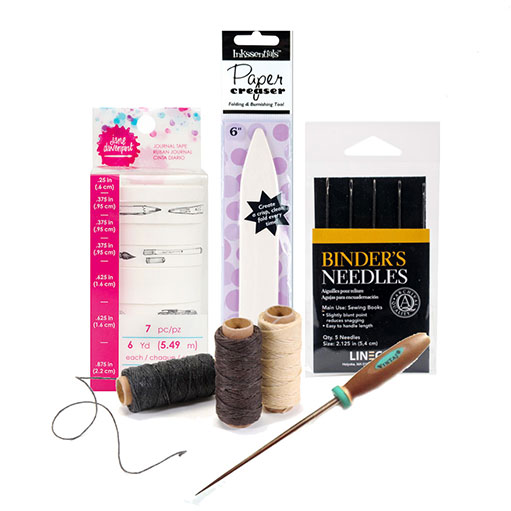 full of creative-minded spirits
where you can feel free to be your arty self.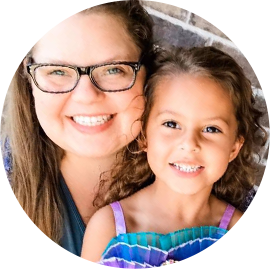 "More layer cakes I did with my five year old daughter. She says, "Mama, now I'm an artist!
Torrey, USA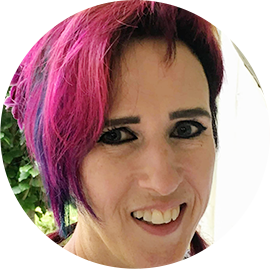 "I have finally made my own layer cake journal using an old bookcover and now it's ready for icing, decorating and painting. I really enjoyed this workshop lovely Jane Davenport, thank you for all your inspiration and enthusiasm."
Miranda, The Netherlands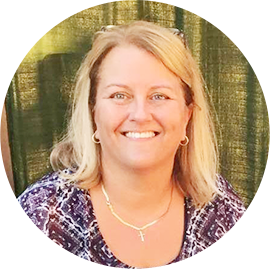 "I have been baking cakes like crazy. I might have a problem. Does anyone else sneak off to their art space when you are supposed to be doing chores with hubby and tell him that you have to go change the laundry and then go make a layer cake? I have been doing that a lot. Lol And when he saw the laundry is not complete he says to me. "I thought you were doing laundry?" And I reply "I wasn't doing laundry." Lol."
Tracey, USA
You'll get instant access!