Create Fairies, Elves, Unicorns, Fairy tale heroines and Mermaids!
This online workshop focuses on drawing and painting from your imagination. JOYnal will take your creative skills forward in a dramatic leap  into the realms of fairyland. Our subjects are fairytale heroines,  mysterious fey creatures, cute garden fairies and their cohorts, mermaids, pixies, elves and unicorns!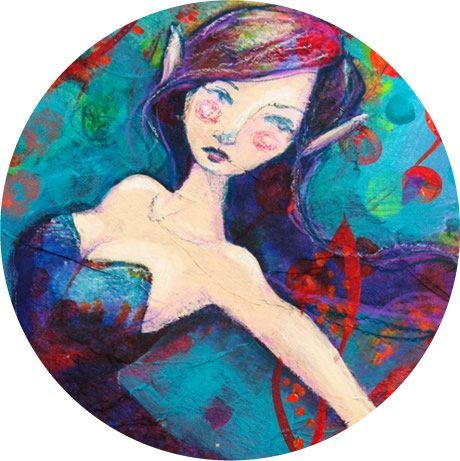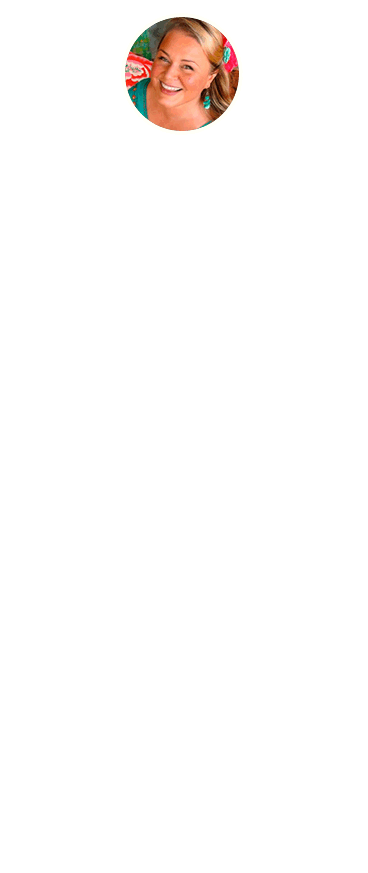 Gorgeous whimsical faces & figures!
There are 8 comprehensive Lessons of drawing and  painting with an emphasis  on gorgeous, whimsical faces and figures! To make the learning process inspirational and fun, we are going to create:


Flower Fairies
Elegant Elves
Majestic Mermaids
Playful Pixies
Unique Unicorns
Strong Storybook Heroines
BONUS: Customising Dolls to create your own, poseable Studio Muse!

l will have you trying new things and excavating your imagination to create juicy, amazing artwork in the form of fairytales.


These are our main topics in the workshop
 Lesson 1 – Making your JOYnal
Book altering and journal making fun!
Lesson 2 – Fairies
Flittering flower fairies
Lesson 3 – Wingspiration
Come fly with me!
Lesson 4 – Fairy Nuff: The making of a Muse
Take a jointed doll and customise her to create your own figure mannequin!
Lesson 5 – Elves: Elegant and elongated
We explore beauty, symmetry and creating a larger scale face.
Lesson 6 – Heroines: Courage under fire!
We create turned faces and bend your favourite fairytales!
Lesson 7 – Mischevious shenanigans
We play with angles and impossible poses by keeping the body shapes simple.
Lesson 8 – Unicorns
Unique and Mysterious Techniques to draw fair maidens and their friends.
Lesson 9 – Mermaids Rock! : from Waves to Graves
We create my favourite mythical creatures on a new substrate!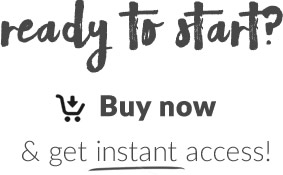 A few more details…
I have created this class so you can take all the time you need and let the magic happen!

All sessions for the Self-guided study classes are up when you arrive. This means there's no waiting for projects to be posted and you can take the course at whatever pace works for you

You can revisit, rewatch, recharge and remind yourself of all the art supplies, all the drawing lessons, all the mixed media inspiration whenever you want.

You need never feel embarrassed about not 'clicking' with a new skill straightaway. It's a terrible feeling when you feel left behind, or that you dont 'get it' and everyone else does in a learning situation! But you will NEVER feel that way in my classroom because you can pause and rewind, and ask questions.

Online classes are an investment of your time and energy as well as your money and you want concrete skills as well as fun and the most creative results! I pour my energy into my class materials, and am equally available in the classroom. Assisting your creativity is important to me…it's the reason I love to teach.

Let's  flutter off to magical Joynal wonderland!
What do you get?
The classes are video based. I talk you through each of the art supplies, what they do and show you how to use them through a variety of drawing projects and exercises.
The videos are clear, fun and high quality.
9 comprehensive Lessons!
You have a private Facebook for fun and easy socialising with your fellow students.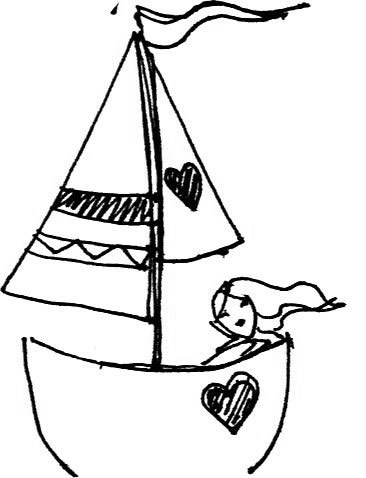 What do you need?
Let me just emphasise that you don't need all the art supplies in the universe to complete your assignments! You can use whatever art tools you have. You will learn new ways of using what you do have, and be able to pinpoint what you may like to add to your creative life in the future without expensive trial and error.
JOYnal assumes you are creatively confident just as you would be if you have started your ARTventure with me in my other online workshops. For example: Supplies Me teaches  the basics of drawing faces and figures as well as how to use your favourite art-supplies to use as your magic wands!
If you really want to magic-dust your wings, my figure-drawing e-course I Heart Drawing, will get your creative confidence soaring.
These are not pre-requisites, but are highly recommended.
A fast computer & high-speed internet service to process & watch the videos will be vital as well as enough technical know-how to navigate the site.

One of the greatest experiences in my life has been finding Jane Davenport and her amazing Art classes. Jane is by far the best art teacher I have ever learned from, she provides an extremely professional tutorial filled to the brim with exciting techniques and visual delights. Jane's classes are fun filled , value for money and enable outstanding outcomes at all levels. Thank you Jane your one in a million xxx

I've lost count of how many classes I have done with Jane lol. A year ago I found her on on the Internet when I was searching what "journaling" was.... as someone suggested I start an art journal. I have learnt so many different mixed media techniques from Jane's classes and she is the one who introduced me to the amazing Daniel Smith Watercolours. Her classes been such an inspiration for me along with all the lovely supportive people in class Facebook groups and the combination have pulled me out from a pretty dark place . Jane is such a great teacher and she makes the classes so much fun. Thanks so much Jane and Angus ??xx

Three years ago I embarked on a life changing journey-I did "Supplies Me" course with Jane Davenport! Consequently I contracted the Davenport bug. Jane is a not only a wonderful teacher, she is also inspiring, cheeky, encouraging, collaborative and is in touch with current trends. My skills and confidence have developed far beyond my expectations. Try her classes. You won't be disappointed!
Student gallery

Reconnect with your playful spirit.
When you drew as a child you didn't  worry about talent or the quality of your finished art. Reconnecting with that playful creative spirit is relaxing and liberating.
Even if you haven't drawn since you were tiny,  starting that creative process again unleashes a playful energy that can fill your whole day! You learn, have fun and save $!!