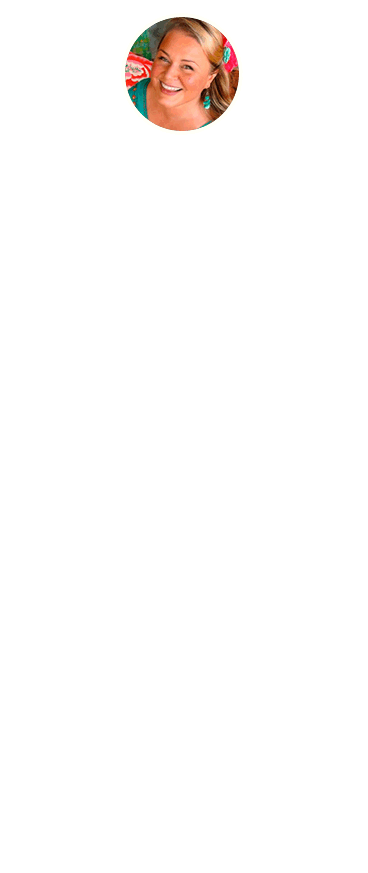 Become an Escape Artist!
I have my own way of documenting and remembering my journeys that combines my travel sketches, drawings from my imagination, mixed media painting, collage and photos.

Over the past 5 years I've  been teaching these fun and creative methods at my Escape Artist retreats all around the world, and now you can join me without leaving home!

Creating your own 'Journal de Voyage' can extend your journey, and turn it from a normal trip into a creative and confidence building experience.

You  have Lifetime Access to dive in and re-watch whenever you want.
"My sketchbook is a witness of what I am experiencing, scribbling things whenever they happen.

Create art wherever you go!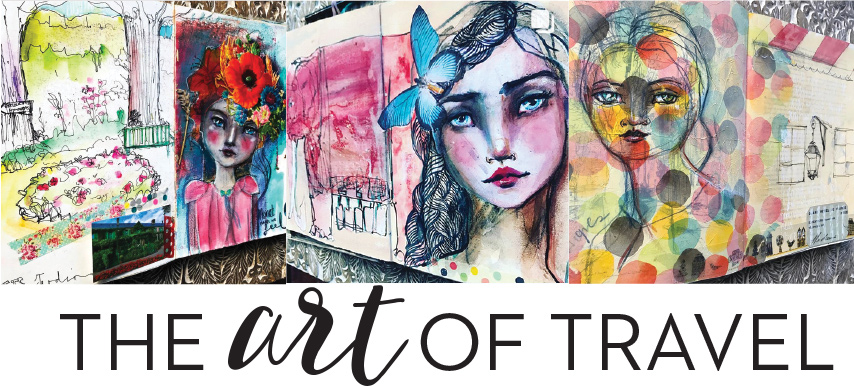 Lesson 1 – Pre-Voyage
Planning and packing are important parts of your journey.
Take your time with them and let the excitement build as you create your Art Journal and decide on your art kit. I will show you three different types of journal I create in and how to prepare them as well as my own travel kits.
 Lesson 2 – Bon Voyage
Creating on the way!
Some of my most productive time is spent in transit…
let me share the secrets of being a 'Cloud Creative' with you!
 Lesson 3 – Sketchercising
Building up the confidence to 'Travel Sketch' and draw in public.
It's so freeing!
 Lesson 4 – Ephemera
I adore collecting things that I can include in my journals. In this lesson I will show you lots of ideas on how to add outside influences and photographs to your work.
 Lesson 5 – Going where you are drawn

Combining what you see and what you feel together in expressive pages!
 Lesson 6 – Apres Voyage

Extending your journey at home by adding sewn and drawn elements!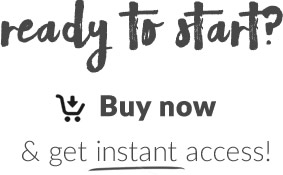 A few more details…
I have created this class so you can take all the time you need and let the magic happen!

Once the Lessons are up, the workshop is open for Self-guided study . This means there's no waiting for projects to be posted and you can take the course at whatever pace works for you

You can revisit, rewatch, recharge and remind yourself of all the art supplies, all the drawing lessons, all the mixed media inspiration whenever you want.

You need never feel embarrassed about not 'clicking' with a new skill straightaway. It's a terrible feeling when you feel left behind, or that you dont 'get it' and everyone else does in a learning situation! But you will NEVER feel that way in my classroom because you can pause and rewind, and ask questions.

Online classes are an investment of your time and energy as well as your money and you want concrete skills as well as fun and the most creative results! I pour my energy into my class materials, and am equally available in the classroom. Assisting your creativity is important to me…it's the reason I love to teach.
What do you need?
Let me just emphasise that you don't need all the art supplies in the universe to complete your assignments! You can use whatever art tools you have. You will learn new ways of using what you do have, and be able to pinpoint what you may like to add to your creative life in the future without expensive trial and error.
Supplies:
This kit would be great for this workshop:
A Journal –
this can be a journal you make yourself ( I'll show you how),
from an old book ( I will show you how)
Or a Ready-to-go Journal ( like this one)
Watercolours: any brand is fine, but these are the best!
Colored Pencils:  Magic Wands
Waterproof Finishing Line Pens
Fountain pen with convertor: INKredible Pen
………..
Extras:
Access to a colour copier or ink jet printer will be beneficial.
Access to a sewing machine.
A mini Zink sticker photo printer is a wonderful little friend! I have the HP Sprocket and Polaroid Zip.
Essential:
Good internet service to process & watch the videos will be vital as well as enough technical know-how to navigate the site. If you are regularly able to watch Youtube videos of up to 15 minutes in length w/o interruption you should be just fine. Do please make sure though, since tuition is non-refundable once your password to the class network has been sent.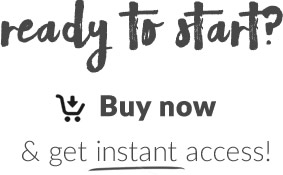 Come on a journey with me…
Journal De Voyage is an extraordinary art adventure! The artwork and projects dreamed up for this workshop are astoundingly creative and will have you joyfully creating!
Create your own masterpieces with step by step tutorials on drawing, painting, collage, lettering and composition. You learn, have fun and save $!!