Tell Your Story in Colour!
Best Selling authors Joanne Sharpe and Jane Davenport have teamed up to create a rollicking and cheeky workshop full of techniques and ideas to enliven your expressive art journaling!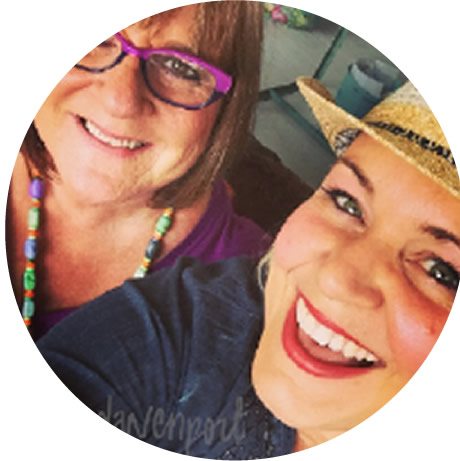 Tell Your Story in Colour!
Jane Davenport shares her love of watercolour and how she uses it to create beautiful, expressive art work and art journal pages that speak to the artist and viewer. You will learn how using ink and watercolours in a  loose and seemingly care-free way can create sumptuous and truly unique artwork!

Joanne Sharpe has written many best selling books on Lettering and in this workshop she clearly explains her composition secrets and shows an easy path to falling in love with your own lettering! You will learn how your own handwriting can be gorgeous and just how much it can uplift and enhance the meaning of your artwork.

Together Jane and Joanne have created some instructional  magic!
Create art that is loose, free and … you!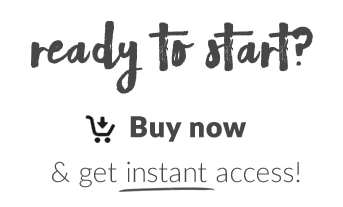 These are our main topics in the workshop
Lesson 1 – 'The Miss Quoted Alphabet' With Joanne Sharpe
Creating your own alphabet!
Lesson 1 – 'Think in Ink' with Jane Davenport
Drawing in ink is liberating! Leave your perfectionitis behind and relax into watercolor!
Lesson 3 – 'Art Speak' With Jane and Jo
Add quotes to your art with our waterbrush tips, lettering lesson, unique 'Auditioning' tools and in this BIG and juicy four part lesson!
Lesson 4 – 'Chatty Letters' with Jane and Jo
In this Lesson we look at combining journaling and your art in unique and original ways.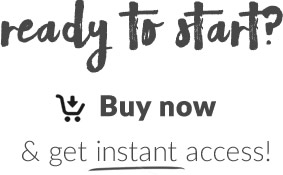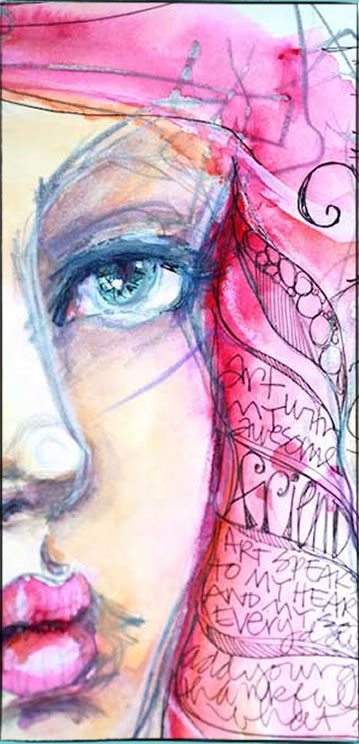 A few more details…
I have created this class so you can take all the time you need and let the magic happen!

All sessions for the Self-guided study classes are up when you arrive. This means there's no waiting for projects to be posted and you can take the course at whatever pace works for you.

You can revisit, rewatch, recharge and remind yourself of all the art supplies, all the drawing lessons, all the mixed media inspiration whenever you want.

You need never feel embarrassed about not 'clicking' with a new skill straightaway. It's a terrible feeling when you feel left behind, or that you dont 'get it' and everyone else does in a learning situation! But you will NEVER feel that way in my classroom because you can pause and rewind, and ask questions.

Over my 13 year career as a professional Artist I have sold tens of thousands of reproductions of my artwork. I have also created Exhibition Quality prints for over 15 solo Gallery Shows. On a daily basis I prepare my artwork for my Licencees, Galleries, Exhibitions, my store, promotions and for publication.

As a result I know a lot about creating the finest quality reproductions of my artwork so that it sparkles wherever it is seen.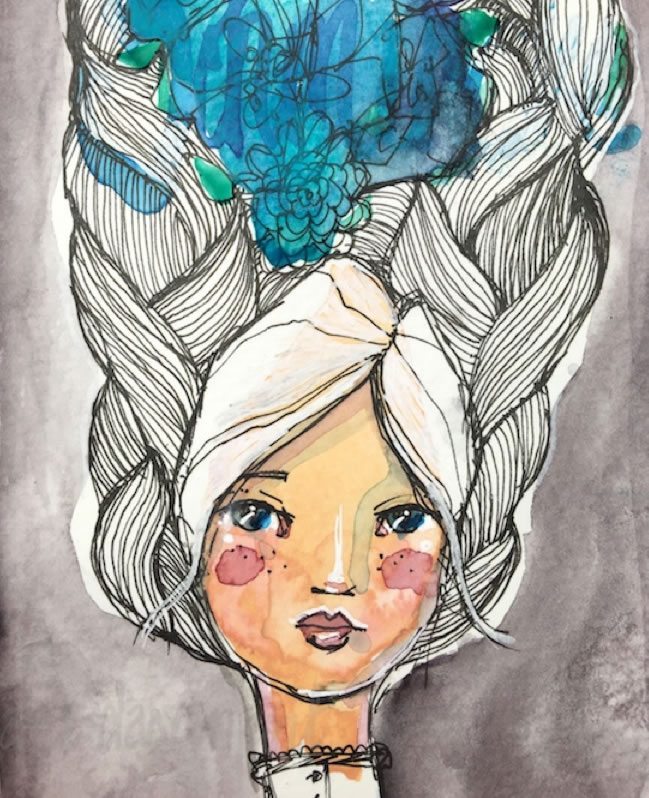 What do you get?
The classes are video based. We talk you through each of the art supplies, what they do and show you how to use them through a variety of drawing projects and exercises.  The videos are clear, fun and high quality.
You have a private Facebook for fun and easy socialising with your fellow students.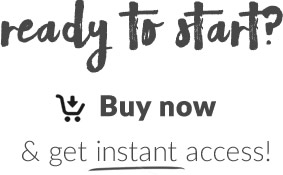 What do you need?
Let me just emphasise that you don't need all the art supplies in the universe to complete your assignments! You can use whatever art tools you have. You will learn new ways of using what you do have, and be able to pinpoint what you may like to add to your creative life in the future without expensive trial and error.
You must have a fast computer & high-speed internet service to process & watch the videos, as enough technical know-how to navigate the website.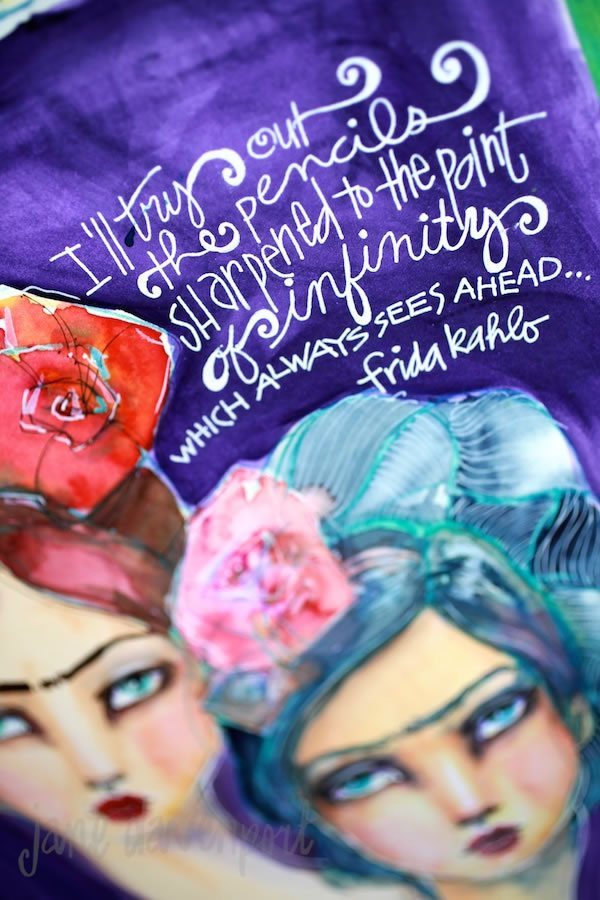 If you think you can't, Joanne and Jane will show you that you can. I've taken multiple workshops from both of these fantastic teachers, and their upbeat and positive approach brings out the best in their students. Together, they're dynamite!

Miss Quoted" is Truly inspirational. It's filled with excitement and anticipation of wanting to learn more in creating such eye candy in this easy and relaxed paced course. Here is where you can learn and explore your creative bliss in artful lettering and watercolor amusement.

Jane Davenport and Joanne Sharpe, you are a Dynamic Duo! I have taken tons of both of your classes, yet this one is still fresh and new! I am just loving every lesson, working with watercolor makes me joyous and the epic pen is, well EPIC!
Student gallery

Tell Your Story in Colour!
When you drew as a child you didn't worry about talent or the quality of your finished art. Reconnecting with that playful creative spirit is relaxing and liberating. Even if you haven't drawn since you were tiny, starting that creative process again unleashes a playful energy that can fill your whole day! You learn, have fun and save $!!