Skip along your creative path like it's the Yellow Brick Road!
This GRAND ARTventure is based on the rich story and archetype characters from the Wizard of Oz.  I hope you will dive into the creative tornado with wicked witches and the occasional flying house to land in Mixed-Media-Munchkin Land! With we will be working on creating beautiful faces and figures in a non-stop whimsical adventure somewhere over the rainbow.
Dorothy, the Scarecrow and a plethora of flying Monkeys await!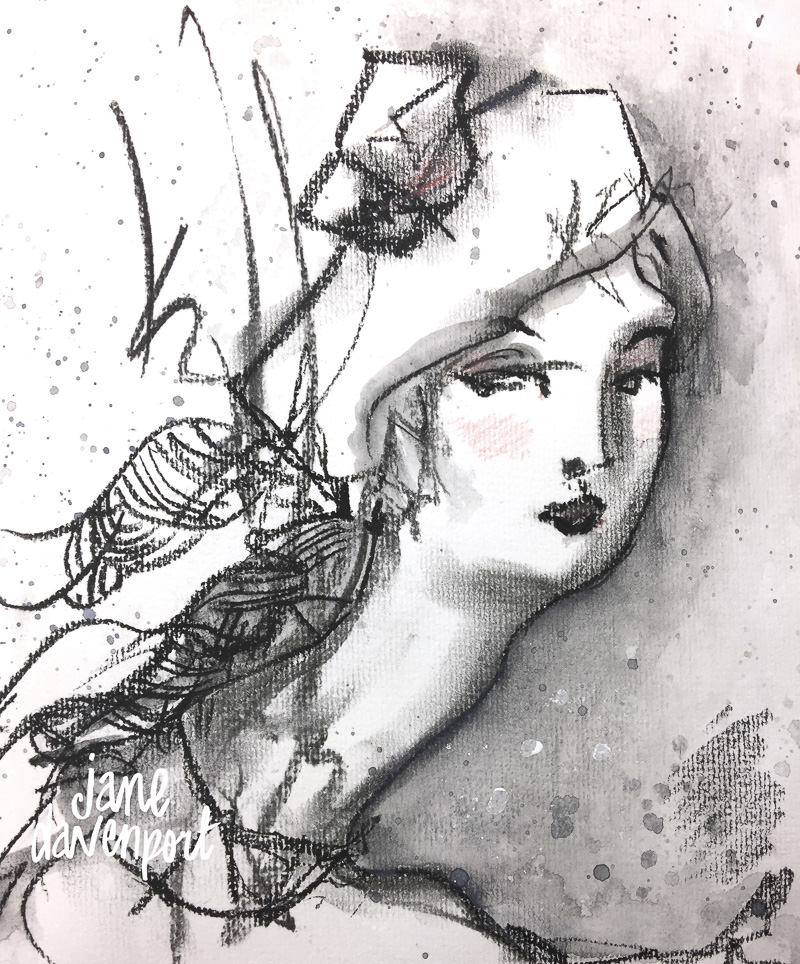 Join the happy little bluebirds over the rainbow.
I want you to be endlessly inspired to create your own expressive, meaningful art!

If this is your first workshop with me – Welcome! I endeavor to make this workshop as inclusive as possible and welcoming for new artists as well as the more experienced!

If you are a Davenpeep (a term of endearment for someone who loves doing my workshops!), then this workshop builds on beautifully from my skill-based workshops ( Supplies me,Beautiful Faces and  I Heart Drawing). We will be building on from lessons learned in all my other workshops so you can continue to add complexity and movement to your original artwork.

We will be diving into a whirlpool of new watercolor techniques as well as pencil, ink, acrylic and pastels.

We will be creating faces and figures – all step by step of course – from our imaginations, but inspired by Oz!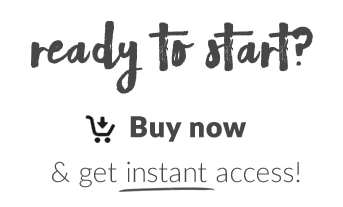 'Over the Rainbow' is a Mixed Media workshop,including watercolor,
acrylic paint, pencils, pastels and everything else you have!
The course structure follows 'The Wizard of Oz' movie – my favourite of all time.
Highlights include:
Meeting Dorothy in Black & White…
Crash land in Oz, make a scene and gain perspective!
Toto, in loose watercolour.
Scarecrow   – Creating free movement!
The Tin Man – Creating character in a stick figure!
The Tin Man & The Scarecrow – opposites attract!
The Cowardly Lion  in all his crowning glory.
The whole gang is off to see the Wizard!
Sleeping in Poppies.
The Emerald City crown!
Creating the  Wicked Witch
Re-imagining the Flying Monkeys.
Glinda as a pre-raphaelite goddess!
The Ruby Slippers – You had the Power all along!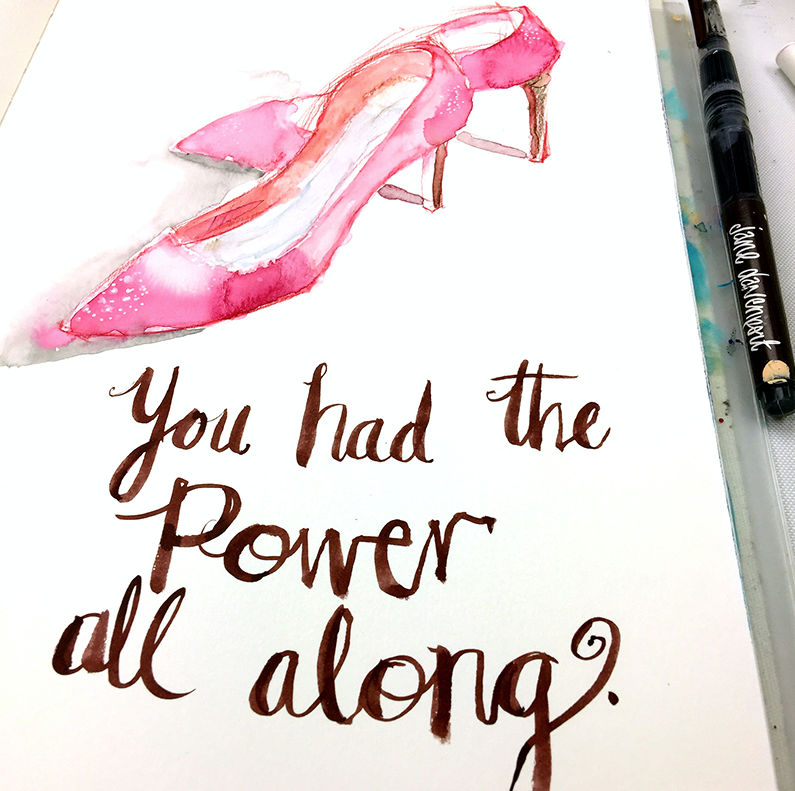 There are 15 lessons, and 3 Bonus Lessons!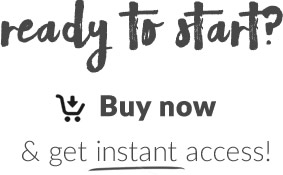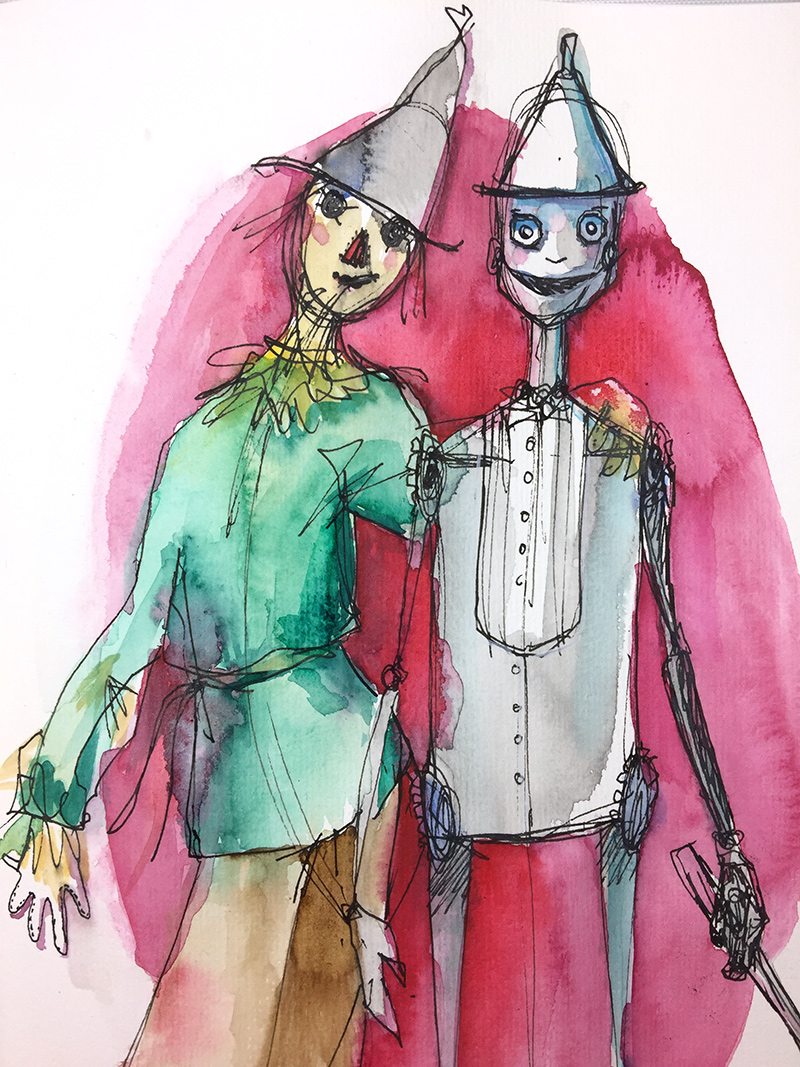 A few more details…
After the class has run in it's Live form for the first 8 weeks, where lessons are added week by week, the class is open to Self Study and Lifetime Access.

You can revisit, rewatch, recharge and remind yourself of all the art supplies, all the drawing lessons, all the mixed media inspiration whenever you want.

You need never feel embarrassed about not 'clicking' with a new skill straightaway. It's a terrible feeling when you feel left behind, or that you dont 'get it' and everyone else does in a learning situation!

But you will NEVER feel that way in my classroom because you can pause and rewind, and ask questions.

The Details
Immediate access
15 Lessons
3 bonus lessons!
Learn a new swathe of creativity techniques!
The focus is drawing, painting and Mixed Media ( ie – everything!)
private Facebook group to share your work if you want to!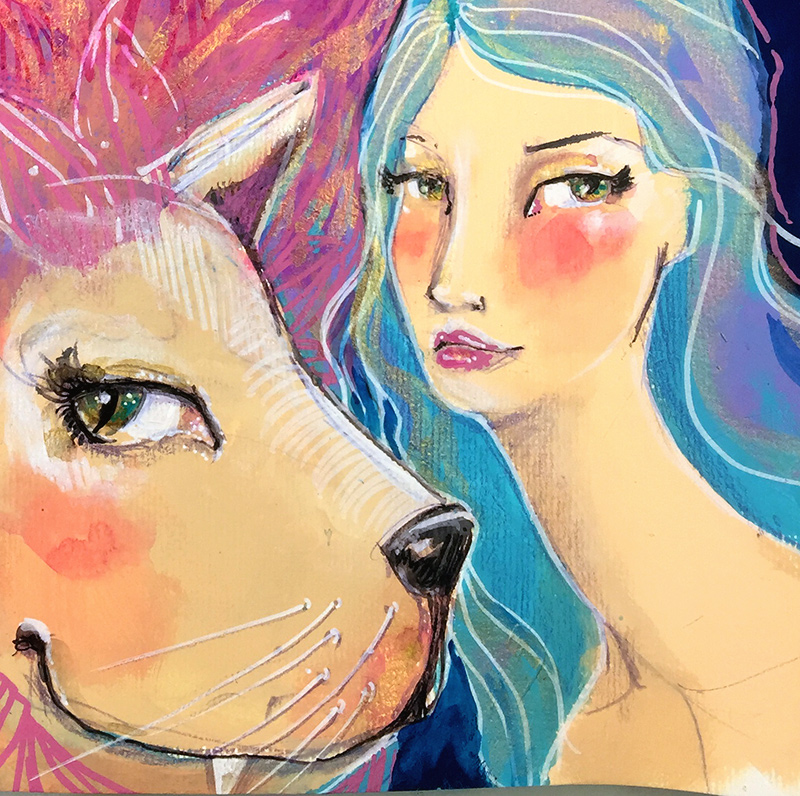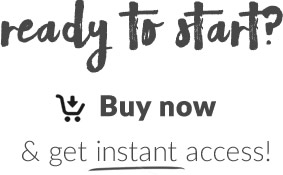 Supplies
I will be using  my new art supplies range, but you can make substitutions for whatever you have. A full Supply list is in the classroom.
In the  USA and Canada you can get it from Michaels  Stores.

For the rest of the world, you will be able to see my new range on my site right here!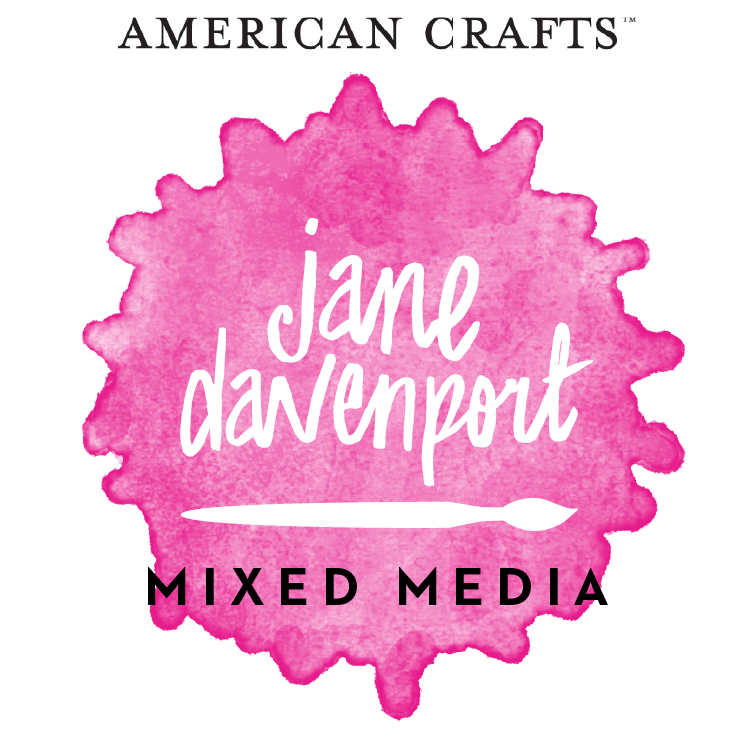 You learn, have fun and save $!!