The mythology of Ancient Greece contains an infinitely rich vein of creative material to draw on, literally!
In this workshop we weave the epic sagas and characters into luscious drawing and painting lessons in mixed media. Transform your art in fun lessons with tonnes of techniques.
This thoughtfully designed course has been created to support brand new creatives and professional artists (and everyone else in-between!) as you move through fear, embrace intuition and open up to a new world of creative supplies.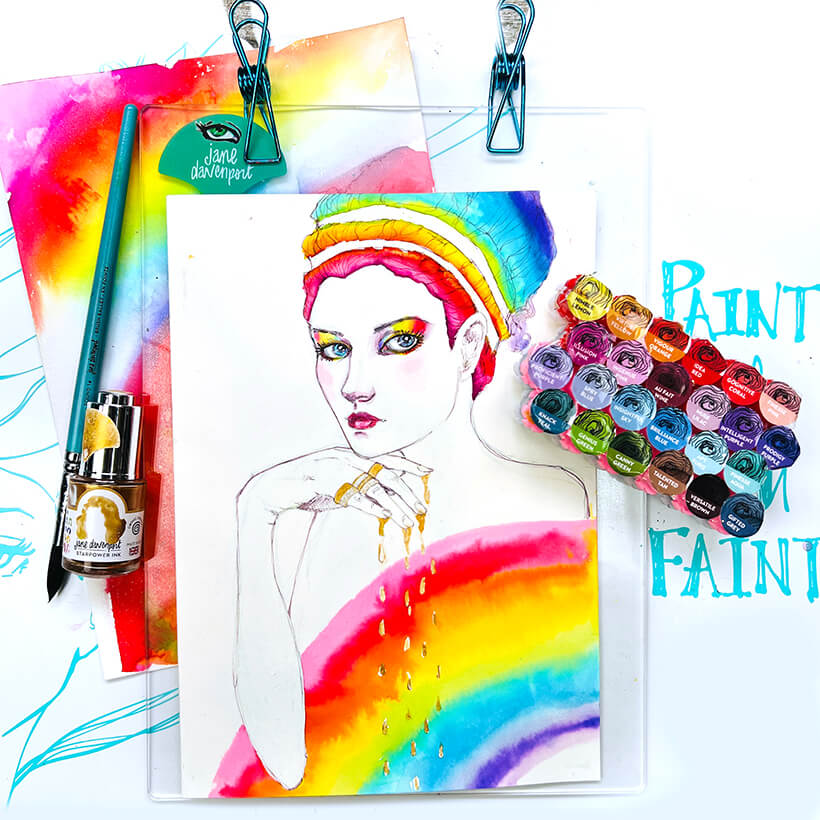 What you'll need for the workshop
Let me just emphasise that you don't need all the art supplies in the universe to complete your Homework. You can use whatever art tools you have. You will learn new ways of using what you do have, and be able to pinpoint what you may like to add to your creative life in the future without expensive trial and error.
• A high-speed internet service to watch the videos ( if you can watch a YouTube video, you will be fine)
• You will need to be over 15 to access the Jane Davenport Art School
• Bring a healthy ARTitude!
ART SUPPLIES
This is a mixed media workshop, which means we will be using a wide range of art supplies! Each lesson may have a focus on a particular art supply, however, you can make substitutions and experiment with the supplies you have. Naturally, Jane will be demonstrating with 'Jane Davenport' art supplies throughout and this is a wonderful opportunity to explore the full power of our unique media.
If you would like to gather some supplies before the course commences, you can look to the bundles below as a start.