Easy Shading with Mermaid Markers and Gouache
Late night journaling is my passion and I love spending ages on shading and blending while watching a favourite TV-show. I find it to be so relaxing and rewarding! But with gouache adding layer after layer can be a bit difficult… A new layer might activate the layer below and leave you with ugly lines and stains that are hard to fix. So I thought: "If adding layers over gouache is tricky, why not try putting Mermaid Markers underneath?" 🙂
For this page in my small watercolour journal I quickly sketched a cute girl using a purple mechanical pencil (picture-1).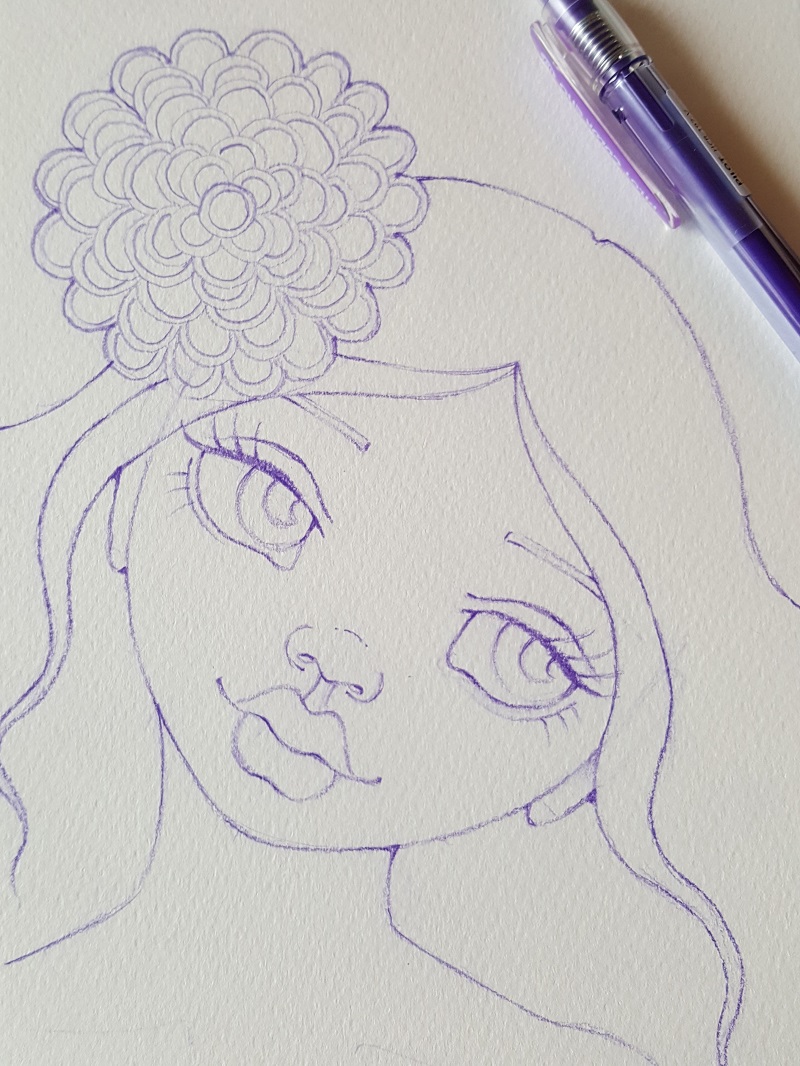 Then I went in with Jellyfish Mermaid Marker (my favourite!!!) and added some shading around the eyes and the hairline, under the chin and mouth and on the nose. I also added a bit of diluted Starfish on her cheeks, her nose and her shoulders (picture-2).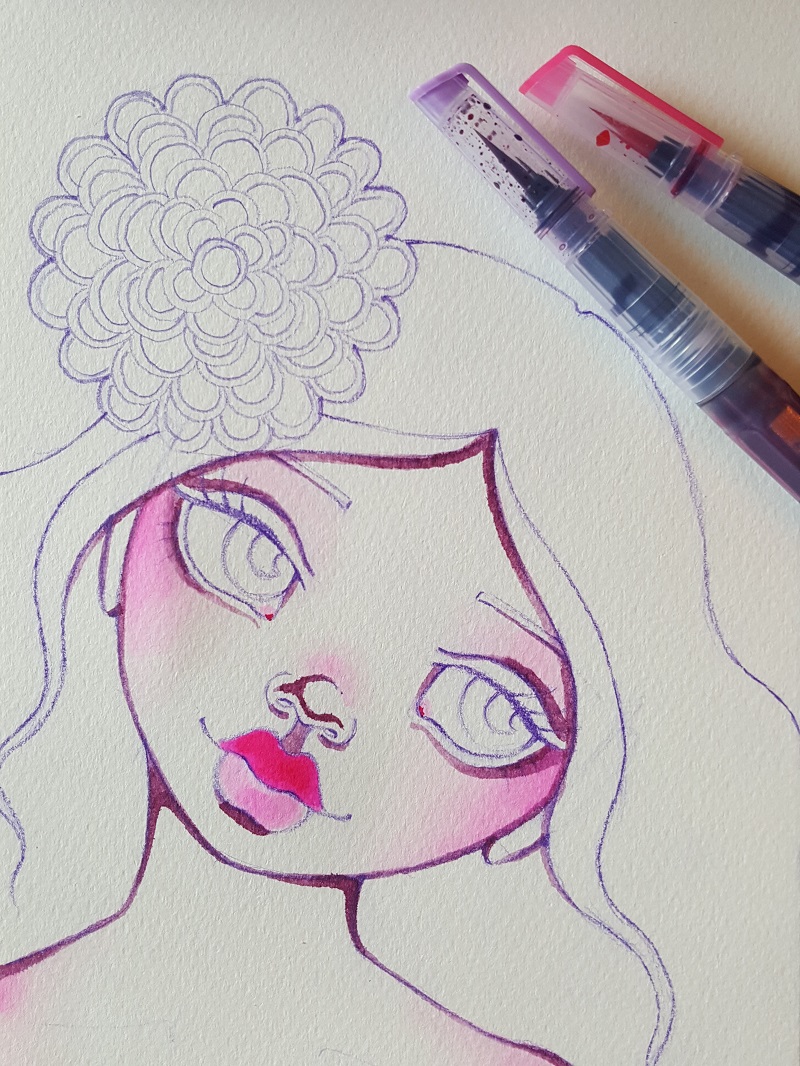 Time to add gouache and look how pretty the Mermaid Markers shine through her peachy skin (picture-3).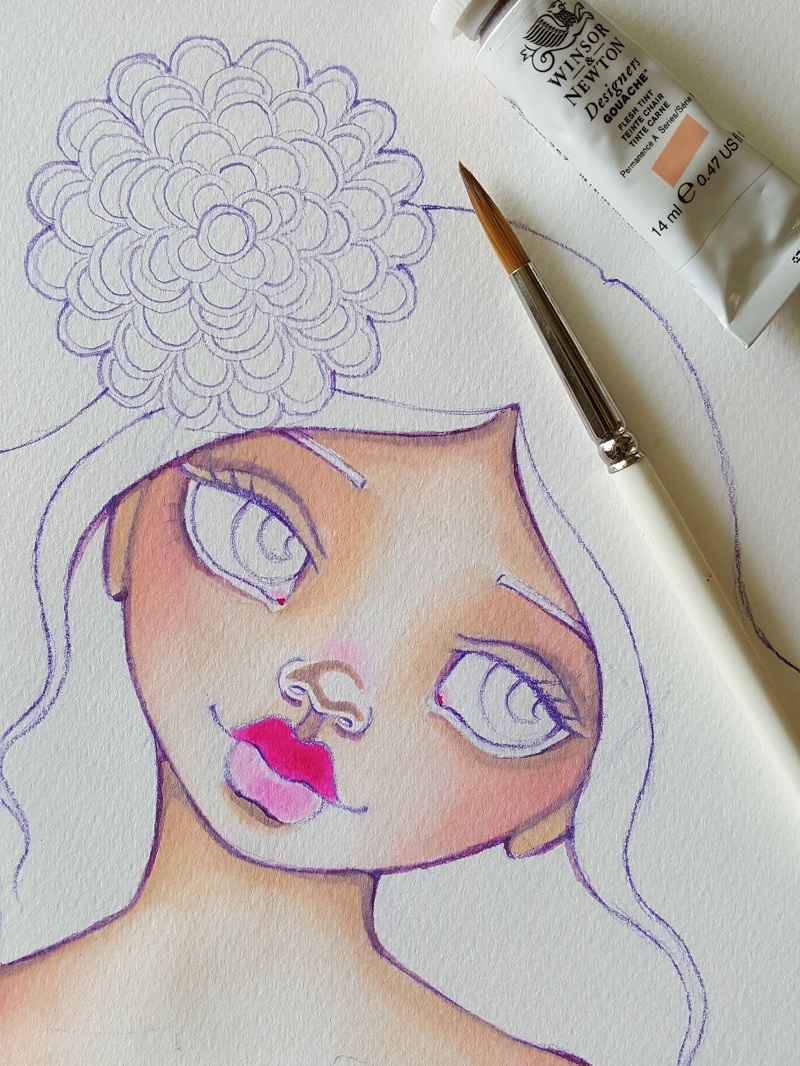 Easy peasy shading right? Her eyes, her hair and the flower in it were done in exactly the same way, using gouache, Bluebottle and more Jellyfish (picture-4).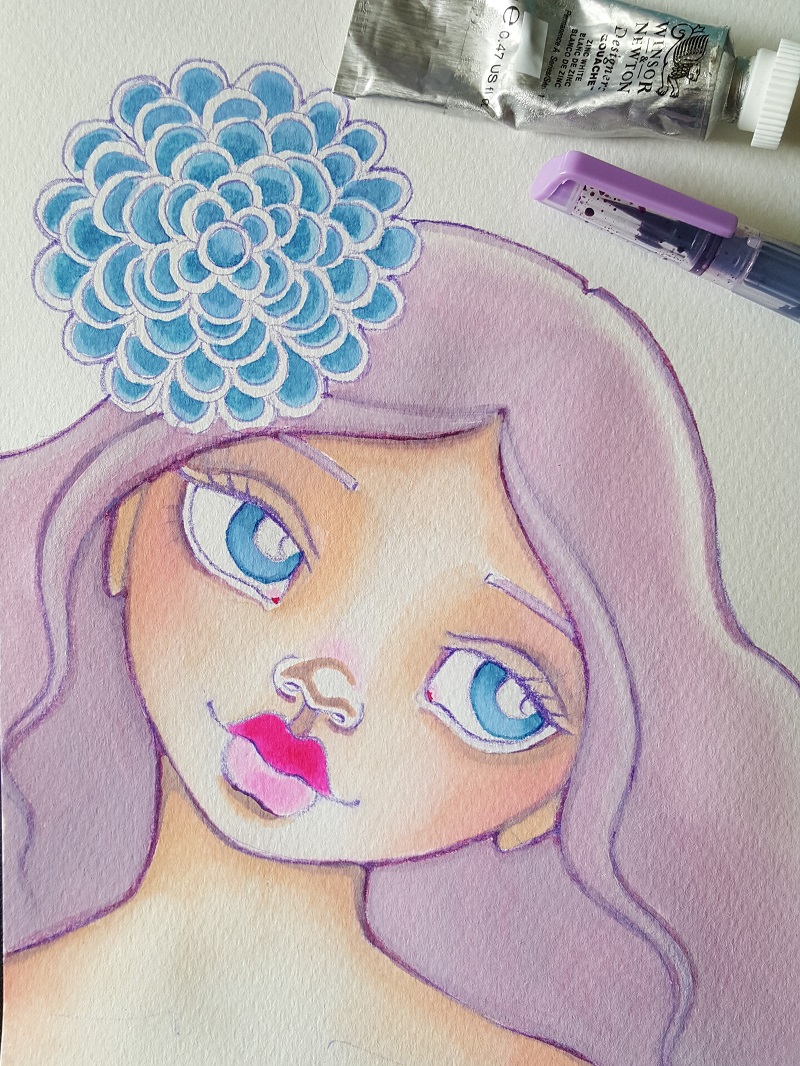 I added some final details with Deep Sea, my purple pencil and a white paint pen (picture-5). All done!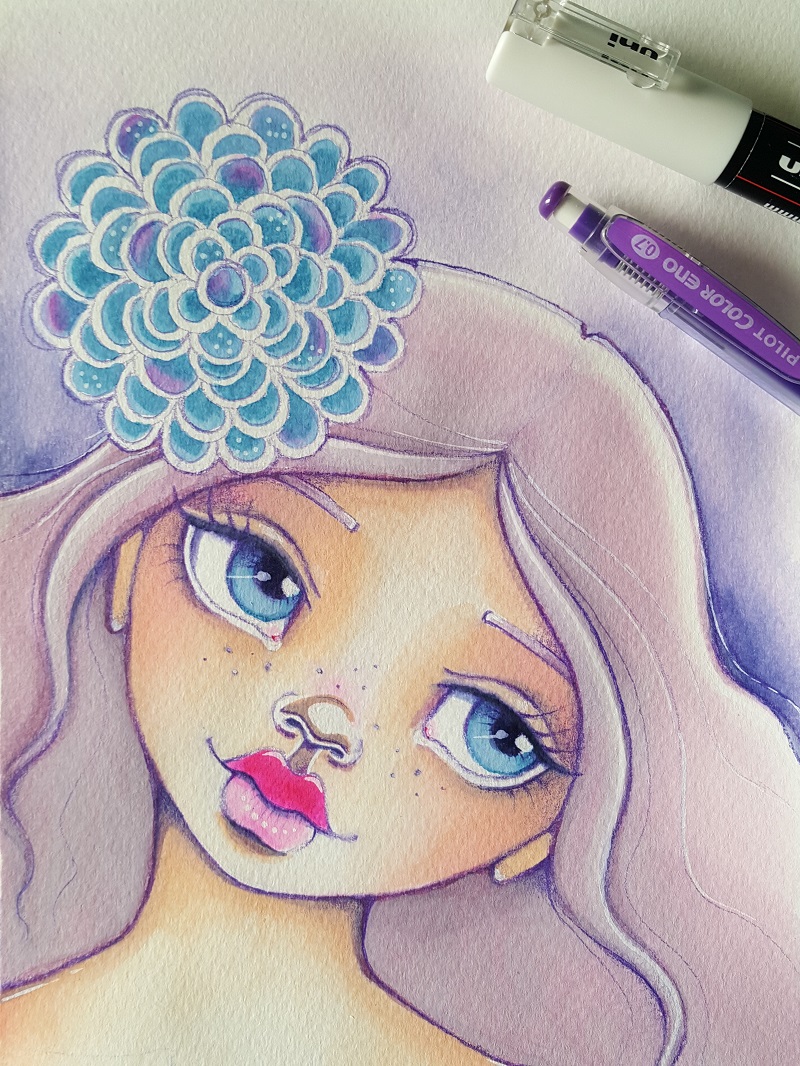 Bonustip 1: You can mix beautiful soft colours using white gouache and your favourite Mermaid Marker (picture-4)
Bonustip 2: Don't open a Mermaid Marker over your journal page… Had to give my girl freckles to fix a few tiny Deep Sea-drops… 🙂 (picture-5)
Would you like to see more? You can find me here:
cheers,
Mariëlle

Would you like to be featured in a Guest Post with a technique or tip Idea using Jane Davenport art supplies? We would love to feature you!
Email the finished Blog Post to hello@janedavenport.com
'Davenpeep Guest Blog Submission'
5 Images or less
72 dpi, 800 pixels wide
No videos please, just well lit, clear images.
Please include a written step be step walk through.
List Jane Davenport supplies used
We can't guarantee publication, but try our best! (What is helpful is for you to have a look through past posts to make sure your post idea hasn't been covered before).
xoxo Jane