I love taking a workshop that leads me in a new direction. I acquire new skills, explore and experiment. I have never painted using acrylic paint before and I am really enjoying using it. Last week in class, we started  by creating a collage to use as inspiration for the underpainting. I didn't finish it and don't like it really. It isn't resonating with me..yet…maybe it never will! Bit rather than turn my back on it and get on with something else, I am going to perservere!
My Acrylic painting class is with Bernadette Curtin (Bernie!),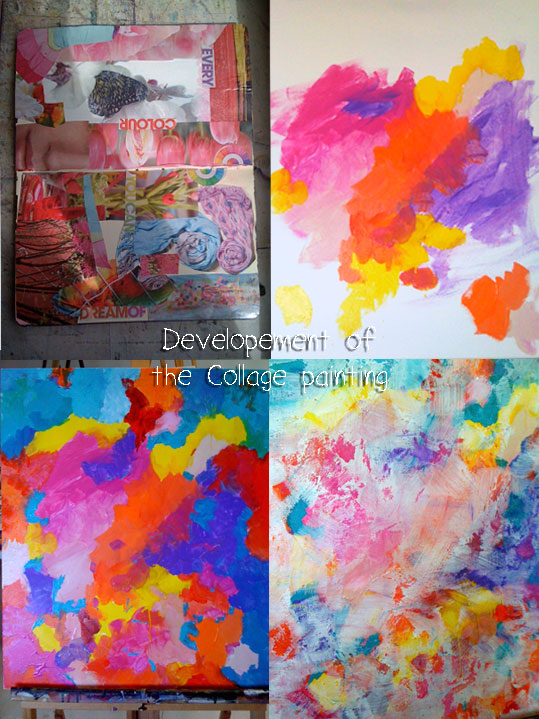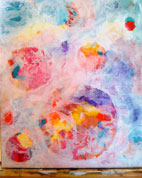 It is still a work in progress….And I worked a little more on the 'Collage' painting today, and don't really want to post it …but as this is in the spirit of expanding my boundaries…Courage my Love! Here goes…
The plan for this painting is to add text across it, so that the colours, bubbles and textures form an underpainting. So that will be the next step. eeeeeeeek!
………………UPDATE – I finished this painting! Look for Courage my Love part 2!