Description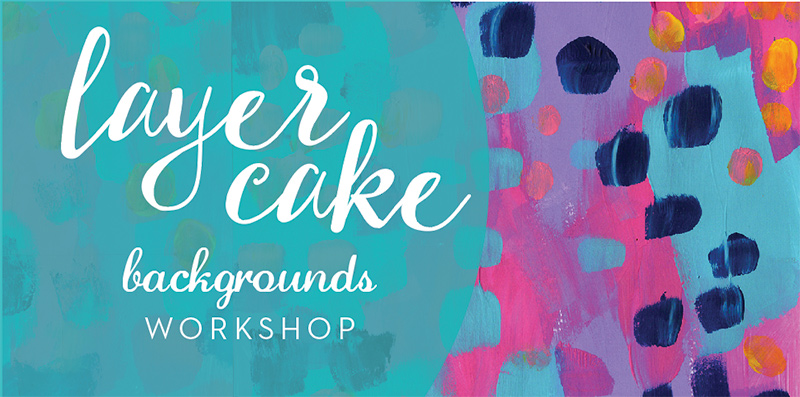 Don't you just love the process of making art and layering colours and different art supplies?
In and of itself, it's an uplifting experience.
The process and result is so yummy I think of it as a layer cake stacked with celebratory goodness!
Sometimes I leave my color-full  layer cake as is, but usually  I use it as a background for more artwork.

The workshop is available to you on a self-guided basis.
You have Lifetime access to the workshop and can access the content at your convenience!
I have some wonderful techniques that I personally use to get a page started that I will share with you in each lesson. From humble beginnings, we keep adding layers to build up a rich art concoction!
You can then use these pieces as collage material, backgrounds or enjoy them as is.

Each Lesson consists of several parts and we will be creating many
layered, beautiful juicy backgrounds throughout.
 Lesson 1 – Leftovers, Thrills and Spills!

So many of my  journal pages have began life as a little accident! Let me show you how  to help humble beginnings flourish into full artworks.
 Lesson 2 – Fill Your Plate!

Gelli Arts made a wonderful tool that we can use for easy mono-printing.
The results are magical! I will be using my Jane Davenport x Gelli Arts printing plates of course!
Lesson 3 – Dripping with deliciousness!

Seeing a blank page instantly turn from an open expanse of white to an ocean of puddling and swirling colour lifts the spirits. I will be sharing my techniques on keeping colours clear and building dense, complex color swatches.
Lesson 4 – No Recipe batches

Another wonderful method of building artwork is to work in acrylic 'batches'.
Colour play and variety of brushstrokes are they keys!
Lesson 5 –  Having your Layer Cake & eating it too!

Building a library of backgrounds is a fabulous pastime, but they can bring so much extra joy!
I will show you how I use my color experiments, including binding them into a 120 year old Victorian Era scrapbook cover!

xoxox
Jane