Don't you just love the process of making art and layering colours and different art supplies?
In and of itself, it's an uplifting experience.
The process and result is so yummy I think of it as a layer cake stacked with celebratory goodness!
Sometimes I leave my color-full  layer cake as is, but usually  I use it as a background for more artwork.
Click here for all the details!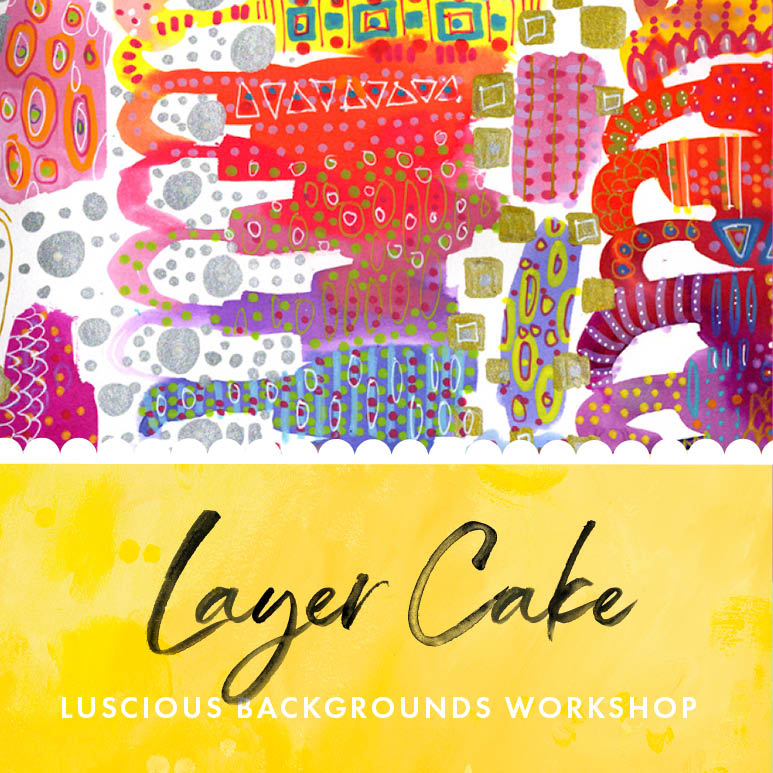 The workshop is available to you on a self-guided basis.
You have Lifetime access to the workshop and can access the content at your convenience!
I have some wonderful techniques that I personally use to get a page started that I will share with you in each lesson. From humble beginnings, we keep adding layers to build up a rich art concoction!
You can then use these pieces as collage material, backgrounds or enjoy them as is.
What you might like to know