LayerCake Paint | Rainbow Cake | Vivid & joyful pallete!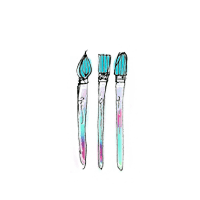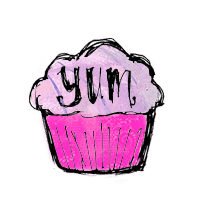 Layerable, creamy colour!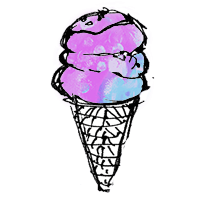 Opaque like gouache with the freedom of watercolour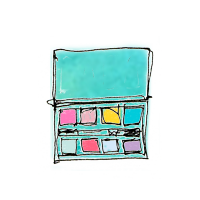 Pans are moveable & customisable
Jane's creamy opaque watercolor paints are like nothing you've ever painted with before! These dreamy paints dry to a matte finish which makes them ideal for layering with other mediums.

Rainbow Cake is like a super duper layer cake of colors and with fun names like Red Velvet, Blueberry Tart and Mint Sorbet; everyone will be hungry for these!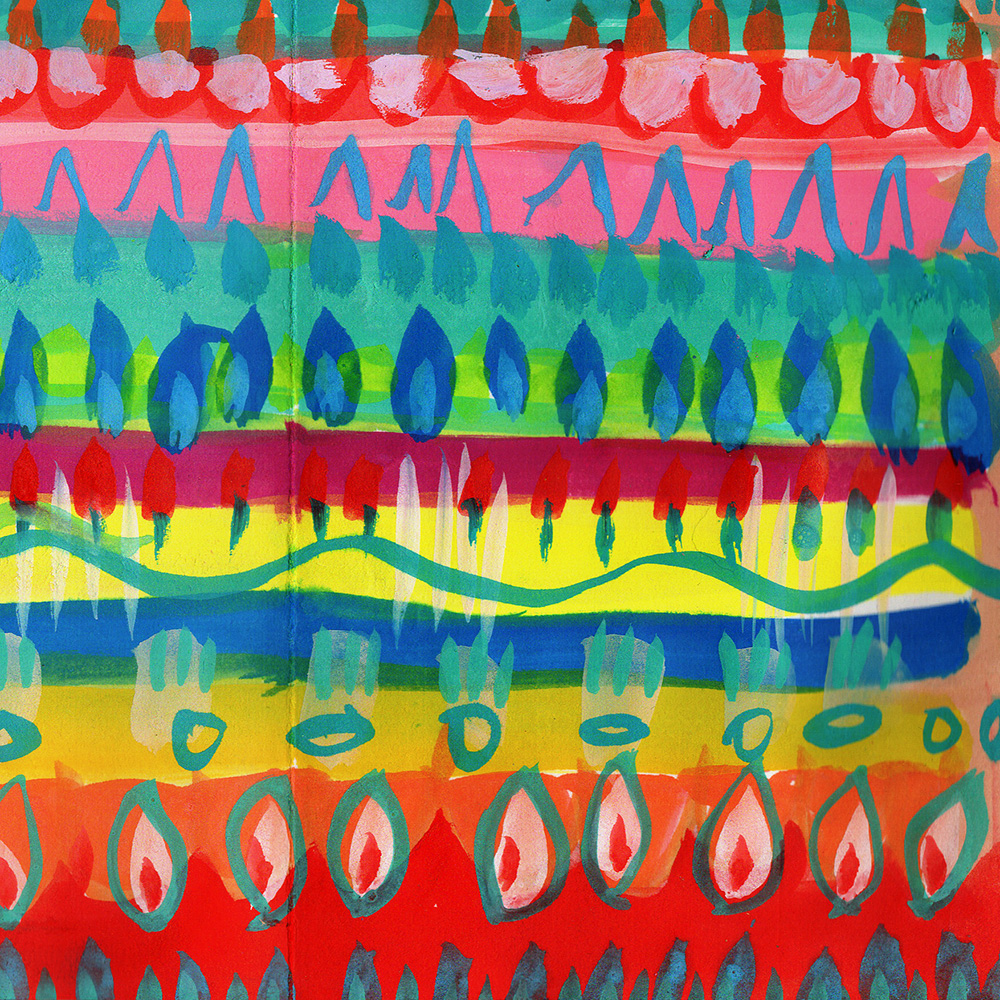 Their opaque coverage on light and dark paper is magical.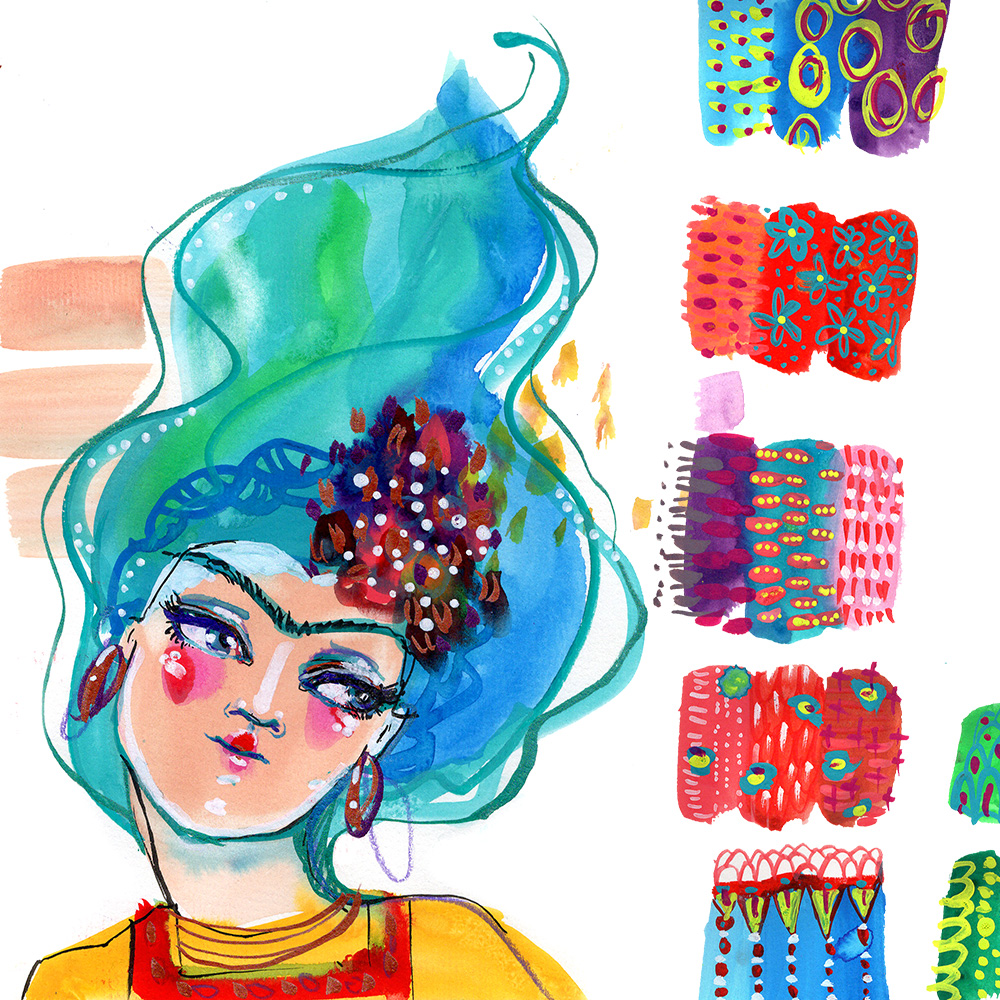 Each set includes 10 "cake pans" and 2 of the cakes are mini-rainbows of 3 colors that brush out a stunning stripe of color.
A brush is included in the set as a gift!
Click here for  a downloadable Swatch Sheet.
Or drag the image below to your desk top.
Print on the paper of your choice to test the colours!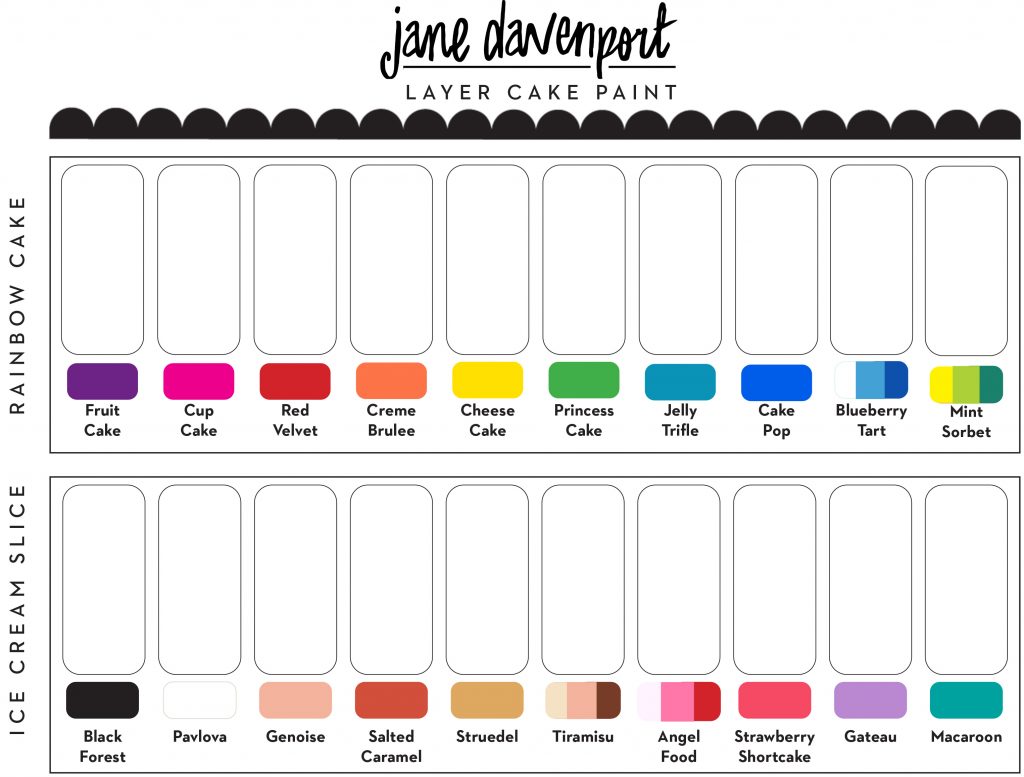 What you might like to know
The Ice Cream Slice set of colors is wonderful for blending into any tone and includes 2 detail brushes.
For best results, do not oversaturate the paint pans with water or leave brushes in water for extended periods of time, or over-night.
After use, let the paint cakes and brushes dry, and store with the cover closed.
Do not leave in extreme temperatures.
Thick application made need a spray fixative to stop colour transfer.
| | |
| --- | --- |
| Weight | .4 kg |
| Dimensions | 25 × 8 × 2 cm |
| Palette: | Rainbow Cake, Icecream Slice, Both sets! |