Food Truck LayerCake paint | Dreamy, creamy watercolour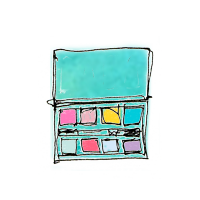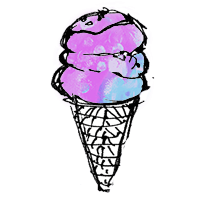 Soft blending, creamy colour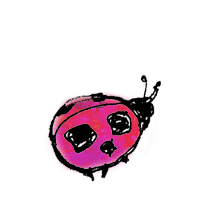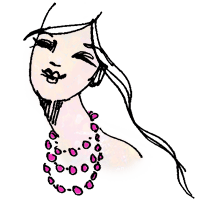 Perfect for mixed media faces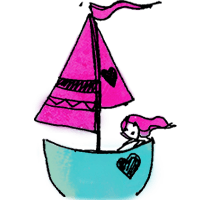 LayerCake paint is a gouache-like, layerable paint housesd in water-colour like pans!
It feels rich and layers on itself so deliciously, hence the name.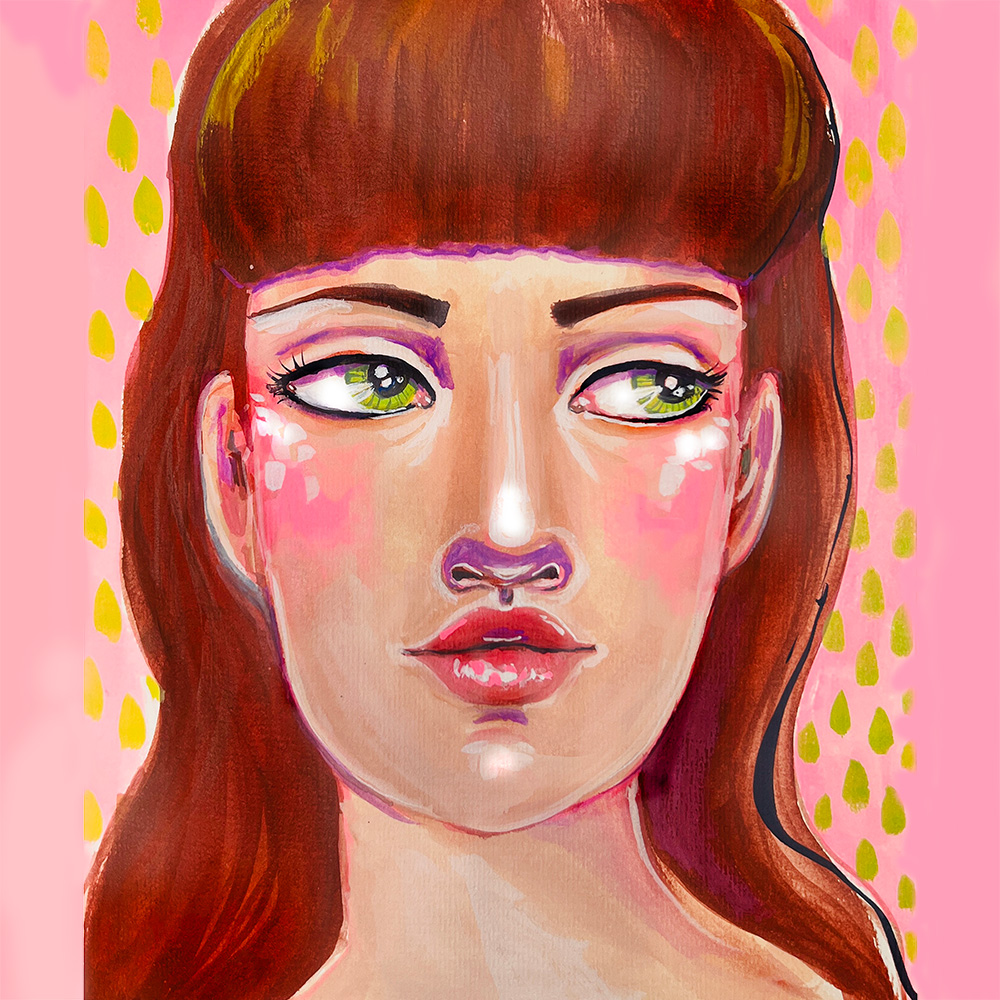 The Food Truck palette presents 19 new Layer Cake !
The carefully balanced colours expands the generous serve of skin tones already available for a ready-to-go portrait palette.
You will also find a selection of brand new vivid colours that add a vivacious pop of colour in any art situation.
White is included as it really is an essential and expands the colour universe into useful pastel tones.
You will also find a lovely round top brushas a free bonus!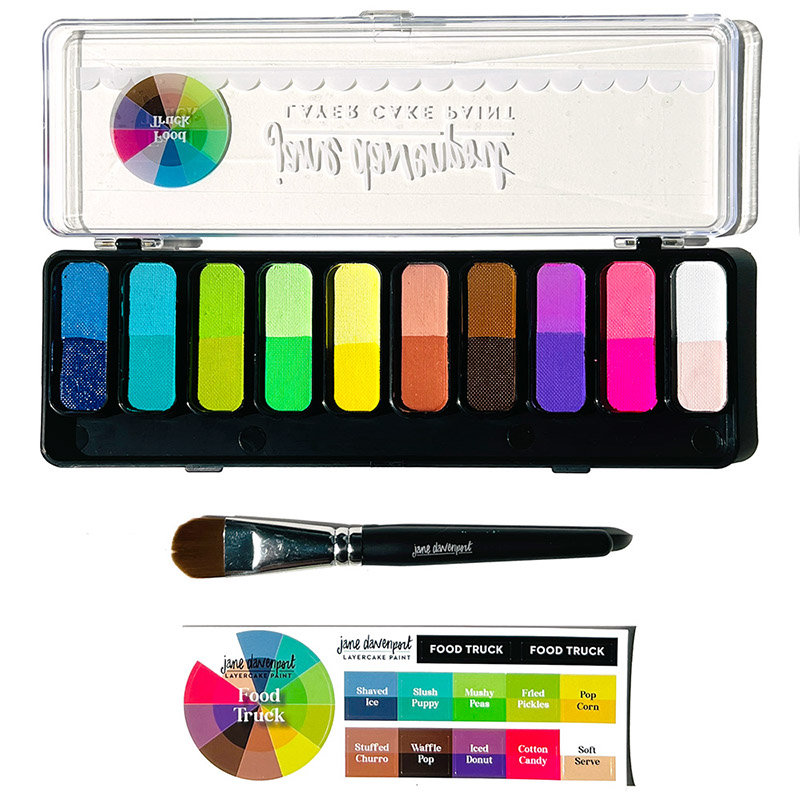 and as a second bonus, Sticker labels so you can label the palette colours if you like.
The sticker labels replace the swatch card as our new innovation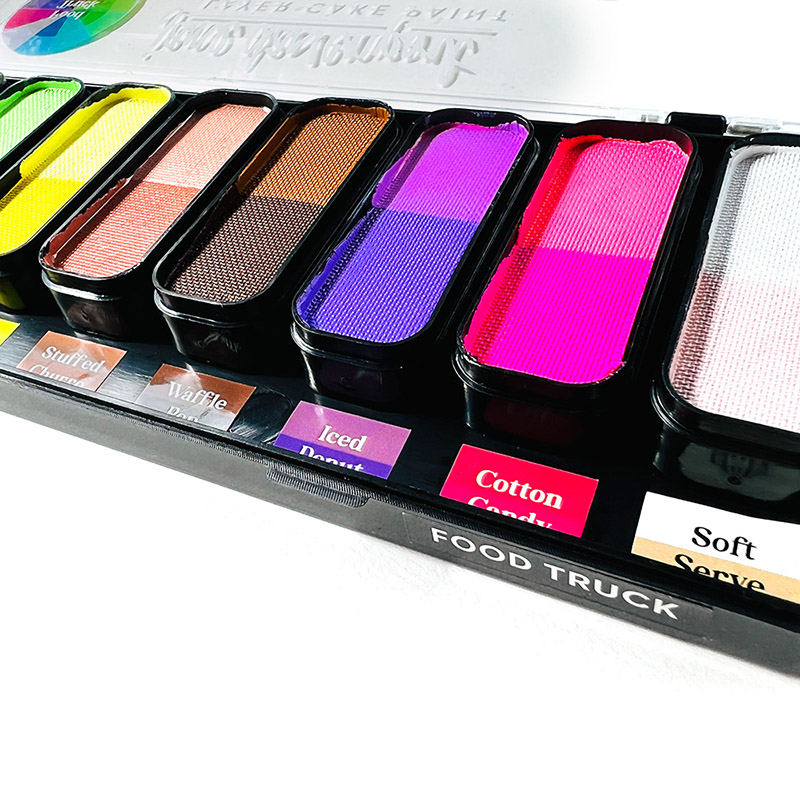 LayerCake paint combines the vivid opacity of gouache with watercolour's ease of use, and acrylics' layerability.
When Layercake paint dries it has a divine, velvety surface. Think of it as a liquid Artist Pastel!
In thicker application you can add a spray of Matte fixative varnish or cheap hairspray over the top to help everything stay put.
The pans can be moved in and out of the palette so you can customise at will!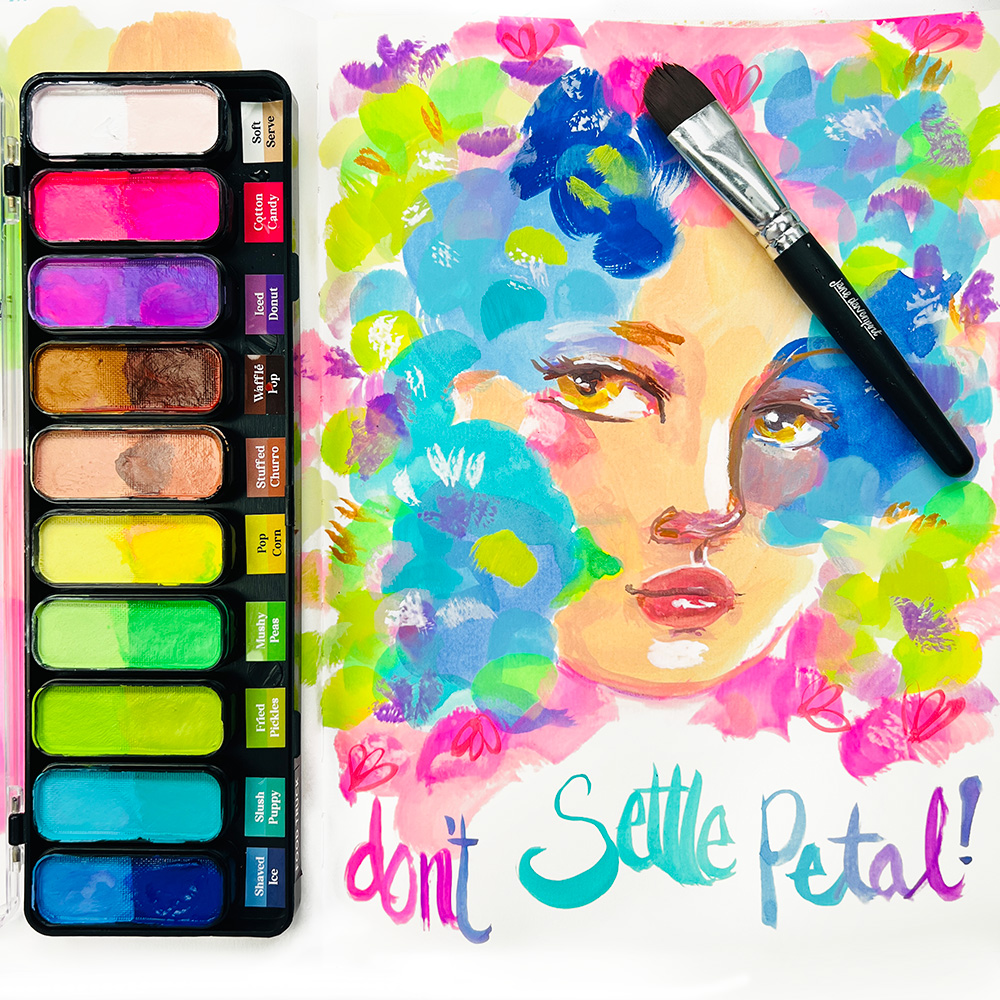 This palette is filled with unusual colours for a paint palette, but they are the types that I am always chasing when I mix!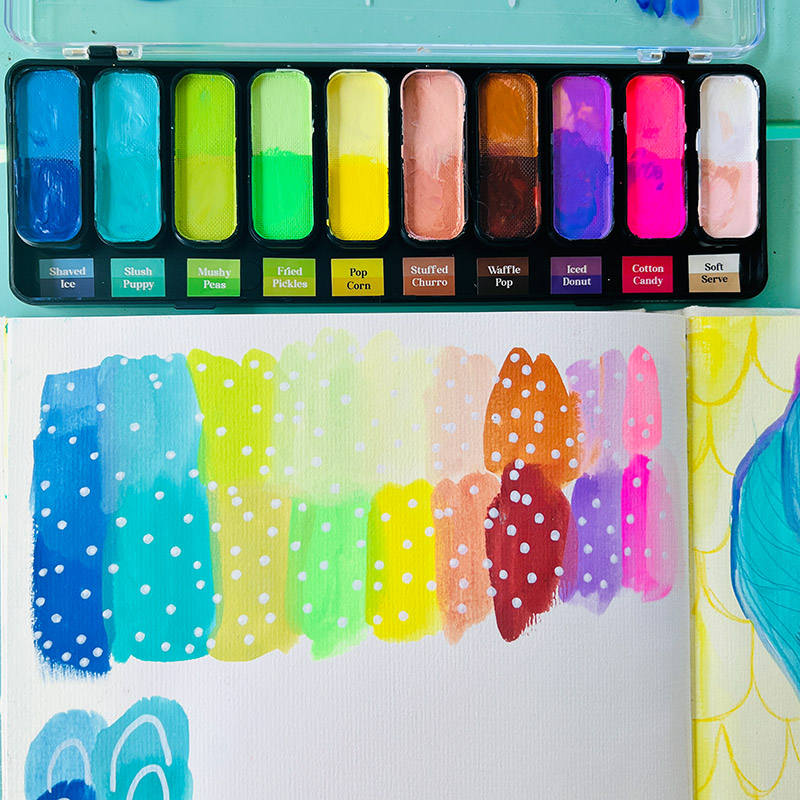 Combine them with my other LayerCake palettes to extend the range!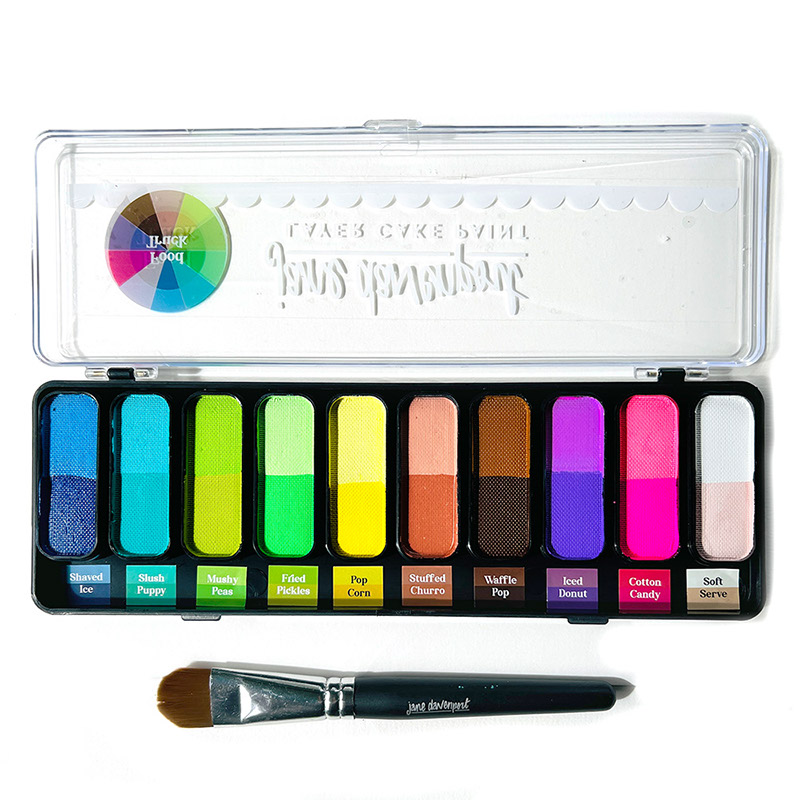 LayerCakes are creamy opaque watercolor paints unlike anything you've ever painted with before!
These dreamy paints dry to a matte, velvety finish which makes them ideal for layering both on themselves and other mediums.
The opaque coverage they have on light and dark paper is magical!
You can use a spray fixative/varnish for thicker applications.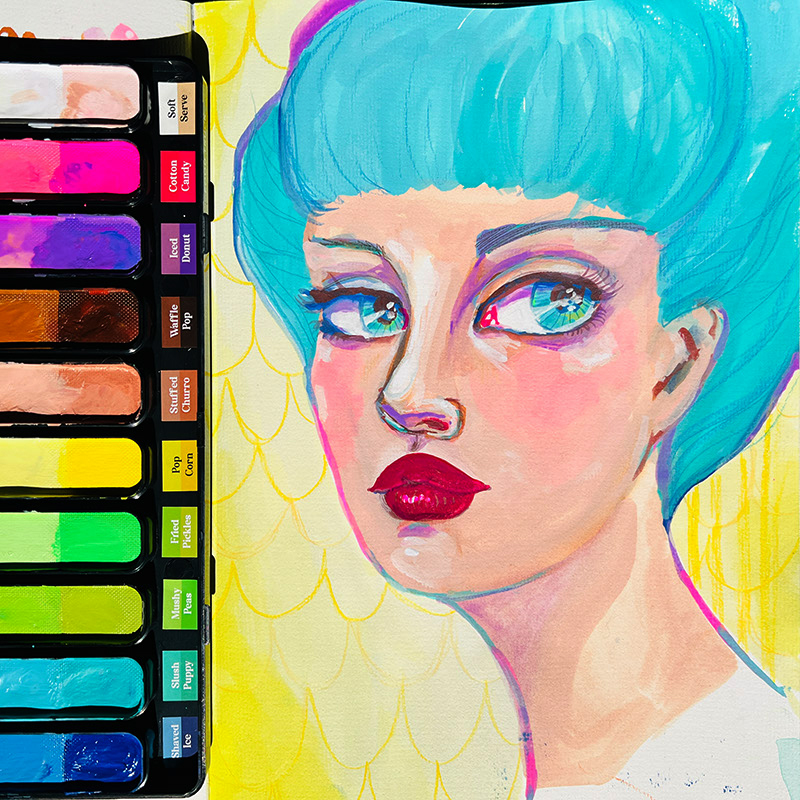 What you might like to know
For best results:
do not oversaturate the paint pans with water or leave brushes in water for extended periods of time, or over-night.
After use, let the paint cakes and brushes dry, and store with the cover closed.
Do not leave in extreme temperatures.
Thick application made need a spray fixative to stop colour transfer
| | |
| --- | --- |
| Weight | .4 kg |
| Dimensions | 22 × 8 × 2 cm |