Marvelous Mermaids | Learn to draw undulating mermaids!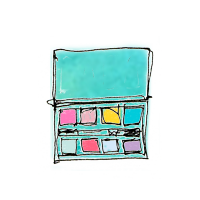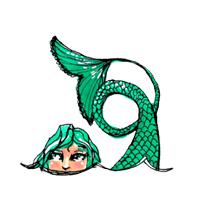 mermaid drawing techniques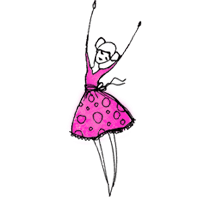 Fun for all levels and ages.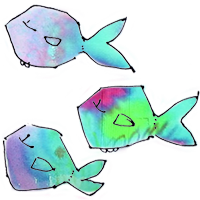 Beautifully printed and full of colour!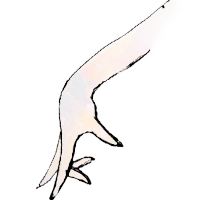 Hands on drawing instruction!
Make a magical mermaid splash! Following her bestselling I ❤️Drawing: Fabulous Figures, Jane Davenport dives deep into the ocean to explore the wondrous world of mermaids. She shows how to draw and paint these sensuous sirens, with their perfectly proportioned figures and  shimmering scales!
Your book will be signed as well!
Jane's evocative instruction touches on every aspect of this fantasy realm:
Oceans of Color: Paint beautiful backgrounds in which your mermaids can dwell.
Go with the Flow: Convincingly draw these sinuous creatures in undulating poses.
Mermaid Hair Don&;t Care: Paint the flowing tresses that are every mermaid's trademark.
Keep Urchin Up: Depict mer-mezmerizing facial features.
Mermaids are a joy to create because they are mythical and defy gravity! That means that arms and hair can float, balance isn't an issue and legs don't exist, which leaves more room for creative licence!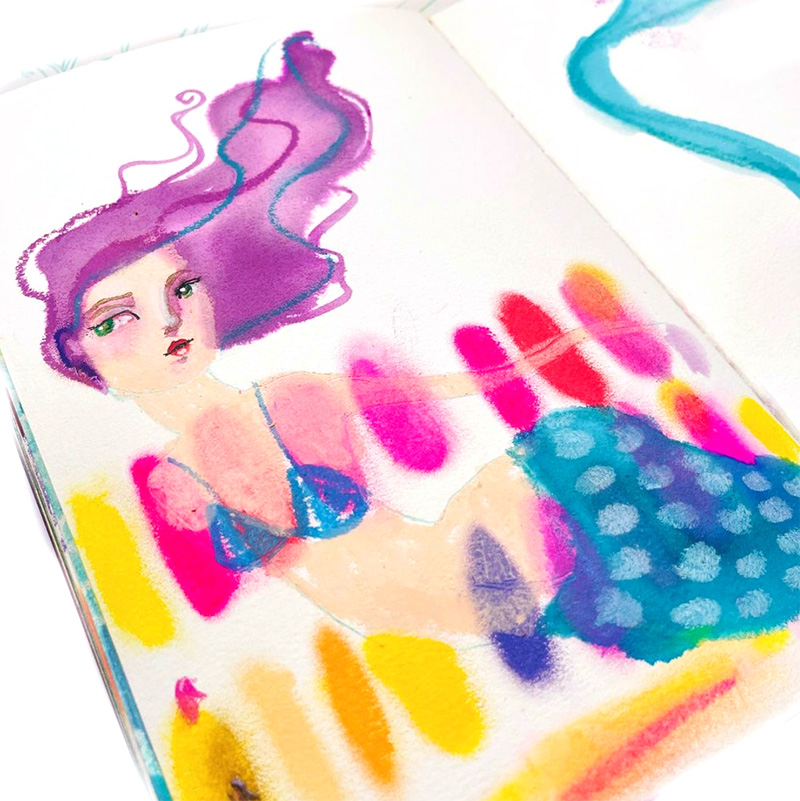 Sample pages: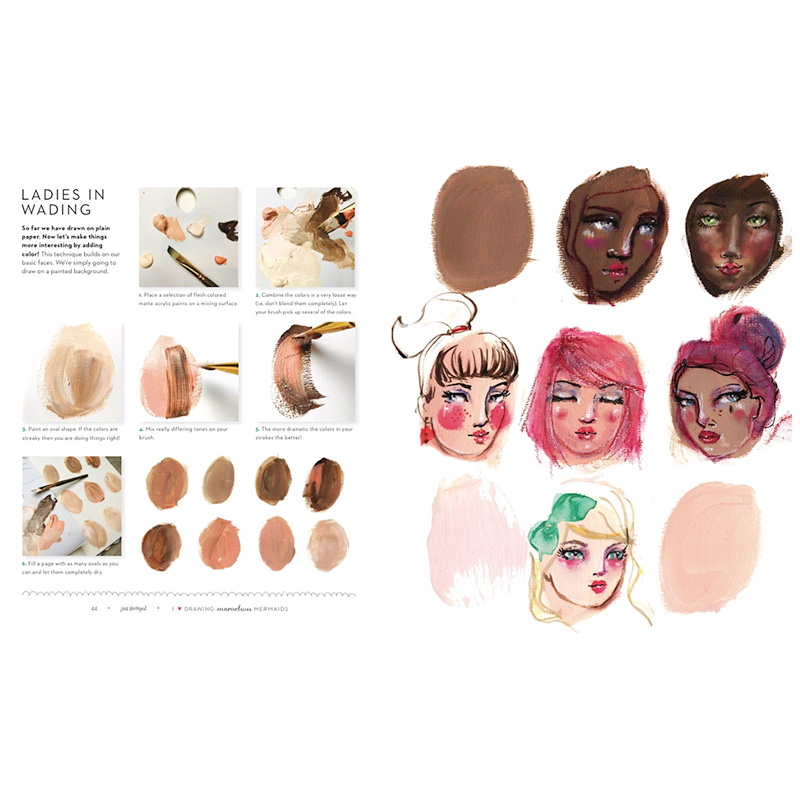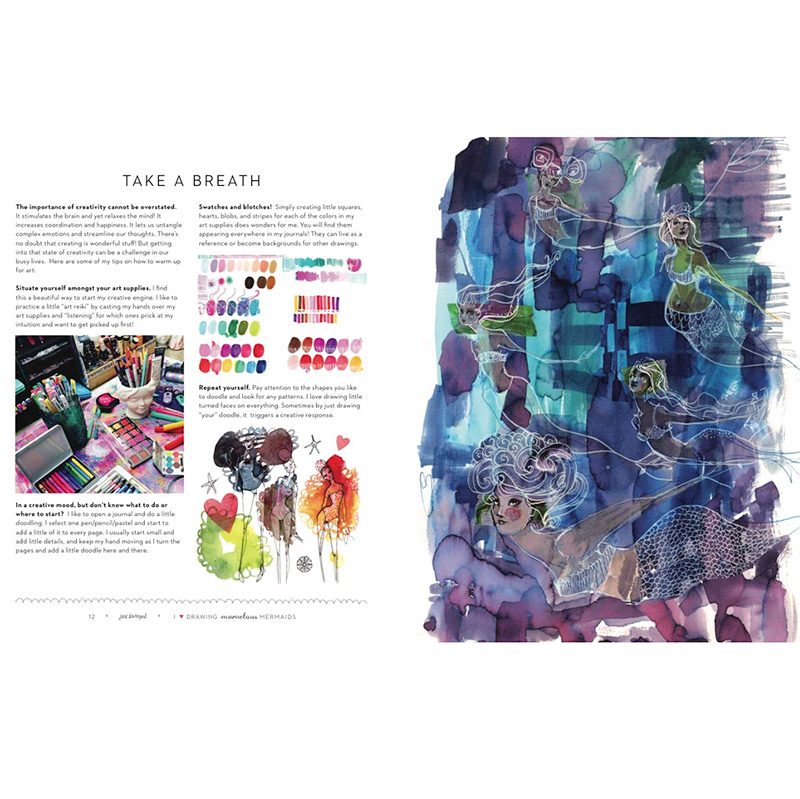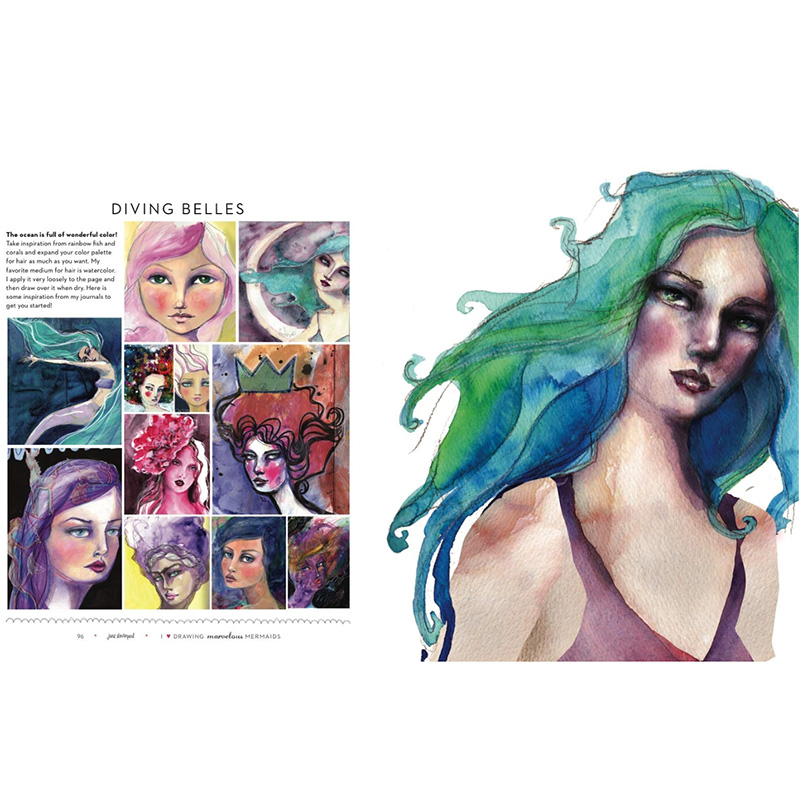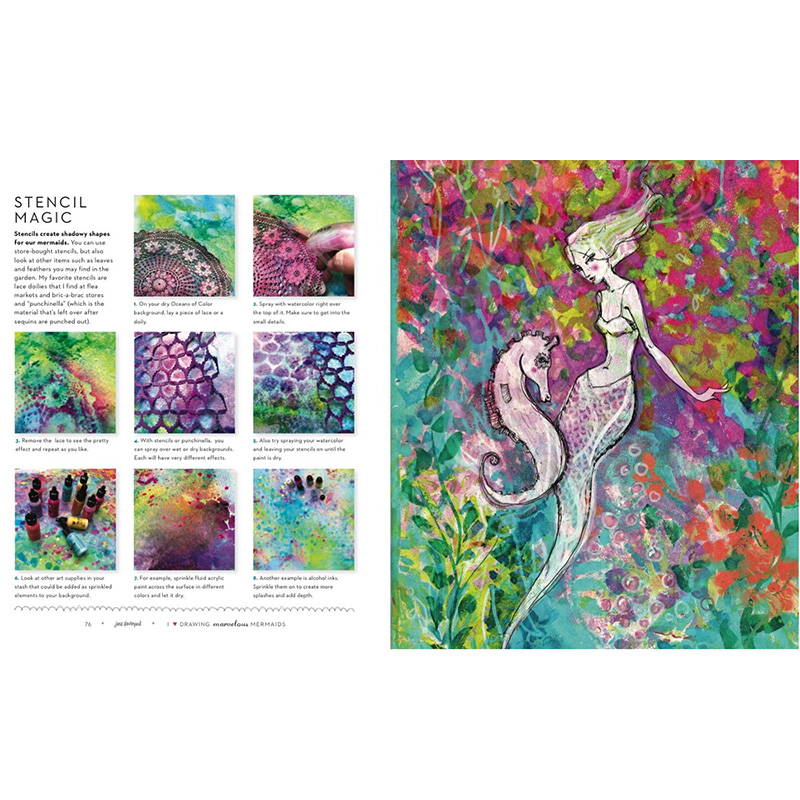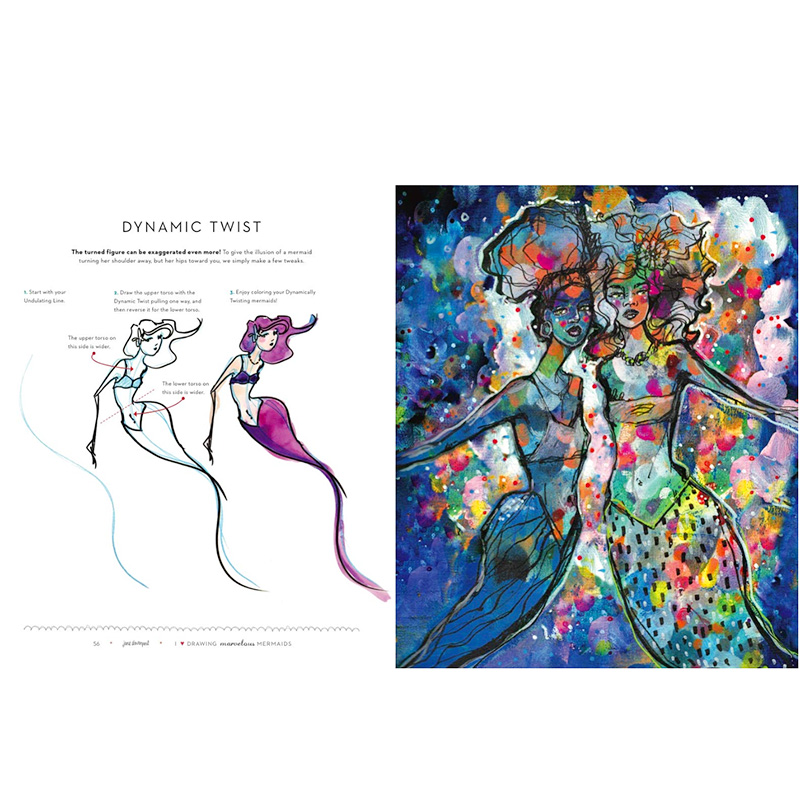 What you might like to know
This book is a wonderful companion to the 'Vitamin Sea' Workshop!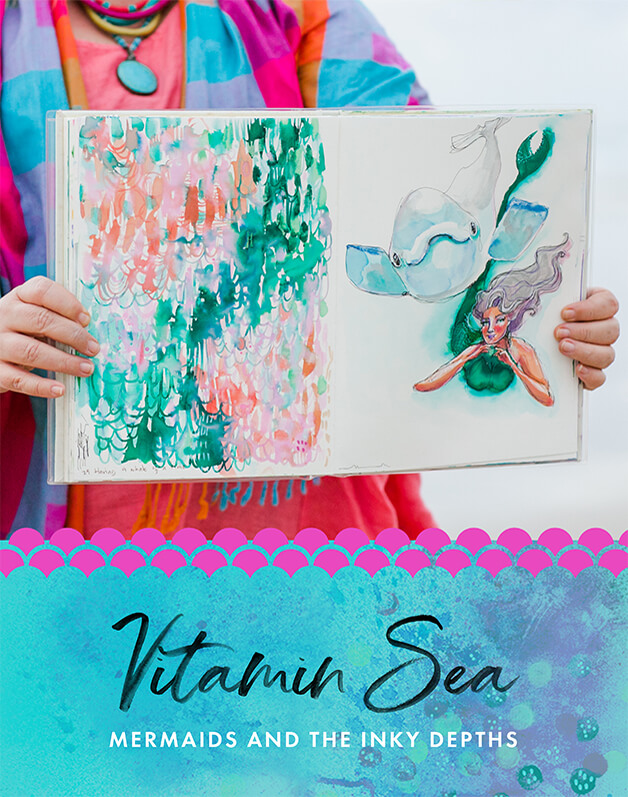 | | |
| --- | --- |
| Weight | 0.65 kg |
| Dimensions | 22.5 × 27 × 1 cm |