Studio Beauty Bundle | keep clean in style!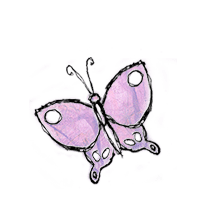 Comfortable, adjustable apron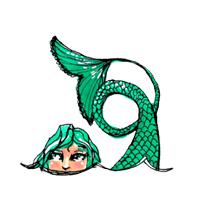 Cotton cloth for art spills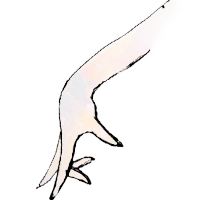 Baby Wipe pouch with ziplock
Make your artspace beautiful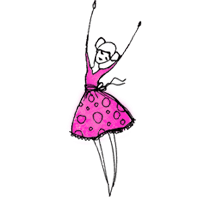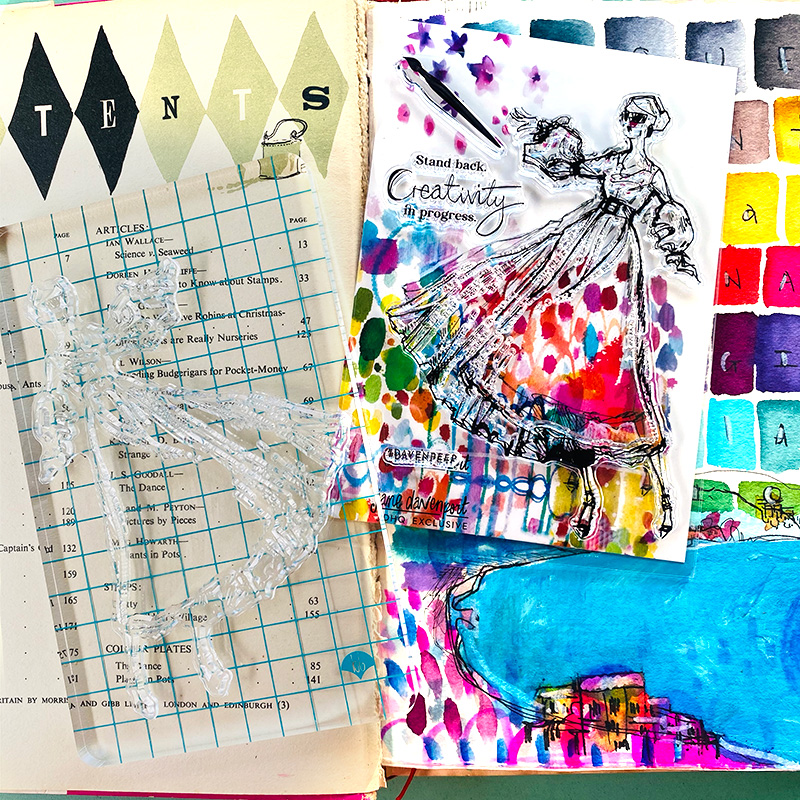 If you accidentally leave your Art Clutch open, and your baby wipes dry out ( it happens!) add a little distilled water back on to the top wipe, close the clutch, and let the water work it's way through to re-moisturize your wipes.
I always use unscented, alcohol free 100% water wipes.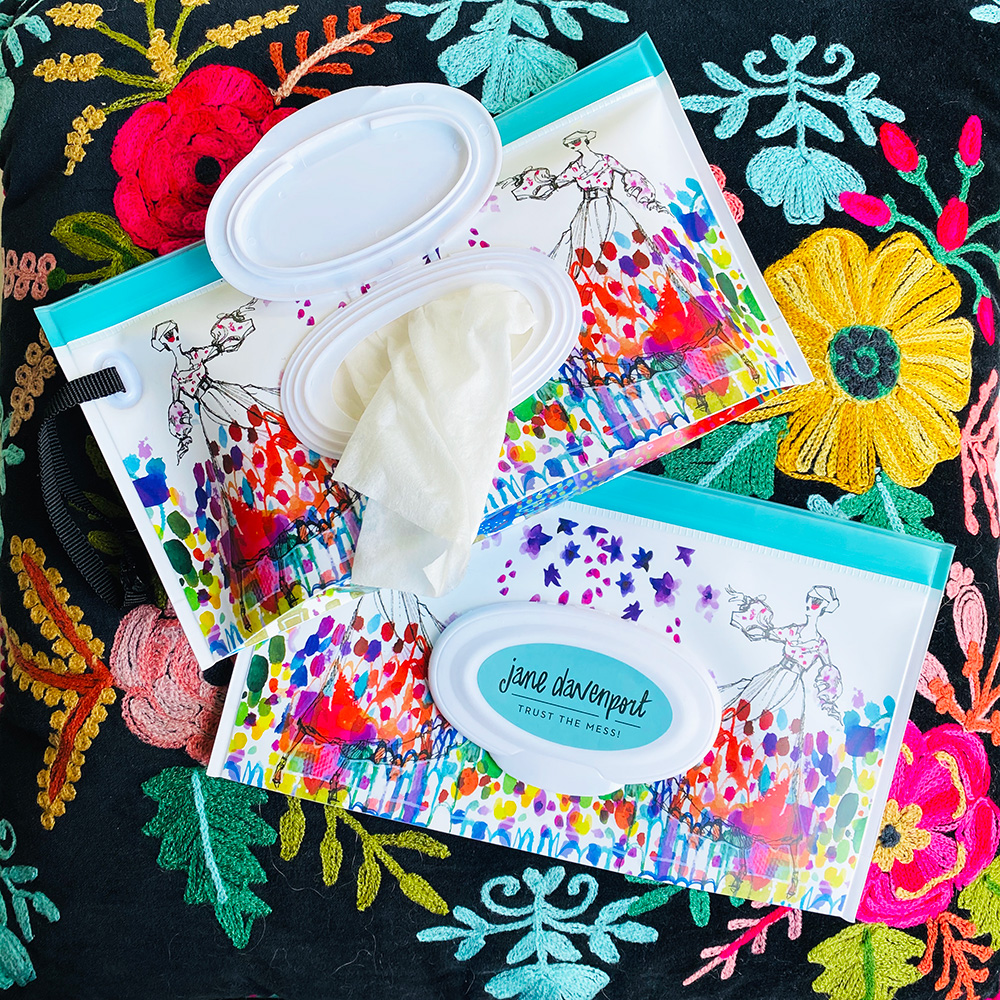 This delightful Art Clutch houses your baby wipes in style!
Open the ziplock seam, place baby wipes inside, and close. Easy!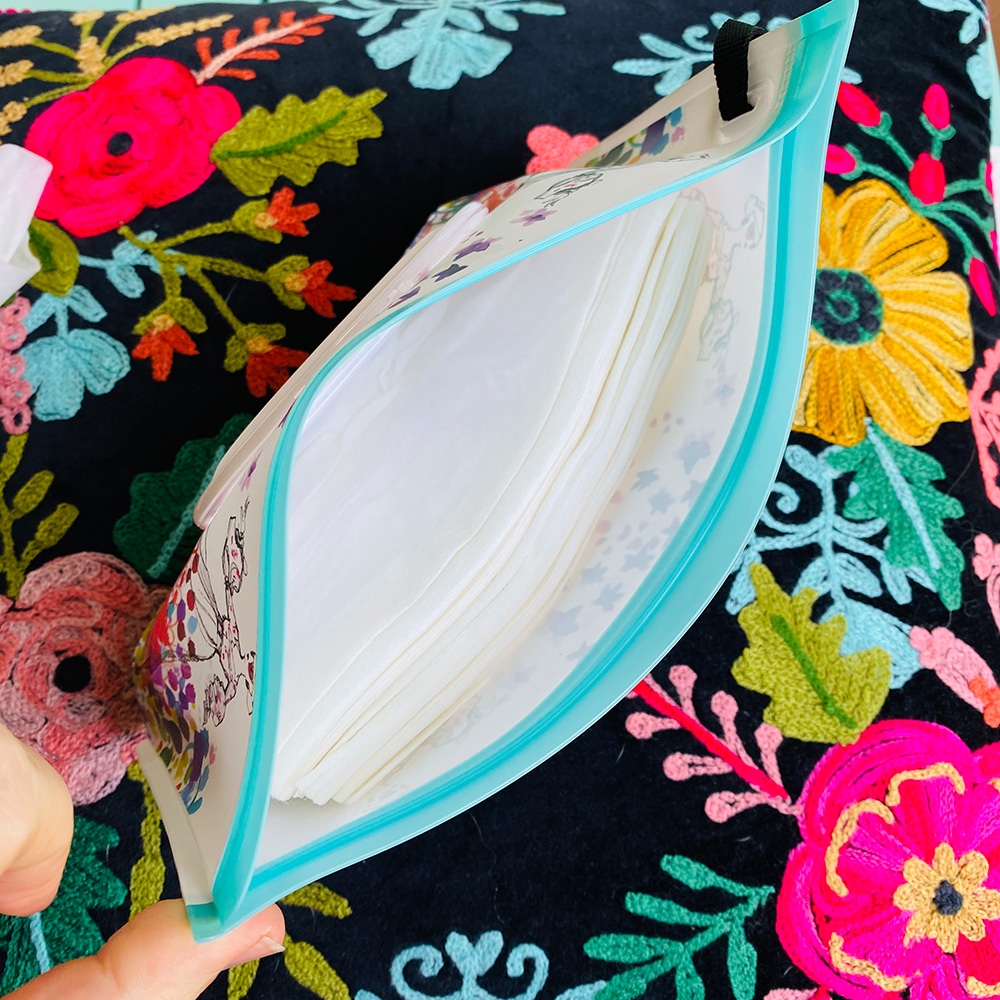 What you might like to know
The Artpron and Art cloth are printed on 100% cotton. They stay cool, can be washed and get softer with each use.
Each one helps keep you and your beloved art space clean and beautiful.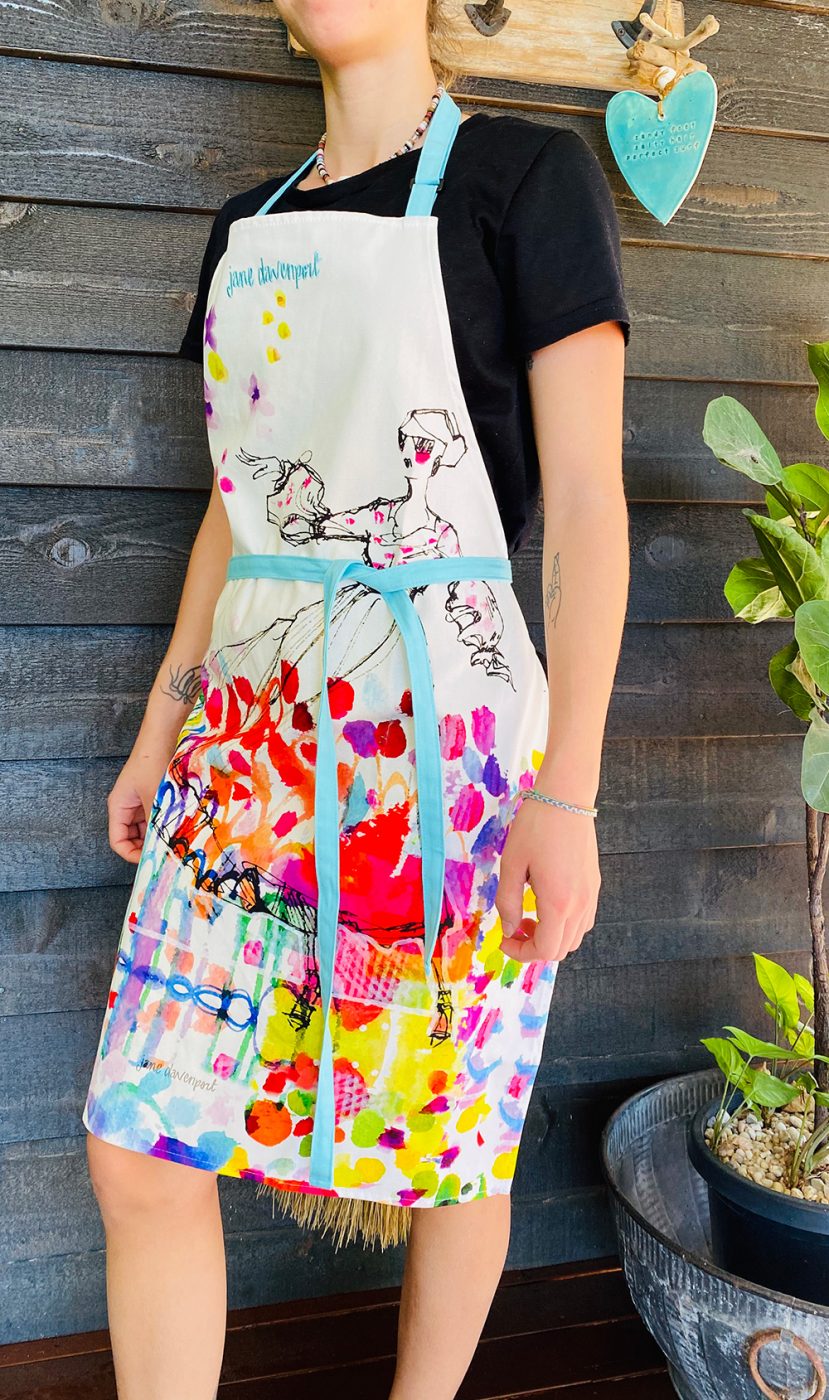 I created the art featured while sipping an Apperol Spritz in the magical little Italian town of portofino. Such sunny memories…
This bundle includes the stamp featuring this artwork too!
A delightful Gift!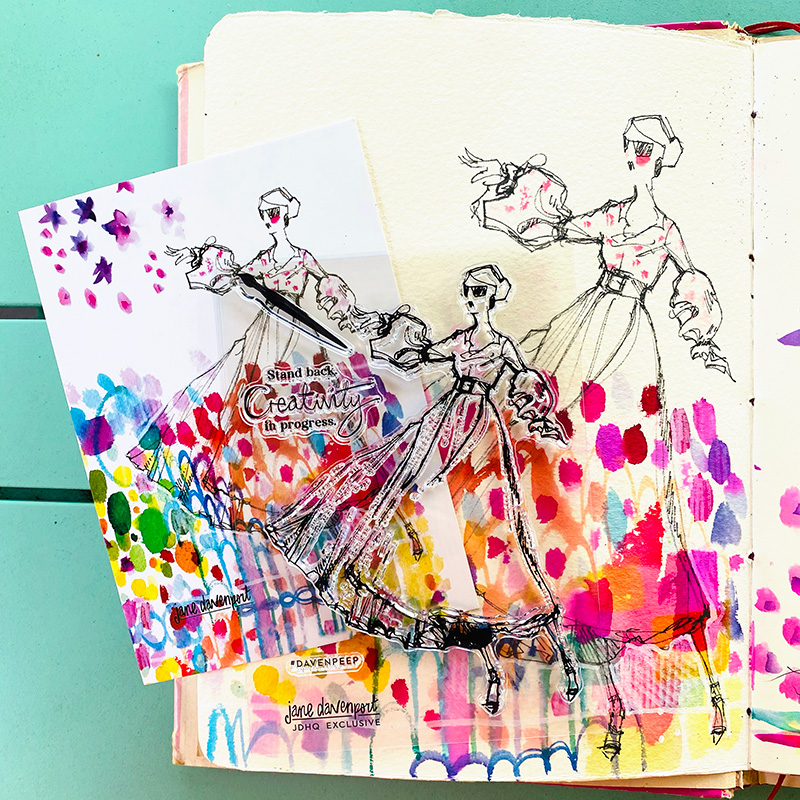 | | |
| --- | --- |
| Weight | .1 kg |
| Dimensions | 15 × 10 × 5 cm |
Art Stamp | Creativity in Progress!
| | |
| --- | --- |
| Designs | Swatch Out! Labels, Swatch This Space!, Straight Faced, Creativity in Progress, Whole collection x 4! |