FUNtain Pens | add ink to different nibs!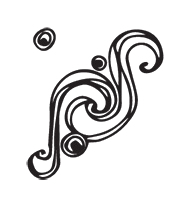 Refillable cartridge included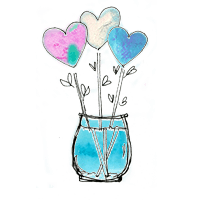 Add the ink of your choice!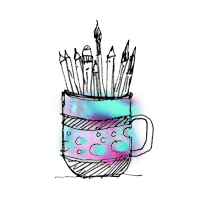 Use for lettering, drawing & everyday writing!
FUNtain pens are INKcredibly creative tools! You can load whatever fountain-pen-friendly ink you like, and change as you feel.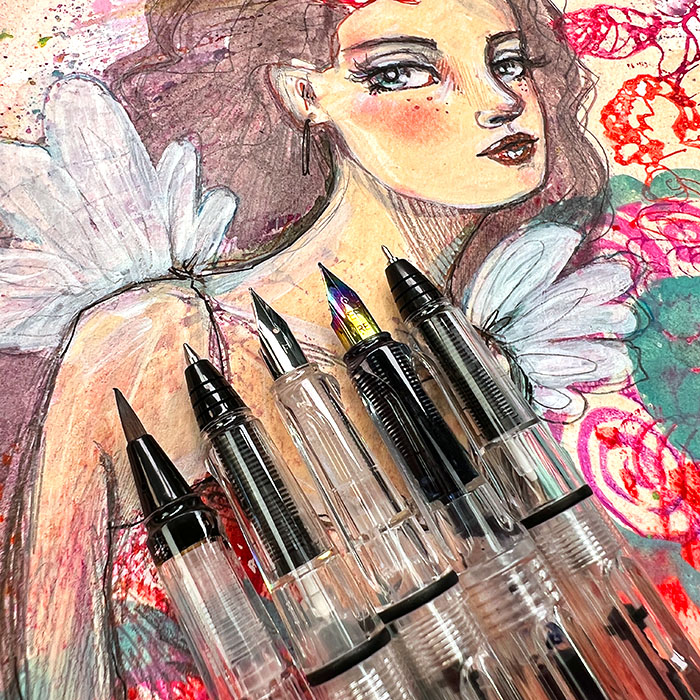 Not only that, there are five nib choices…. that's what makes them FUNtain pens!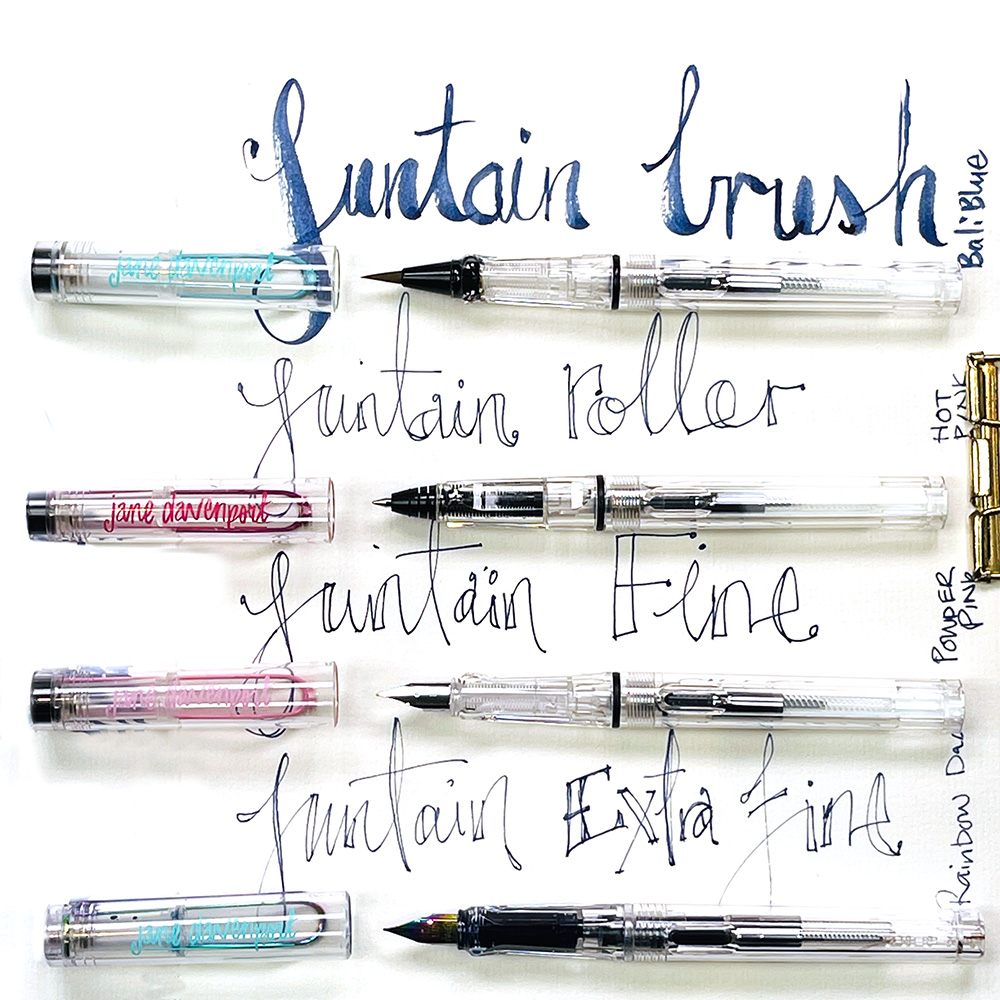 The screw style ink convertor allows you to draw any fountain-pen-friendly ink into them, and change ink colours on the fly.
The cap and pen body are in clear acrylic so you can see the ink levels .
the colourful metal clips help identify the nib inside at a glance.
The pens come empty, with no ink and are a blank slate for you to add your favourite inks to!
This are wonderful if you are new to fountain pens, and if you are fountain-pen fanatic, then these new nibs will expand your repetoire!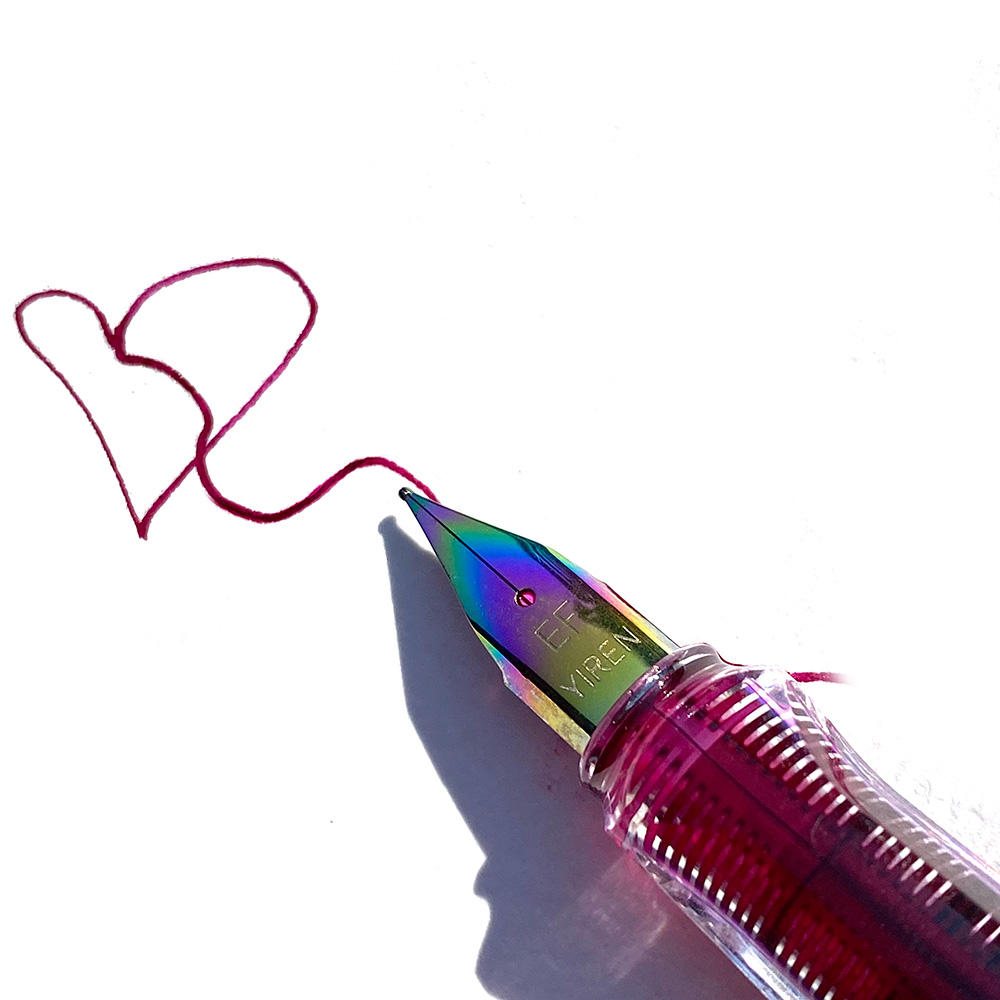 Sketch and create with this suite of fabulous nibs! They are only made better by the valuable option of being able to load your choice of fountain-pen friendly inks into them! My favourite is to use INKredible inks!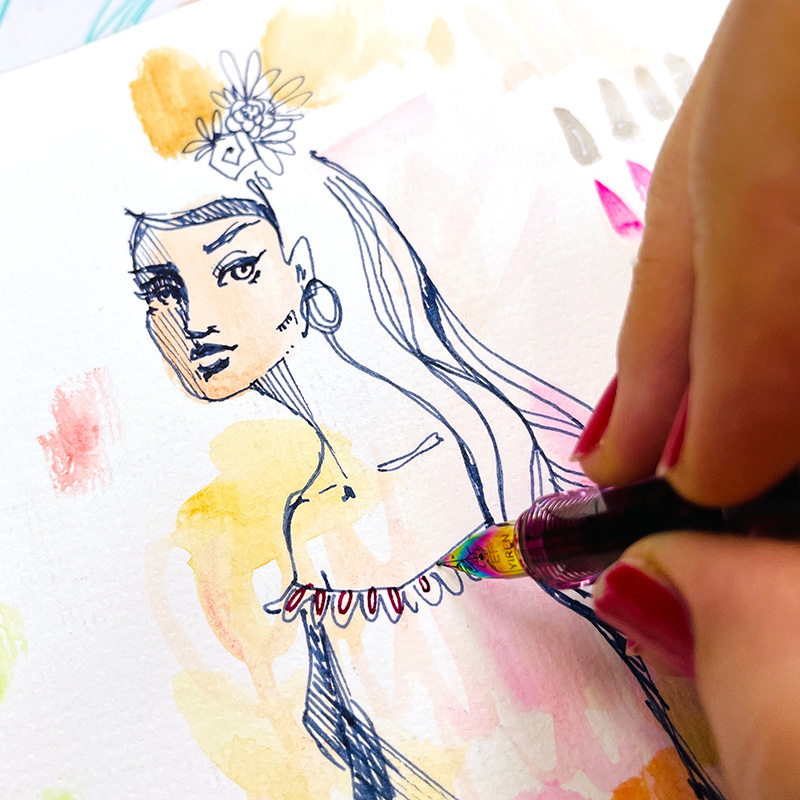 I adore the Roller ball tip with my tattoo Inks!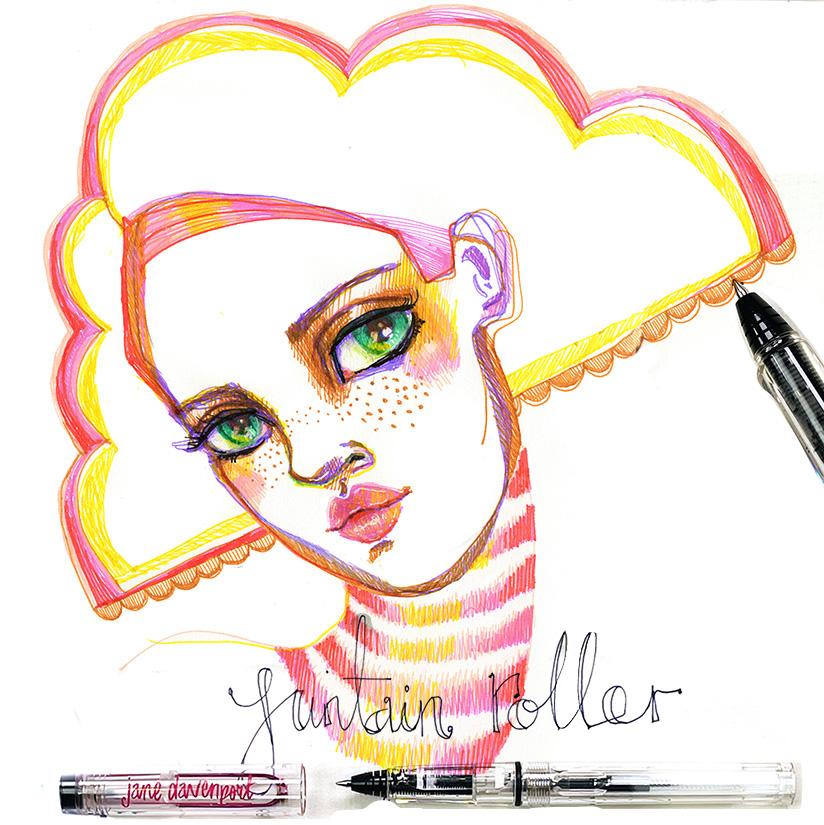 IThis is an example using Tattoo inks in the EF fountain pen nib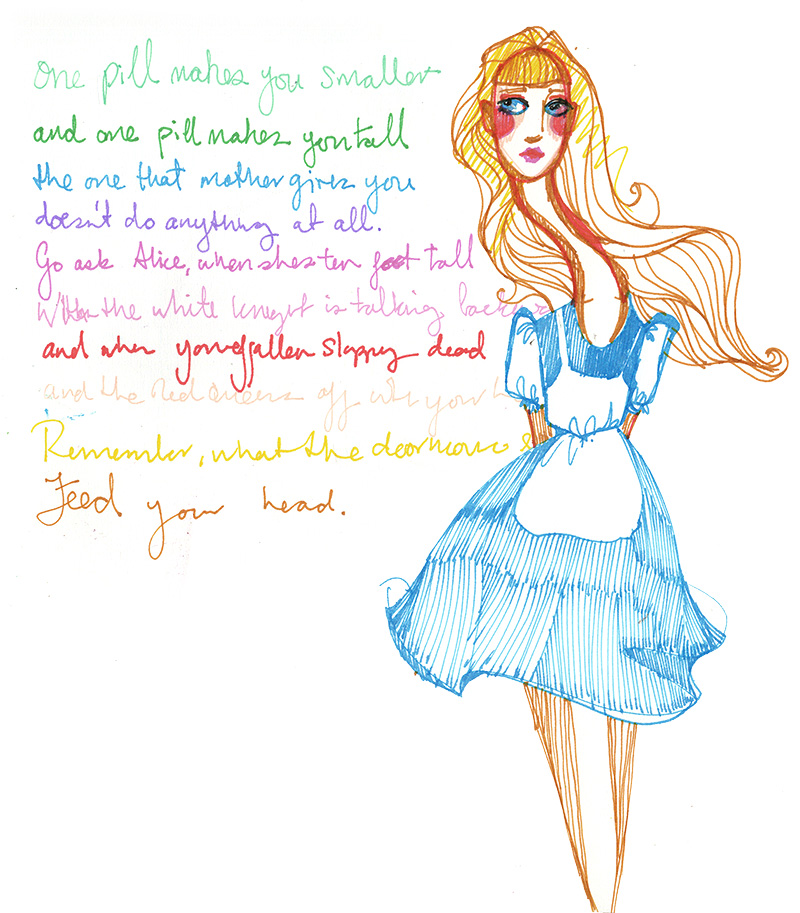 This is an example of the inks with the brush pen nib: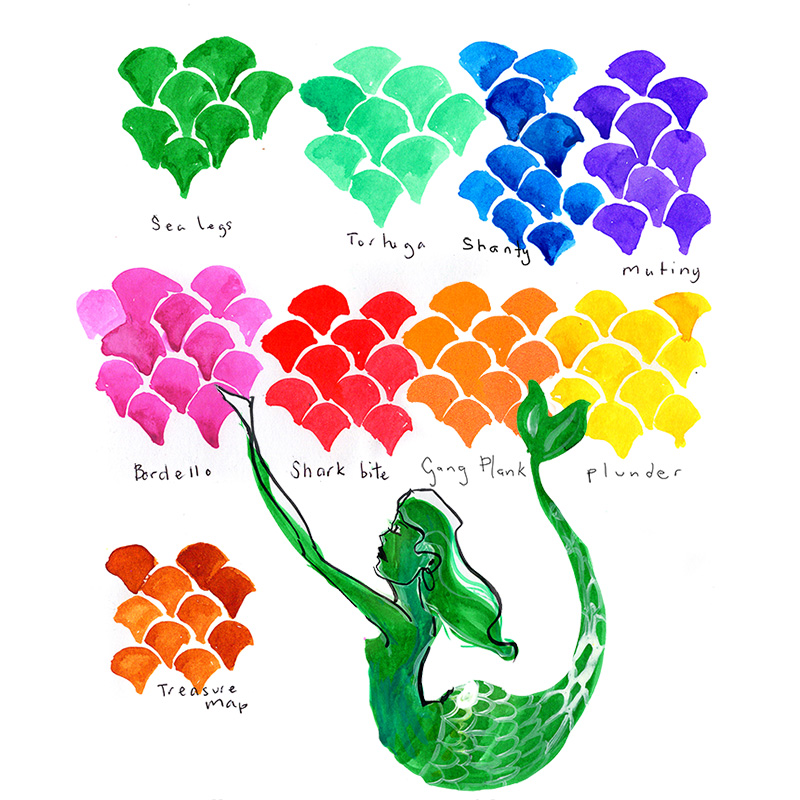 What you might like to know
To load your ink, follow these instructions.
More details are in the video above.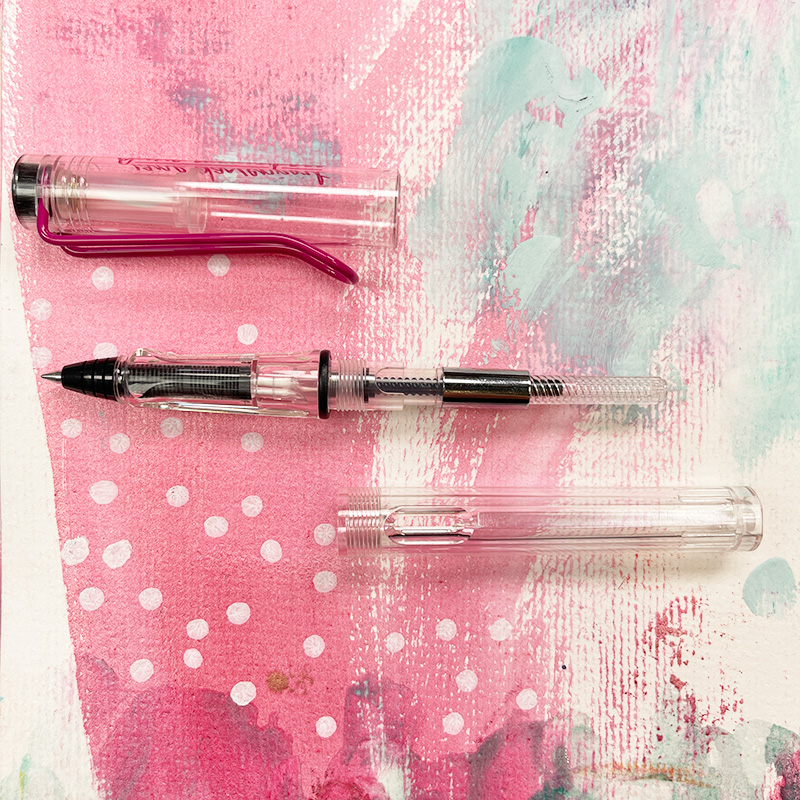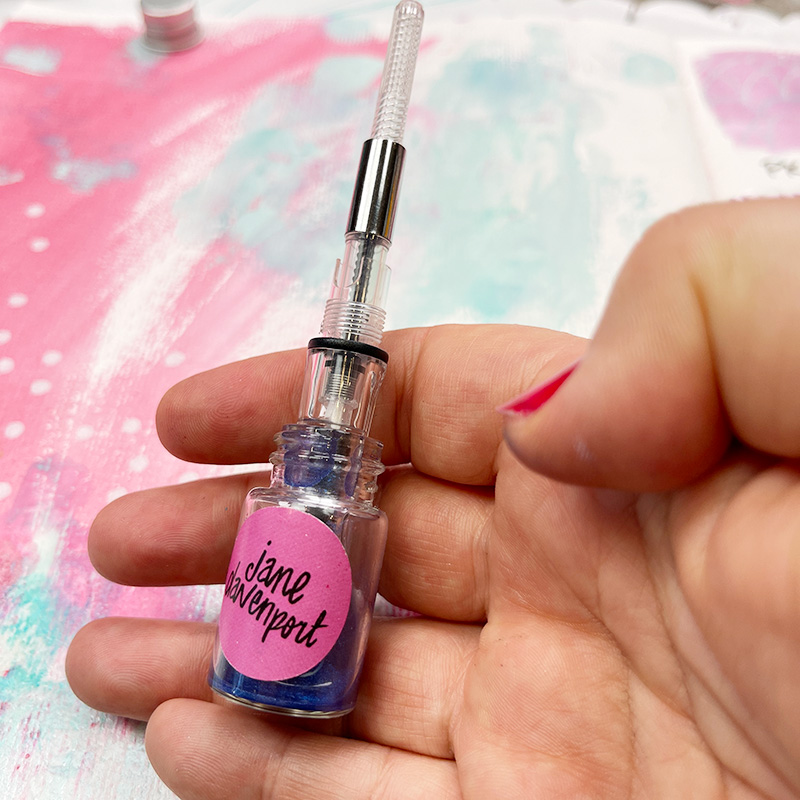 | | |
| --- | --- |
| Weight | .1 kg |
| Dimensions | 6 × 5 × 2 cm |
| Nib type | Extra Fine Fountain pen Nib: Rainbow clip, Fine Fountain Pen Nib: Baby Pink clip, Brush Nib: Powder Blue clip, Roller Ball nib: Magenta clip, Technical nib: Silver Clip, All 5 FUNtain pens! |