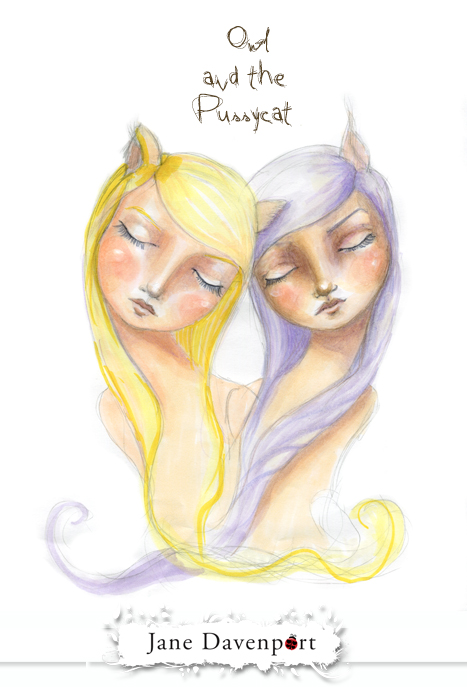 'Owl and the Pussycat' isn't finished yet, but I so enjoyed these sweet girls, that I wanted to share them with you.
I love drawing faces. It is one of my favourite things to do…i find it quite challenging and absolutely absorbing as I bring these characters out into the world.
I am asked all the time about drawing, especially faces, so here  is a little video on the basics. It's a snippet from my Draw Happy class on 21 Secrets.
httpsv://www.youtube.com/watch?v=nKSU8EwVl40
What I used:
I splashed out and purchased a Portrait set of Copic Markers. These are a rather pricey, professional, alcohol based markers. They come in a HUGE range of colours and are just DELICIOUS. I can't get enough of them….
You can get them here:
Blick Art Materials

20% Off Most Scrapbooking Products at ScrapbookingAlley.com