Did you know my first 'real job' was as a Fashion illustrator? I even went to Paris to study at the Institute of Fine Arts. Alcohol-based Markers were my weapon of choice because they are clean and quick to work with. I still have my collection, and there is plenty of juice left in most of them. Pantaone Letrasets, Yokens, Shinhans, Chartpaks, Prismacolor markers… some are stinkier than others (Chartpaks = pee-yew!), but its the Copics that reign supreme. The are the least wiffy, the colours are magic and the brush nibs are heaven-in-a-pen. But they have pretty much sat idle for the past few years…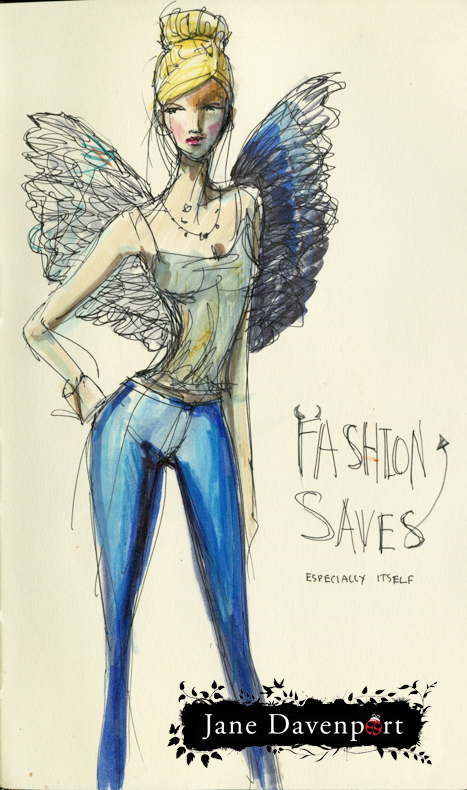 Then along came Adriana Almanzar and her Siren Dreams class. I have admired this talented ladies work for some time. I was tempted, I love mermies! But I am teaching online at 21 Secrets and giving that my all. I was also working on my book, meant to be painting ( there is only 1 painting left in my gallery now! ), plus I am going on my big trip to Paris and Portugal and I am planning it down to the minute. I don't have time for another class!
But then I found out that Copic markers were a big part of the class. And I buckled! And man alive, am I glad I did. Ady is so generous with her classes. Videos galore! And she creates seriously gorgeous art…she calls her subjects dollies, and in her accent, the word takes on a lustrous importance.
So I have had the videos playing while I was working on my book…ladybirds and mermaids are a surprisingly pleasant on-screen combination. I have set up a mini-studio next to my chair in the media-room. I stocked it with supplies I wasn't using as much but deserved their place in my hands. My Copics are all prettily lined up. and my second- favourite pencils, Lyra Polycolor, are in work. And while watching a video ( Grand Designs and Angel) or two, I draw. And draw. And draw.
They start off as doodles…just simple random sketches, and build up into mermaids and goddesses…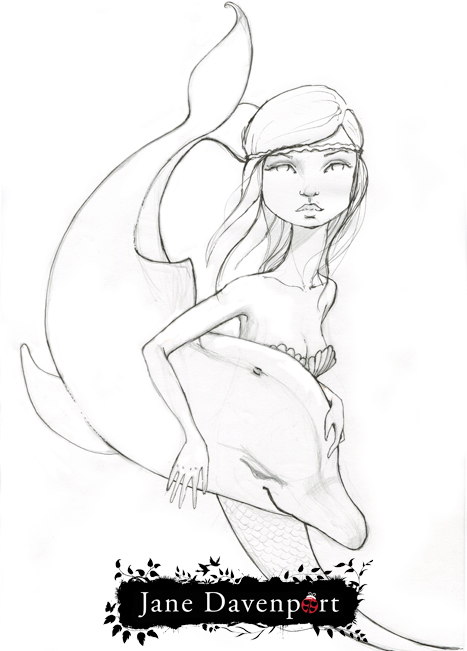 And here I've used my new Copic Ex 4 set – super, super light colours. I like the pastel, bleached by the sun effect I've got going on here. My marker techniques from those illustration days are coming back to me, and I am learning lots of new methods from Ady. This Mermie isn't finished yet, but I thought I would show where I am up to: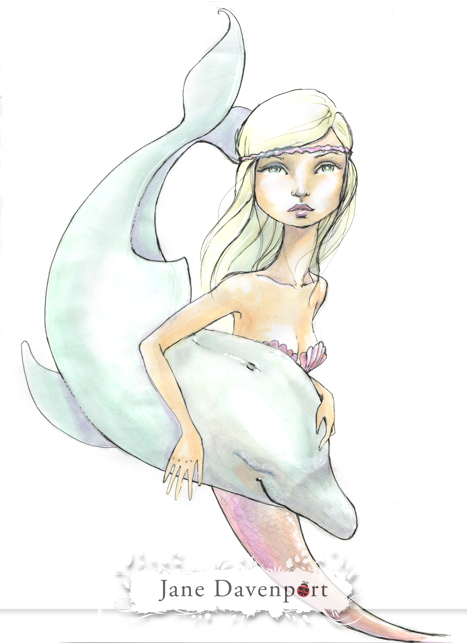 You can swing by Ady's classroom site and watch the free tutorials she has prepared, plus sign up for her classes…I love the way she draws eyeslashes!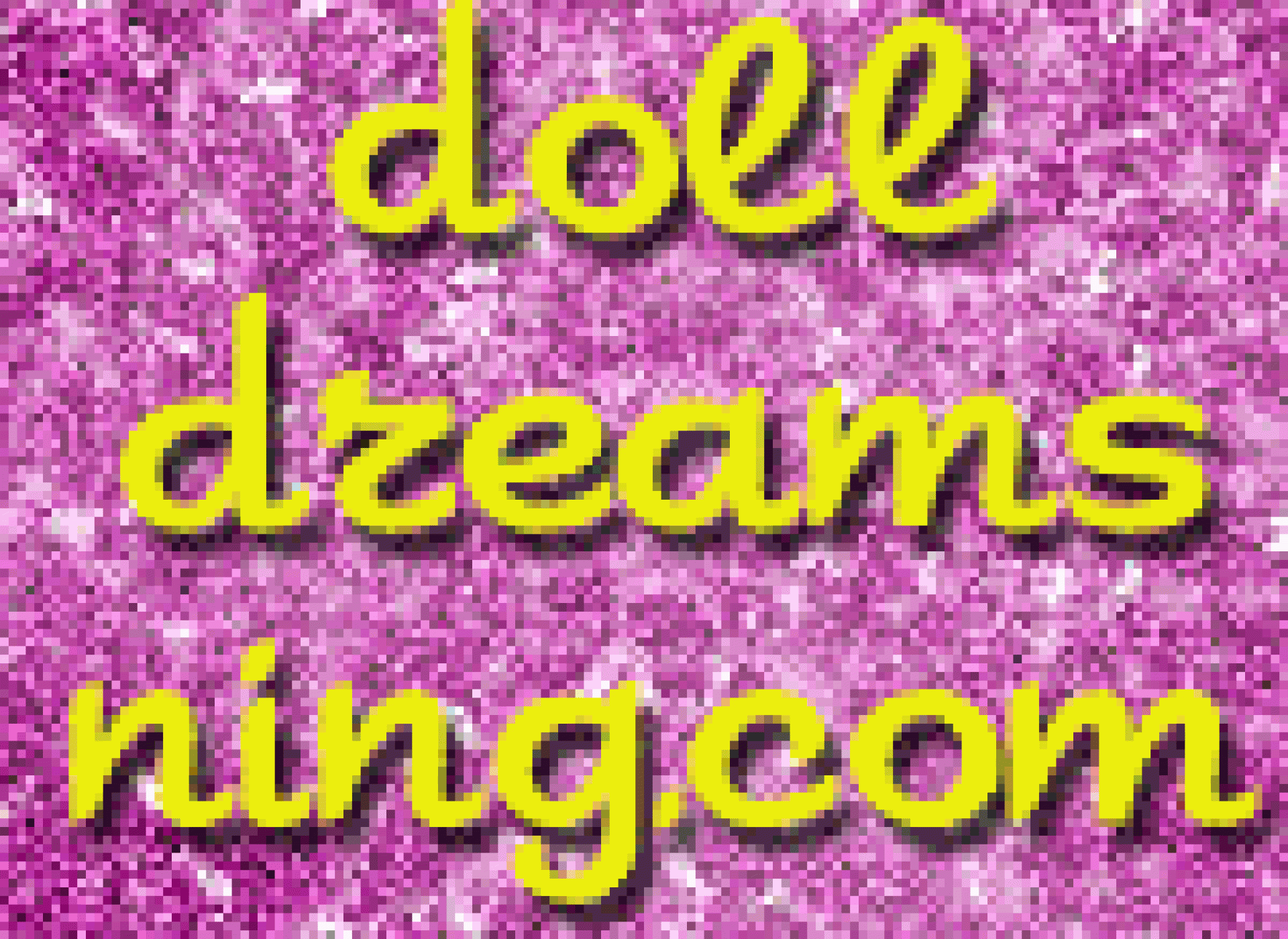 Copic marker portrait set is available here: Blick Art Materials

Lyra polycolor pencils available here: Blick Art Materials