In this post I am going to sing praises for the best journals ever 😍 and tell you about two Giveaways!
One is on this blog and you can enter today , and the other is on Instagram, so you can share your artwork created in my journals with me!
Prizes are whopping!
Details are below!
But first…. Did someone say "Journal"?  Ok it was me.
What makes my Journals worth celebrating?
It all comes down to the paper. The paper is LUSH! I have no qualms in admitting I am an absolute paper snob.I believe life is just too short for crappy paper. So when it cam to creating my very own journals with American Crafts, a lot of time and research went in to finding just the right paper.
Not only that, the covers lay flat which makes it easier to create in, and easier to scan!
Hard bound

Lay- flat cover.

stitched binding.

Canvas Cover so you can customise with paint and collage.

decorated endpapers with nameplate.

120 lb  / 200 gsm paper.

Hot Press watercolor paper – smooth on one side, and slight texture on the other.
Acid Free paper
84 Pages including endpapers
two Sizes: 9x 6 inches and  9x 12 inches
There are two sizes in the plain canvas cover, and two printed designs in the small journals.
You can see them all here: click
And there are accessories! As an avid 'Art Journaler' I designed some 'must have' sidekicks to add to the journaling experience and make life easier. The Journal Girdle is a small pencil case that attaches to your Journal ( I also have one on my iPad!). The Journal Jackets are translucent covers that protect your artwork and also give you some handy pockets inside each cover.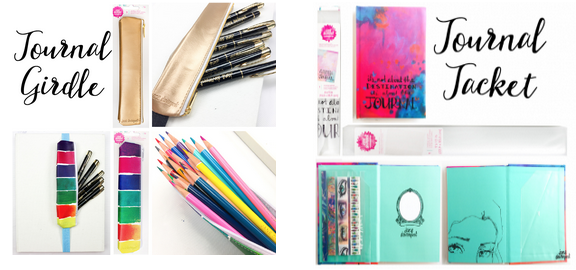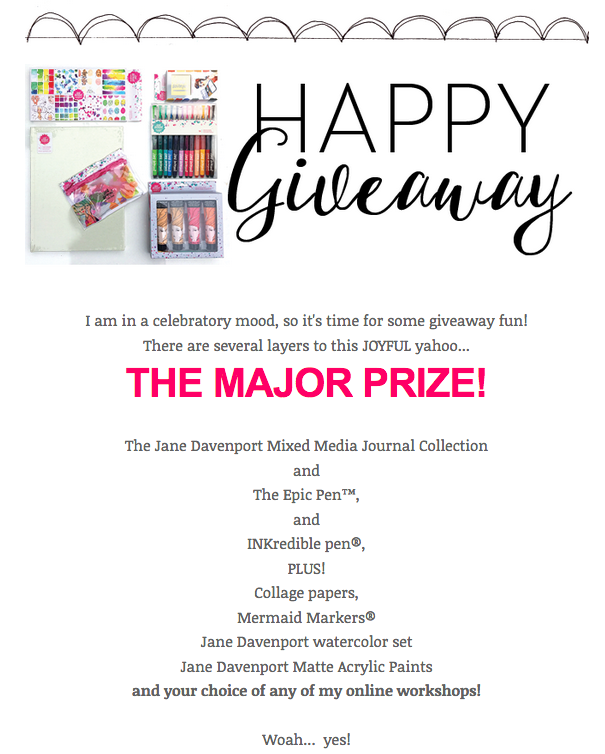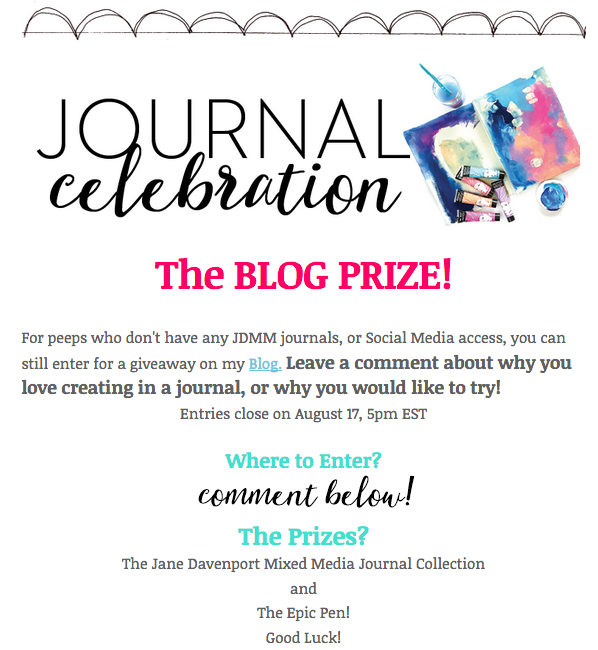 I can't WAIT to see your lovely work on Instagram and read your comments about why you love creating in a journal below!
xoxox
Jane