(insert video here)
Hello Davenpeeps!
Welcome to a little journal inspiration, I find that sometimes finding different ways to document our lives re-invites us to get more involved with the process. I wasn't capturing daily events of my family and that was slightly upsetting. Every moment is precious, and I needed to find a way to spice that up.
As with all my posts, this is a fun and easy way to spice up your daily documenting of our lives. It's a way to just get down. few little details on our more 'mundane' moments. I use my journal as a tool to really get out what I'm feeling, and sometimes I forget that my family is just as important so I started implementing the capture pages as a way of memory keeping our daily activities.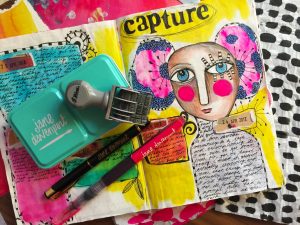 Armed with only a few supplies, this little project is super fast and can be easily created by any skill level! Jane's Mermid markers and watercolours work hand in hand in a blissful marriage of colour meets pop! Buzzy from the brights palette and Starfish mermaid marker just collided on my pages in such a wondrous way!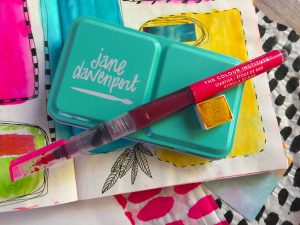 I hope you decide to use this little journal inspiration video to capture your days in such a fun and artistic way! I know I will be doing variations of this for many years to come!
This video also shows you how not everything we do as artists is perfect, but if we keep pushing forward we can create something that went from not loving so much…to adoring. If we aren't making mistakes…we aren't learning!
Take Care Davenpeeps
Courtney X