Create Children's Characters using DIY Face Stamp
After watching James Burke's video on altering Jane's face stamp, I decided to give it a try with my children's illustrations. I like to stamp the face shape only (no eyes, nose or mouth) with a very light Distress Ink pad. Before running out to an appointment, I'll stamp a bunch of faces into my Jane Davenport journal and take with me a pencil, INKredible pen, Micron pen, Jane's watercolor palettes and colored pencils. This way I can practice drawing facial expressions and hair. I can alter the face shape and eyebrow location easily since I stamp with such a light ink.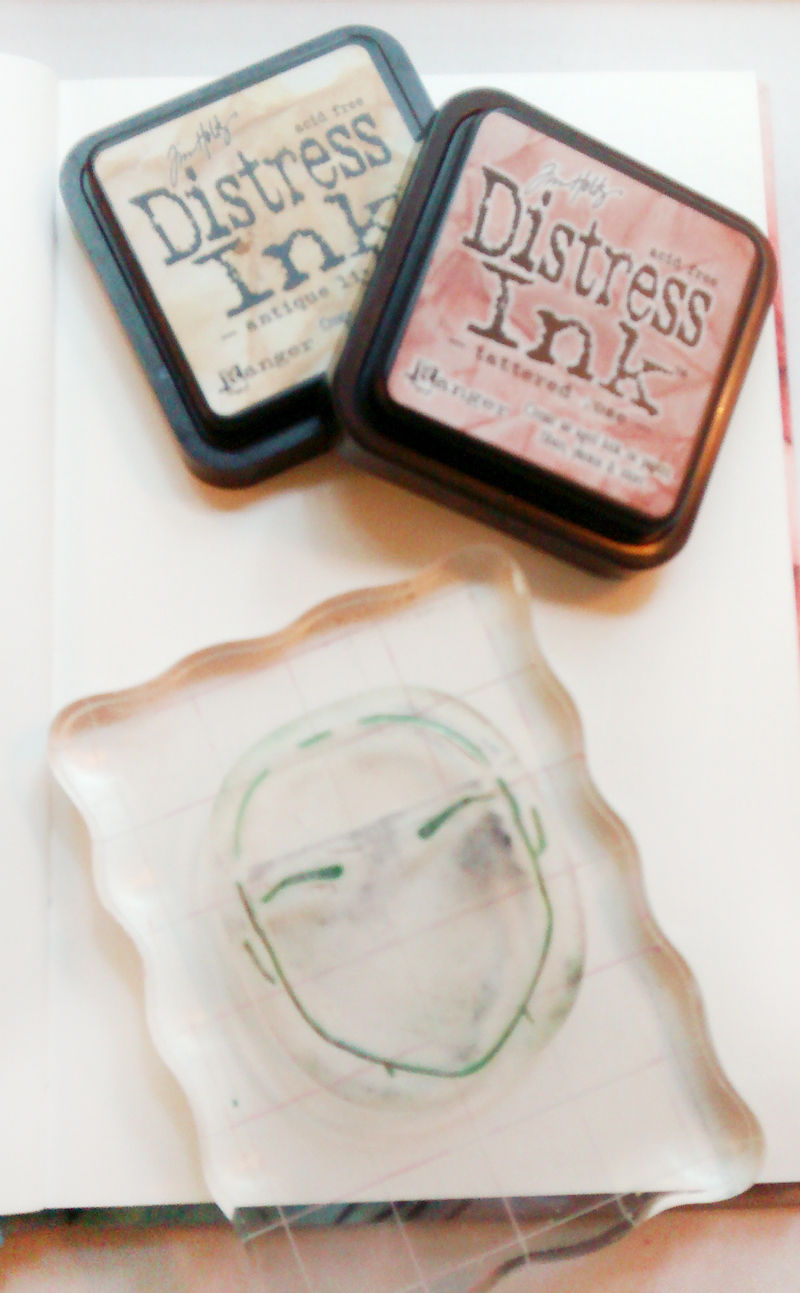 Step 1: Use a light colored ink with Jane's DIY face stamp. Then lightly tap the stamp on a paper towel to remove some of the ink. You'll want the ink just to be barely visible.
Step 2: Using a black pen to add in the facial features, hair and add a body. I used a Micron pen because I didn't want the ink to bleed later on. If you aren't comfortable with a black pen from the beginning, start with a pencil, then trace over with a black pen when you have it looking the way you want.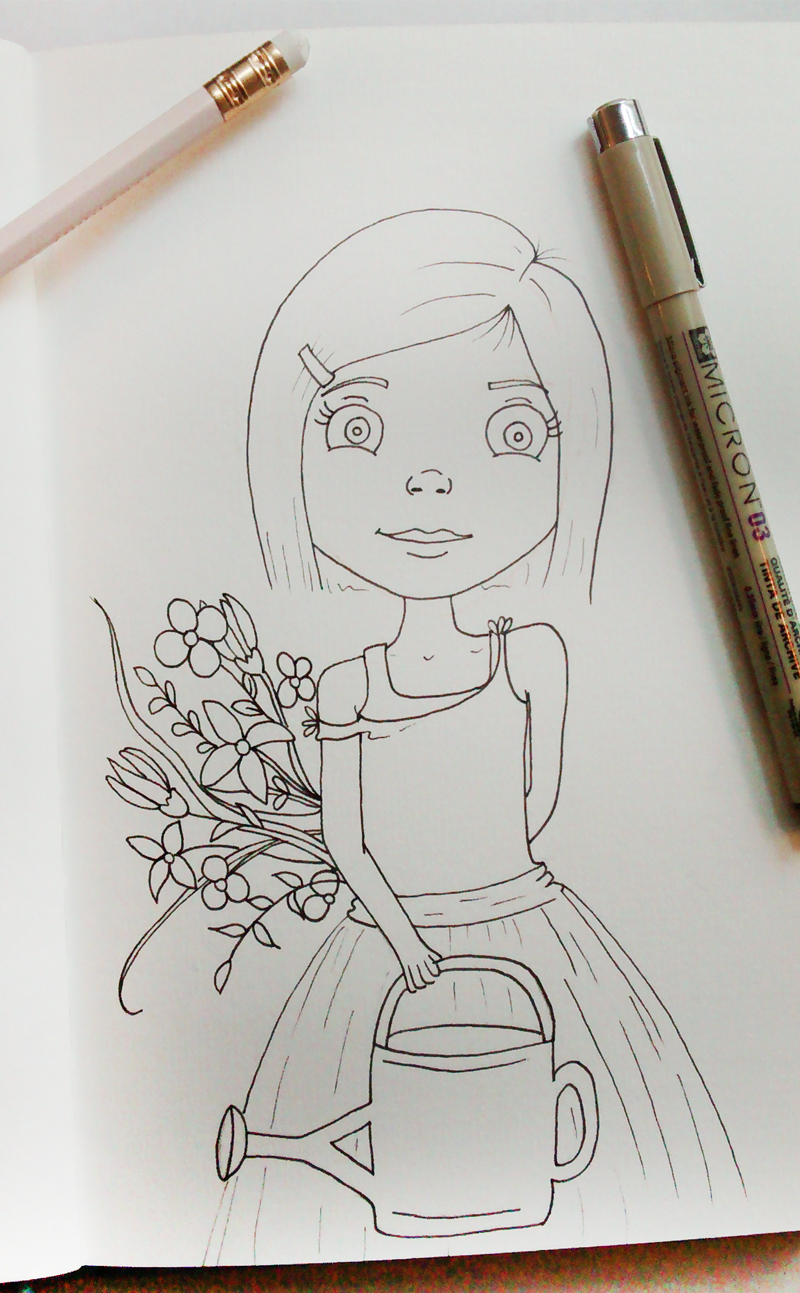 Step 3: Lay down a base layer of watercolors using Jane's Neutral and Bright Palette.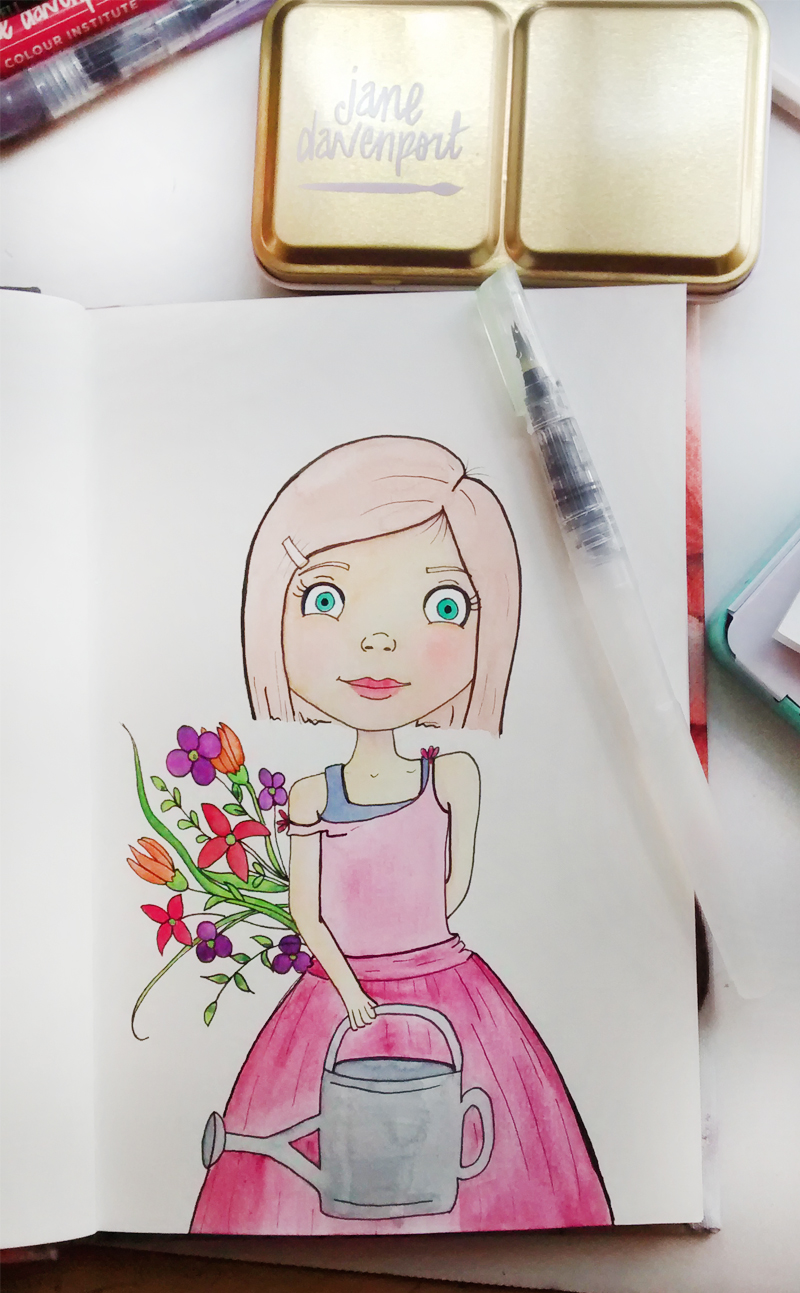 Step 4: Using Jane's Magic Wand Pencils add shadows and depth over the watercolor. For the background I wetted the paper and then spread Mermaid Markers in Deep Sea and BlueBottle around with a water brush. When the ink was still damp I added tiny drops of Coral, Starfish and Deep Sea. Using Jane's Paint Over Pen I added white highlights to the eyes, cheeks, hair and clothing.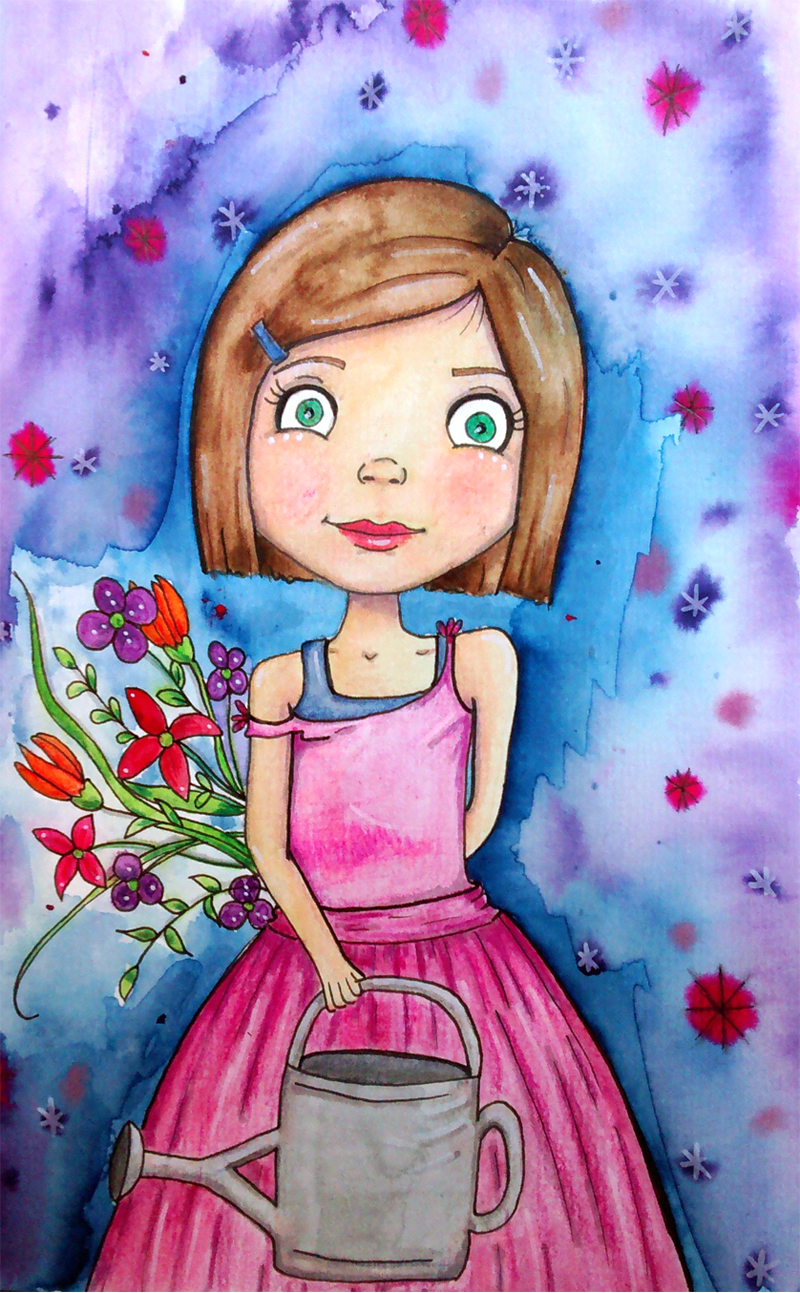 Jane D Mixed Media Products Used:
6" x 9" Journal,
DIY Face Stamp,
Watercolor in Neutral and Bright Palette,
Magic Wand Pencils,
Paint Over Pen in white,
and Mermaid Markers
Other characters you can create with Jane's DIY Face Stamp: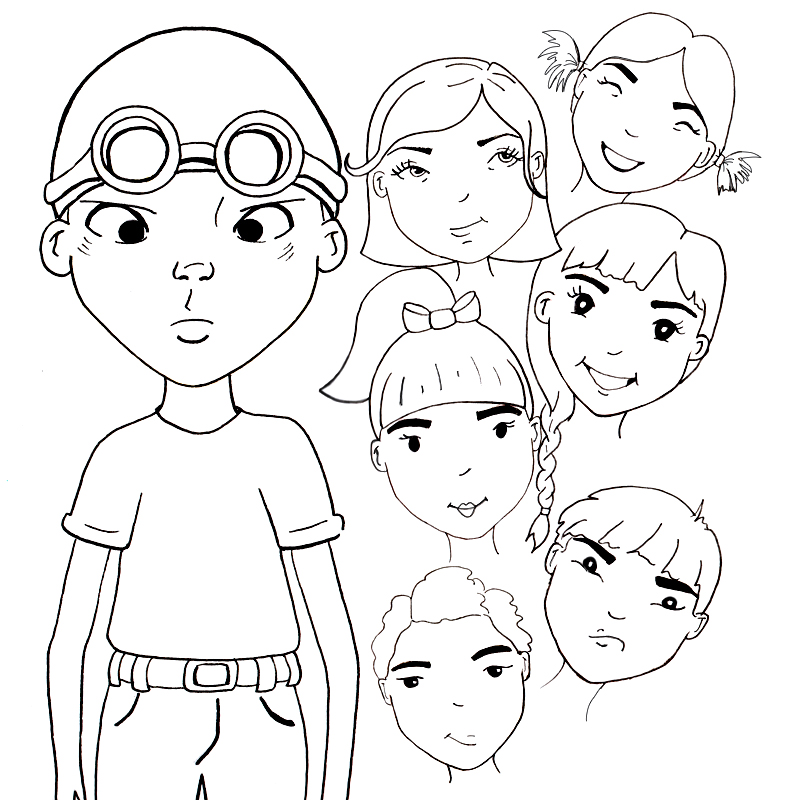 Heidi Cogdill
Instagram: https://www.instagram.com/heidicogdill_illustration/
Website: https://heidicogdill.com/
Facebook: https://www.facebook.com/heidicogdillart/

Would you like to be featured in a Guest Post with a technique or tip Idea using Jane Davenport art supplies? We would love to feature you!
Email the finished Blog Post to hello@janedavenport.com
'Davenpeep Guest Blog Submission'
5 Images or less
72 dpi, 800 pixels wide
No videos please, just well lit, clear images.
Please include a written step be step walk through.
List Jane Davenport supplies used
We can't guarantee publication, but try our best! (What is helpful is for you to have a look through past posts to make sure your post idea hasn't been covered before).
xoxo Jane