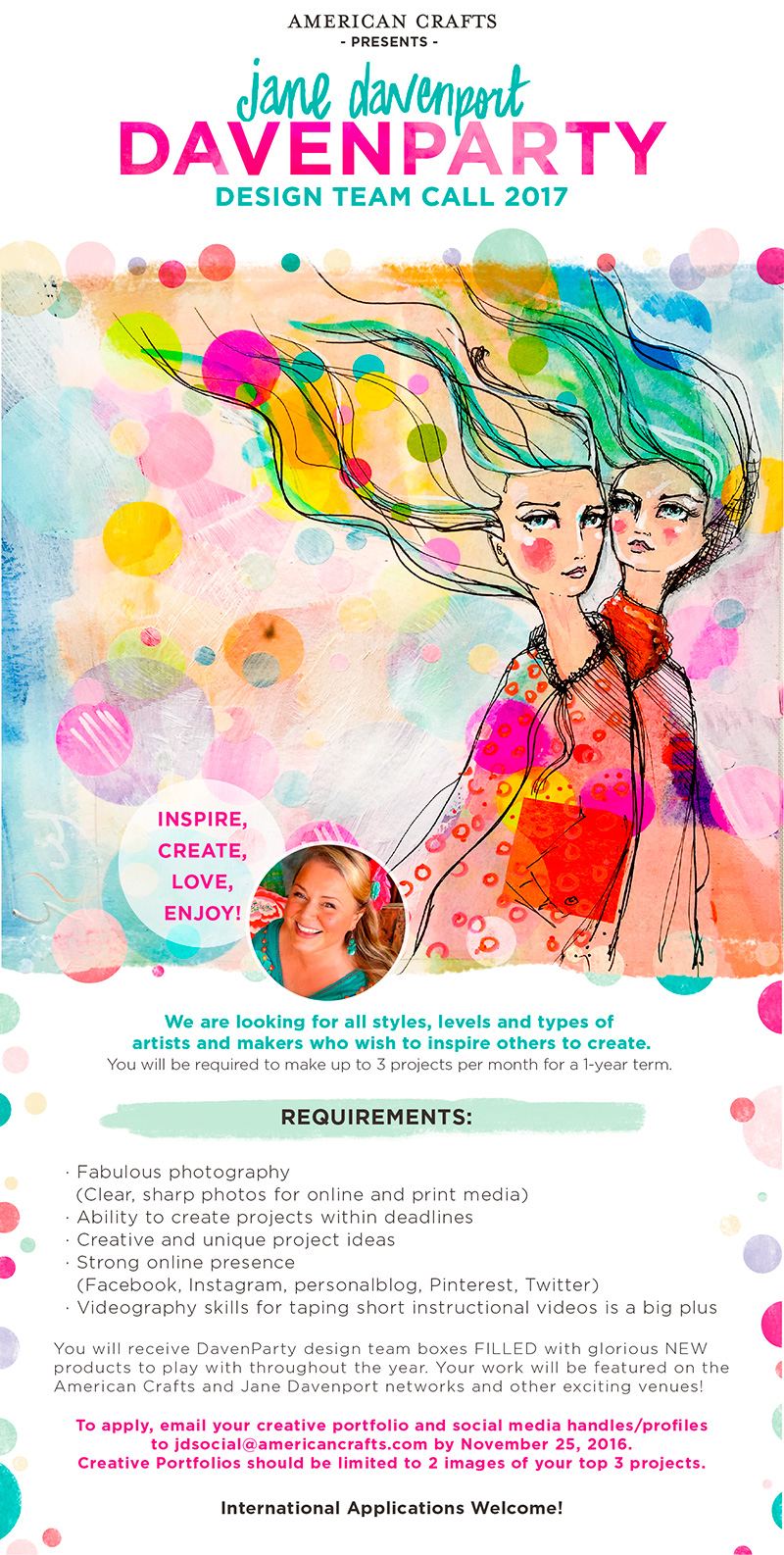 Are you super-creative, love art supplies and feel ready to show the world your artwork?
Then I want you to read on and join the DavenParty!
I want to inspire people who enjoy all sorts of creative leanings and I need help to do that because I simply cannot create everything! We are looking for peeps who can create in a variety of media and genres such as papercrafting, fine art, mixed media, textile arts, cardmaking, sculpture, art journals, drawing, painting….   everything!
The projects you share can be very simple – from a beautiful stand-alone photo of a finished piece that was made using parts of my new range, to a short instructional video or pictorial walk-through of a technique, or a sped-up version of you working on something with my art supplies…. or more complex – you might want to create a series or a pdf – or…. or .. or  – well, that would be up to you! The sole idea is to help me  inspire people and create happiness in the world.
I want the DavenParty to help me show everyone that there are NO LIMITS to where, when and how creativity can take place.
You don't need a huge social media following, but you do need a profile on Facebook and Instagram and a Blog. This is so you can share your work.
Thinking of inventive, fresh wonderful ways to use the supplies in my range will be your mission!
It will be fun, exciting and give your artwork and ideas wonderful exposure.
International Applications Welcome!
TO APPLY:
Email your Creative Portfolios
of 2 images of your top 3 projects and
social media handles/profiles
by November 25, 2016.
jdsocial@americancrafts.com
You must direct all inquiries to:
jdsocial@americancrafts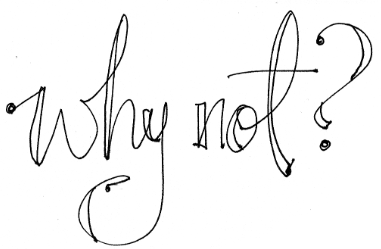 Go on, be brave and apply!  I am enjoying wonderful opportunities now because I was brave and got my work 'out there'.  As I have learned time and time again,  you just never know who is going to see your work and be touched by it. You won't know how many hearts and lives you can touch unless you share your work.
Yes, I know it can be terrifying, but do it anyway. It does get easier!
All my life when I have asked my Dad for advice on whether I should do something or not, his answer was always
"Why not?". I catch myself saying these simply two words many times every day. For some reason they normlize a decision and help me take pressure of myself.
If you apply for the Design Team, I can't promise you will be selected, but I can promise you will be welcome! And he! You may or may not be successful – that doesn't matter. There will be other opportunities in the future – and I will be proud of you!
Let me know on a comment here if you are going to apply!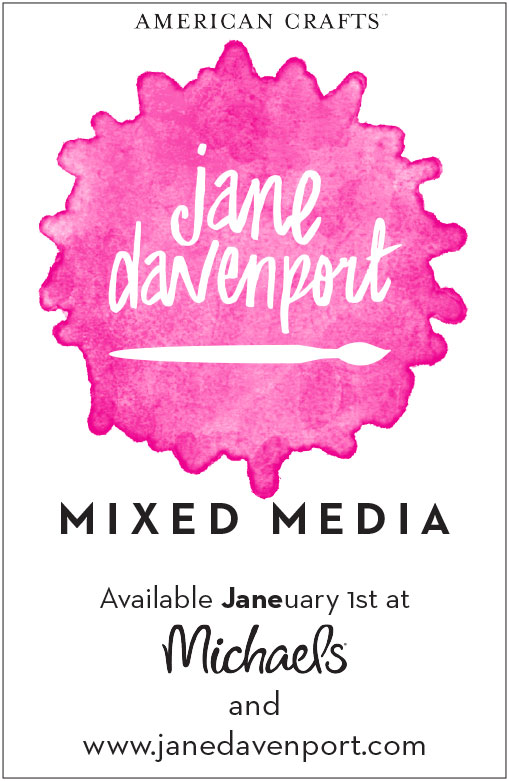 I am using the samples and let me tell you about the range: adore. They get better and better as I work out new ways to use everything. I have a head, heart and journal full of ideas and inspiration for your own creativity. 'Cos that's why I do this stuff. I love seeing people get their creative spirit alive!
Making art makes us happy.
The world needs happiness.
The ONLY part of this journey I struggle with is having to keep things secret because I get so excited about it all! But as we get closer to the launch day on JANEuary 1st (hah!) I will have a few more sneak peeks for you. Instagram is where I share on a daily basis.
The only places you can get my range at the launch is from Michaels (USA and Canada) and from my online store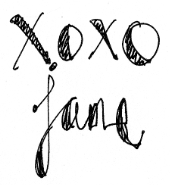 p.s. that info again:
TO APPLY:
Email your Creative Portfolios
of 2 images of your top 3 projects and
social media handles/profiles
by November 25, 2016.
jdsocial@americancrafts.com
You must direct all inquiries to:
jdsocial@americancrafts