This time of year is a busy one for many people and 2020 has bought along a suite of new challenges! Even under normal circumstances the artistic side of yourself can be swept aside. When my creative  rhythm gets compacted, I find it unsettling, so I try and keep in touch with my drawing and painting even in the busiest times. To help us all keep in contact with our inner-artists, I have a prompt challenge for you! 
The 'Fairy Christmas' prompts are purely for fun and creative skill building. You can interpret them as you want, do as many or as little as you desire. staying connected to your artist self is important and a creative challenge is a great way to help with that!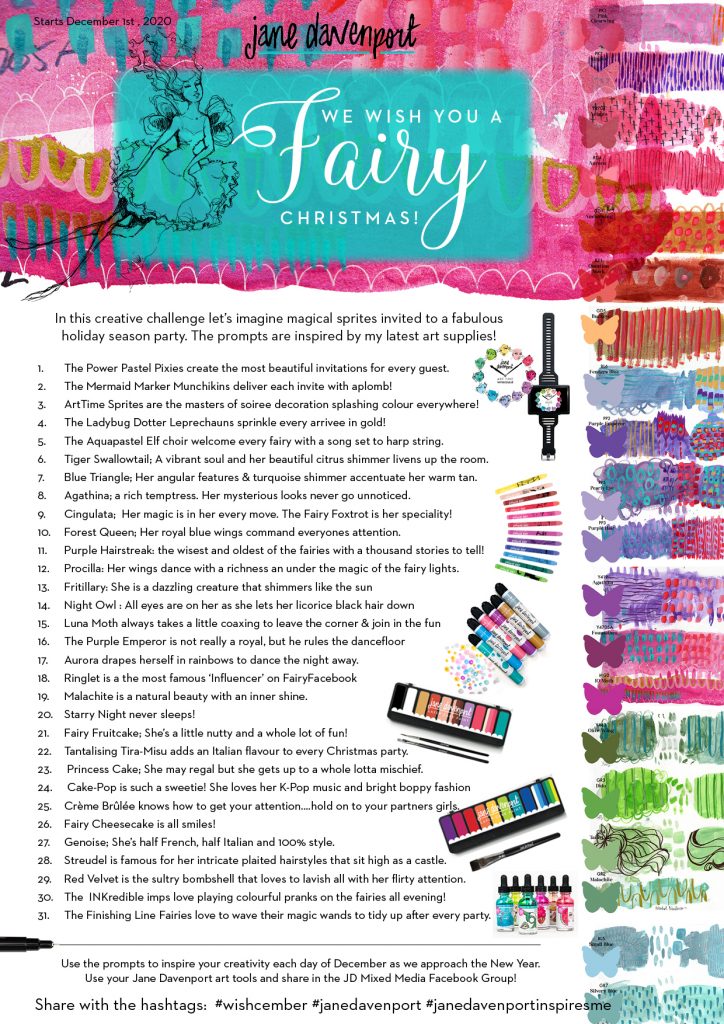 To make it extra fun, we included the Jane Davenport art supplies in the prompts, but you can interpret them as you feel as this is all about creative play and taking a mindful pause from everyday busy-ness.
You can join in on your own, post on Social media or in the 'Jane Davenport Mixed Media Group on Facebook. The Davenpeeps and I have so much fun there! I do LiveStreams each week ( just did one today about making your own markers and sprays), we have give-aways and share our art in a safe and kind space.