You may have seen my new INKredible® Inks arriving into Michaels stores in the USA and Canada. They are vivid, dye-based inks that think they are watercolour. But unlike watercolor and most other dye based inks, they dry to a semi-permanent state.
YES! They are layerable!
Plus they are fountain pen friendly.
That's why I call them INKredible!
And I am so happy that they have finally arrived in my store!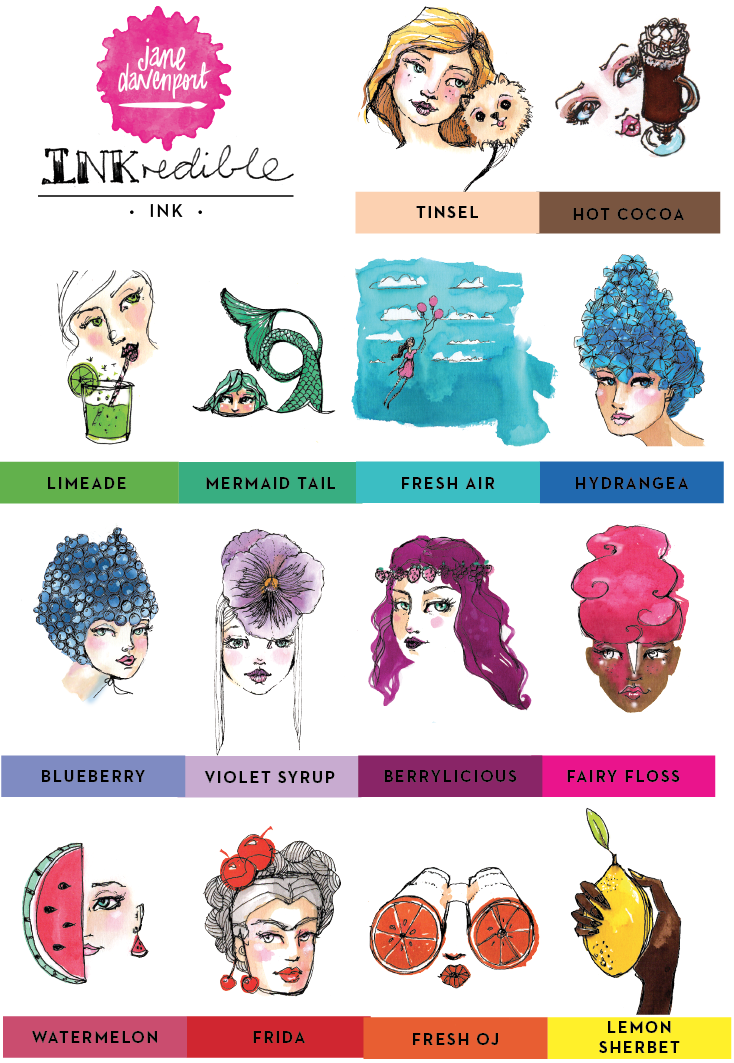 For those especially keen of eye, you may have noticed that there are 14 colours here…
YES! there are two new INKredible colours!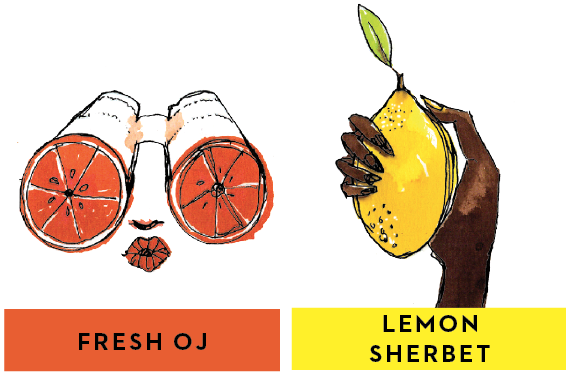 oh, and did i mention that they are SCENTED! Just a little art aromatherapy, nothing overwhelming.
And the scent isn't designed to hang around for long. It's just for you to enjoy as you create!
INKredible Inksessories!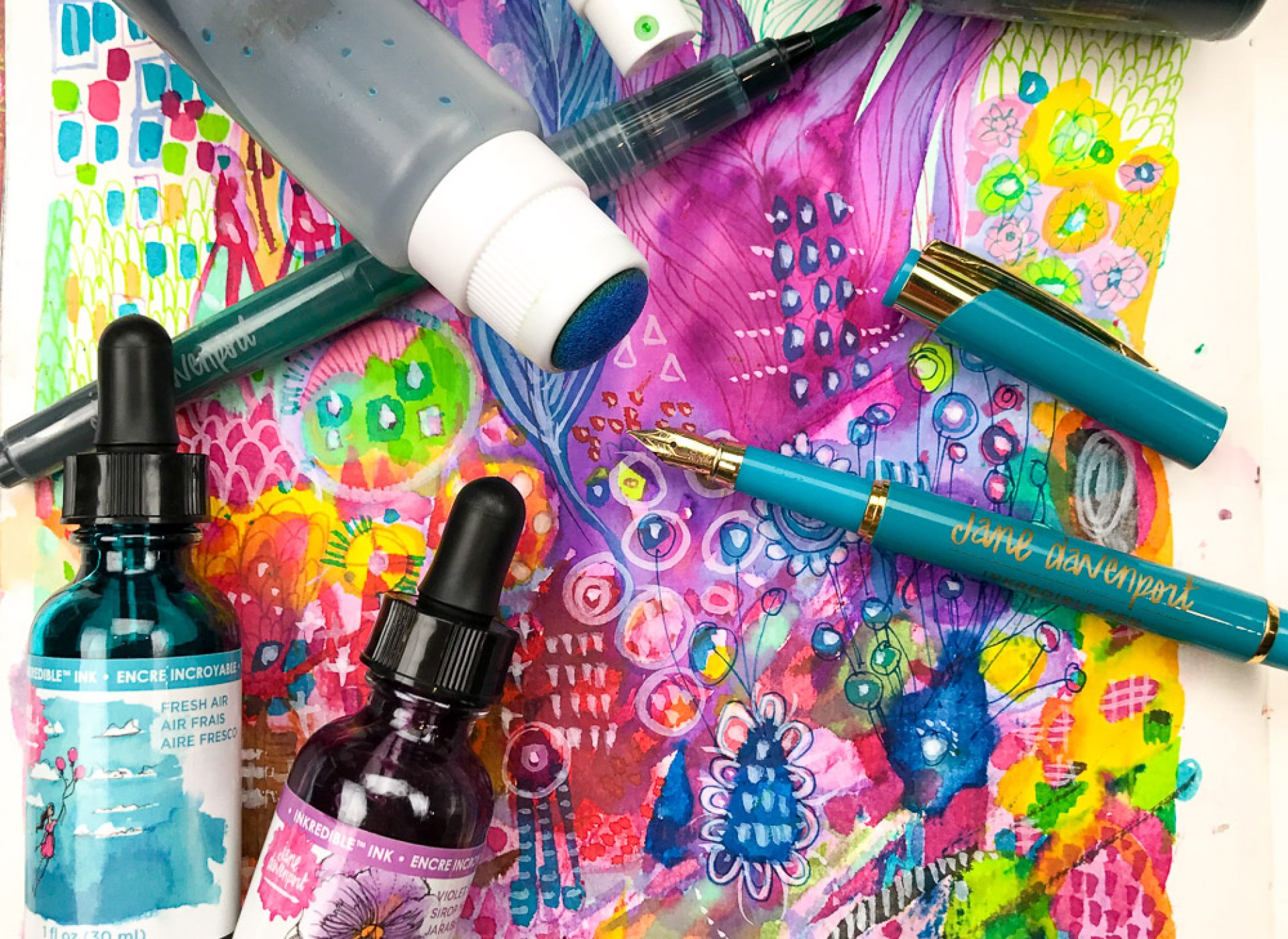 You can use the lovely INKredible inks in all three INKredible pens, the new Ink Brush, the Fine tip bottle, the Mister Bottle and the Dauber bottle!
use them at full strength, or dilute with water.

mix your own colours,

use them as refills for Mermaid Markers.

use them with stamps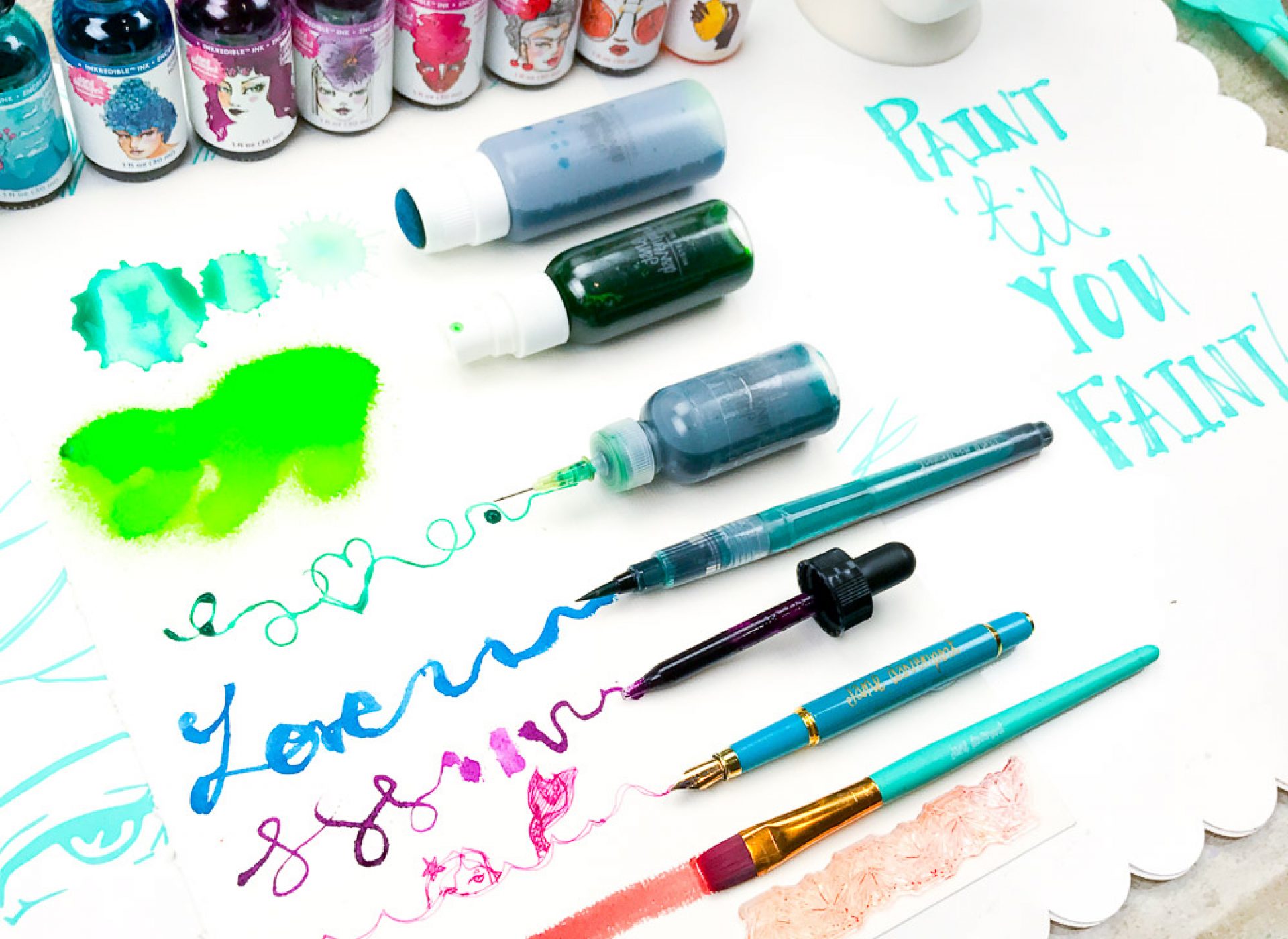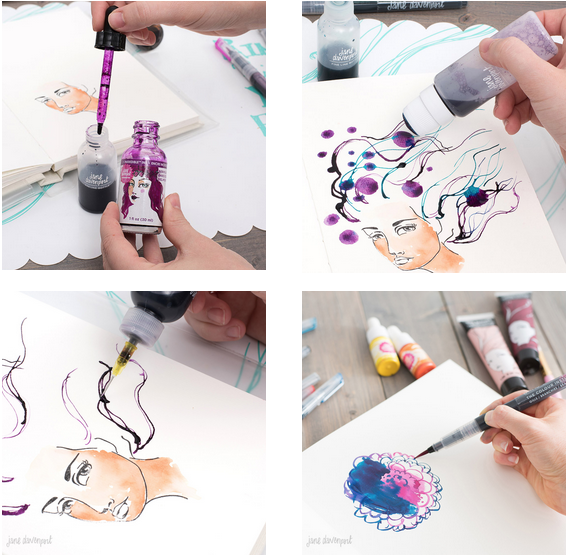 I am absolutely giddy over these inks! They combine beautifully with all of the JDMM range and the colours are all  different to the Mermaid Markers colours, so there is no double-ups anywhere. So you have every excuse I can think of to make a splash with them!
Get INK Sync!
A janedavenport.com store exclusive!
One last little bit of INKredible goodness! I developed this handy little ink palette so you can have all of your favourite inks handy and organised in your art space, hence why I call it an 'INK Sync'.
Keep your favourite liquid inks ready for use!
Separate spaces for 28 colours.
Each Row is removable.
Sheet of Labels for INKredible inks
Blank labels for your own mixes.
We even have a foam sheet available as a separate option that you can easily cut and then insert a square in each well to make it travel friendly. Just dab your paintbrush on the ink soaked pad and paint away!
The Ink Sync is exclusive to the www. janedavenport.com store.